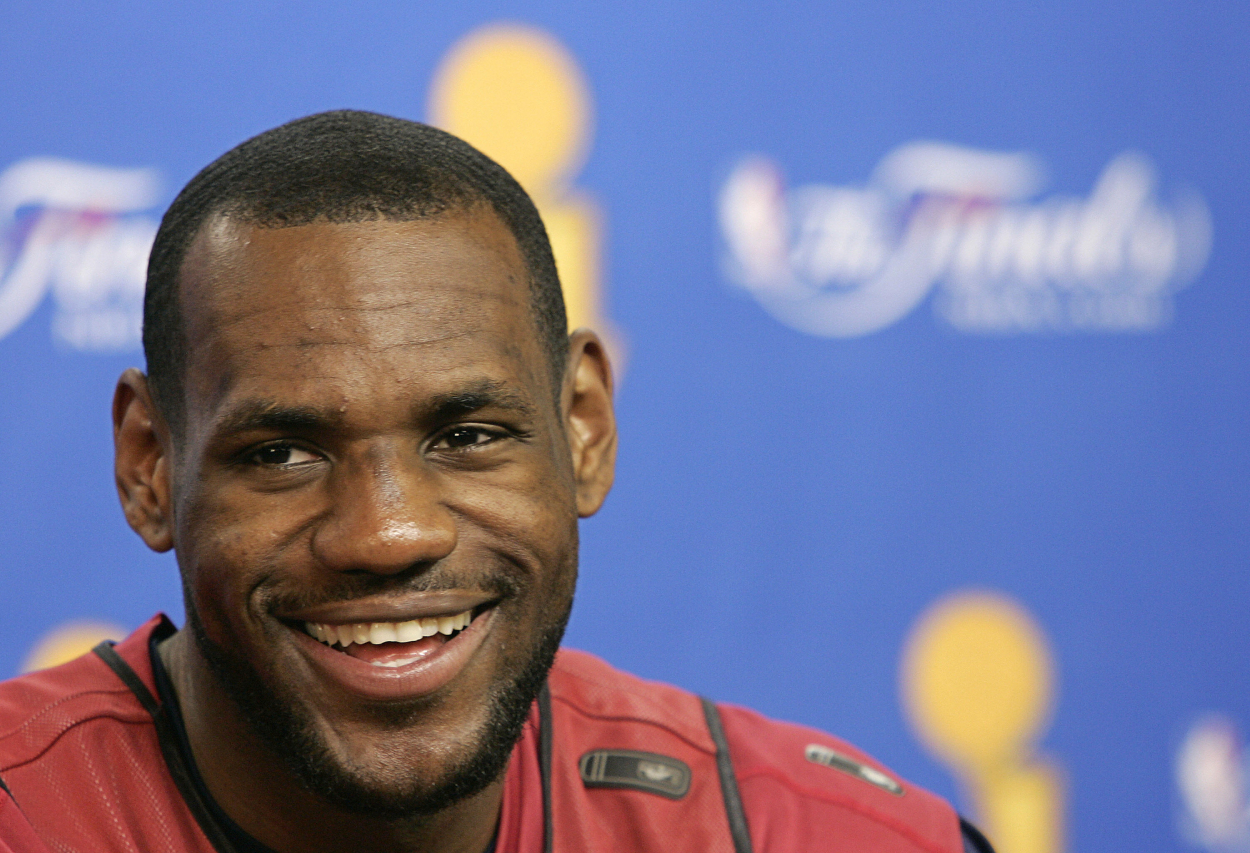 LeBron James Carried 2 Cavs Teammates to the NBA Finals Before They Both Later Became Reality TV Stars
LeBron James carried a 2006-07 Cavs team to the NBA Finals that had no business being there. Two of his teammates, though, later became reality TV stars. This is a look at that 2006-07 Cavs team, which of his former teammates became reality TV stars, and James' other trips to the NBA Finals.
LeBron James has certainly carried several teams throughout his NBA career, some even all the way to the NBA Finals. While he may not have the best NBA Finals record, some teams he took there had no business playing in the championship round. This was especially the case with the 2006-07 Cleveland Cavaliers team. In fact, two of LeBron James' teammates on that Cavs squad later became reality TV stars.
LeBron James carried the Cavs to the 2007 NBA Finals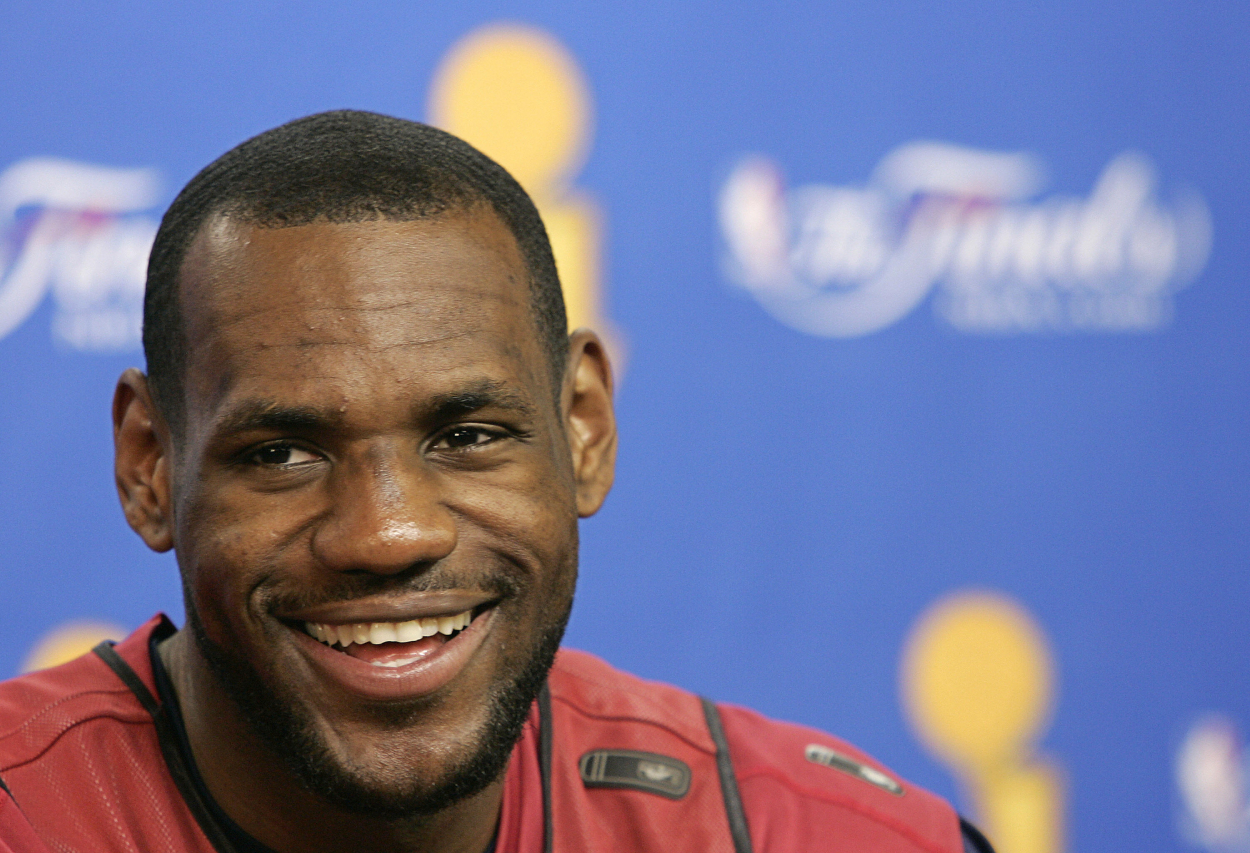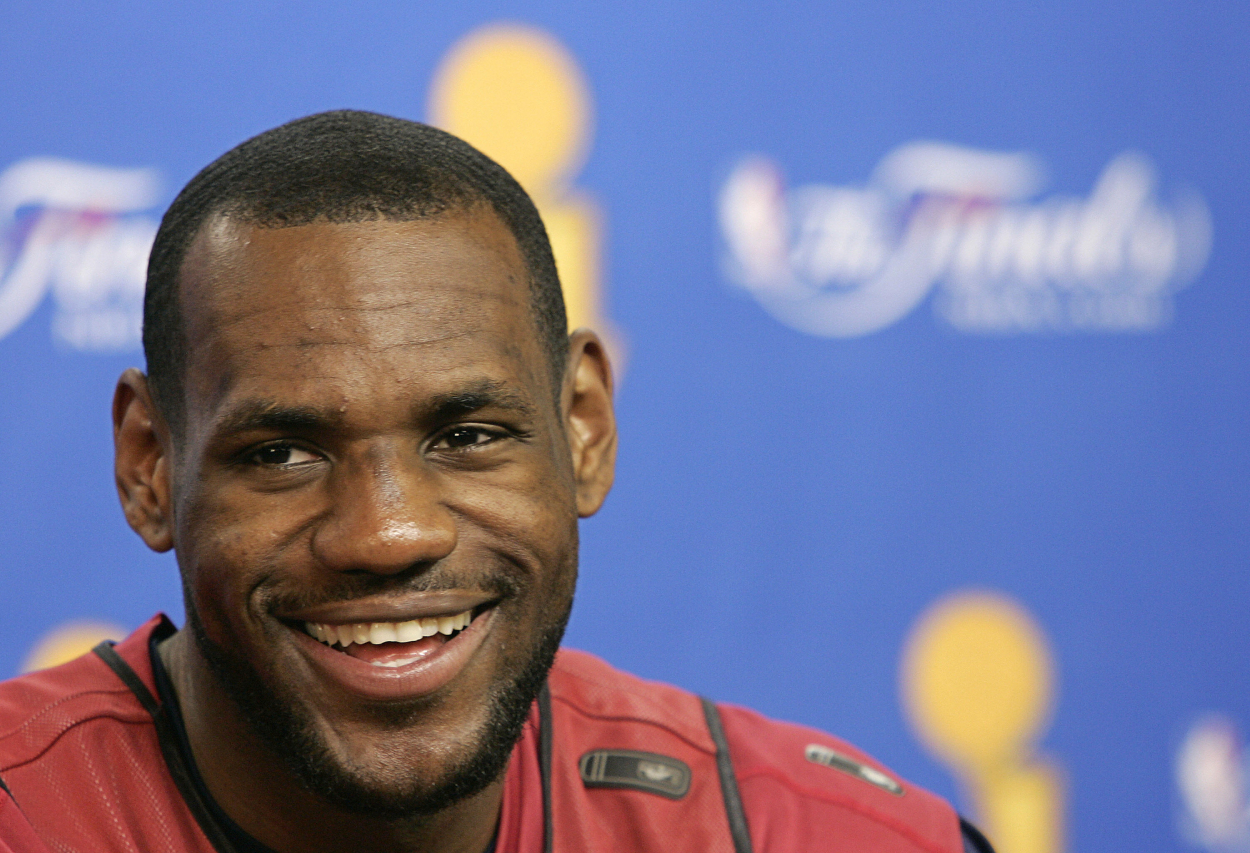 LeBron James was one of the best young players in the NBA in 2006-07. He averaged 27.3 points per game, 6.7 rebounds, and six assists, which helped the Cleveland Cavaliers go 50-32 for the second consecutive season. The 50 wins in those two seasons had actually been the most for the Cavs since the 1992-93 season, too.
In the playoffs that year, though, LeBron James became unstoppable for the Cavs. After leading the team to a sweep over the Washington Wizards in the first round, James and the Cavs beat Vince Carter, Richard Jefferson, Jason Kidd, and the New Jersey Nets 4-2 in the Eastern Conference Semifinals. They then faced the Detroit Pistons in the Eastern Conference Finals, which was the fifth straight season that the Pistons had played in the conference finals. They had also just won the title in 2003-04.
James, however, averaged 25.7 points per game, 9.2 rebounds, 8.5 assists, and 2.7 steals in that series to lead the Cavs to a win in six games. The win clinched his first career NBA Finals appearance.
The Cavs really had no business playing in the Finals that year, though. Throughout that season, no other player besides James averaged at least 15 points per game. The roster consisted of guys like Larry Hughes, Drew Gooden, Zydrunas Ilgauskas, Anderson Varejao, Eric Snow, Daniel Gibson, and Sasha Pavlovic.
This ultimately led to the Cavs getting swept in the Finals by the San Antonio Spurs.
Two of his Cavs teammates became reality TV stars
After going to the NBA Finals with LeBron James, two players from that 2006-07 Cavs team went on to star on some reality TV shows. Those two players were Daniel Gibson and Scot Pollard.
Gibson was actually a rookie in 2006-07 and only averaged 4.6 points per game during the season. He came up huge in the Eastern Conference Finals, though, as he averaged 13.5 points against the Pistons and shot 12-of-24 from 3-point range. He even dropped 31 in the team's Game 6 win. Gibson ultimately had a seven-year NBA career and spent every one of those seasons with the Cleveland Cavaliers. 
In 2012, Gibson then starred on Keyshia & Daniel: Family First with his now ex-wife, singer Keyshia Cole. He then later starred on Love & Hip Hop: Hollywood before appearing on a spinoff of the popular MTV show The Challenge in 2018. On The Challenge: Champs vs. Stars, Gibson ultimately outlasted most of his castmates and finished in third place.
Pollard, on the other hand, only averaged one point per game in 24 games with the Cavs in 2006-07. That was ultimately his second-to-last season in the league, too, as Pollard had an 11-season NBA career with five different teams.
After his basketball career, Pollard then appeared on the long-running show, Survivor. Like his NBA career, though, his time on Survivor was nothing spectacular. He ultimately finished eighth out of 18 contestants.
LeBron James has since led many more teams to the NBA Finals
After losing to the Spurs in in 2007, LeBron James has since led many more teams to the NBA Finals with the Cavs, Miami Heat, and LA Lakers.
James left the Cavs in 2010-11 and then went to the Finals in four consecutive seasons with the Miami Heat. He won two titles in his four seasons in Miami, too. LeBron James then returned to Cleveland and went to four more consecutive NBA Finals with the Cavs from 2014-15 through 2017-18. He also won a title in Cleveland in 2016.
James then went to the LA Lakers in 2018-19 and went to the Finals again in 2019-20, his ninth Finals trip in 10 seasons and 10th trip overall. He ultimately won his fourth title that year, which improved his Finals record to 4-6. James, though, has had some better teams than that 2006-07 Cavs team as he has played with guys like Dwyane Wade, Chris Bosh, Kyrie Irving, Kevin Love, and Anthony Davis.
LeBron James has proven to be one of the best NBA players of all time. Leading that Cavs team with Daniel Gibson and Scot Pollard to the NBA Finals, though, may have been one of his most impressive accomplishments.
Stats courtesy of Basketball Reference