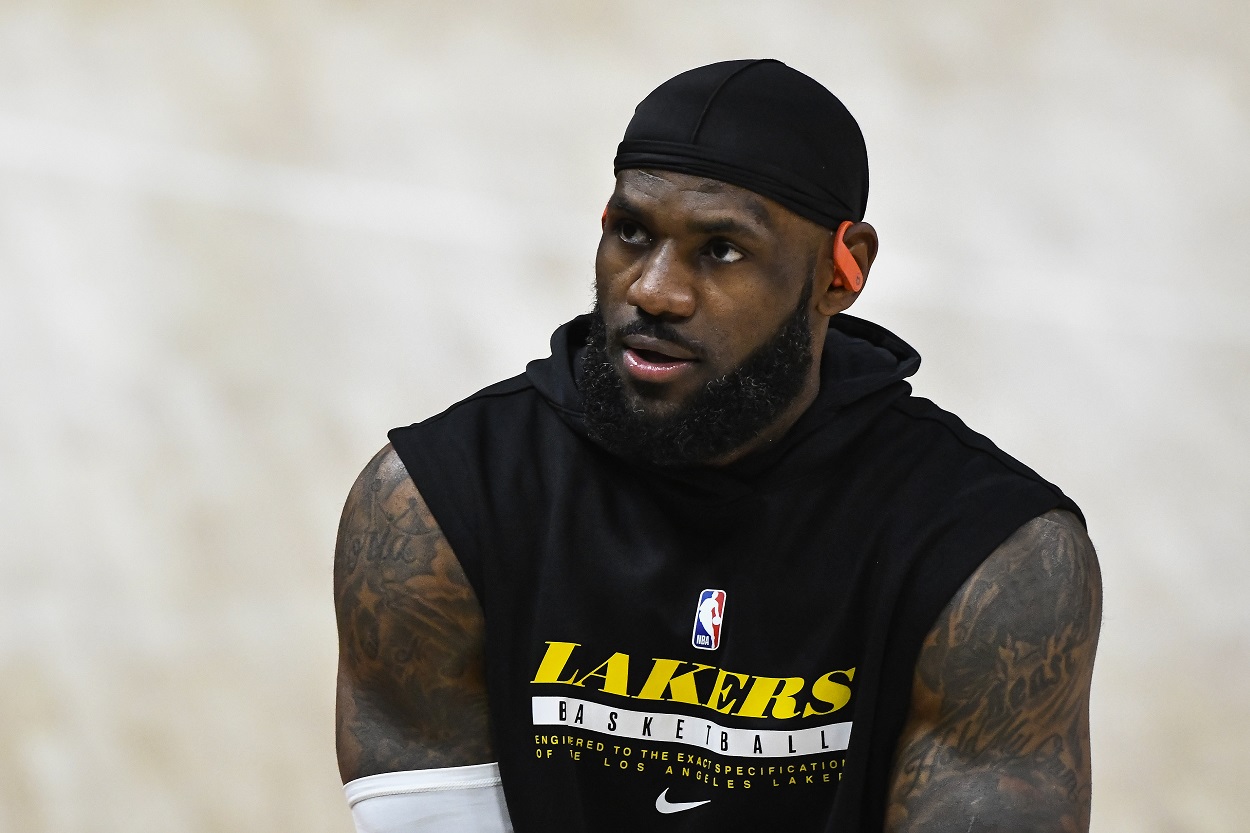 LeBron James' Controversial Tweet Has an LAPD Officer Wanting to Chat With Him
Veteran LAPD Officer Deon Joseph has requested a sit-down with LeBron James following James' tweet aimed at the officer who shot Ma'Khia Bryant.
Los Angeles Lakers star LeBron James found himself in hot water last week as an inflammatory, since-deleted tweet following the death of 16-year-old Ma'Khia Bryant, a tweet aimed at the Columbus, Ohio, police officer who shot her, sparked quite a bit of controversy.
Deon Joseph, an LAPD officer, believes the four-time NBA champion's tweet "put a target on the back" of police everywhere and now wants to have a face-to-face meeting with LeBron to help him "understand the reality of the profession."
What did LeBron James' controversial tweet say?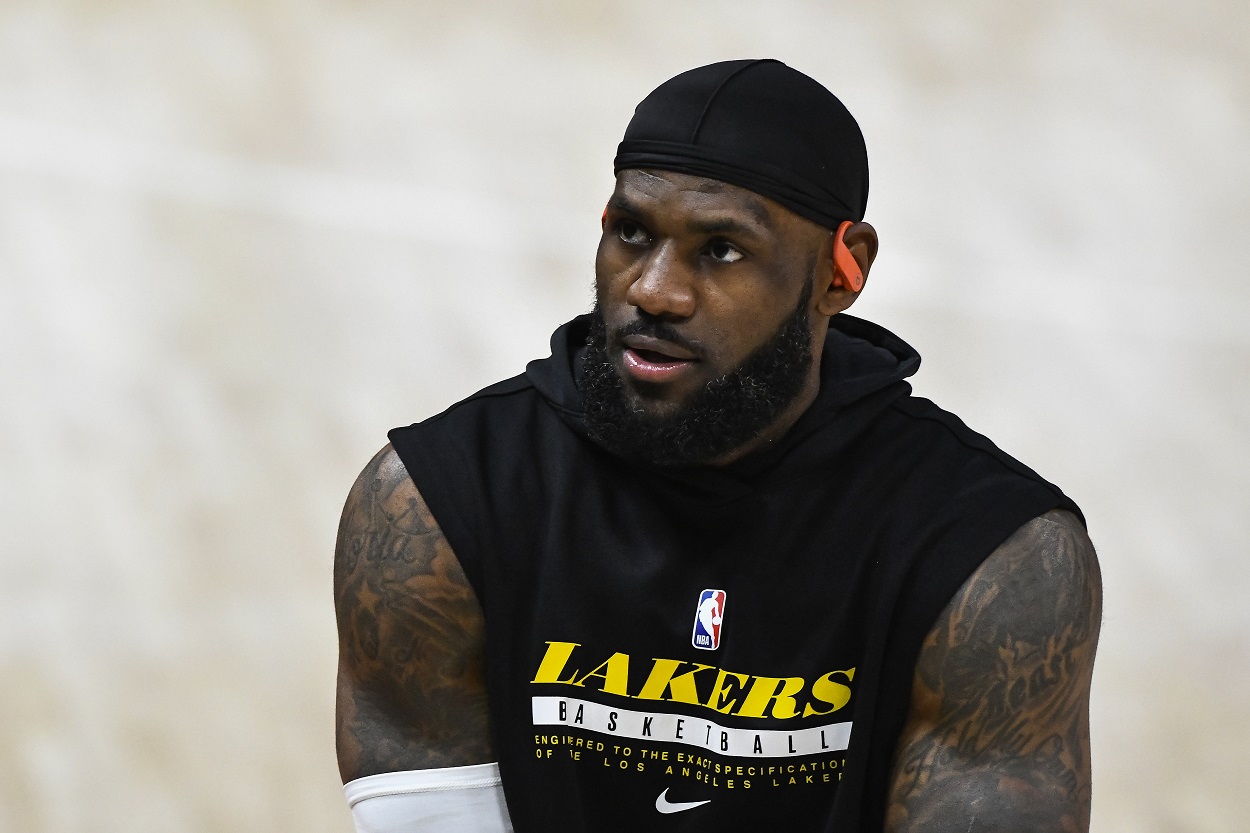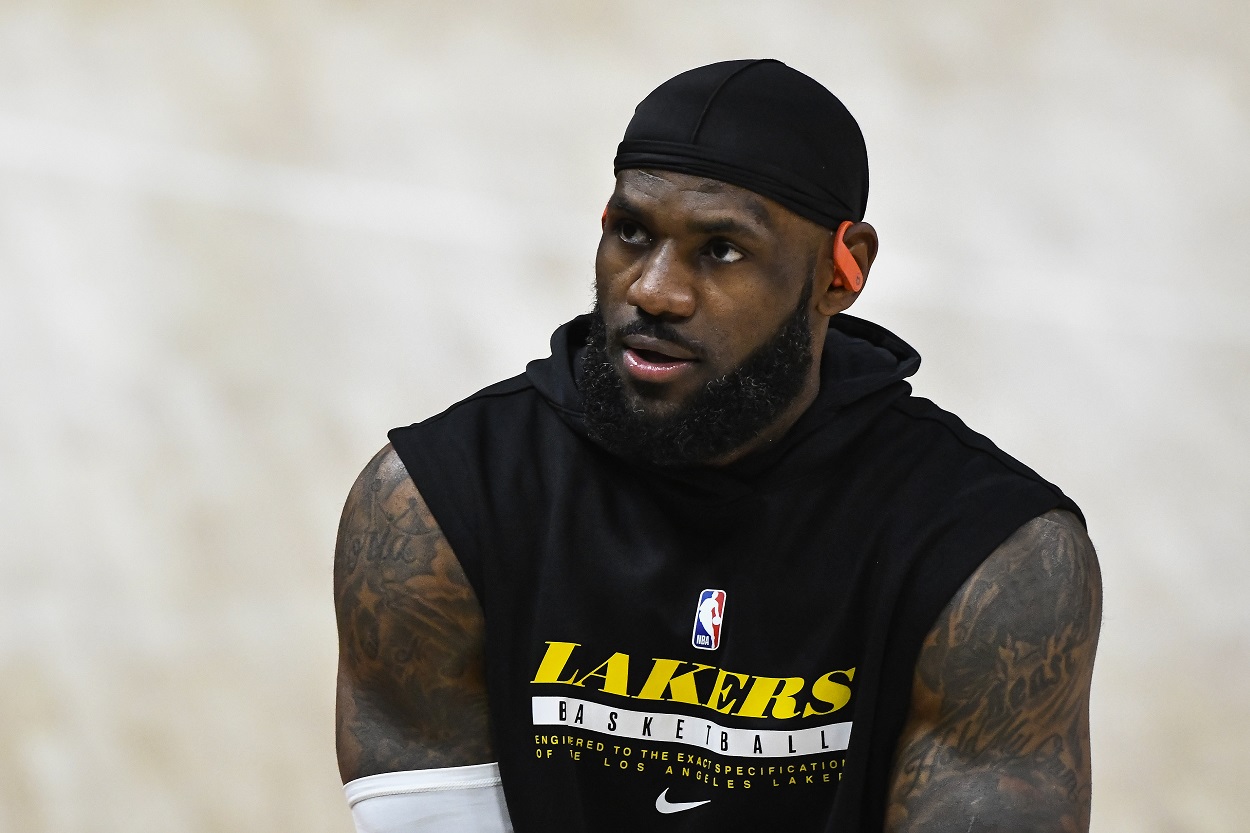 One day after Ma'Khia Bryant was shot and killed in a domestic incident on April 20, the same day Derek Chauvin was convicted in the killing of George Floyd, Columbus officials released bodycam footage of the incident that identified Nicholas Reardon as the officer who fatally shot Bryant. Reardon has since been put on administrative leave as the investigation continues.
Not long after Reardon was identified, LeBron James took to Twitter and posted a picture of the officer, captioning the photo by writing, "YOU'RE NEXT," followed by an hourglass emoji and "#ACCOUNTABILITY." The backlash was swift and severe, leading James to delete the tweet as he claims it was "being used to create more hate." James also posted this that evening.
LAPD Officer Deon Joseph wants to chat with LeBron about what it's like to be a police officer
Earlier this week, Deon Joseph, a 24-year veteran of the Los Angeles Police Department, took to social media himself and wrote a lengthy Facebook post that served as an open invitation for James to meet with him to discuss what it's like to be a police officer.
Joseph praised James for his efforts in the community and for being a "family man" but called his tweet about Reardon "irresponsible and disturbing," also saying LeBron's "current stance on policing is so off base and extreme."
He continued on to say that James had "basically put a target on the back of a human being who had to make a split-second decision to save a life from a deadly attack." Joseph then invited James to personally meet with him so he could educate the four-time NBA MVP on exactly what it's like to be a police officer.
"I don't know if this will ever reach you, but my hope is that one day I can sit down with you and talk. As a man of faith, I can have no hatred toward you. But I do feel I can help you understand the reality of the profession of policing, and that there is another side you need to hear. You are tired of Black folks dying? So am I. You hate racism and police brutality? So do I.

"But you cannot paint 800,000 men and women who are of all races, faiths, sexual orientations and are also mothers, fathers, sons, daughters, preachers, coaches, community members and just human with such a broad and destructive brush."

LAPD Officer Deon Joseph to LeBron James
Joseph says he 'was LeBron James' before he became a police officer
Since the open invitation to James was posted on Sunday, the story has obviously picked up quite a bit of steam, which led Joseph to give an exclusive interview with Fox News on Tuesday in which he offered up a bit more insight into what led him to take to Facebook in the first place.
Joseph, a Black man, told the story of how he joined the LAPD when his family business failed to survive following the Rodney King riots as he had no other job prospects. He said he "was LeBron James" before becoming a police officer and didn't even want to do it, saying, "if you're African American, you have to hate the police."
However, as soon as he joined the academy, Joseph says all the stereotypes he'd learned about the police went away. He then doubled down on his invitation to James while discouraging any anger directed at LeBron as he simply wants everyone "to stop the tribalism and the dehumanization of each other."
As of this writing, James has yet to respond to Joseph's invitation, at least publicly.