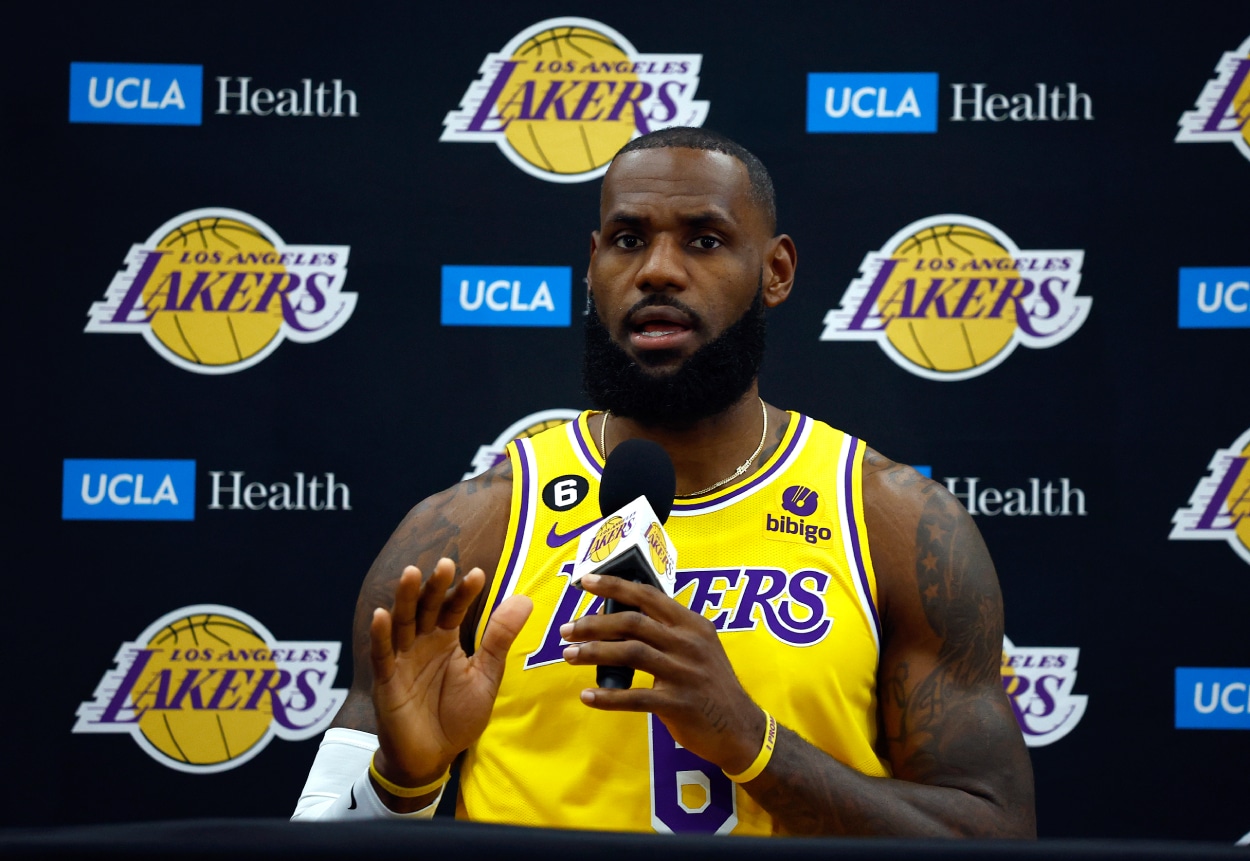 LeBron James Doubles Down on His Hatred for Boston
Let's just say LeBron James doesn't like Boston, and he made that clear again on Monday.
It's not likely LeBron James will get a warm welcome from Boston Celtics fans this year. In July, the Los Angeles Lakers star called out Boston for being "racist as f***." Earlier this week during media day, he had Boston on his mind once again.
James, coming off a rough season where he played just 56 games and saw his Lakers miss the playoffs, is ready to try and right the ship. Boston, meanwhile, is looking to return to the NBA Finals after falling to the Golden State Warriors in six games last year. Whether or not James was just trying to hype up the rivalry on Monday, he once again didn't have kind words for Boston.
LeBron James had some unkind words for Boston this summer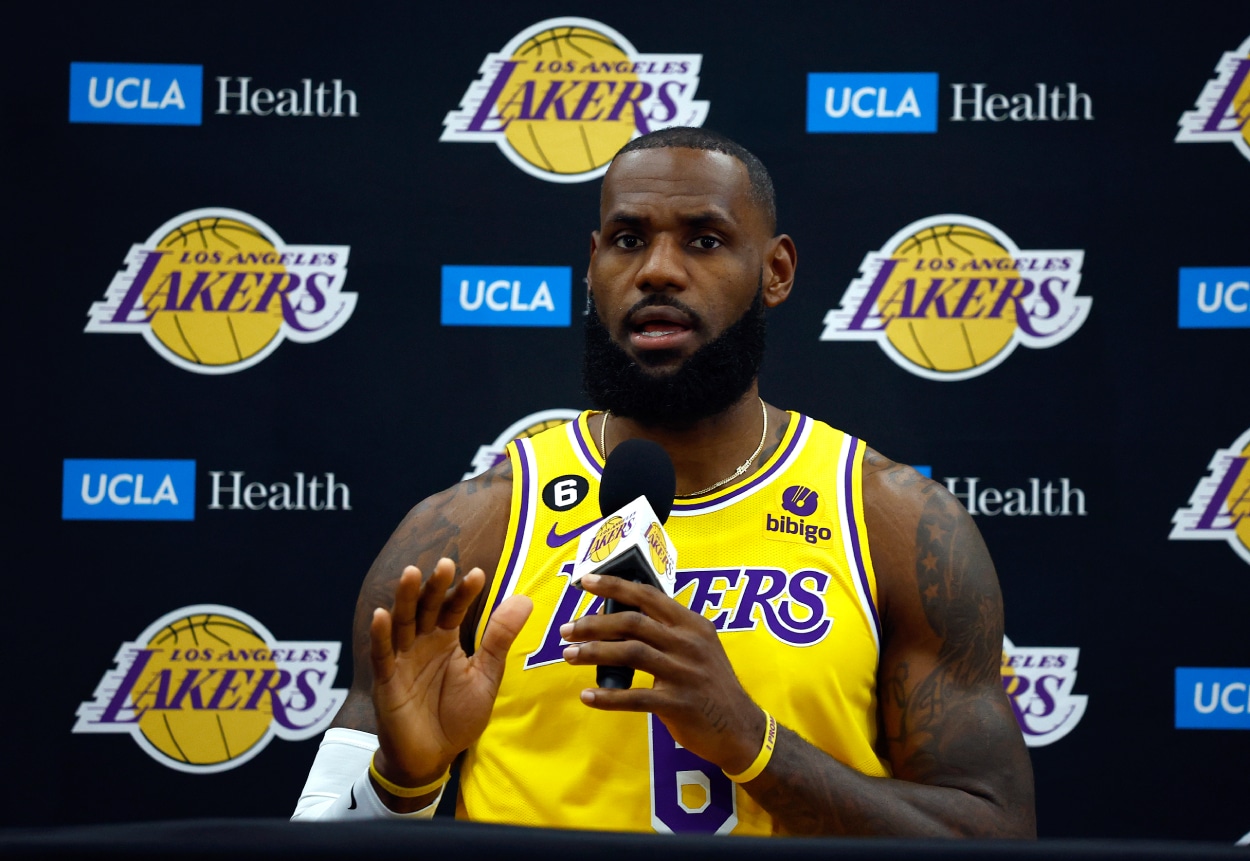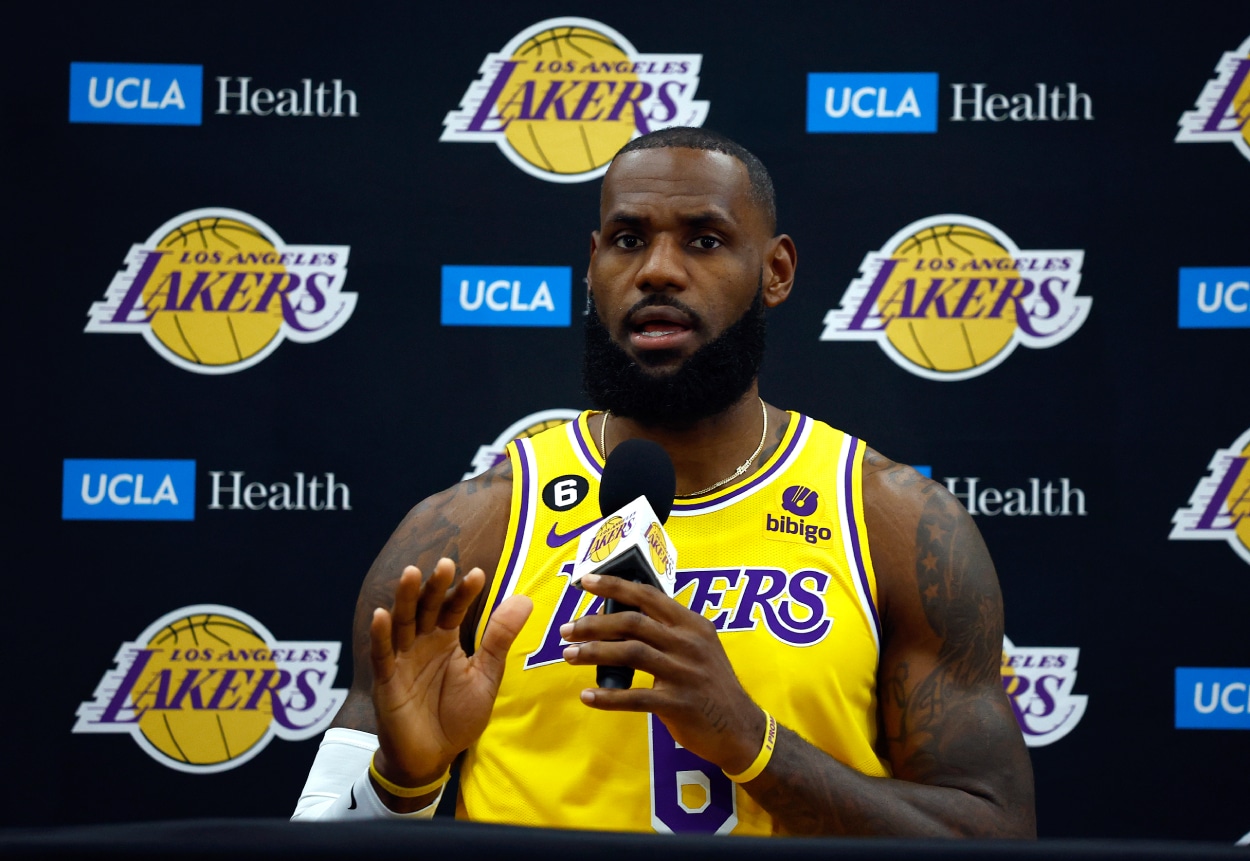 James can play basketball. There's no argument there. It's when he opens his mouth that things get a little dicey.
This summer, he labeled the entire city of Boston as "racist as f***" during an episode on The Shop. James isn't new to having to backtrack on some of his comments or delete tweets, and this is probably one he should've taken back. On The Shop, James was asked why he hated Boston.
"Because they racist as f***, that's why," he said. "They will say anything, and it's fine. I mean, f***, it's my life. Been dealing with them my whole life. I don't mind it. I hear it. If I hear someone close by, I check them real quick. I move on to the game, whatever the f***. They going to say whatever the f*** they want to say. They might throw something, I got a beer thrown on me leaving a game."
It's a far cry from what he said in 2017. Back then, Baltimore Orioles outfielder Adam Jones said he was the target of racial comments while playing at Fenway Park in Boston. Reporters asked James about Jones' situation in May 2017.
"It's a delicate situation. Racism, we know, exists," said James, per Boston.com.
"I've heard a couple athletes say that you expect that when you go to Boston. For me, I've been to Boston, and I've played in Boston a lot. I just try to have tunnel vision when I play. I can't recall ever hearing something that was racism toward me."
James: 'I still hate Boston'
James went out of his way Monday to reiterate his hatred for Boston. Speaking during media day, he spoke about some opponents he faced that later became teammates. He talked about how he hated playing against them but loved them as teammates.
He started with former Celtics center Kendrick Perkins, who later teamed with him in Cleveland.
"Kendrick Perkins, hated him in Boston," James said. "I still hate Boston. Don't get me wrong. We all hate Boston here."
James was seated next to Lakers legend James Worthy, another known Celtics hater. Worthy's Lakers clashed with the Celtics during the 1980s when the Celtics/Lakers rivalry was at its peak.
"Yes, we do," Worthy said, agreeing with the Boston hatred.
James' comments here are good for the game. It's nice to see teams genuinely dislike each other as they did during Worthy's playing days. Maybe James was trying to build up that rivalry a little bit during Media Day. In order for Celtics/Lakers to have any significant relevance today, James needs to focus on at least getting his team to the postseason.
Like Sportscasting on Facebook. Follow us on Twitter @sportscasting19 and subscribe to our YouTube channel.