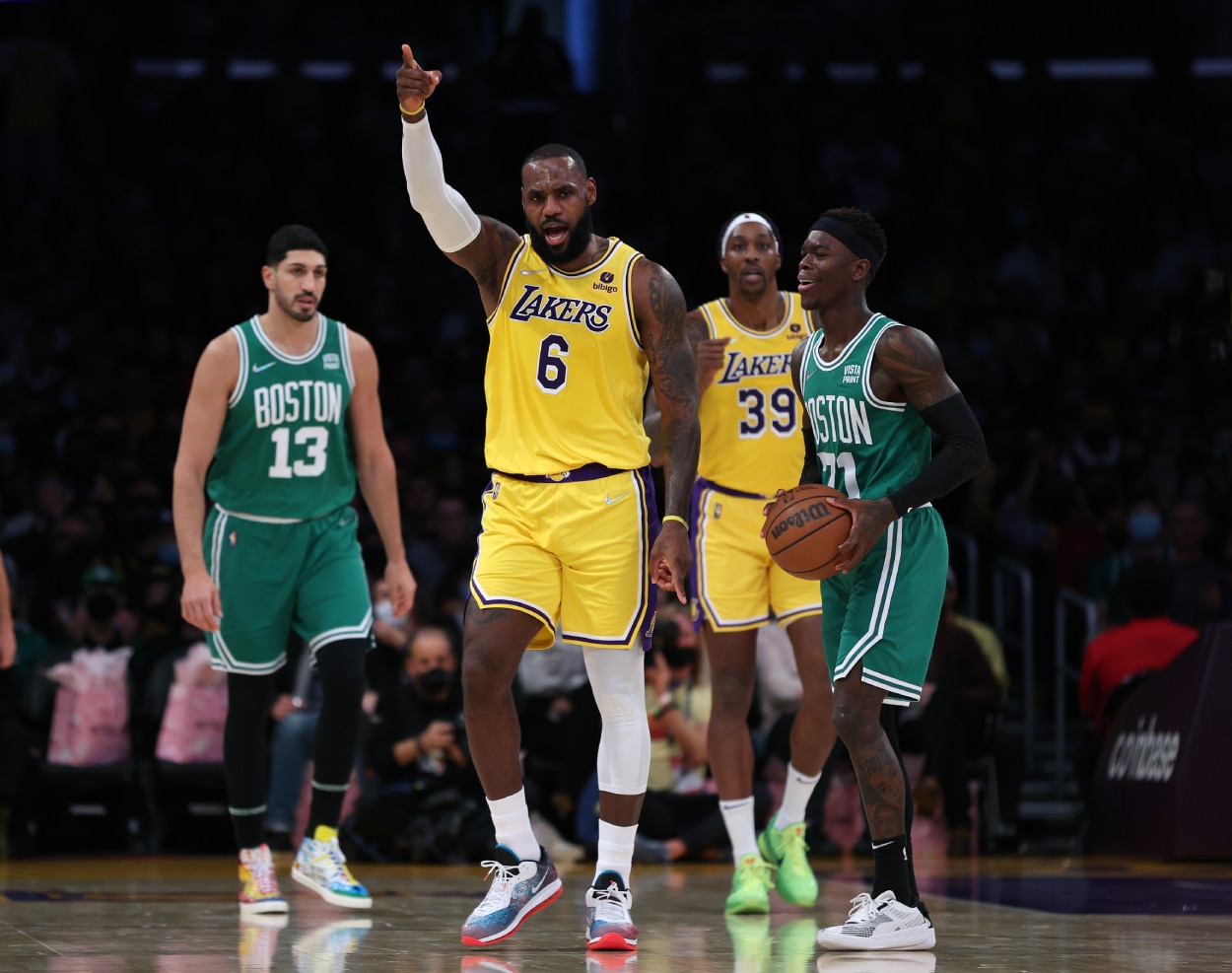 LeBron James, Part Owner of the Boston Red Sox, Blasts Boston Fans for Being Racist
Los Angeles Lakers star LeBron James recently made waves, calling Boston "racist as f***."
Is it time for another LeBron James retraction? He's already had to backtrack on comments or delete social media posts regarding basketball, police, and Brittney Griner. This might be another one he might want to take back.
James recently called Boston fans "racist as f***" on The Shop on Friday. The comment is bad for a number of reasons, one being he has a financial stake in the Boston Red Sox. But what else are we to expect from the man who calls himself "King James?"
LeBron James blasts Boston fans, calling them 'racist as f***'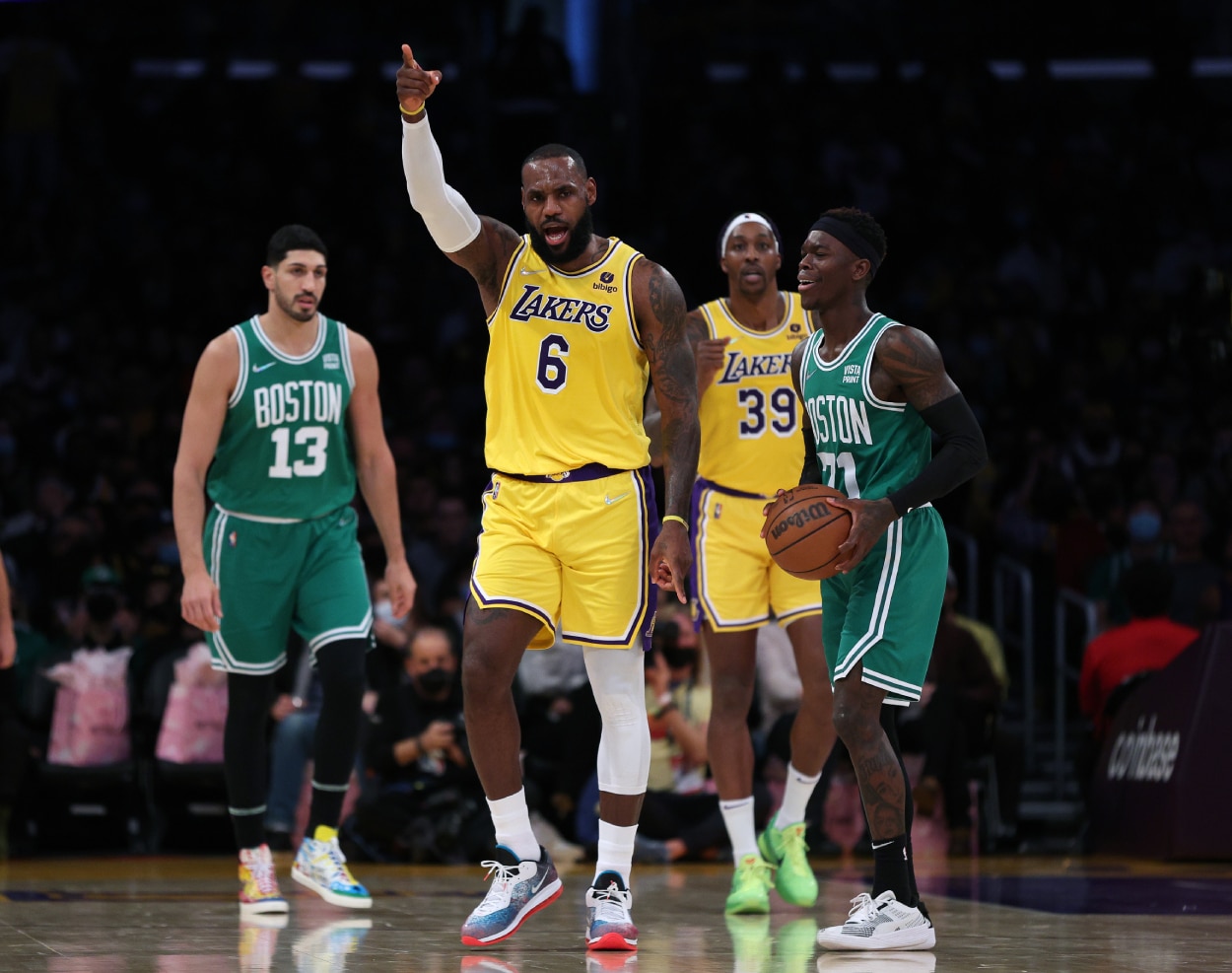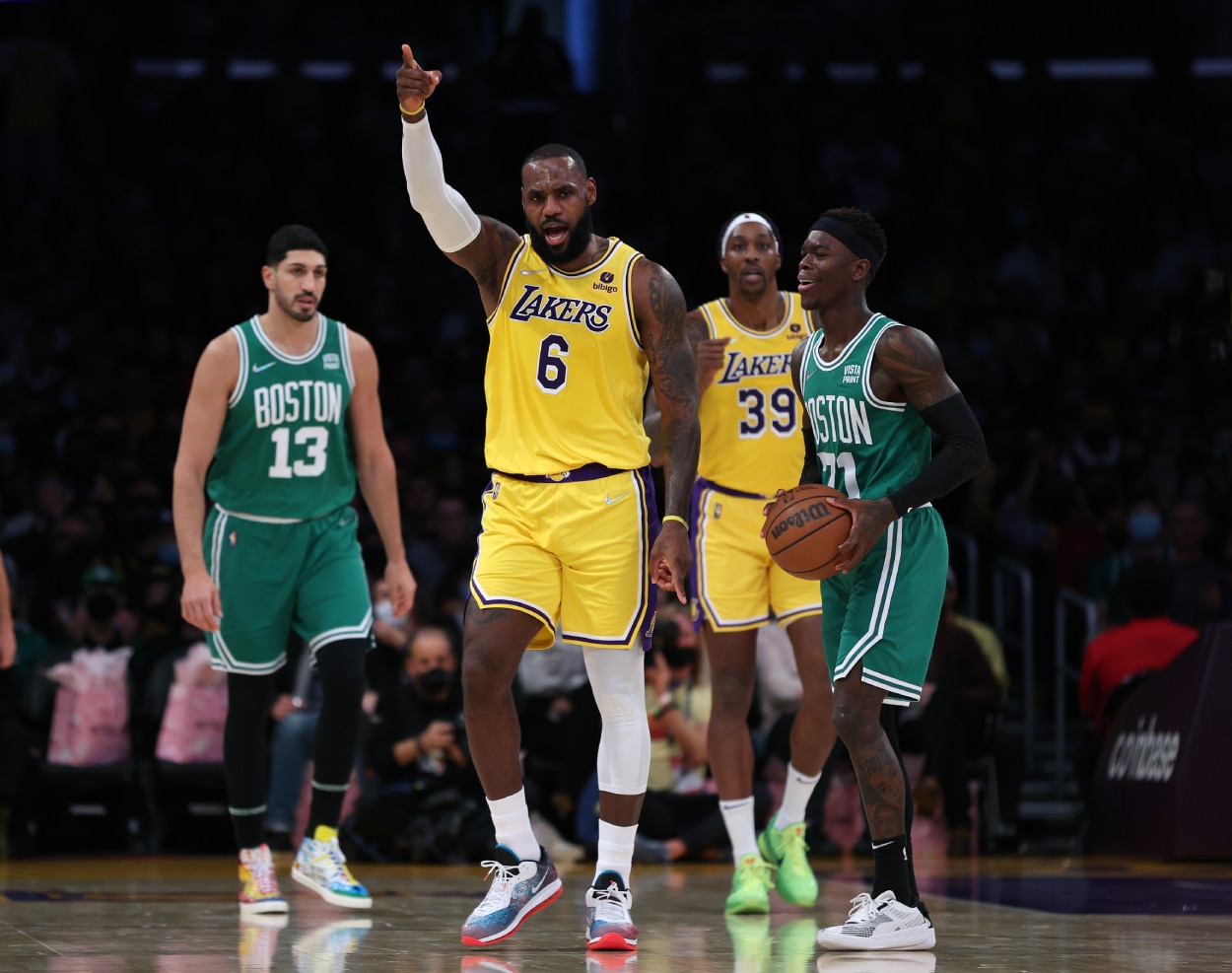 Boston fans can be tough. They're loyal, passionate, and will do anything to get behind their team. Boston has carried a reputation for being racist since the Bill Russell days. Labeling an entire fan base "racist as f***" because of the actions of a few is absurd. It's likely James has heard racist remarks in Boston, but it's also likely he's heard them elsewhere, too. It doesn't make it right, but singling out Boston and slapping that label over everyone in the city is wrong, especially when you're part owner of a Boston franchise.
On The Shop, James was asked why he hated Boston.
"Because they racist as f***, that's why," he said. "They will say anything, and it's fine. I mean, f***, it's my life. Been dealing with them my whole life. I don't mind it. I hear it. If I hear someone close by, I check them real quick. I move on to the game, whatever the f***. They going to say whatever the f*** they want to say. They might throw something, I got a beer thrown on me leaving a game."
If you hear a racist comment from a fan, the fan is racist, not the entire city. Many Boston fans don't respect James — especially after this comment — but that doesn't mean they're racist. Throwing a beer at James is stupidity on the fan's part. It doesn't make the fan racist, nor does it make the entire fan base stupid.
James won't be making any friends in Boston
Just throwing the "racist as f***" comment out there is low class. James will likely get the Kyrie Irving treatment during his next trip to Boston. He'll be booed. He'll get the "F*** you, Bron" chant, and he'll claim it's because the fans are racist. It's not because they're racist. It's because there's very little respect for the man.
There is no player in the NBA more selfish than James. No player has a higher opinion of himself than the man who goes by "King James."
He's a guy who bails out on teams in order to make sure his legacy improves. He can't stay in one place like Michael Jordan, Larry Bird, or Magic Johnson in order to win. He needs to recruit others. James is all about himself. Boston fans booed Derek Jeter and didn't like him simply because he was on the rival New York Yankees. You can bet those same fans today respect the heck out of the guy for playing hard and sticking with the same team through his career.
Remember when Giannis Antetokounmpo won the MVP and James said it "pissed me off" that he only got 16 first-place votes? How bout when James (on multiple occasions) walked off the court during a game because his team was losing? He's a poor sport. Boston fans don't respect whiners and quitters.
Celtics fans will remember this comment. They'll bash the man who couldn't even get his team into the playoffs last year. It's not because of skin color.
Racism exists. It sucks. His comment doesn't help solve the problem. There's always a bad apple or two that ruin things for everyone but labeling an entire city "racist as f***" is as stupid as it gets.
Like Sportscasting on Facebook. Follow us on Twitter @sportscasting19 and subscribe to our YouTube channel.