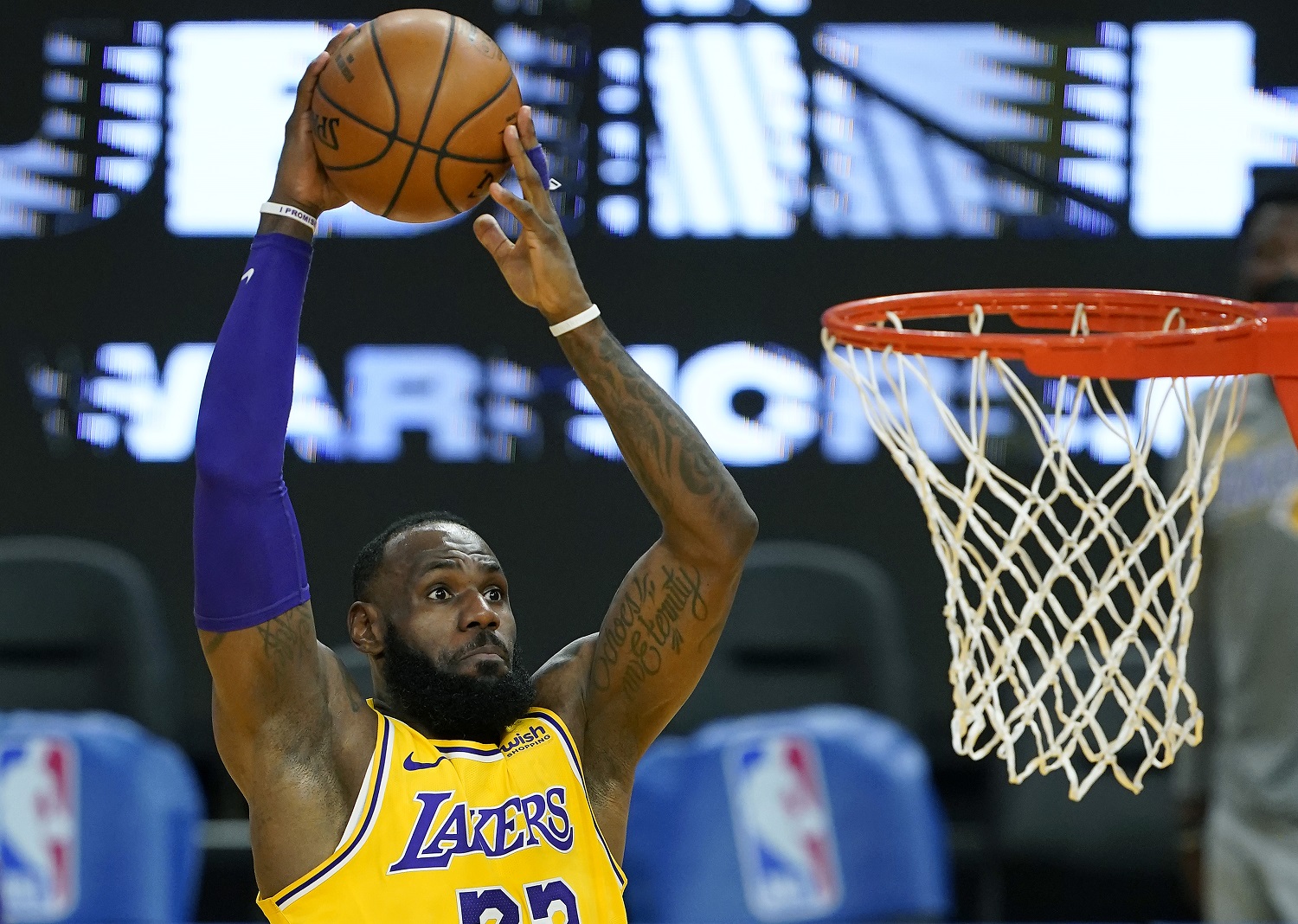 Having Mastered the NBA, LeBron James Will Try His Hand at Baseball
LeBron James, who already owned a piece of the Liverpool Football Club, is investing in the company the owns the Boston Red Sox.
What's a man to do when he's already jumped directly from high school to the pro basketball and won four NBA championships while closing in on $1 billion in career salary and endorsement earnings. If you're LeBron James, it's obvious: You buy yourself a Major League Baseball team.
Well, not a whole team. But a small slice of a pretty prominent one, namely the Boston Red Sox.
LeBron James is a serious investor
Los Angeles Lakers star LeBron James has at least a season or two left in his NBA career that will end with enshrinement in the Naismith Memorial Basketball Hall of Fame. Once he retires, however, there will be plenty of ways for him to keep busy.
With James closing in on $1 billion in career earnings on and off the court, he has disposable income on his hands. He has been actively investing in a number of businesses in the latter half of his NBA career. The best-known deal related to sports up to now had been his taking a 2% stake in the Liverpool soccer club in the English Premier League.
His other investments include a production company that has teamed up with Tom Brady and Michael Strahan to sell a documentary series to Apple+ and a stake in Blaze Pizza, a rapidly growing chain that is expected to issue an IPO by 2023 that should reward early investors handsomely.
More recently. James and some partners have gone into business backing Lobos 1707, a brand of tequila. James discovered it during a Mediterranean vacation, and he joined the ranks of celebrities involved in the industry. Fellow basketball legend Michael Jordan previously went into business with four fellow NBA team owners, including the Los Angeles Lakers' Jeanie Buss, on a different brand.
LeBron James will try his hand at baseball
The owners of the Boston Red Sox are finalizing a par of substantial deals, one of which will make LeBron James a minority owner of the American League baseball team.
First, Fenway Sports Group, the parent company of the Red Sox and Liverpool soccer team, negotiated a $750 million private investment that would make RedBird Capital Partners its third-largest partner, the Boston Globe reported. One of the key figures in RedBird is Billy Beane, general manager of the Oakland A's.
Beane's connection will require additional scrutiny from MLB before that deal earns approval. However, there should be no such concerns about the second deal.
James, one of the best-known athletes on the planet but an admitted New York Yankees fan, is purchasing an undisclosed percentage of Fenway Sports Group, meaning that he's adding pieces of the Red Sox, Roush Fenway Racing, the NESN cable network, and Fenway Sports Management to his portfolio.
Joining James in the investment is Maverick Carter, the player's longtime business partner and friend. John Henry and Tom Werner will remain FSG's largest investors.
It's a big move for the Boston Red Sox
RedBird Capital Partners is a so-called blank-check company, which allows businesses a seamless way to take in equity investment cash without going through the IPO process. The infusion of cash from RedBird, which is reportedly investing most of the $750 million it raised since mid-2020 to take an 11% stake, and James gives Fenway Sports Group the cash for additional acquisitions after payouts to the partners selling their stakes.
It also means potentially opening up the purse strings again for the Boston Red Sox. The MLB team performed a salary dump before the 2020 season, trading Mookie Betts and David Price to the Los Angeles Dodgers to get out from under the luxury tax. So, this could be an indication that the Red Sox are ready to start spending again.
However, the Boston Globe reported that Fenway Sports Group could also be preparing to invest in NFL and NBA franchises, another European soccer club, and sports betting and analytics companies.
Forbes's most recent valuation of FSG placed it at $6.6 billion. The new money pushes the value to about $7.35 billion, according to the newspaper.
Like Sportscasting on Facebook. Follow us on Twitter @sportscasting19.