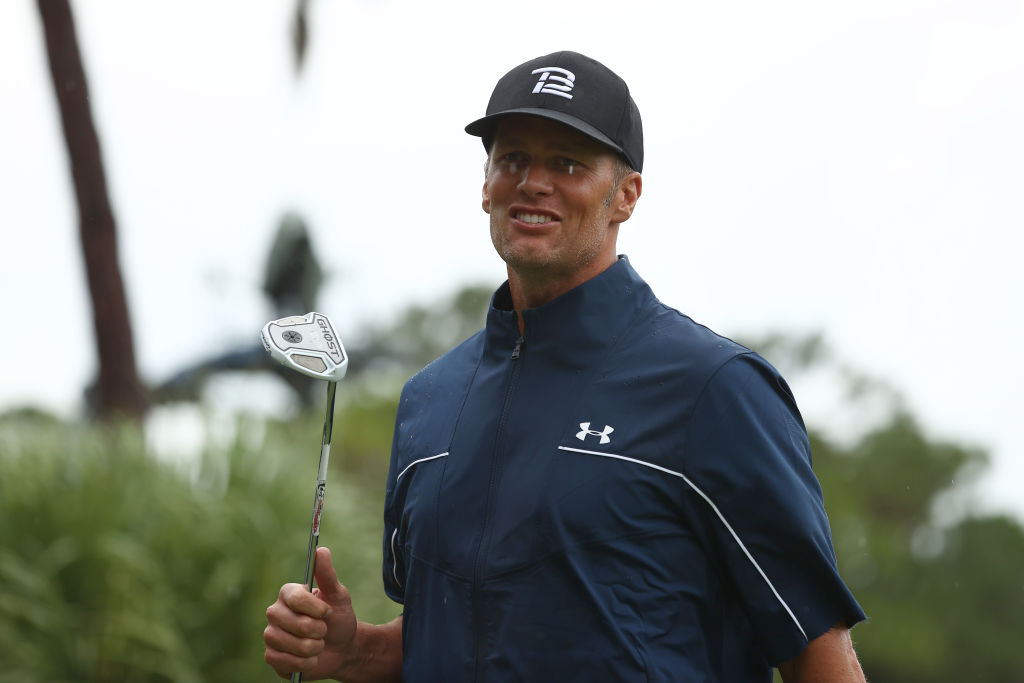 Tom Brady, LeBron James, and Michael Strahan Have Formed a Super Team
Tom Brady, LeBron James, and Michael Strahan are co-producing a series of documentaries for Apple TV+.
It doesn't take much to start a trend, so the success of The Last Dance documentary series has already spawned imitations, beginning with the announcement last week that we can expect a nine-part series on NFL quarterback Tom Brady next year.
While some wanna-be producers will pop up looking to get a piece of the action, there is already collaboration in place backed by Brady, LeBron James, and Michael Strahan that has a huge head start on the others.
The Tom Brady documentary is coming to ESPN
Eager to follow up on The Last Dance, which chronicled the Michael Jordan-led Chicago Bulls dynasty of the 1990s, ESPN recently announced that it will show The Man in the Arena: Tom Brady next year. Brady's on-screen presence in the nine-episode series is expected to be more substantial than Jordan's interview segments interspersed throughout the 10 hours of The Last Dance.
The productions do have something in common, however. Just as Jordan's production company helped produce the basketball series, the Brady project is being co-produced by 199 Productions, a company set up by the quarterback who recently left the New England Patriots for the Tampa Bay Buccaneers.
Brady's role in six New England Super Bowl victories and three other appearances in the NFL title game will give the documentary crew a lot of material to work with even before factoring in his marriage to supermodel Gisele Bundchen.
Tom Brady has become a partner with two other major sports stars
The co-producer of the upcoming documentary on Tom Brady will be filmmaker Gotham Chopra, who has contributed to ESPN's acclaimed 30 for 30 series and was the producer and director of Kobe Bryant's Muse on Showtime in 2015.
The inclusion of Chopra in the project is no accident. Chopra, an Emmy Award winner, and Brady are also teaming up on another major undertaking that also brings together NBA star LeBron James and Pro Football Hall of Fame inductee Michael Strahan.
Apple TV+ announced last week that it will premiere a major sports documentary series of its own beginning July 10, and the muscle behind Greatness Code is impressive.
One of the two production companies rolling out Greatness Code is Religion of Sports, which Brady, Strahan, and Chopra formed. The other is Uninterrupted, run by James and long-time confidant and business partner Maverick Carter.
With their obvious influence in sports circles and connections to media outlets and the business community, the parties involved have substantial clout and a nice head start on cashing in on the success of The Last Dance.
'Greatness Code' has a big first season lined up
The first season of Greatness Code, the project bringing together Tom Brady, LeBron James, and Michael Strahan, is loaded with big-name athletes examining a pivotal moment in their career. Brady and James have each committed to episodes about themselves and the rest of the lineup features:
U.S. Women's National Team star Alex Morgan, co-captain of the defending World Cup champions
Eight-time Olympic champion sprinter Usain Bolt
Five-time Olympic champion swimmer Katie Ledecky
Snowboarder Shaun White
Surfer Kelly Slater an 11-time world champion