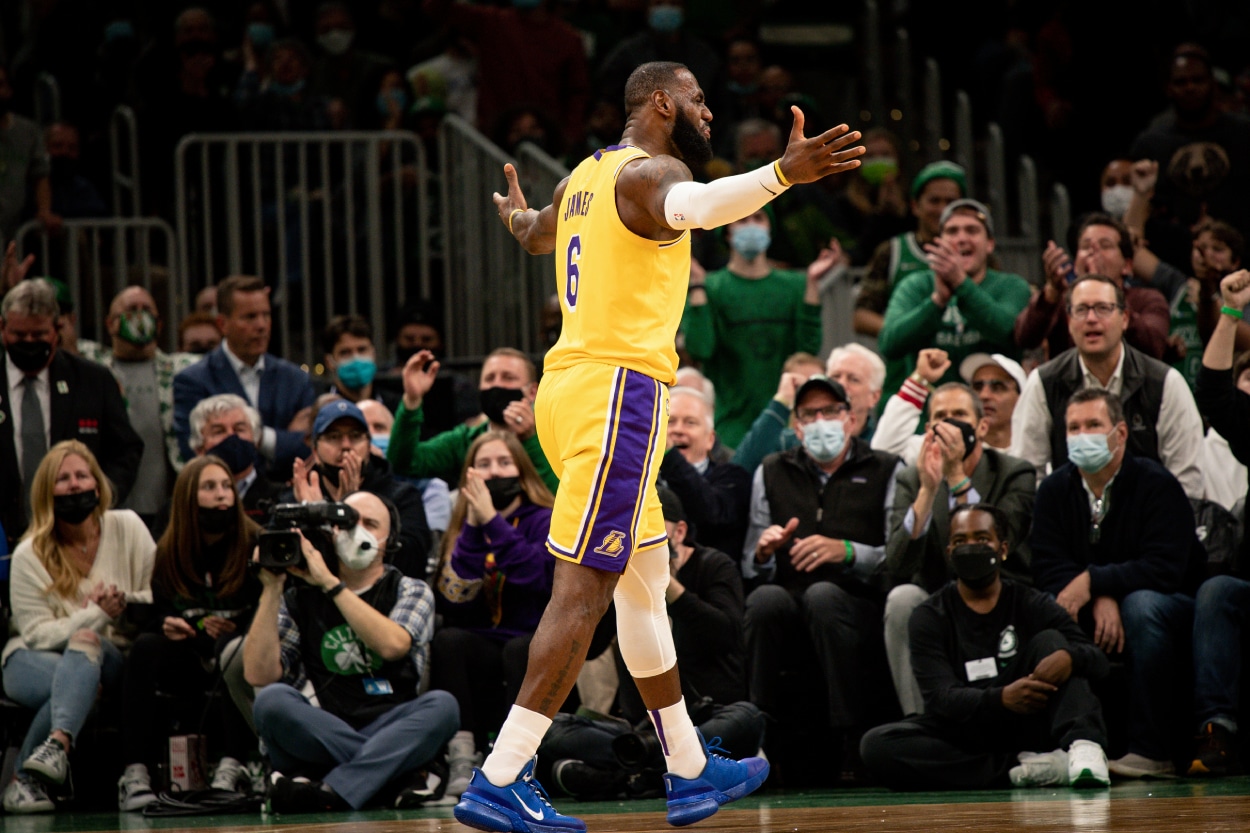 LeBron James' Recent Take on Boston Is a Far Cry From What He Said a Few Years Ago
It appears LeBron James contradicted himself recently when speaking about Boston fans.
LeBron James made some waves last week when he threw out racist comments regarding the city of Boston. During an episode of The Shop, James was sitting around talking basketball when he decided to call Boston "racist as f***."
He went on to say how it didn't bother him because he's "been dealing with them my whole life." James is a talker. He says stupid things. Throwing racist labels at an entire city is wrong. It's especially wrong when James completely contradicted what he said a few years ago when he said couldn't recall encountering any racism in Boston.
LeBron James recently blasted Boston for being racist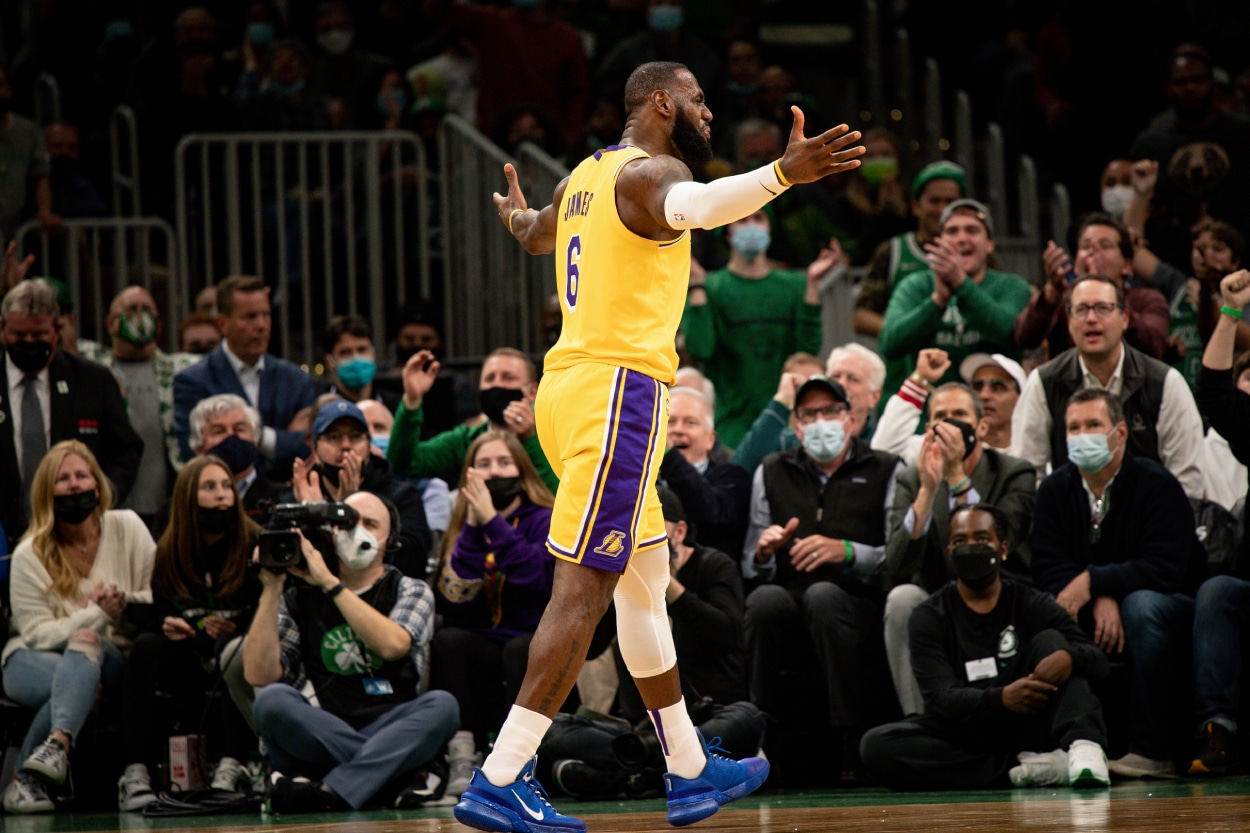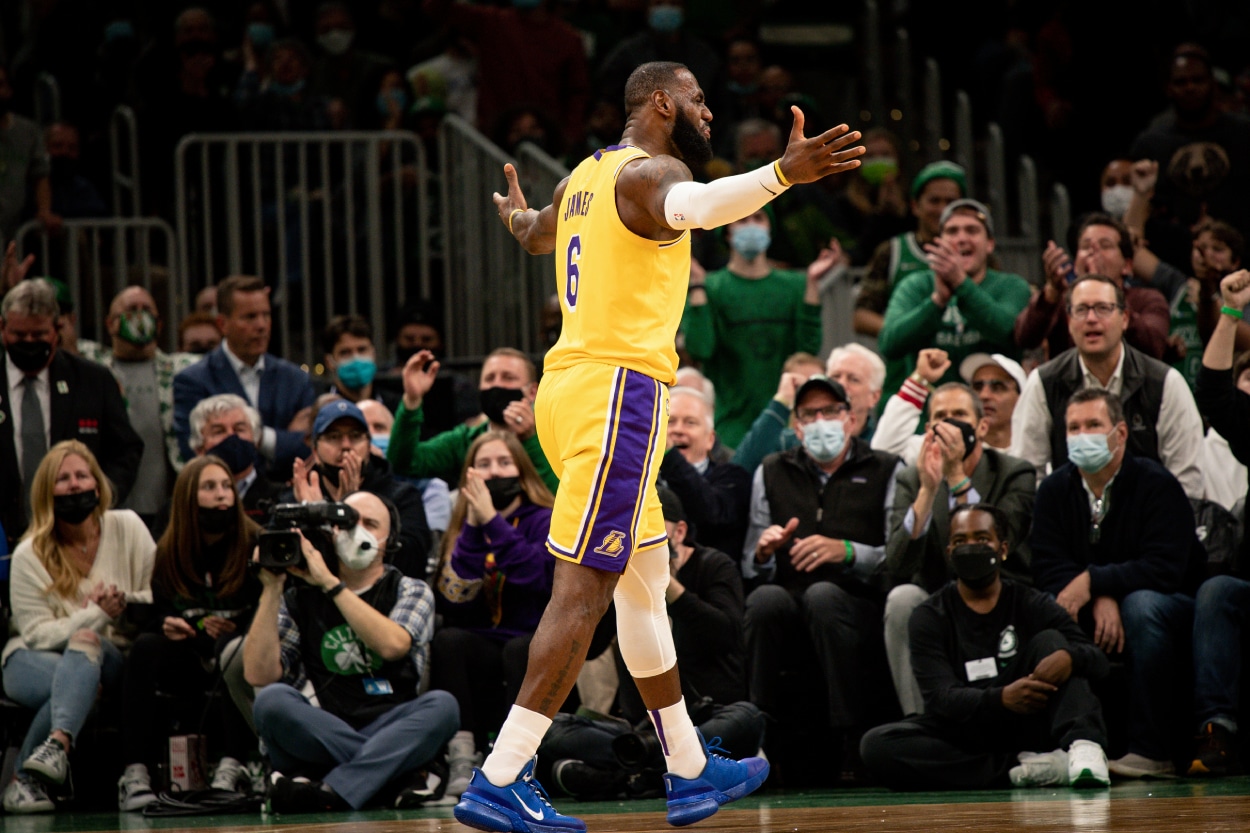 Last week on The Shop, James was part of a roundtable conversation that centered around none other than basketball. James, however, turned the conversation into racism.
The topic veered toward tough places to play. Boston was named. James was asked why he hated Boston.
"Because they racist as f***, that's why," he said. "They will say anything, and it's fine. I mean, f***, it's my life. Been dealing with them my whole life.
"I don't mind it. I hear it. If I hear someone close by, I check them real quick. I move on to the game, whatever the f***. They going to say whatever the f*** they want to say. They might throw something, I got a beer thrown on me leaving a game."
During the conversation, James' friend and business partner Maverick Carter said TD Garden is a place where you see fans wearing shirts with "F*** LeBron" on them.
"There was like a 'F*** LBJ' T-shirt," James said. "I believe they probably sold it at the f***ing team shop. … They sold it at the team shop. I'm like, 'Celtics had something to do with that s***.'"
In 2017, James said he couldn't recall ever experiencing racism in Boston
For the record, those impolite James shirts are not sold at the team shops, but they're definitely worn. Boston fans are tough. They can be vulgar, offering "F*** you" chants during the game.
Boston certainly has had its share of racism complaints in the past.
Back in May 2017, Baltimore Orioles outfielder Adam Jones said he was the target of racial comments at Fenway Park. According to Boston.com, James was asked about Jones' situation when his Cleveland Cavaliers played the Toronto Raptors during the playoffs.
"It's a delicate situation. Racism we know exists," said James.
"I've heard a couple athletes say that you expect that when you go to Boston. For me, I've been to Boston and I've played in Boston a lot. I just try to have tunnel vision when I play. I can't recall ever hearing something that was racism toward me."
Throwing racism at an entire city is plain stupid. It's just another foolish comment from someone who has zero problem accusing people of being racist. This is what you get from James. In this particular case, it also appears to be a lie.
Like Sportscasting on Facebook. Follow us on Twitter @sportscasting19 and subscribe to our YouTube channel.