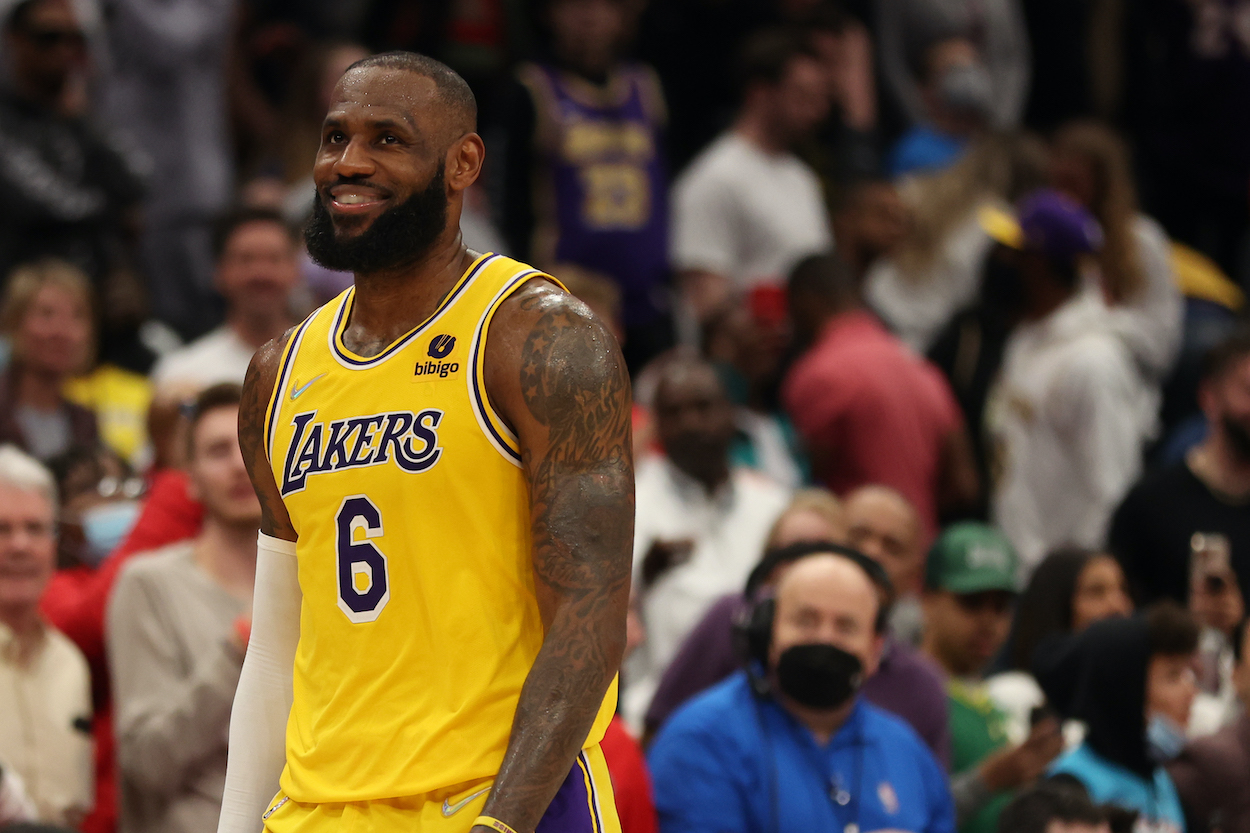 LeBron James Emotionally Reflects on Passing Karl Malone in the NBA Record Books
LeBron James was at a loss for words after passing Karl Malone on the NBA's all-time scoring list.
There's a new second-leading scorer in the history of the NBA, and his name is LeBron James.
On Saturday night, James scored 38 points against the Washington Wizards to pass Utah Jazz legend Karl Malone on the all-time scoring list, and he got emotional talking about the accomplishment after the game.
Now, only one name — Kareem Abdul-Jabbar — resides above LeBron on the list, and he'll have a good chance to pass the Los Angeles Lakers alum sooner than you'd think.
LeBron James passes Karl Malone on NBA's all-time scoring list
James entered Saturday night's game against the Wizards needing just 20 points to pass Malone as the second-leading scorer in NBA history. Considering he's averaging 29.8 points per game this season, it was a near-certainty the Lakers forward would jump Malone on the list.
It didn't even take James a full half to do it, as he received a pass on a cut to the basket and scored his 20th point on an easy layup in the middle of the second quarter. After the next whistle, the Washington crowd gave LeBron a standing ovation to acknowledge his accomplishment.
James finished the game with 38 points, 10 rebounds, and six assists, but the Lakers still weren't able to reward him with a victory. LA is now 31-40 and just a half-game ahead of the No. 10 seed in the Western Conference.
With 36,947 career points, LeBron needs 1,441 more to pass Abdul-Jabbar and become the NBA's all-time leading scorer.
LeBron emotionally reflects on historic night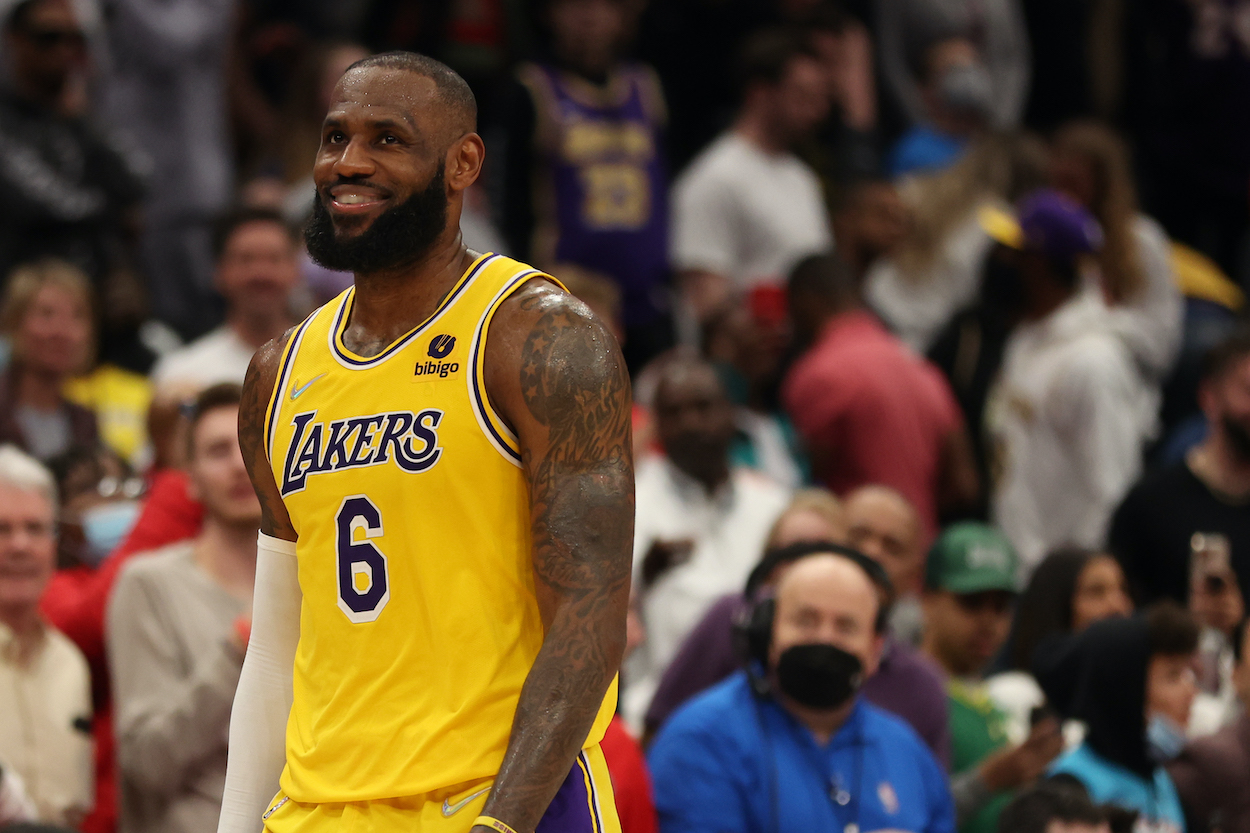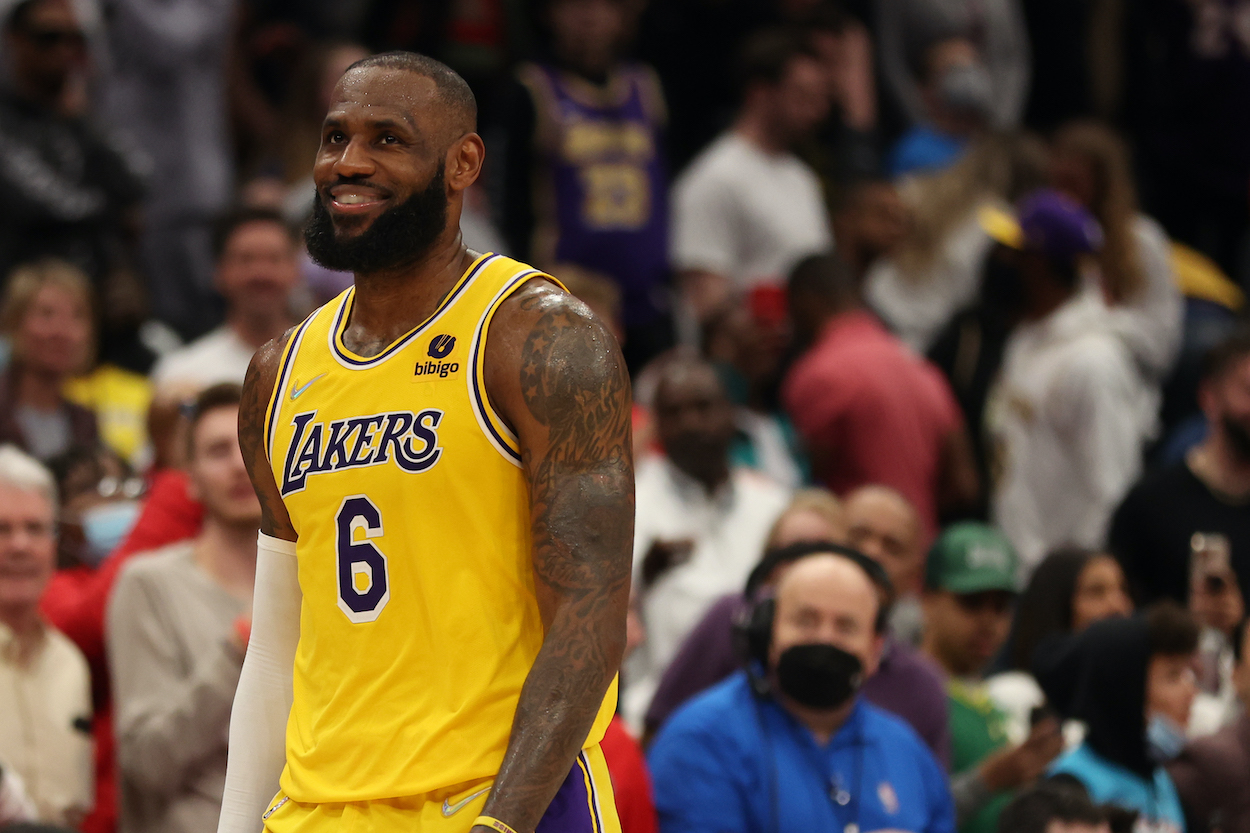 After the game, James was asked what passing Malone on the all-time scoring list means to him, and he got emotional talking about it.
"Just to be part of this league the many years I've been a part of it and being linked to some of the greatest who've ever played this game and guys I've ever watched or studied or read about or aspired to be like … I'm just always lost for words for it. It's an honor for myself, for my hometown, for my family and friends to be able to live these moments throughout this journey. And that's exactly who I do it for."

LeBron James
LeBron has great respect for the NBA legends that came before him, and he thinks there are some similarities between him and "The Mailman."
"Guys that just took care of their bodies for the majority of their career and always wanted to be available to their teammates," he said, per ESPN. "The most important leadership [trait] for you is to try to be available as much as possible on the floor. I think myself and him, we always just tried to be in uniform and make plays and stay in condition and try to stay healthy, stay injury-free as much as you can and also be productive on the floor. So yeah, absolutely."
Coming for Kareem
Passing Malone on the NBA's all-time scoring list is impressive enough, but James is well on pace to pass Abdul-Jabbar and eventually become the most prolific scorer in basketball history. Except, it's not a record he's actively chasing.
"I will not allow myself to think about it," James said. "I've always just played the game the way I've been playing it over the years, and these things have just happened organically by just going out and just playing the game the right way. Trying to win every game, playing the right way, playing for your teammates and things of that nature.
"I hope to accomplish that at some point in my career, but I won't think about it too much pretty much until we get there hopefully."
James needs 1,441 more points to pass Abdul-Jabbar on the list. Considering he's eclipsed that number in all but one season throughout his career, 2023 should be the year James stands along on top.
Like Sportscasting on Facebook. Follow us on Twitter @sportscasting19.