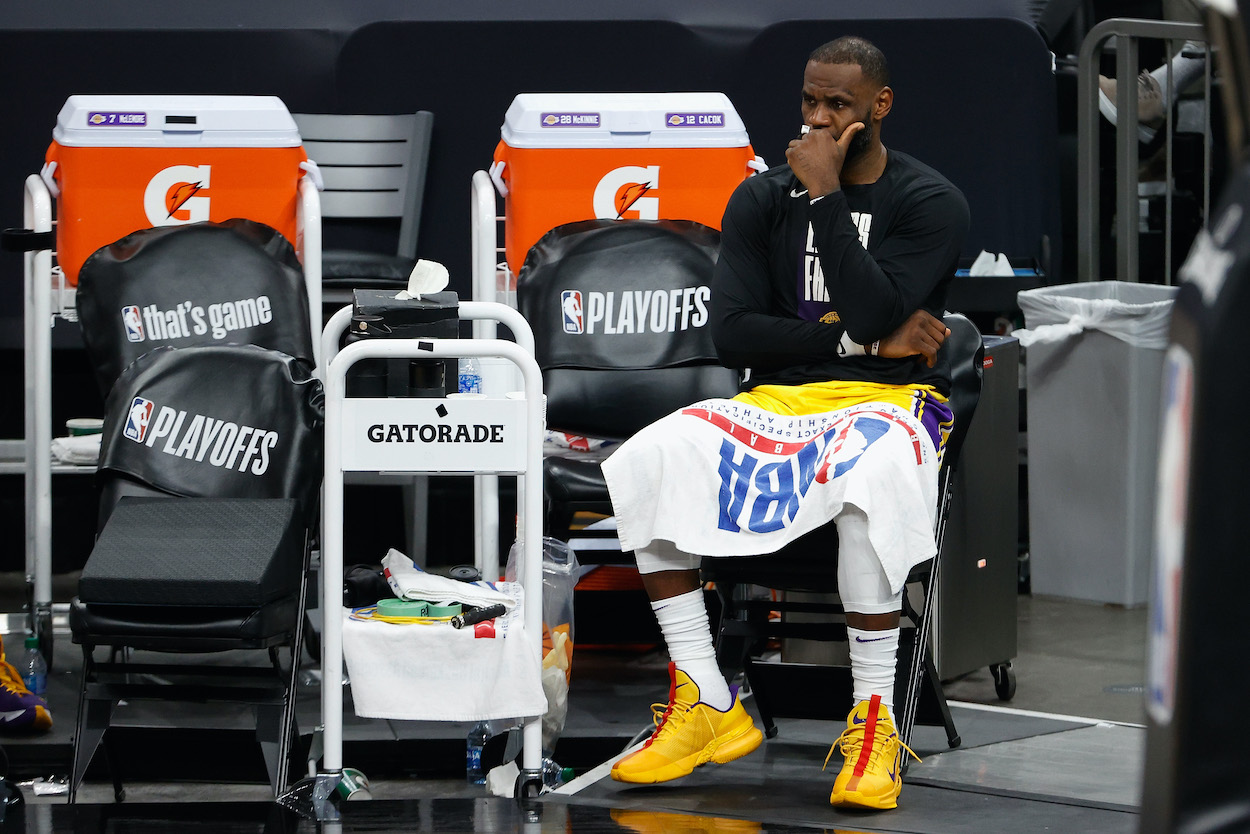 Has LeBron James Ever Lost in the First Round of the NBA Playoffs?
LeBron James is in danger of losing in the first round of the 2021 NBA playoffs to the Phoenix Suns. Would it be his first time?
There aren't many certainties in the world of sports nowadays. Steph Curry making an open 3-pointer, Jacob DeGrom going seven scoreless innings and receiving a no-decision, and Tom Brady reaching the Super Bowl every year are all close, but they aren't guarantees in the same way LeBron James always makes it past the first round of the NBA playoffs.
Over the course of his 18 years in the Association, LeBron has never lost in the first round of the postseason with any of the three teams he's played for. The future Hall of Famer faces that scary reality for the first time this season, as his Los Angeles Lakers find themselves down 3-2 to the Phoenix Suns through five games. James will have to do it all Thursday night if he wants to avoid going home before the second round for the first time in his career.
LeBron James and the Lakers are on the brink of a first-round exit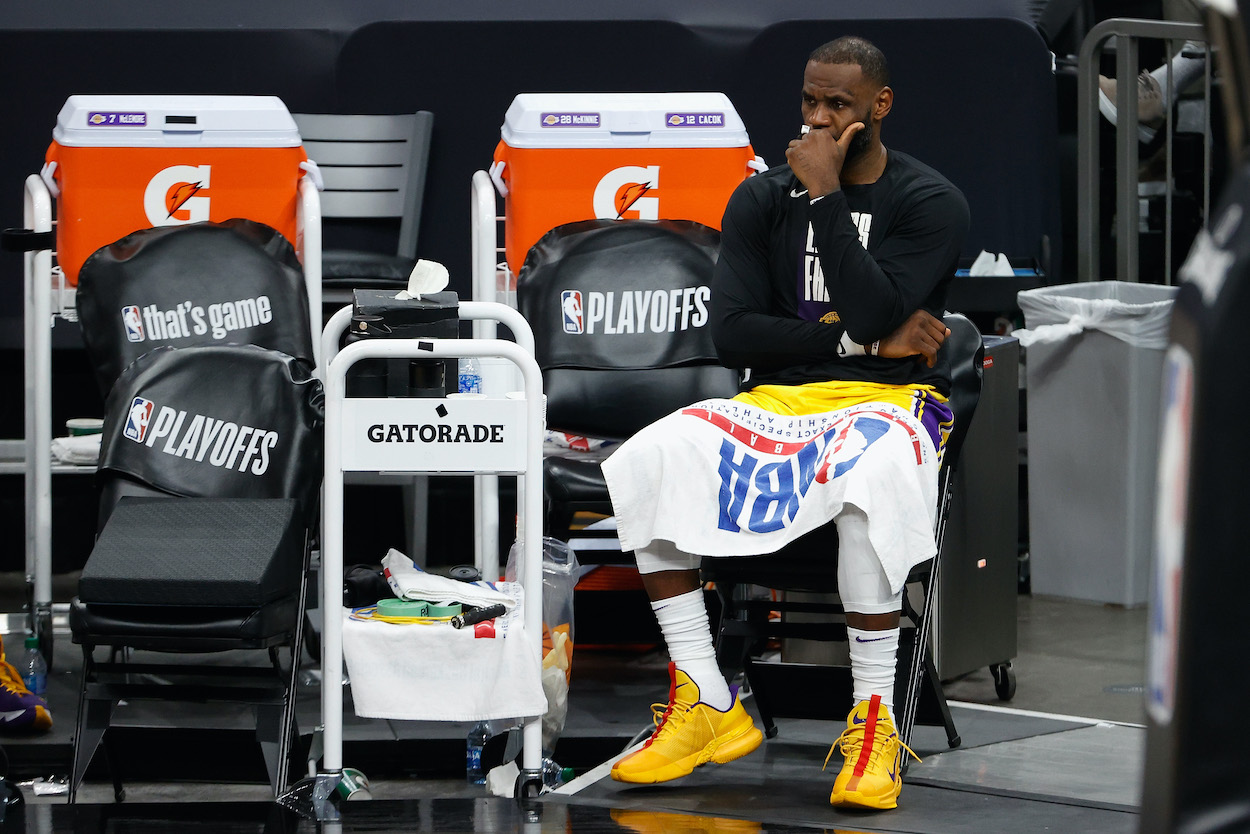 After winning his fourth NBA championship last season, James surely didn't expect to be in this position a year later. The Lakers entered the season as the odds-on favorites to go back-to-back, but they surprisingly limped into the playoffs as the No. 7 seed in the Western Conference instead.
Now, they're shockingly one game away from elimination.
LA seemed to be on its way to taking a stranglehold on the series when they went up 2-1 heading into Game 4 at Staples Center. But Anthony Davis suffered a groin injury right before halftime and couldn't return to the game. The Lakers went on to lose Game 4, and they barely even competed in their 30-point Game 5 loss without Davis.
James and the Lakers return home for a must-win Game 6 on Thursday night. If they survive, they'll face a winner-take-all Game 7 on Saturday in Phoenix.
Has LeBron ever lost in the first round of the NBA playoffs?
Whenever James enters the playoffs with a competent roster around him, it's almost a lock that he'll lead his team to an NBA Finals appearance. LeBron has made it to the championship series 10 times in his 18 years in the league, which is just an absurd clip in this day and age.
Over the course of his career, James has reached the postseason 15 times. He hasn't lost a first-round series once.
In fact, James hadn't even lost consecutive games in a first-round series until this year against the Suns. He's only played one Game 7 in a first-round series in his career, and he dropped 45 points on 64% shooting in that one.
If LeBron can force a seventh game in Phoenix this weekend, say a prayer for the Suns.
What must James do to avoid history?
Many might be penciling in LeBron for an easy comeback against the Suns because of his incredible track record in the playoffs, but this time won't be that easy. Davis is questionable for Thursday's Game 5 with the same groin injury, and even if he plays, he surely won't be operating at 100%. We saw what the Lakers look like without Davis in Game 4 and Game 5, and — well, it wasn't pretty.
Even if James puts up another 45-point game this time around, there's no guarantee his supporting cast can do enough to lead LA to a victory. But guess what? That's what he needs to do if he wants to avoid his first loss in the first round of the playoffs of his career. If you're the greatest player of all time, you will the Lakers to two straight wins and keep your championship hopes alive for a little while longer.
Prepare for a vintage LeBron performance Thursday night.
All stats courtesy of Basketball Reference