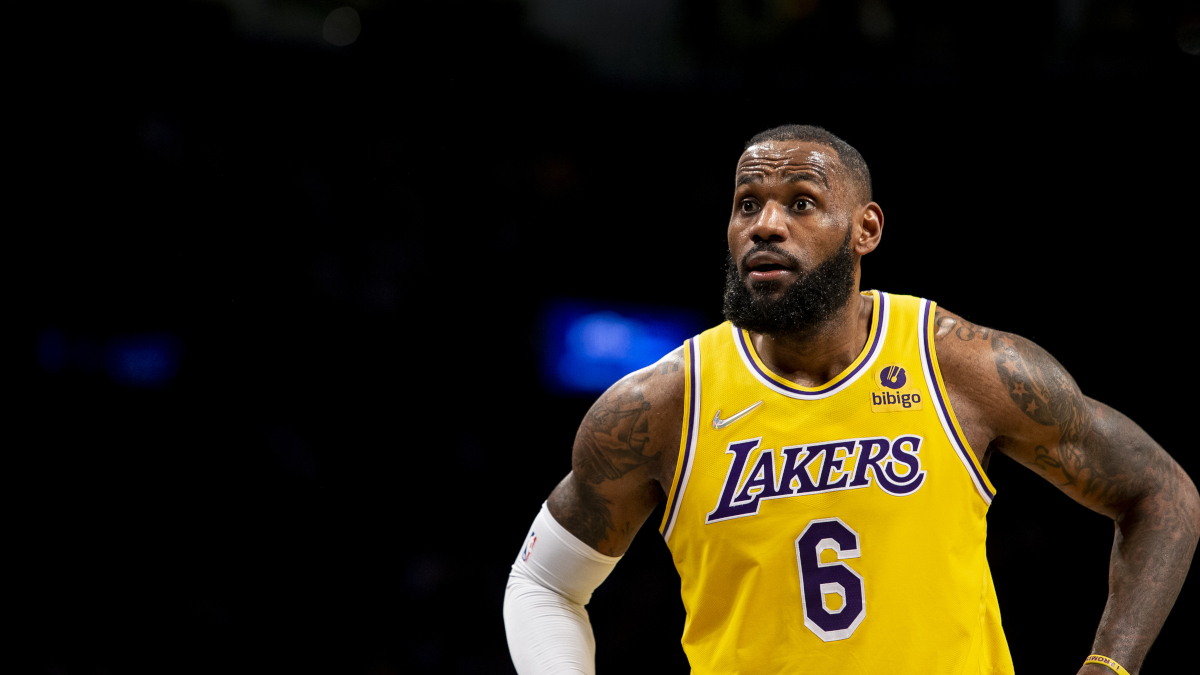 LeBron James May Be an Unofficial General Manager, But He's Powerless to Solve the Lakers' $19 Million Trade Deadline Problem
The Lakers came into the season with big dreams. The reality for LeBron James and company has fallen significantly short of expectations.
The Los Angeles Lakers are living the nightmare some envisioned when they acquired Russell Westbrook from the Washington Wizards last summer. A last-second loss to the Los Angeles Clippers on Feb. 3 was the fourth in the last five games for the Lakers. Not coincidentally, LeBron James' sore left knee sidelined him for the same period. And despite trade machines working overtime as fans concoct season-saving deals for LA, the reality for the team is grim.
There is no flexibility on the cap sheet. The Lakers are already more than $19 million over the luxury tax threshold. But at least they have no readily tradeable contracts, so there's that. Instead, the Lakers are in a dogfight for a spot in the play-in tournament. Things were supposed to go differently for their latest Big Three.
The Lakers lack roster flexibility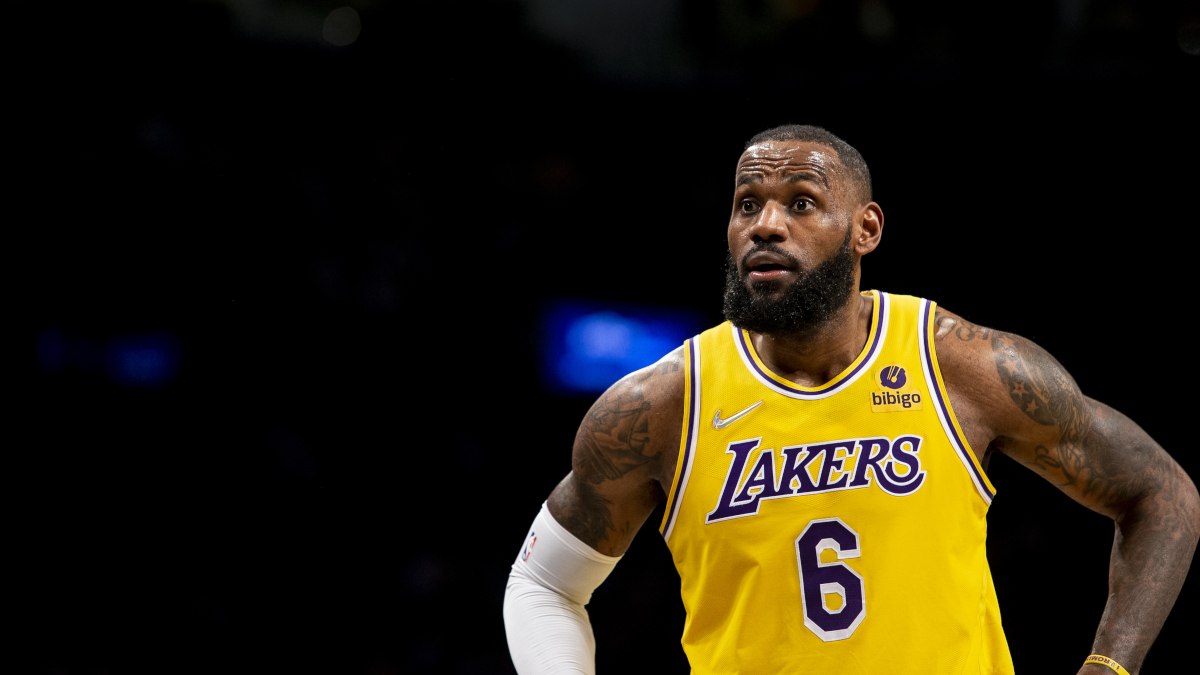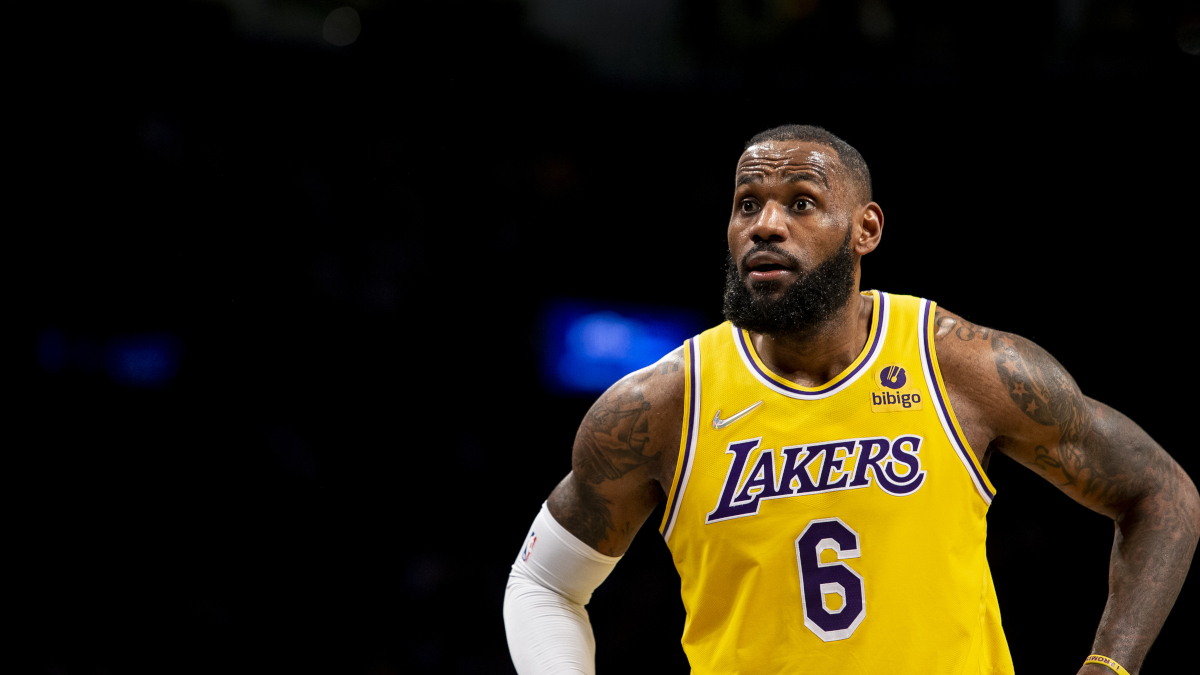 LeBron James carried the Lakers on his back for nearly two months. He averaged 30.5 points, 8.8 rebounds, 6.1 assists, 1.6 steals, and 1.3 blocks in 36.5 minutes per game in December and January. Those are impressive numbers at any age, but at 37 years old, they're unprecedented.
Despite the heroics of the four-time MVP, LA was just 12–13 in that span. The team's uninspired play in a 37-point blowout loss at Denver nearly got coach Frank Vogel shown the door. Not that much of this is his fault, mind you, but replacing one coach remains much more uncomplicated than swapping out 10 or 12 players.
The top-heavy nature of LA's cap sheet restricts what the team can do at the trade deadline. James, Westbrook, and Anthony Davis account for 75% of the cap. There are only two mid-level contracts on the books. Young guard Talen Horton-Tucker makes $9.5 million, and injured guard Kendrick Nunn's cap figure is $5 million.
From there, they have 10 minimum contracts.
The flexibility problem extends beyond potential trades. The NBA's oldest team has an average age of 30.7. So it's not a huge surprise the team is slow and struggles defensively. Injuries have hamstrung the team's efforts at building continuity.
Carmelo Anthony injured a hamstring in the loss to the Clippers and joined James on the sidelines. James, Davis, and Trevor Ariza missed significant time earlier in the season. And it's not just the old guys; Horton-Tucker, 21, didn't play the first 16 games after thumb surgery. The 26-year-old Nunn hasn't played a minute because of a bruised knee.
What options do the Lakers have?
Two things are absolutes for the Lakers. They aren't trading LeBron James, and they're not likely to move Davis. Rumors continue to swirl around Westbrook, but the options aren't attractive. The best they could hope is to bring in John Wall from the Houston Rockets. He hasn't played this season at Houston's request.
Westbrook is durable; a trait Wall doesn't share. Otherwise, in terms of skill sets, it's about a wash. LA's options are almost nil without committing to another max contract-type player. Theoretically, the Oklahoma City Thunder could take Westbrook back. But the Lakers lack the necessary draft assets to make it worth general manager Sam Presti's time and cap space.
Instead, LA will have to shop the bargain bin before March 1. Players released must be signed by that date to be eligible for the playoffs. Paul Millsap of the Brooklyn Nets is a candidate for that market, as is Goran Dragić of the Toronto Raptors. The Lakers have a full roster, so adding a free agent from the buyout market requires cutting someone else loose.
DeAndre Jordan is a candidate, as is Kent Bazemore. Neither veteran has played exceptionally well in LA.
But there's another elephant in the room more significant than mere roster adjustments.
What if LeBron James' knee problems are more significant?
Knee problems are never to be taken lightly in the NBA. After all, it's a league predicated on running and jumping on hardwood courts. A 37-year-old with more than 62,000 minutes on his odometer is another proposition.
That would describe LeBron James. The King has 1,612 games and 62,409 minutes under his belt between the regular season and playoffs.
That figure doesn't include international play, preseason games, All-Star Games, or offseason work.
A recent video showing a mass on the back of James' knee prompted much discussion. Swelling on the knee is the cause of the 18-time All-Star's recent absence, so the concern is understandable.
An extended period without James is a significant concern for the Lakers. They are 19–17 this season when he plays and just 6–11 when he doesn't. At 25–28, LA is ninth in the Western Conference. That's four games out of the sixth and final automatic playoff spot and five games ahead of the 11th-place New Orleans Pelicans.
Ultimately, any turnaround for the Lakers will come from what they already have. LA is struggling to reach .500 and is prepared to write a $43.7 million luxury tax check. With or without LeBron James, a second NBA title in three seasons seems like the longest of longshots.
Statistics courtesy of Basketball Reference. Contract information courtesy of Spotrac.