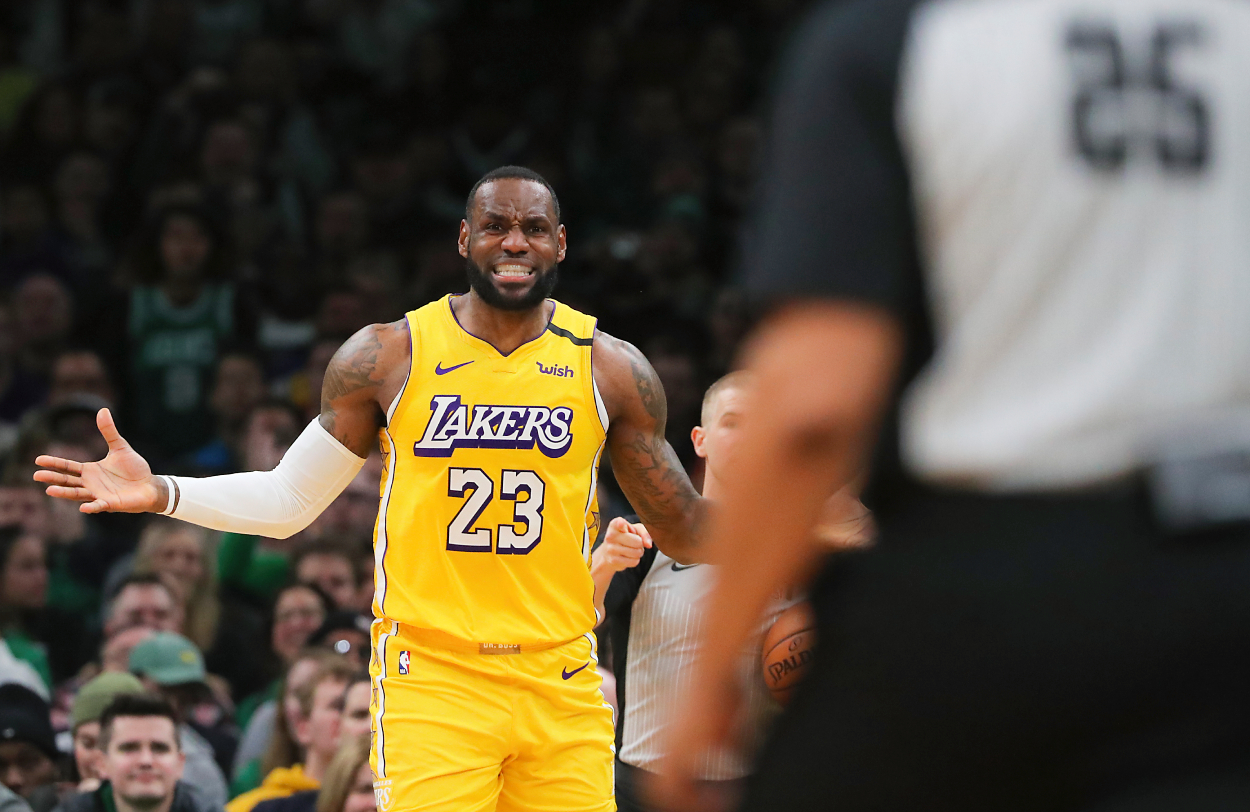 LeBron James Rightfully Called Out for Another Typical King James Move
LeBron James is still struggling with the sportsmanship thing. He continues to be one of the sorest losers in sports.
LeBron James just can't help himself anymore. He can't stand watching his Los Angeles Lakers lose, and continues to show poor sportsmanship, especially for a guy who's supposedly the face of the NBA. James was at it again during (not after) his team's 108-95 loss to the Memphis Grizzlies on Thursday and was rightfully called out for it.
LeBron James and the Lakers are off to a tough start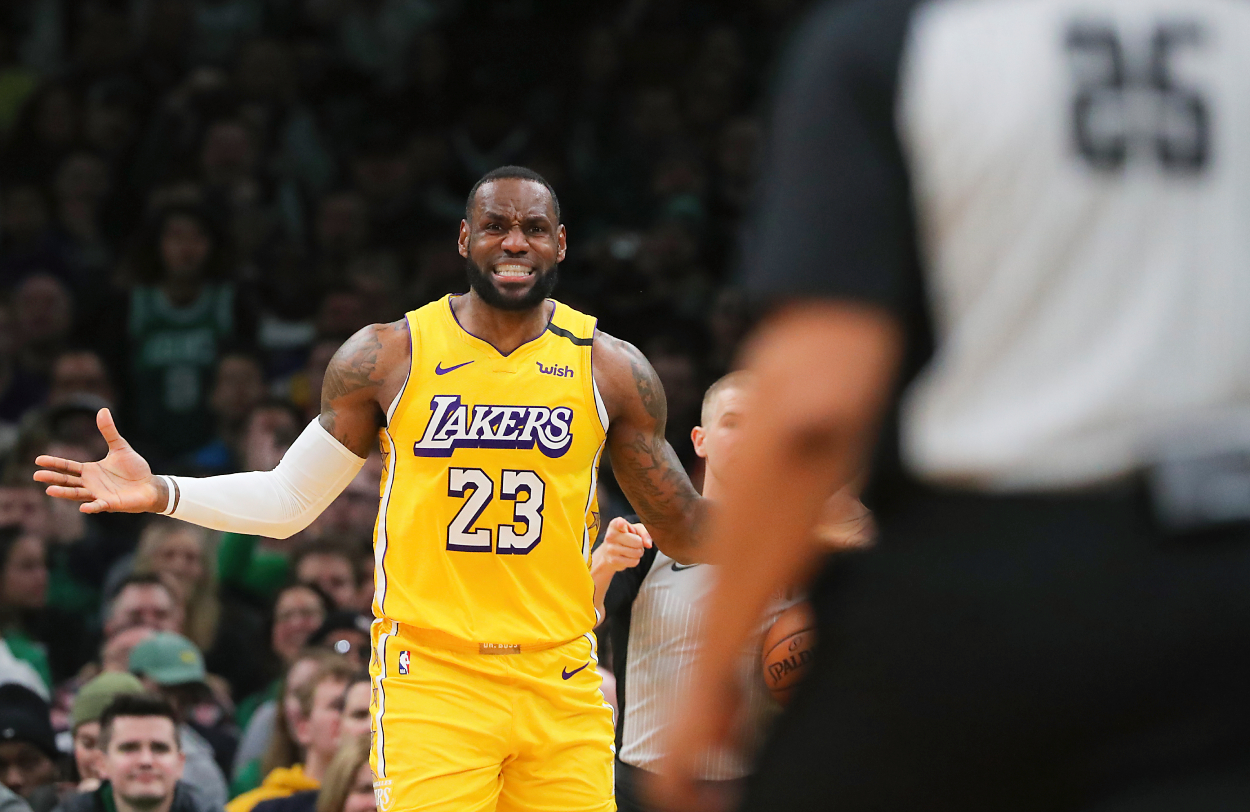 The Lakers hoped to make a splash this season with the addition of two former All-Stars in Russell Westbrook and Carmelo Anthony. So far, it hasn't gone according to plan.
The Lakers are a disappointing 14-13 and don't have a whole lot of hope, according to TNT analyst Charles Barkley.
"The Lakers will be in the play-ins," Barkley recently said on the air. "I'll bet you anything in this world they won't win six games in a row at any point this year. At any point, unless they go down to the old folks' home and play a bunch of old other guys."
Since October, the Lakers haven't been able to string together more than two wins. They've had a three-game losing streak in the middle of November but haven't won three straight since the end of October.
Frustration has set in for LeBron James, who was called out for his typical King James move
Although you might not see it on paper, there is an 'I' in LeBron James. He needs players around him to succeed, as evidenced by his recruitment tactics in years past. But when those players come together, it's all about him. Always has been, starting with his embarrassing "decision" back in 2010.
Anyone who refers to himself as "King James" has an ego. As an NBA player, it's not always bad to have an ego. You want to be the best, so you act like you're the best.
It's all in how you handle that ego. James doesn't handle his well.
To put it bluntly, James is a sore loser. Nobody likes to lose, but James acts more like "Kid James" than "King James." When things don't go well, he pouts and sometimes flat-out leaves.
As the Grizzlies were dribbling out the clock in their lopsided win over the Lakers, James did his typical head-for-the-locker-room-early walk. There was no waiting for the final whistle, there were no handshakes, and there was no class.
James was called out by the Grizzlies announcer for his actions, which have become all too common.
"LeBron James won't stay for the finish," said Grizzlies play-by-play announcer Pete Pranica. "He's walking to the locker room already."
James' sulking and lack of sportsmanship have become all too familiar
If James walked off the court and into the locker room in a fit of frustration once, it probably would be forgotten. This has become a habit for the Lakers' star, and it's not a good look. He probably doesn't care if it's a good look. He's above everyone else and can do what he wants.
It's not the first time he's bailed out on his team and failed to shake hands with opponents by walking off the court with the game still going on. He did it earlier this year. He did it during Game 3 of the NBA Finals when his Lakers faced the Miami Heat.
Remember when he lost the MVP Award to Giannis Antetokounmpo? James was a sore loser then as well. He was "pissed" he didn't get more votes and harped on it to the media, sounding like a child who didn't get his way.
"Pissed me off. That's my true answer," he said then, according to NBA.com. "It pissed me off because out of 101 votes, I got 16 first-place votes. That's what pissed me off more than anything. You know, not saying that the winner wasn't deserving of the MVP. But that pissed me off. And I finished second a lot in my career, either from a championship and now four times as an MVP."
He couldn't even get himself to mention Antetokounmpo by name. Instead, he referred to him as "the winner."
That the way he is. When things do go his way, he pouts. It may not sound like much when a guy walks off the court with a few seconds remaining, but James keeps making a habit of it. But he's "King James" and can do whatever he wants, right?