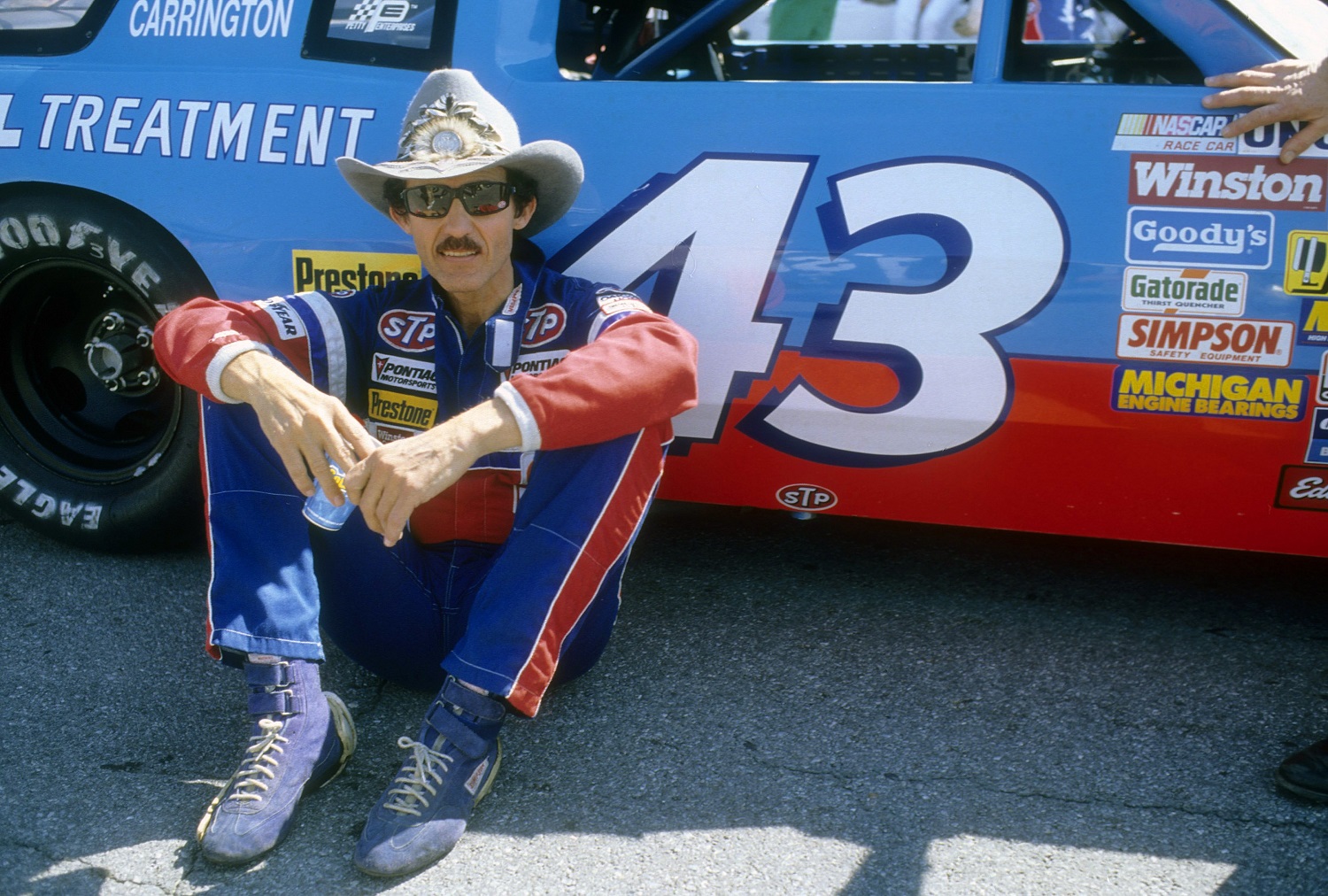 Lee Petty Taught Future Racing Legend Richard Petty a Hard Lesson in His NASCAR Cup Series Debut
Richard Petty's first NASCAR event in 1958 ended with his father bumping him into the wall and out of the race in Toronto.
Lee Petty won 54 times from 1949-64, but he became equally famous for building Petty Enterprises, one of the first great powerhouses in NASCAR history. Richard Petty was 20 years old when he fully immersed himself in the family business by competing in what evolved into the NASCAR Cup Series.
Lee subsequently handed off the family business to sons Richard and Maurice. Long before that, however, Papa Petty put Richard on the business end of a 1957 Oldsmobile. It's one of the stories in NASCAR's rich history that reminds sports fans of its close family ties and the fact that driving is what puts food on the table.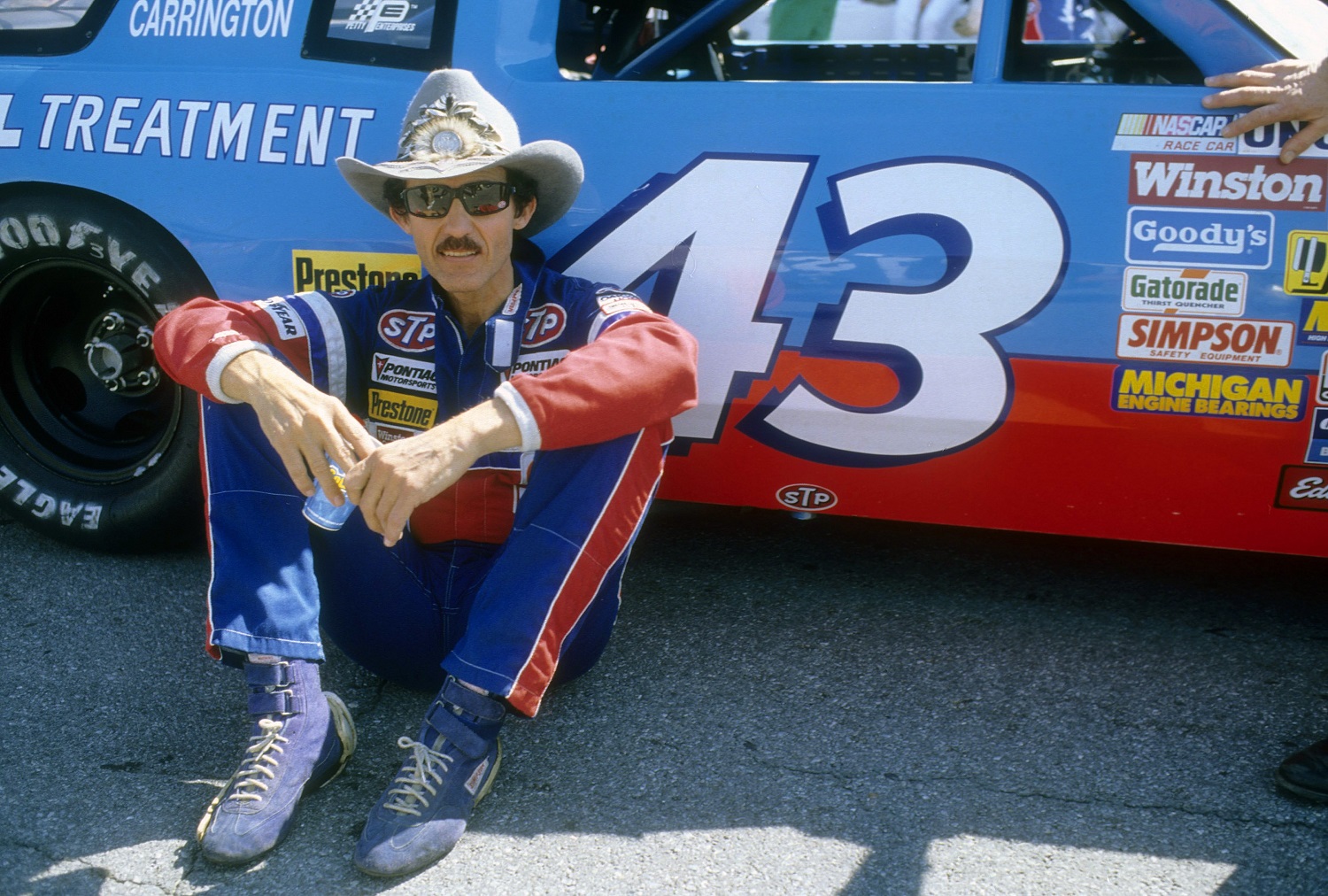 First, a bit of background:
The early NASCAR bore no resemblance to what sports fans see now. While teams still pack up and move on to the next track each week, the circuit in the 1950s and '60s consisted almost exclusively of venues, many of them small, in the South and along the East Coast. The Cup Series ran in Atlanta, Charlotte, and Birmingham back then, but it also ran in Bridgehampton, Reading, and Salisbury. The Cup Series was also international in 1958 with a race in Toronto on a one-third-mile track at the Canadian Exposition Stadium.
Lee Petty finished in the top five in the points standings for 11 straight seasons, winning the Cup championship in 1954, '58, and '59. Buck Baker started the 1958 season as the two-time defending champion, but Petty had already won four races that season. He came to Toronto on a streak of four races outside the top three, a rare dry spell.
He also came to Toronto with a son ready to make his driving debut in the 100-lap race. Richard was under no illusion that he was there to win, but he didn't expect to be cannon fodder midway through the race, either.
"Cotton Owens and my dad was racing for the lead," Petty said on The Pursuit with John Buck. "And when they come up to lap me, I got a bumper hit in the back, and I ran into the fence. It was my dad. He was busy racing, and I got in his way.
"Tore the bumper off the car and all that kind of stuff. He introduced me to hard knocks, I guess. Yeah, you see me coming, get out of my way."
Maurice Petty recalled it much the same fashion.
"There was no rivalry between Lee and Richard." He said in an interview with Peter Golenbock for the 1998 The Last Lap. "The deal with Richard was that he was learning how to drive. Hopefully, Lee would win a race and Richard would get a good finish out of it. A couple of times Lee treated Richard the same way he treated everyone else."
The bump-and-run was business as usual, even if it was family.
"Lee just knocked the crap out of Richard."

Maurice Petty
It needed to be done. Lee won the race. Though he would not win again for another eight races, the Toronto victory did help catapult him to his second series crown.
He repeated in 1959 and placed sixth in 1960. Unfortunately, his career all but ended at the 1961 Daytona 500 when Johnny Beauchamp clipped Petty bumper, sending both cars off the track. Petty suffered multiple fractures and internal injuries that left him hospitalized for four months.
Still, he raised a champion. Richard Petty went on to 200 NASCAR Cup Series race victories and seven season championships despite the harsh introduction to racing.
All stats courtesy of Racing Reference.