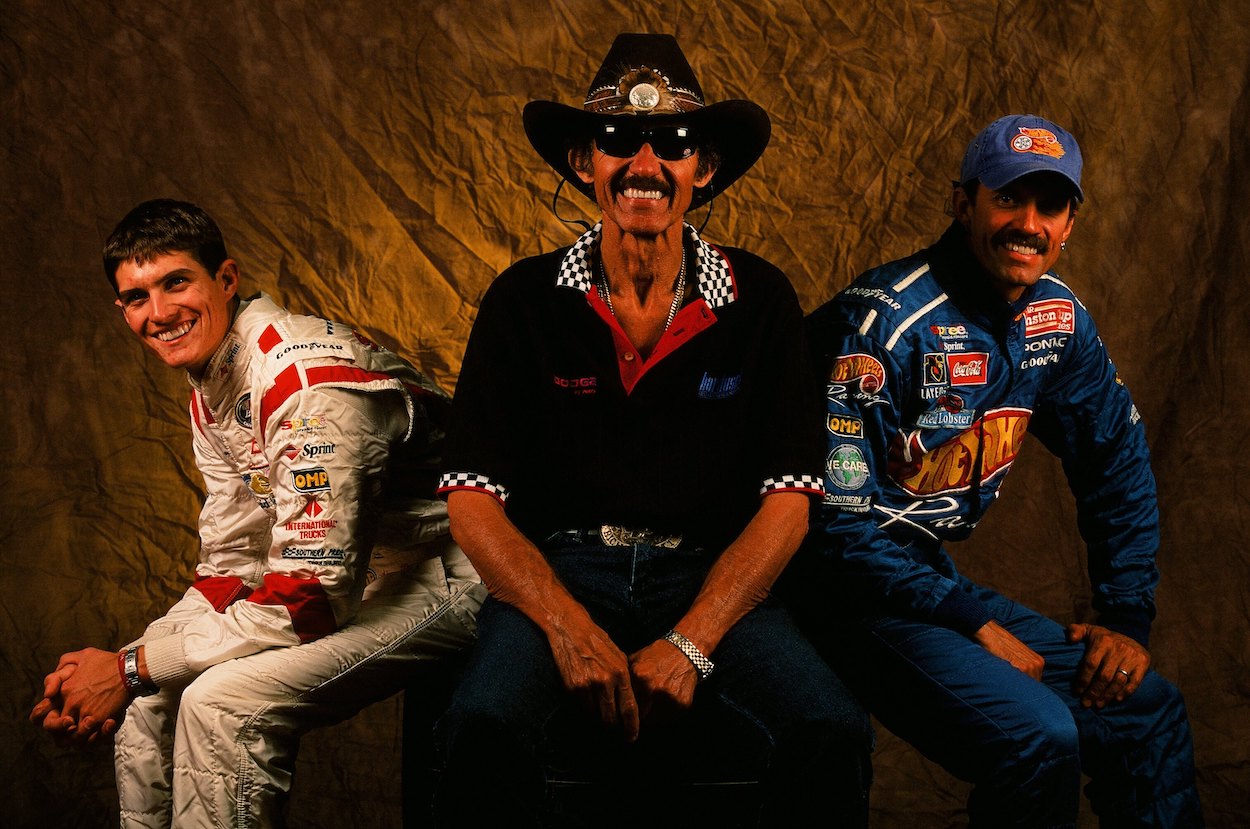 Richard Petty Candidly Reveals Painful Place He Found Himself After Tragic Death of Grandson Adam, and How a Fan's Simple Gesture Brought Him Out of the Darkness
Richard Petty revealed that he endured incredible anguish following his grandson Adam's death and how one fan brought him relief with a simple gesture.
Richard Petty is called "The King" for a reason. He was the first NASCAR driver to win seven Cup Series championships. He won a record 200 races, including the Daytona 500, a record seven times. While there's no denying the greatness he achieved on the racetrack, the sport also caused him considerable pain.
On a recent episode of The Pursuit! With John Rich on Fox Business, the 84-year-old racing legend talked about the numerous accidents and injuries he suffered, including how he twice broke his neck. He also talked about the immeasurable grief he endured when his grandson Adam tragically died during a racing accident in practice at New Hampshire in 2000. And he revealed how it was a simple gesture from a single fan that brought him out of the darkness. 
Richard Petty's grandson Adam dies in accident
Richard Petty was born to race. His father Lee won the first Daytona 500 in 1959 and also became a three-time champion. Naturally, after all of his success, Richard passed on the racing gene to his son Kyle, who had a modestly successful career of his own, winning eight times, including the 1987 Coca-Cola 600. 
Kyle's son Adam continued the family tradition when he started racing the ARCA Series in 1998 at the age of 18. The young Petty made his debut with the Xfinity Series in 1998, running several races, before landing a full-time ride in 1999. 
Tragically, his career and life ended before it fully got started. Petty was practicing for a race at New Hampshire during the 2000 season when his car's throttle stuck wide open, and he violently slammed into the outside wall, killing him instantly. He was 19.
Richard Petty details how a simple gesture by one fan lifted him out of a dark time following his grandson's death
For Richard Petty, his son Kyle, and the rest of the family, that day in New Hampshire was a horrible reminder that the sport that had given them so much was still incredibly dangerous, and could result in tragedy and unbelievable pain in an instant. 
During an episode of The Pursuit! With John Rich, Petty candidly talked about his grandson's accident and how it affected him.  
"It was a real downer," Petty said. "I went off. For a week there I didn't even come into the shop, and I just sat around and brood. A lady sent me a letter, and the letter said, 'Don't put a question mark where God's put a period.' That's it. I don't know who the lady was. I don't know anything, where she got the quote, or whatever. But to me, again, that lifted the world off of me. And I was able to then, again, go back, that's the way it's supposed to be, guys. Accept it and do the best you can for you and your family."
Kurt Busch using Adam Petty's number in 2022
While Adam's death was 20 years ago, his name and the No. 45 he used made headlines in the last month. It happened in late August when 23XI Racing announced that Kurt Busch would be driving the No. 45 car in 2022. 
The announcement was significant because no driver had used that number since 2008. Kyle Petty took it over for the remainder of the 2000 Xfinity season and switched to it with the Cup Series from 2001-08. NASCAR deferred to the Petty family when Denny Hamlin and 23XI asked to use the number.
"My first part of worrying was when NASCAR was like, 'Yeah, that number has always just kind of been put to the side. Nobody's really touched it since Kyle and Adam so you might want to have a conversation with him,'" Hamlin said NASCAR told him. "And I'm thinking, 'Uh-oh, how's this going to go?' I need to publicly thank Kyle more about his cooperation with us and really excitement for us to bring it back. I was worried because I knew he was sentimentally tied to that number. For him to allow us to come back, because ultimately he was the guy that could say no and shut it all down. Big kudos to him for allowing us."
While Richard Petty runs his own Cup Series team racing with the No. 43 car, the 2022 season will undoubtedly be special for the Petty family watching the No. 45 return to the track after all these years.   
Like Sportscasting on Facebook. Follow us on Twitter @sportscasting19.