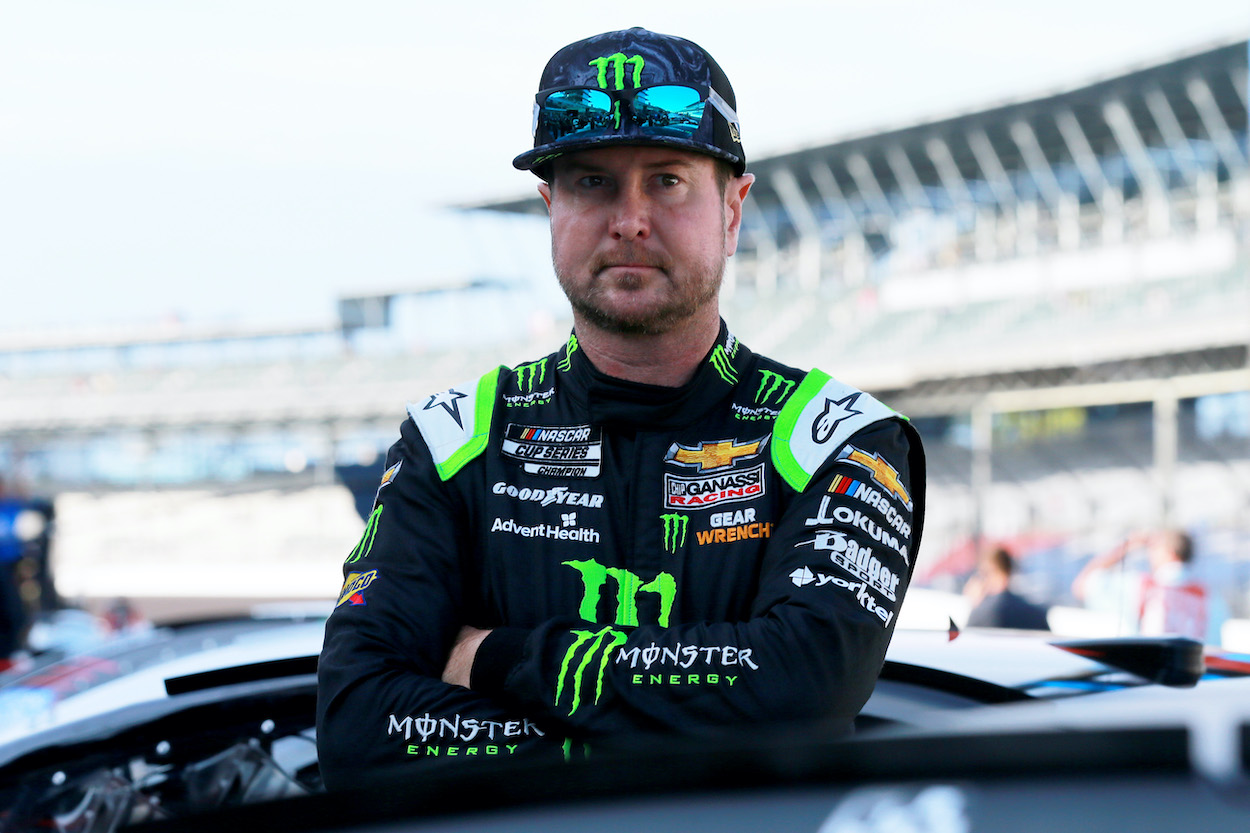 Kurt Busch Surprisingly Questioned by Jeff Gordon on Whether He'll Be Loyal to Chip Ganassi Racing for Rest of 2021 Season
Kurt Busch didn't advance past the first round of the NASCAR playoffs. He was understandably not pleased with the early exit. He's really not going to be happy when he hears that Jeff Gordon is questioning his loyalty to Chip Ganassi Racing for the rest of 2021.
Since it was officially announced in late August that Kurt Busch was moving to 23XI Racing in 2022, the 2004 Cup Series champion has undeniably struggled. He's earned just a single top-10 in four races and surprisingly got bounced from the playoffs after the first round. 
During an episode of NASCAR Race Hub, Jeff Gordon and Andy Petree talked about Busch's disappointing run in the playoffs and what the 43-year-old driver's approach might be for the rest of the season. Surprisingly, the four-time Cup Series champion questioned whether Busch would be loyal to his Chip Ganassi Racing team or if he might start working with Bubba Wallace in the upcoming races.
Kurt Busch moves to 23XI Racing and makes an early exit from the playoffs
In late August, one of the worst-kept secrets in NASCAR became official when 23XI Racing announced that Kurt Busch would be joining the team and become the second driver with Bubba Wallace in 2022. 
"I cannot begin to express the gratitude for this opportunity," Busch said in a statement. "Racing to win is what I live for. Helping to continue developing a new team, alongside Michael Jordan, Denny Hamlin, and Toyota, is exactly what I want to be part of. Winning is important to 23XI, it's important to Monster Energy, and it's important to me. That is our goal." 
Interestingly, in the four races since that announcement, Busch's performance has been disappointing. He finished 12th at Daytona in the regular-season finale and followed it up with a solid sixth-place finish in the opening round of the playoffs at Darlington. 
But he crashed early at Richmond and finished 37th, which put pressure on him to perform well at Bristol, where he's been notoriously good in the past, winning six times. The No. 1 car struggled from the start at The World's Fastest Half-Mile, finished 19th, and was eliminated from the playoffs. 
Jeff Gordon questions Kurt Busch's loyalty to Chip Ganassi Racing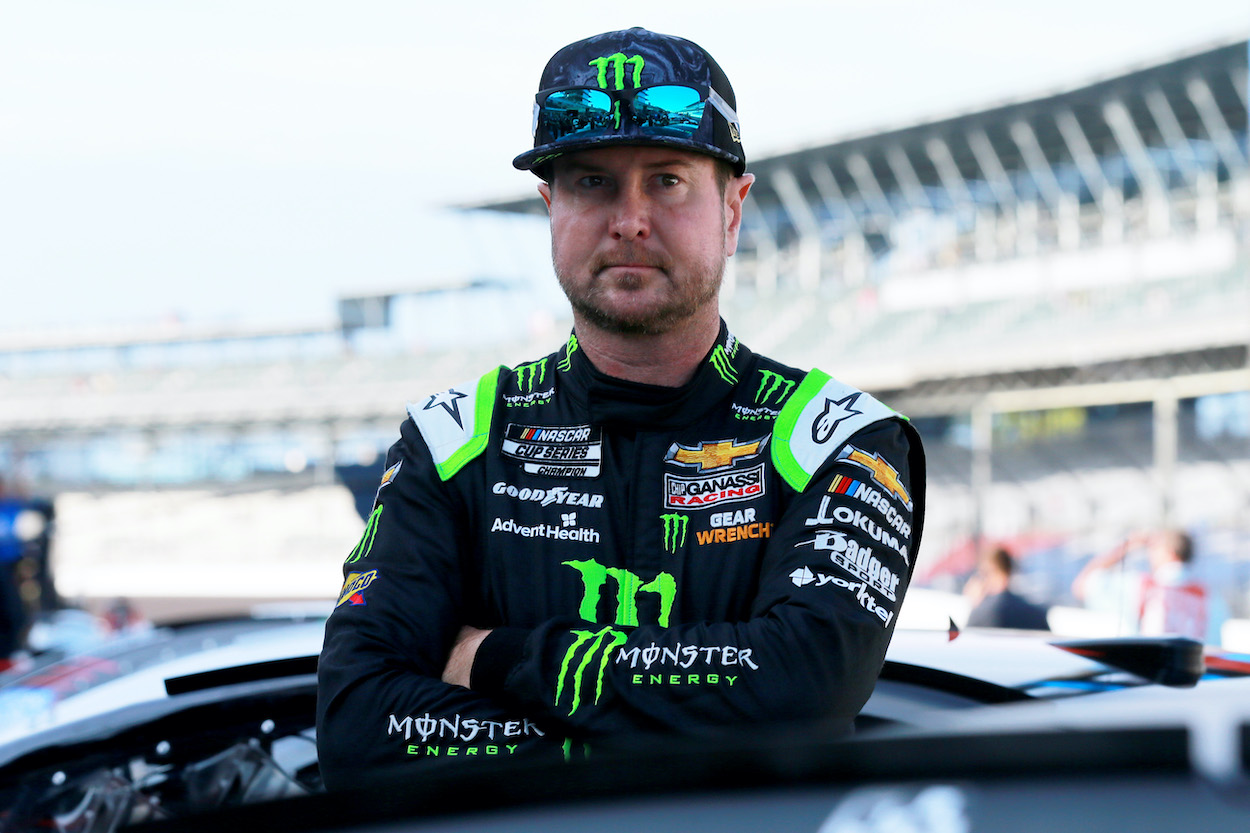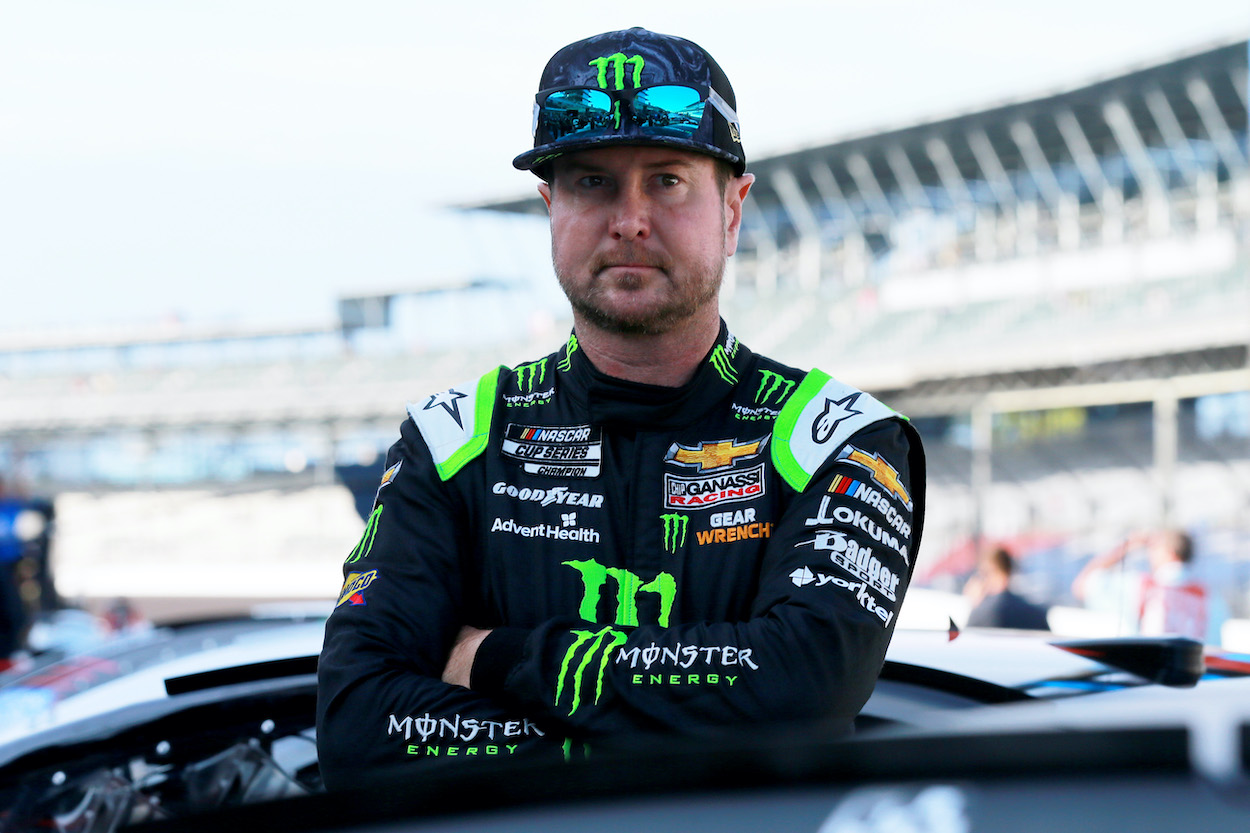 During a recent episode of NASCAR Race Hub, the panel discussed the round of 16 and the different drivers eliminated from the playoffs. Host Shannon Spake asked about Kurt Busch's approach and whether he would start building for the future or live in the moment. Guest host Jeff Gordon offered a surprising response.
"He's got to be disappointed with what happened in this first round because I think that he had the capabilities of going pretty deep into the playoffs. Especially Bristol. Great track for him. Great track for CGR in the past. They just did not step up, did not perform, and he just had a really rough night," Gordon said. "So now you move forward. We got Talladega coming up in two weeks. We all know how you want to work with your manufacturer. He's moving on to a Toyota team, 23XI. Is he going to help out Bubba? Is he going to help out the Toyotas? I don't know. We're going to have to wait and see kind of where his loyalty lies. You can't help but start thinking forward of preparing for the next season."
Andy Petree, who serves as vice president of competition at Richard Childress Racing, said he thinks Busch is too professional for that type of thinking.
"You've got to wonder, like you said, is he really going to support us or not? Can we count on him?" Petree echoed Gordon. "I'll tell you, Kurt Busch is a real pro. He's really done the job. Been a great teammate with all the Chevys in the past. I expect him to do that to the end of his commitment there. I don't expect him to go there and maybe shove a Toyota to the win." 
Drivers have a history together on the track
While Jeff Gordon's comments about Busch certainly raised a few eyebrows, it shouldn't come as a total surprise. The two drivers have a history together dating back to the 2010 race at Martinsville. That's when Gordon bumped Busch, who then retaliated and spun him. After the race, an upset Busch addressed what happened. 
"Yeah, he shoved me in there and I shoved him back in Turn 4," Busch said. "Didn't mean to get into him that hard, but over the years with Gordon here wrecking the 97 (Busch's old car) and wrecking the 2 car (with Rusty Wallace), whether you're a current Kurt fan or an ex-Rusty fan, he's wrecked the 2 car a lot here." 
Gordon admitted he wasn't surprised by the response at the time.
"I probably made the move a little late (and) I got into him," Gordon said. "It wasn't much, but I gave him enough of a reason from past history (to retaliate). Or whatever thoughts he has, it sparked it. At that point, he was determined to wreck me."
Kurt Busch may not get to race against Gordon anymore, but he just might use the words from the vice chairman of Hendrick Motorsports as motivation and prove him wrong. Or, he just might find himself in position to move one of the HMS cars still contending in the playoffs out of the way. If that's the case, he'll have to get in line behind Kevin Harvick.
Like Sportscasting on Facebook. Follow us on Twitter @sportscasting19.