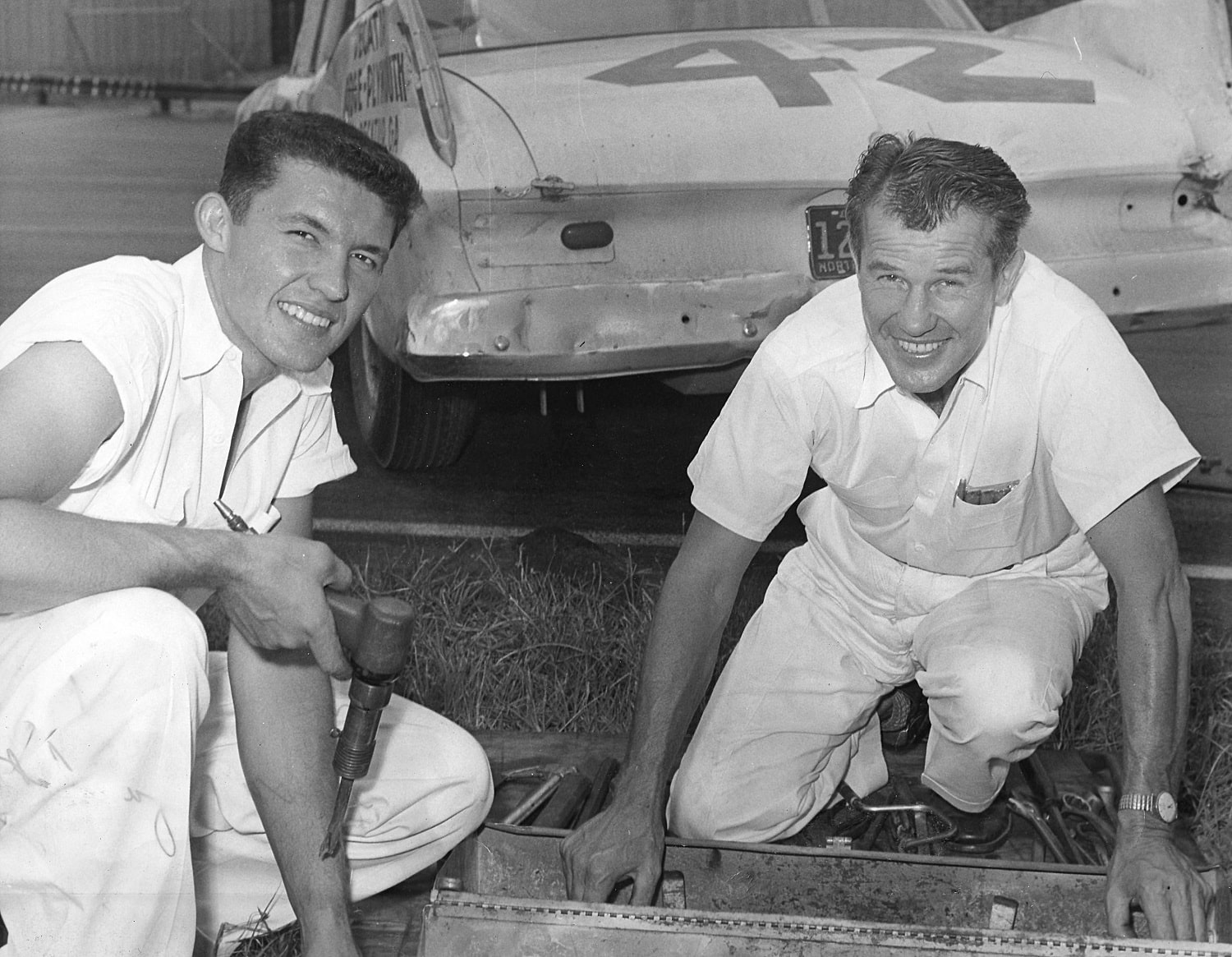 Lee Petty Taught Richard Petty a Life Lesson and Made an Extra $200 by Beating His Son After a Race Ended
Lee Petty successfully protested Richard Petty's 1959 victory in Atlanta and pocketed some extra money because of it.
For every parent who is too quick to indulge his or her child, there is a lesson to be learned from how Lee Petty treated Richard Petty, who would become the winningest driver in NASCAR Cup Series history.
Petty was teaching Richard Petty a valuable life lesson one night in Atlanta. The fact that it was also earning him an extra $200 didn't hurt either.
Lee Petty finished second to Richard Petty and challenged the results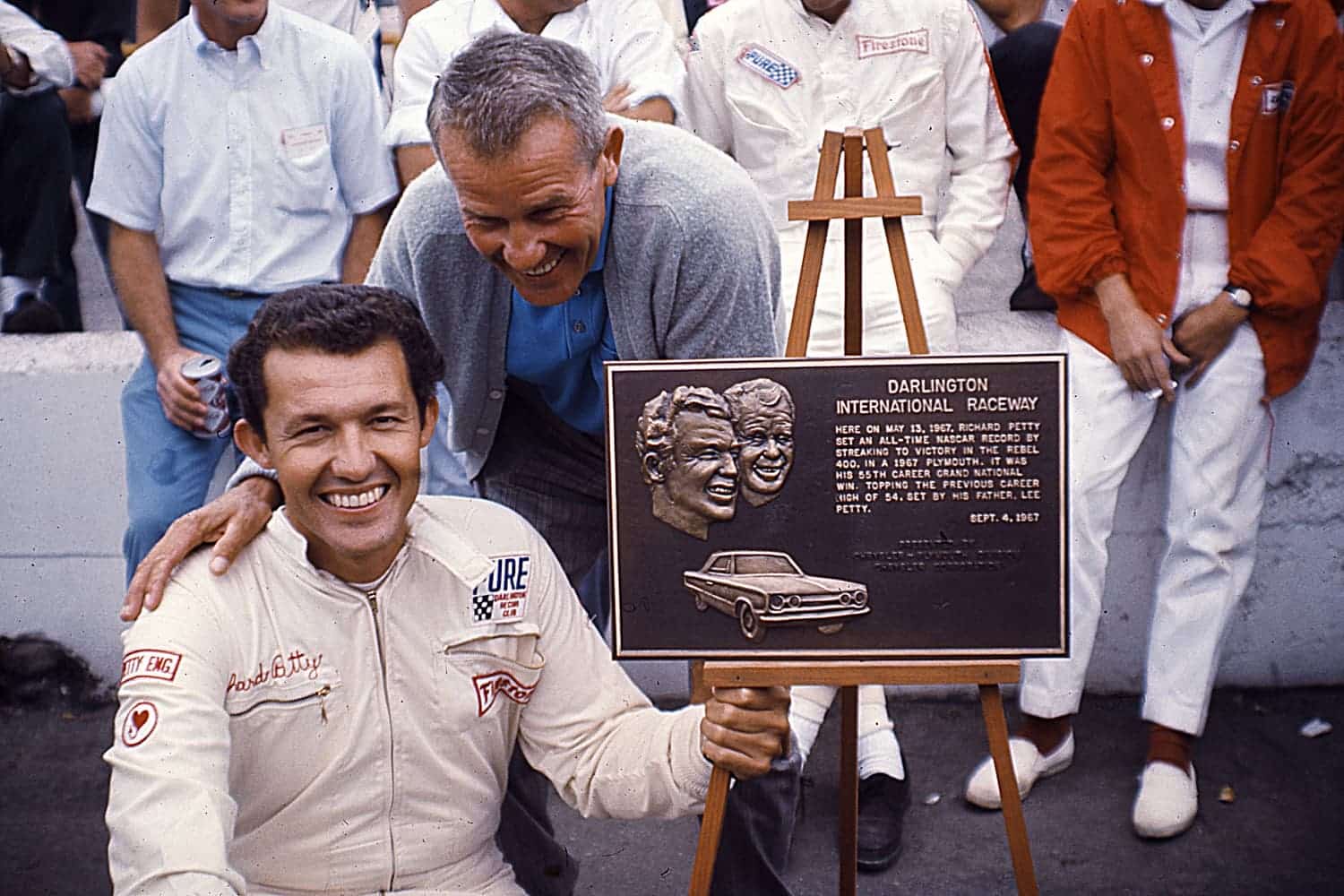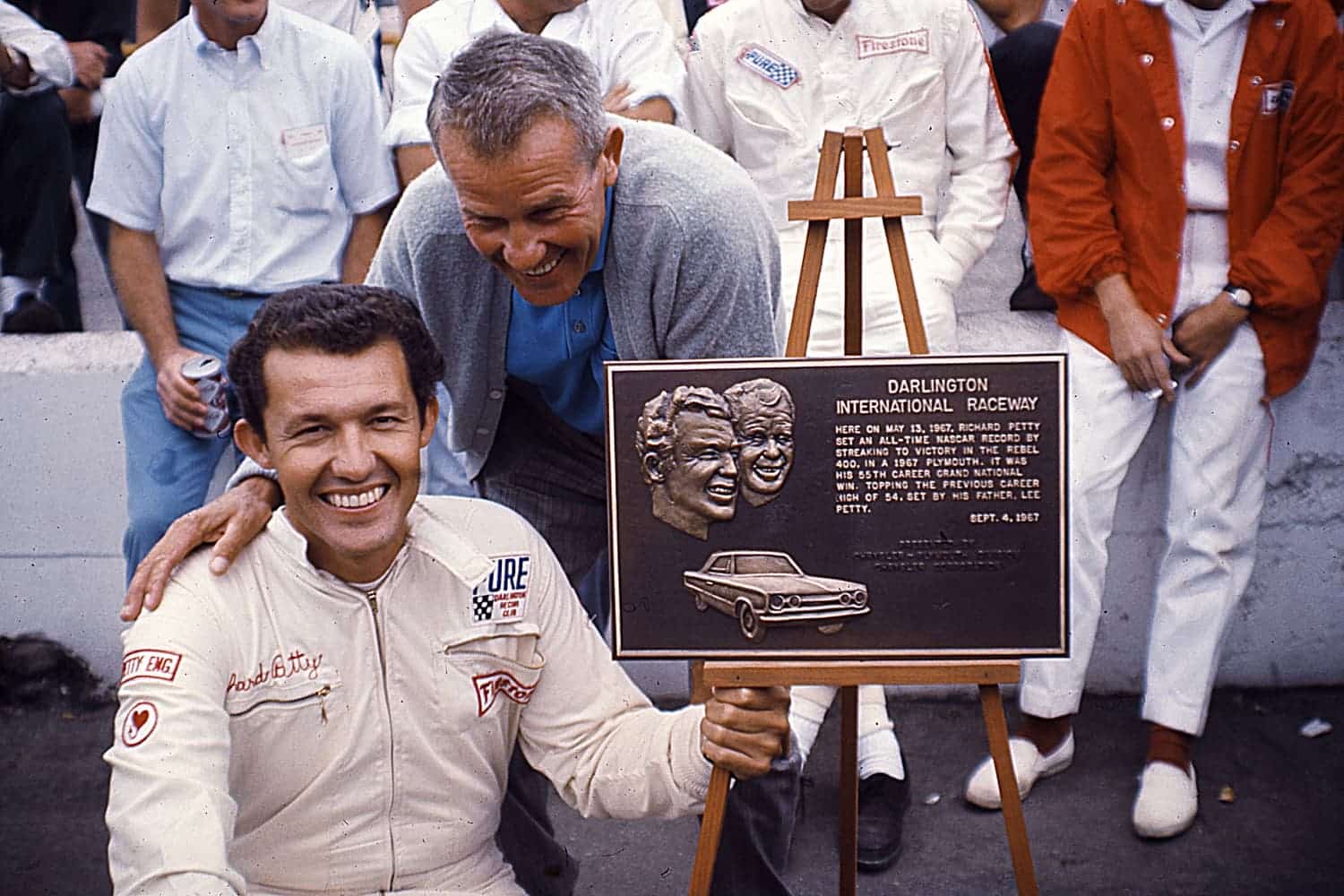 By the time Richard Petty began racing in NASCAR in 1958, his father was one of the sport's major stars. Lee Petty has already won the first of his three Cup Series championships and scored 30 of his 54 race victories.
But Richard started racing his '57 Oldsmobile midway through 1958 and was keen on challenging Lee. His nine starts that year bore no fruit, but Richard scored three straight top-10 finishes early the next season and came back six weeks later to earn his first victory – or so he thought.
The Cup Series race at Lakewood Speedway in Atlanta started with a field of 40 drivers on June 14, 1959, but 19 didn't make it to the end of the 150-mile event on the mile-long dirt track.
The Pettys, Buck Baker, and Curtis Turner were the only drivers to finish on the lead lap, and Richard took the checkered flag, which was going to earn him $2,000. However, Lee immediately went to the race organizers and told them they had erred and that he was the actual winner.
Even his own mother sided against Richard Petty
NASCAR in 1959 differed from what we expect today in terms of technology to track race data. Scoring was done by hand, and it wasn't even a sure thing that there would be a camera positioned correctly to sort out a photo finish.
In fact, Lee Petty went through just such an episode in the inaugural Daytona 500 four months earlier. Initially, Johnny Beauchamp was declared the winner in a photo finish. However, NASCAR executives spent three days examining still photos and movie footage before reversing themselves and crowning Petty as the champion.
The issue in Atlanta was different, however. Richard Petty clearly crossed the line ahead of his father, but Lee was adamant that he'd passed his son twice during a pit stop. Lee's wife, Elizabeth, was keeping a running scorecard and arrived at the same conclusion.
After reviewing more information, the race officials concurred and revised the order of finish. Lee scored his fifth win of the year, and Richard dropped to second.
"He's my boy and I'd love to see him win a race, but when he wins one, I want him to earn it," Lee Petty told the Atlanta Constitution that night. "This wouldn't be the right way for him to get his first victory."
Lee Petty bagged an extra $200 for the win
Regardless of the order of finish, Lee Petty and Richard Petty were going to leave Lakewood Speedway that night in 1959 with the top two checks. However, there's a possibility that Lee had something in mind other than teaching his son a life lesson when he protested the results.
That's because NASCAR was offering two bonuses that night: $250 if the winner was driving a convertible and $200 more if the car was a 1959 model. Both Pettys were competing in convertibles, but only Lee's Plymouth was a 1959 model.
Whatever the case, Richard's setback was only temporary. After seven straight DNF's in the aftermath of Atlanta, he closed out 1959 with five finishes in the top seven in his last six races. Five races into the following season, he raced at Southern States Fairgrounds in Charlotte and captured the first of his 200 wins. Six years after that, he finally officially won in Atlanta (at Atlanta International Speedway) by capturing the Dixie 400 and the $13,525 prize that came with it.
Got a question or observation about racing? Sportscasting's John Moriello does a mailbag column each Friday. Write to him at [email protected].