Legendary Notre Dame Coach Knute Rockne's Dominant Career Was Cut Short by His Tragic Death
Whether you love them or hate them, the Notre Dame Fighting Irish are a major player in the world of college football. The program owes a great deal of that status to the success of Knute Rockne, who coached the team for over a decade in the early 1900s. His career, however, came to a tragic and premature end.
During his time in South Bend, Rockne changed the game of football and became a national celebrity; that star status ended up placing the coach in the wrong place at the wrong time, leading to his untimely death in a plane crash.
Knute Rockne's rise to prominence
As any football fan can tell you, Knute Rockne made a name for himself in South Bend, Indiana. His life, however, began on a completely different continent.
Rockne was born in Norway before moving to Chicago, Illinois with his parents. As documented by his ESPN Classic biography, the future coach never graduated from high school; he landed a job as a postal clerk and, after several years of work, enrolled at Notre Dame.
In South Bend, Rockne joined the football team, finding a home at fullback and end. Despite his relatively small stature—Rockne weighed in at 5-foot-8-inches and 160 pounds—he proved to be adept at catching the Fighting Irish's innovative forward passes.
After graduation, Rockne dabbled in professional football, but coaching proved to be a more natural fit. He joined the Fighting Irish's staff as an assistant in 1914; when Jess Harper resigned in 1918, he took over as head coach.
Becoming a legend as the Notre Dame head coach
While it's not always exactly fair, football coaches are judged on their win-loss record. By that metric, it's impossible to argue with Knute Rockne's success.
During his time on the sidelines, Rockne coached 122 games over 13 years; the Fighting Irish won 105 of them thanks, in large part, to an open offense utilizing the forward pass. They went undefeated on five separate occasions, won three national titles, and claimed victory in the 1924 Rose Bowl.
While Rockne's teams did more than enough to grab the headlines, the coach also did his part to help make Notre Dame a dominant force in the college football landscape. "Rockne's electric personality and the stylish play of his teams captured public imagination during the 'Golden Age' of sports in the Roaring Twenties," the College Football Hall of Fame explains.
The coach also "helped bring into play home-and-away colors for jerseys, numbers on uniforms, loud speakers in stadiums and game programs, a large factor in the game's spreading popularity," according to Jim Lefebrve's book, Coach For A Nation, as excerpted by NBC Sports.
The tragic death of Knute Rockne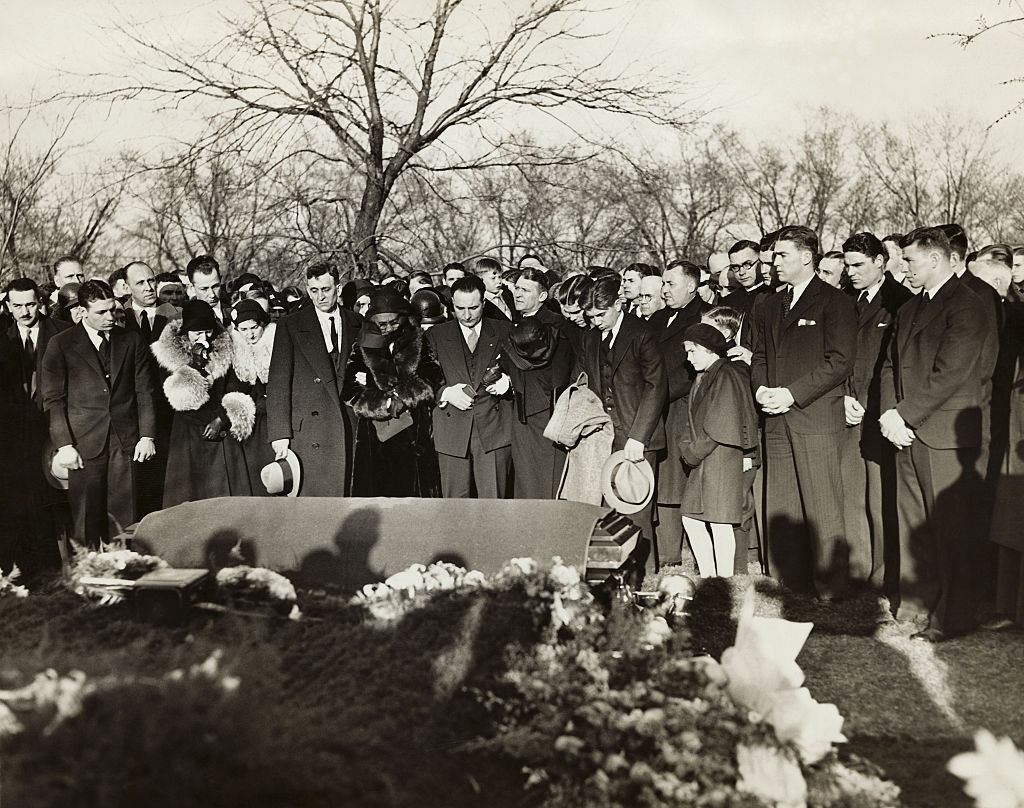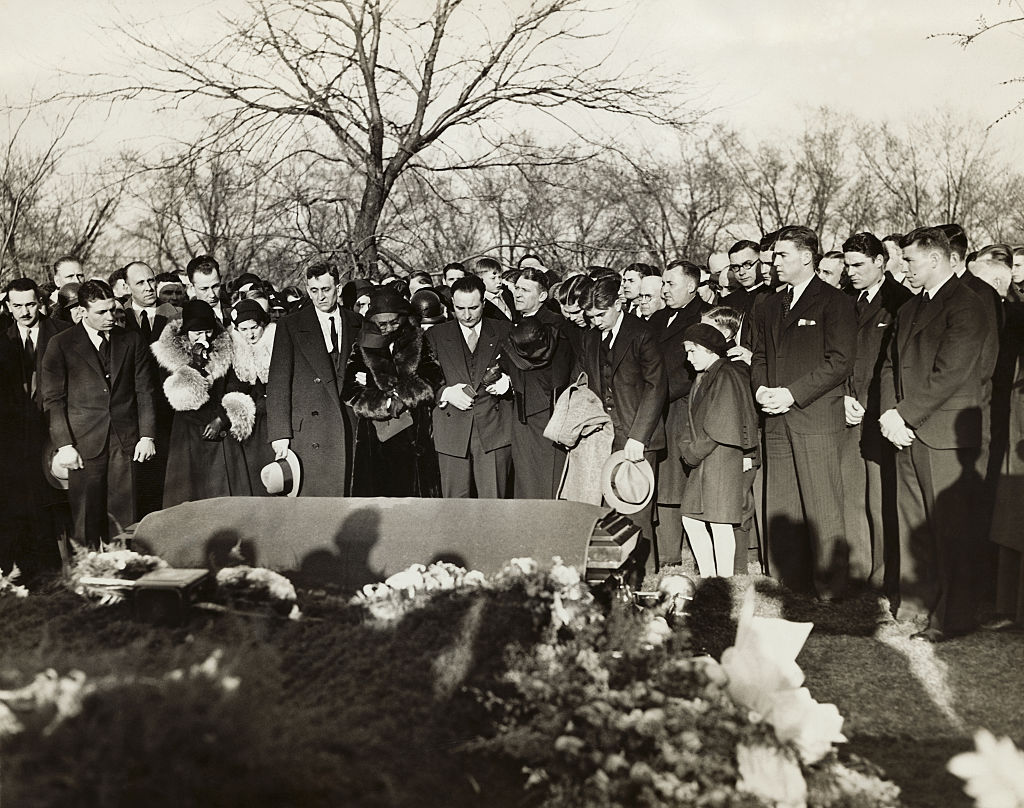 During his time at Notre Dame, Knute Rockne became a national celebrity. That star status, however, would put the coach in the wrong place at the wrong time.
In March 1931, Rockne was headed to California to join the Hollywood production of The Spirit of Notre Dame, a drama built around the Fighting Irish football program. After visiting his sons in Missouri, the coach boarded a flight west from Kansas City. He would never arrive in California.
That fateful flight crashed into a field near Bazaar, Kansas; all eight people on board, including Rockne, died. The nation, which had been enthralled by Notre Dame's exploits on the gridiron, came together to mourn the coach.
As Ivan Maisel explained for ESPN, the coach's funeral was broadcast on nationwide radio, making it a truly communal experience. In that moment, everyone, from the President of the United States and the King of Norway to college football fans around the country, mourned the Notre Dame legend.
"Few men of recent years, whatever their past or whatever their station," Bill Cunningham, a Boston Globe columnist "known for casting a skeptical eye," observed, according to Maisel, "have received a more beautiful and memorable tribute of a nation's admiration, affection and sudden very definite sorrow than did this man who was neither statesman, warrior, public servant nor prelate—who was only a football coach."
Stats courtesy of Sports-Reference