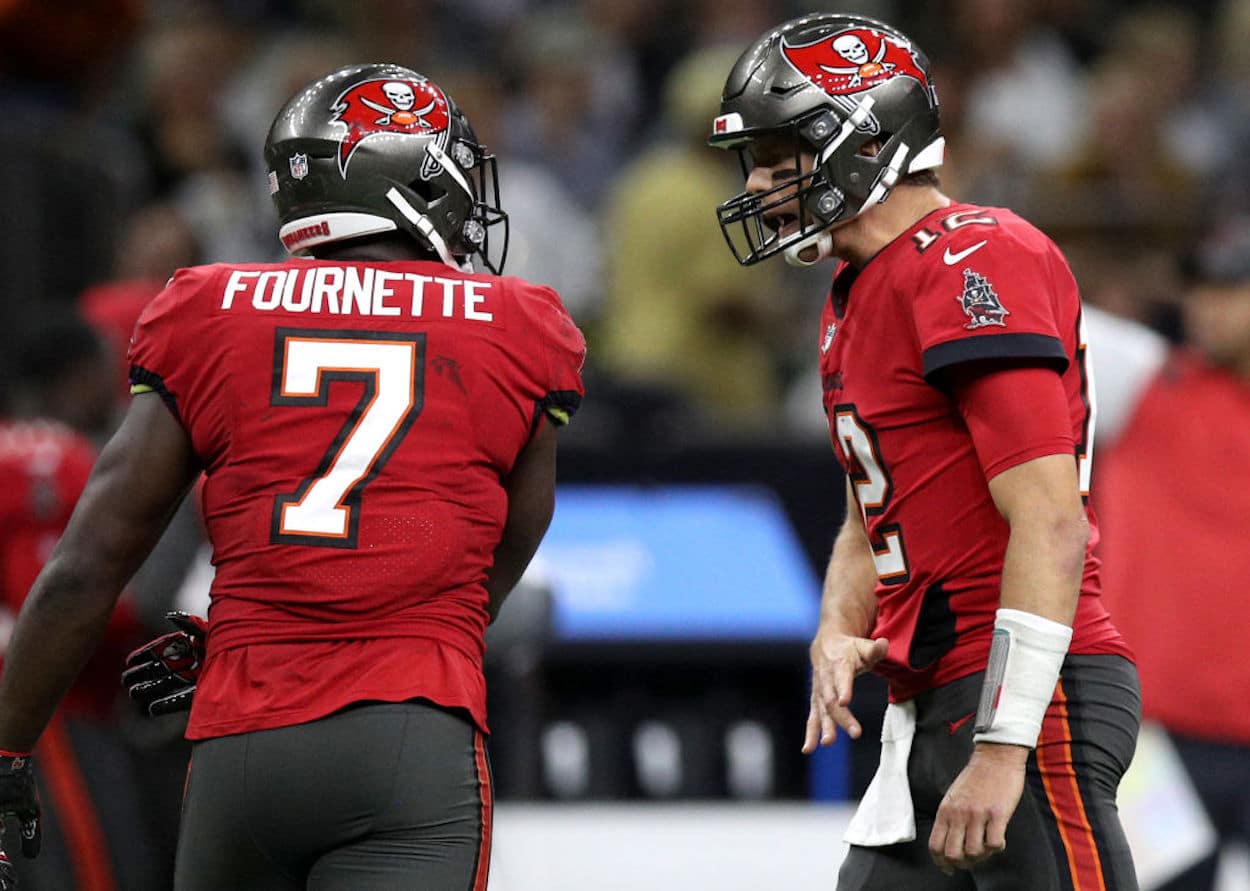 Leonard Fournette Details What Tom Brady is 'All About,' and It's Not Just Winning
If you've ever wanted to get a better idea of who Tom Brady really is, Leonard Fournette has you covered.
Depending on your rooting interests, you'll have a specific perception of Tom Brady. If you're a New England Patriots fan or, more recently, a Tampa Bay Buccaneers fan, then you probably think pretty highly of the quarterback. If you've spent years rooting for the Buffalo Bills, New York Jets, or Miami Dolphins, it's safe to assume you can't stand the sight of TB12.
But what is the legendary signal-caller really like?
At the Collision conference in Toronto, Sportscasting sat down with Leonard Fournette, who has spent the past two seasons playing alongside Brady, to find out. While winning is obviously important to the legendary signal-caller, it's not the only thing that drives him forward.
Leonard Fournette shares his take on the real Tom Brady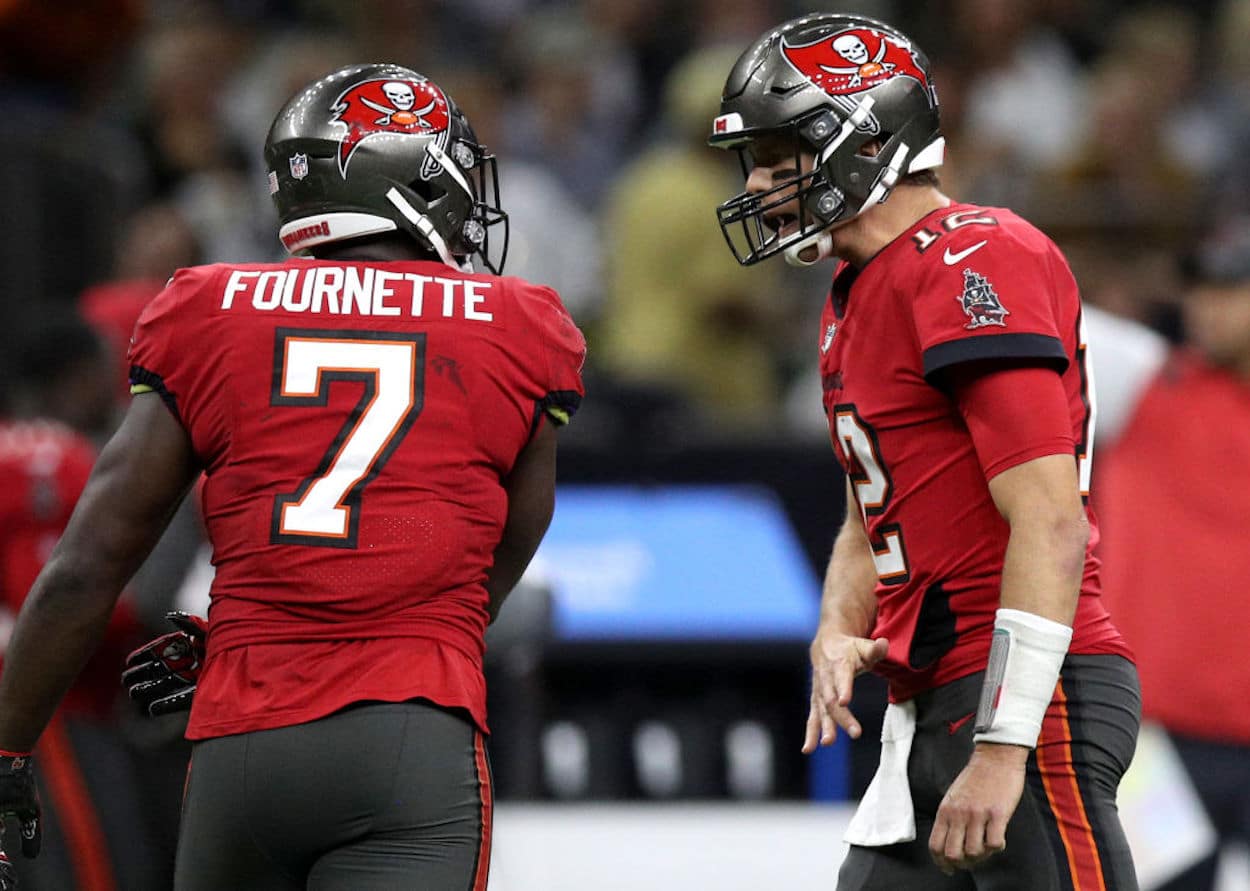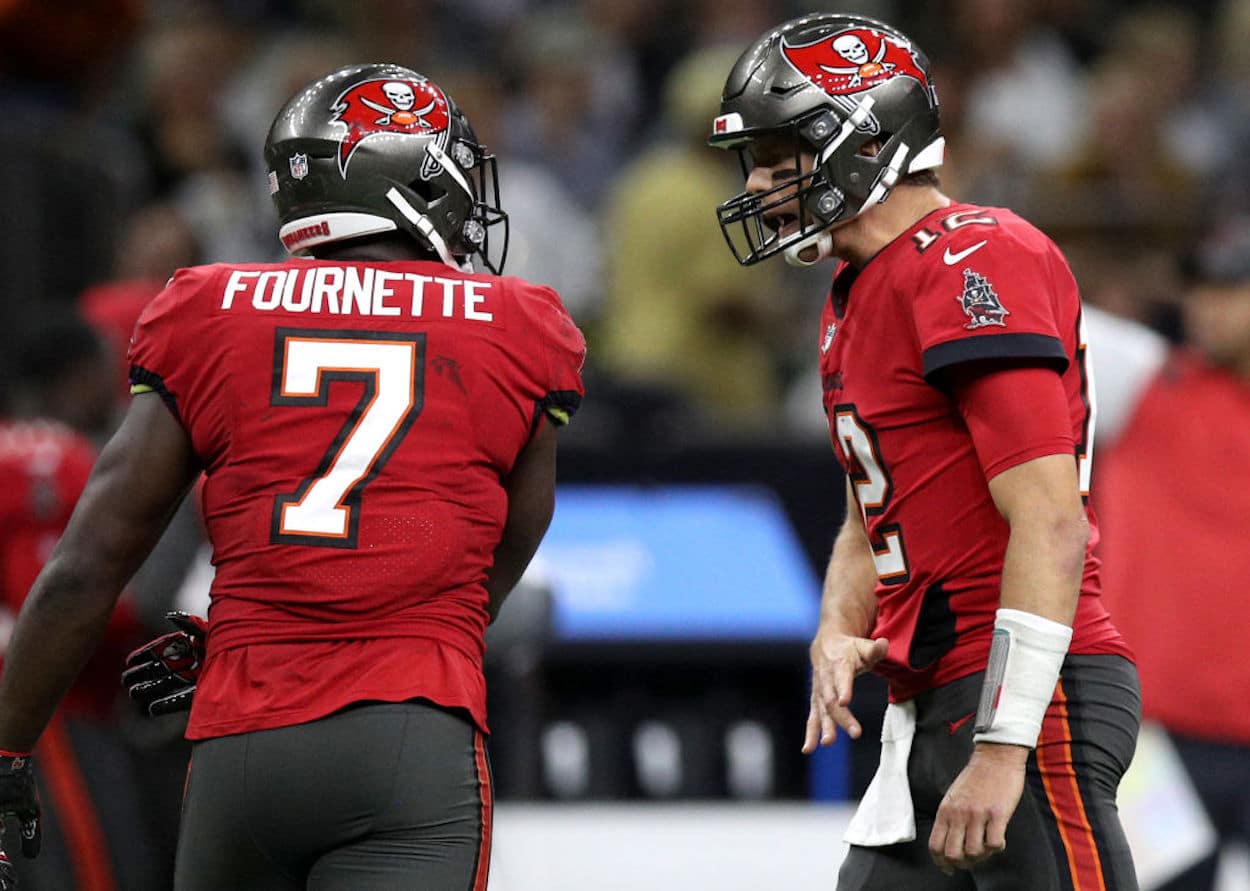 Based on what we see from afar, it's easy to view Tom Brady as somewhat of a football-playing robot.
The quarterback has dedicated his life to the game and, beyond small nuggets like his interesting diet, is really only known through his work on the gridiron. While that's not the entire story — every person, including pro athletes, is a complex being — it doesn't sound too far from reality.
"It's family [and] football, man. That's him," Leonard Fournette said of the quarterback. "He's all about winning, he's all about his guys, he's all about getting better. He's all about preparation. You know, in case anyone throws something different at us, we always have a counterattack for it. That's why I love him. Being around a guy like that, who not just cares for you as a football player but as a human being, his brothers, his fellow brothers, his teammates, you know, that's what you appreciate in guys like that."
While some of that may sound like it's verging on cliche, we have heard similar anecdotes before.
LeSean McCoy, for example, called Brady "the best teammate, competitor, and leader" he had ever seen and noted that the quarterback always walks the walk. In a February 2022 Sports Illustrated story, Charlie Weiss recalled a young TB12 recognizing an exotic blitz and calling an audible they had only practiced once. The quarterback himself has also gone on the record about how establishing trust and caring about people is at the heart of his leadership.
No matter how you feel about him, Tom Brady is clearly doing something right. Guys like Leonard Fournette, who have been in the trenches with him, will tell you all about it.
Like Sportscasting on Facebook. Follow us on Twitter @sportscasting19 and subscribe to our YouTube channel.