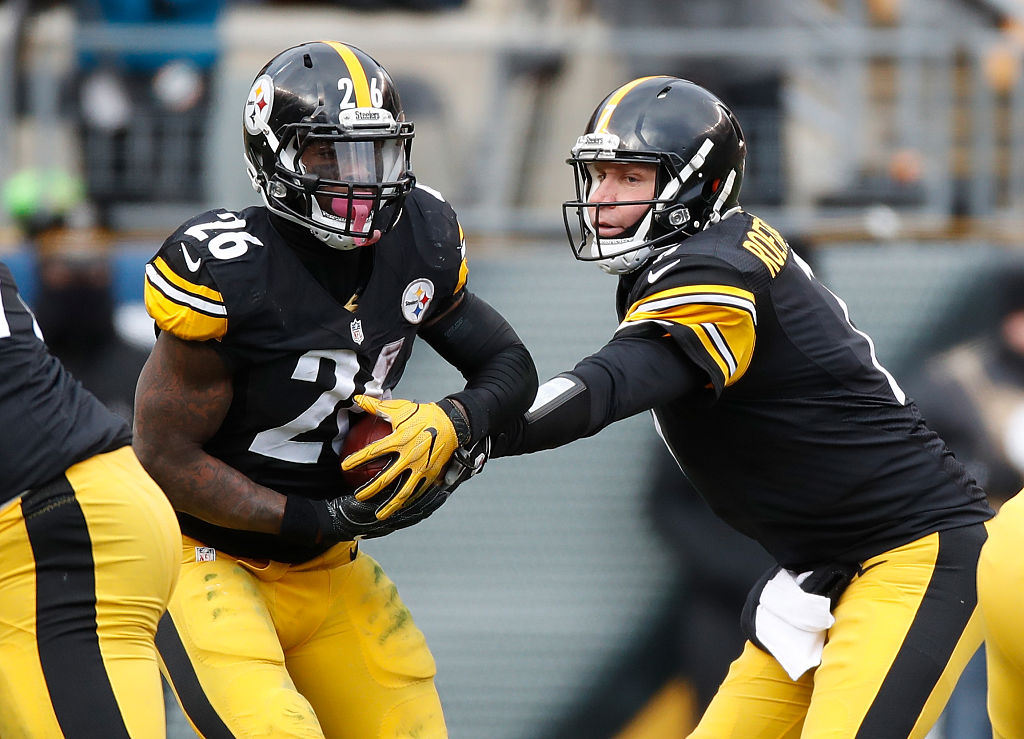 Here's What Le'Veon Bell Said About Ben Roethlisberger on His Way Out of Pittsburgh
Le'Veon Bell is one of the best players in the NFL, but he didn't hold back with his comments about Ben Roethlisberger when he left Pittsburgh.
When Le'Veon Bell decided to hold out and not play for the Steelers this past NFL season, many around the league knew that his relationship with the team would never be the same.

When healthy, Bell is one of the best players in the NFL. The running back garnered MVP talk in previous seasons, and he was the workhorse in the Steelers offense since being drafted in the second round of the 2013 NFL Draft.
Here's a look at what Bell said about Roethlisberger, and what we should expect him to accomplish with the Jets this season.

Why Le'Veon Bell left Pittsburgh
Bell did not play a single snap for the Steelers during the 2018 season, and he entered the new league year as an unrestricted free agent. Bell is young (only 25 years old) and talented, but he has plenty of detractors around the league. He has more than 1,500 regular season touches, and that wear and tear can impact his future earnings going forward.

After signing with the Jets, Bell had a lot of things to say about former teammate Ben Roethlisberger. The QB has come under fire because of the comments made by former Steeler players including superstar receiver Antonio Brown, who was dealt to Oakland earlier this offseason.

Comments about Big Ben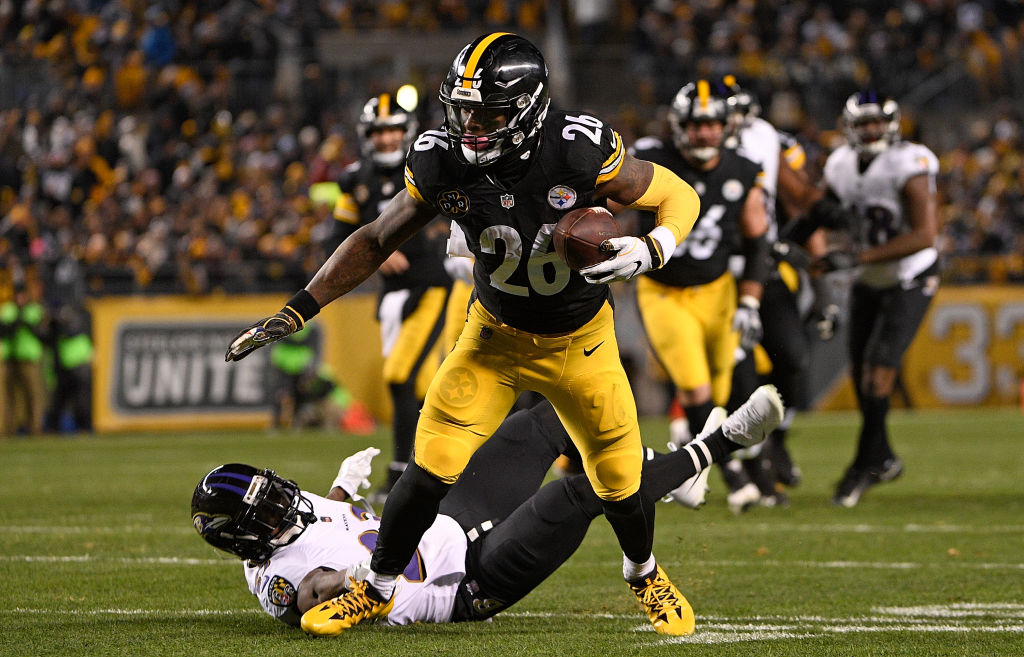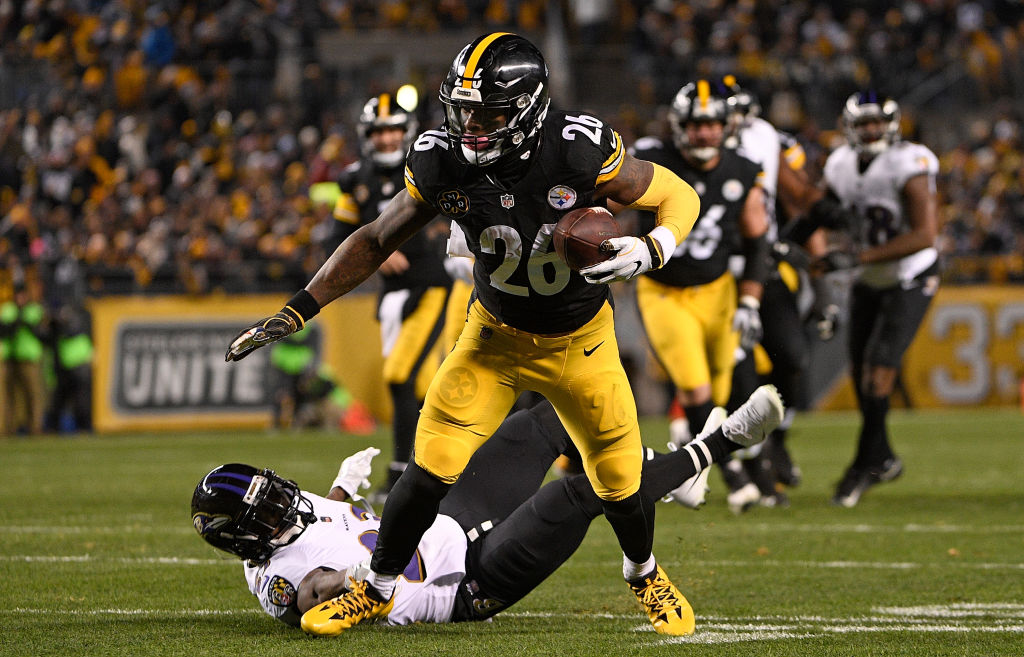 Le'Veon Bell didn't hold back when discussing Ben Roethlisberger on his way out of Pittsburgh:

"Ben wants to win — but Ben wants to win his way, and that's tough to play with. Ben won a Super Bowl, but he won when he was younger," Bell said, according to an ESPN report. "Now he's at this stage where he tries to control everything, and [the team] let him get there. So if I'm mad at a player and I'm not throwing him the ball — if I'm not throwing AB the ball and I'm giving JuJu [Smith-Schuster] all the shine or Jesse [James] or Vance [McDonald] or whoever it is, and you know consciously you're making your other receiver mad, but you don't care — it's hard to win that way."

These comments are damning, and Big Ben's interactions with teammates will be heavily scrutinized all season long. The two-time Super Bowl winner should be highly respected within the organization, but multiple former teammates have called him out in recent weeks. The Steelers have gotten rid of two offensive superstars, and those decisions could come back to haunt them if they get off to a slow start in 2019.

What he should accomplish with the Jets this season
There's no denying Bell's skillset on the gridiron. He averaged over 4.3 yards per carry with 35 rushing touchdowns in a Steelers uniform, and he was also a threat in the passing game with more than 300 catches in his career.

At the start of free agency, there weren't many suitors for Bell's services, not because he isn't a talented player, simply because he has had multiple suspensions and his holdout rubbed some franchises the wrong way.

He signed a four-year deal with New York worth $52.5 million. The deal included $35 million in guaranteed money, which is something Bell said was a top priority over the last two seasons.

On paper, the deal doesn't look great because Pittsburgh offered him a five-year $70 million contract before the start of the 2018 season, but the guaranteed money wasn't there.

The Jets now have a dynamic running back that can also help in the passing game, led by young quarterback Sam Darnold. Head coach Adam Gase is a bright offense of mind, and he should streamline the offense around Bell's strengths.

Le'Veon Bell vs. Ben Roethlisberger this season
The Steelers and Jets face each other this season, and that should be a very intriguing matchup. Pittsburgh will have a lot of new faces on offense at running back and wide receiver, while the Jets could be fighting for a playoff spot thanks to the addition of Le'Veon Bell.

Pittsburgh should be a contender for the division title this year, but it will still be interesting to see how these two teams look when they go head to head.