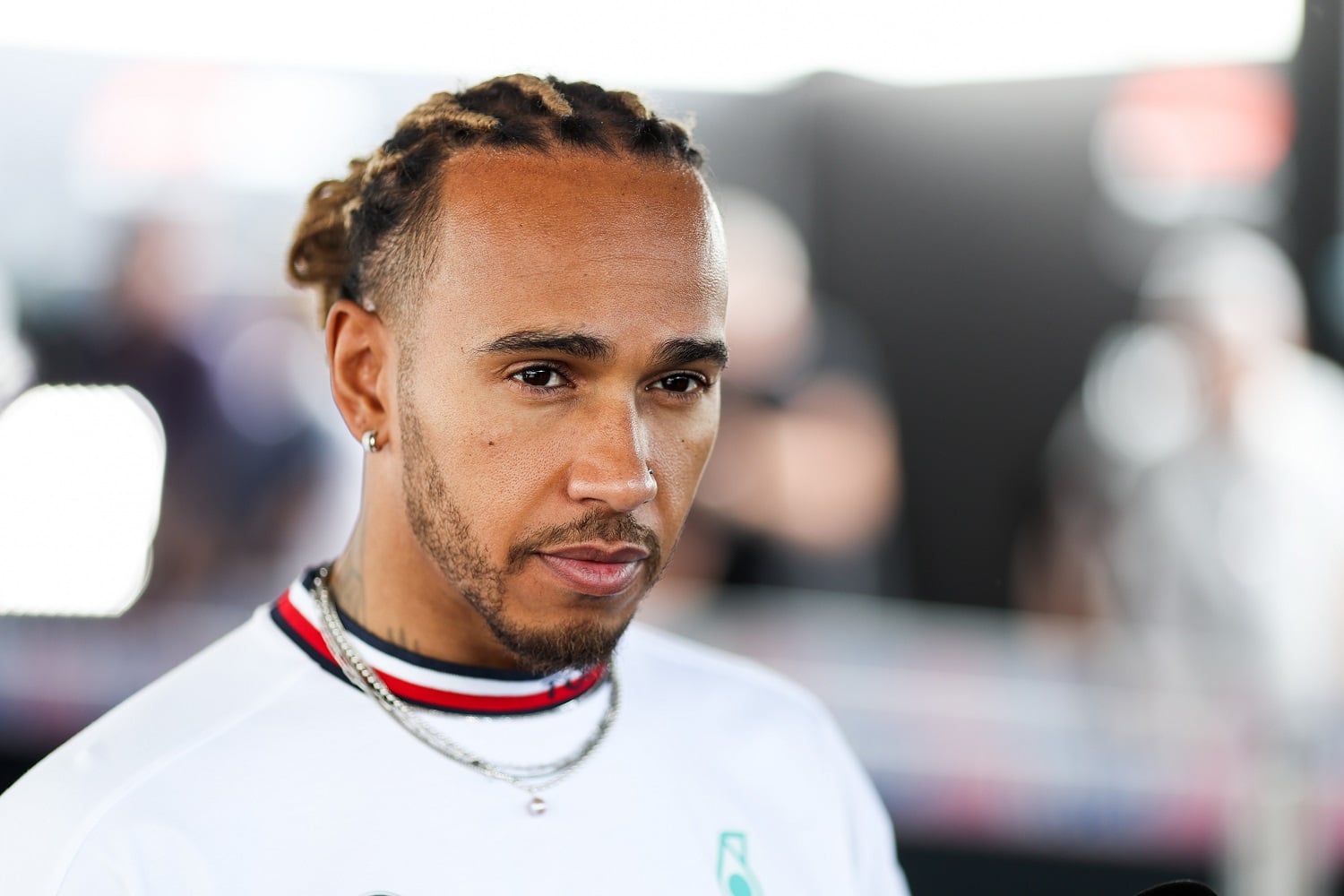 Lewis Hamilton Has Never Sounded as Discouraged as He Does at the Canadian Grand Prix
Lewis Hamilton's W13 Mercedes has been a problem throughout the Formula 1 season.
The good news for Lewis Hamilton is that he put his vast Formula 1 experience to use Saturday and qualified for the Canadian Grand Prix in the fourth spot. The bad news has been pretty much the entire F1 season.
Hamilton's results grew progressively worse through three rounds of practice in Montreal. Even if he pulls off his second podium finish of the season on Sunday, the seven-time series champion has never sounded more discouraged.
If Mercedes officials are not already doing so, they need to put a plan in place to deal with a Hamilton retirement announcement at the end of the season. The most successful driver of the century is reaching his breaking point.
First, the good news: Lewis Hamilton qualified fourth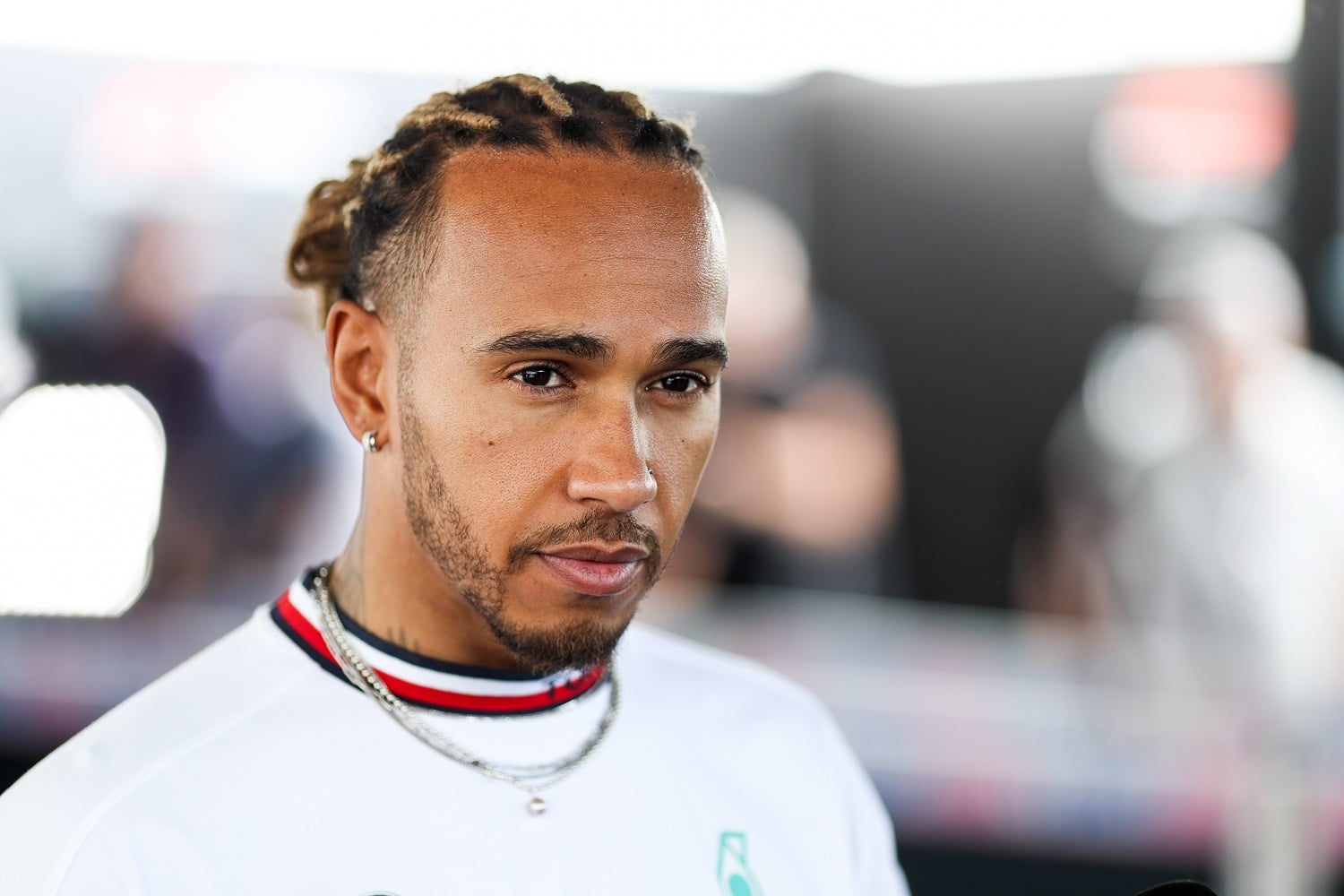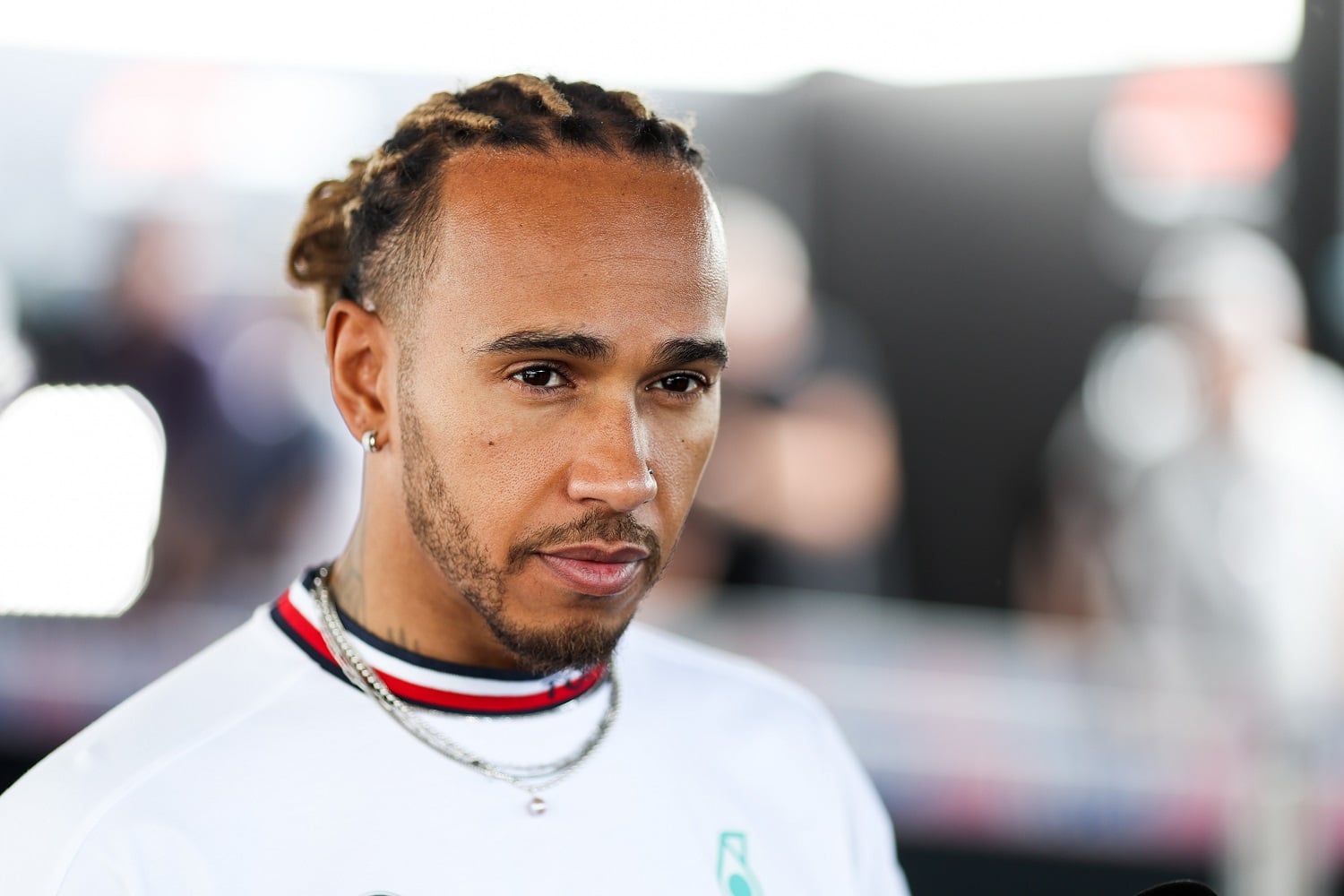 Max Verstappen of Red Bull Racing will start Sunday's Canadian Grand Prix from the pole after laying down a lap of 1:21.299 during qualifying on Circuit Gilles Villeneuve, more than half a second better than Alpine Renault's Fernando Alonso.
Ferrari's Carlos Sainz qualified third, and Mercedes' Lewis Hamilton filled out the second row. Haas drivers Kevin Magnussen and Mick Schumacher had a superb day while qualifying fifth and sixth, respectively.
Hamilton is heading for his 297th Formula 1 start, a body of work that has included plenty of experience on wet tracks, which was the case Saturday. After starting fifth at Bahrain and Melbourne, the fourth place in the qualifying in Montreal is his best showing of 2022.
It's an opportunity to start making inroads on moving up from sixth place in season points. Hamilton came to Montreal with 62 points, 21 behind Sainz in fifth place.
Lewis Hamilton's season has been a disappointment
After four straight World Drivers' Championships and seven overall, Lewis Hamilton relinquished the title to Max Verstappen in a nail-biting battle last season. If Formula 1 officials were hoping for a replay to attract even more fan interest, they're getting disappointment instead.
After a slow start, Verstappen has taken command of the points race. Meanwhile, Hamilton has struggled massively as Mercedes engineers have not kept pace with Red Bull Racing and Ferrari.
In addition to a figurative rough ride, 2022 has been a literal rough ride for Hamilton. His Mercedes has experienced "porpoising" all season. No race car traveling at high speeds can ever deliver a completely smooth ride, but Hamilton's body gets battered even by the small bumps. It's especially bad on street courses like the one at Monaco.
He finished last weekend's Azerbaijan Grand Prix with such back pain that climbing out of his car was difficult. Mercedes briefly considered the possibility that Hamilton wouldn't be fit to drive in Montreal.
"I'll be honest, it looks terrible and feels 100 times worse," Hamilton said. "Definitely some recovery and hard work with the team to do before Montreal to overcome this hurdle."
Qualifying left him bitterly disappointed
Lewis Hamilton's frustration exists on multiple levels. He's not going to avenge the bitter setback against Max Verstappen from last season. He's a distant second on his team to Mercedes newcomer George Russell. And all the fiddling done with the new car since the end of last season has not made it substantially better.
In Friday's first practice in Montreal, Hamilton, 37, matched the round's seventh-fastest time. Later that day, he slipped to 13th. The team had fitted the W13 with a new floor, the latest desperate move to deal with the porpoising issue.
"This car is now undriveable," he told the Mercedes team over his radio.
Later, he vented to the media.
"The car is so bad. Nothing we do to this car generally seems to work. We are trying different setups. Me and George went with much different set-ups in this P2 just to see if one way works and one way doesn't.

"I'll wait to hear how it felt for him, but for me it was a disaster. It's like the car is getting worse, it's getting more and more unhappy the more we do to it."

Lewis Hamilton
The situation didn't improve in Saturday's final practice, though results could be written off as a case of everyone being cautious on a wet track. When it counted, Hamilton finished fourth in qualifying.
That could have had as much to do with Hamilton's expertise in driving on wet tracks as it did with improvements to the car. The actual test comes Sunday in the Canadian Grand Prix.
Like Sportscasting on Facebook. Follow us on Twitter @sportscasting19 and subscribe to our YouTube channel.