LIV Golf Gets Thrown Out of the Nightclub in Yet Another Legal Loss
The LIV Golf Invitational Series hasn't had much success on the golf course so far, and it's fared even worse in the courtroom.
After losing its battle against the PGA Tour to allow LIV Golf players to compete in the 2022 FedEx Cup Playoffs and failing to convince the Official World Golf Ranking to offer them points, the Saudi-backed golf league suffered another legal blow this week when it was thrown out of a popular Miami nightclub. Not literally, of course, but LIV nightclub in Miami Beach just blocked LIV Golf's attempt to register its trademark.
The losses keep on piling up for Greg Norman and Co.
LIV Golf suffers another legal loss, this time at the hands of a Miami nightclub
In an effort to gain more legitimacy, the LIV Golf Invitational Series recently filed an application to trademark "LIV." That was a fine idea, except the controversial golf league failed to realize there's a popular Miami Beach nightclub with the same name.
LIV nightclub, which was opened in 2008 by entrepreneur David Grutman, is a pillar of the Miami party scene, and it hosts popular artists and entertainers nearly every weekend. Grutman apparently got wind of the LIV Golf trademark attempt, so he sprung into action.
This week, LIV nightclub filed a court action to oppose LIV Golf's attempt to register its trademark, per Golf Monthly. In the Notice of Opposition, the nightclub states that the trademarks are "visually, phonetically and aurally similar and the goods/services share similarities."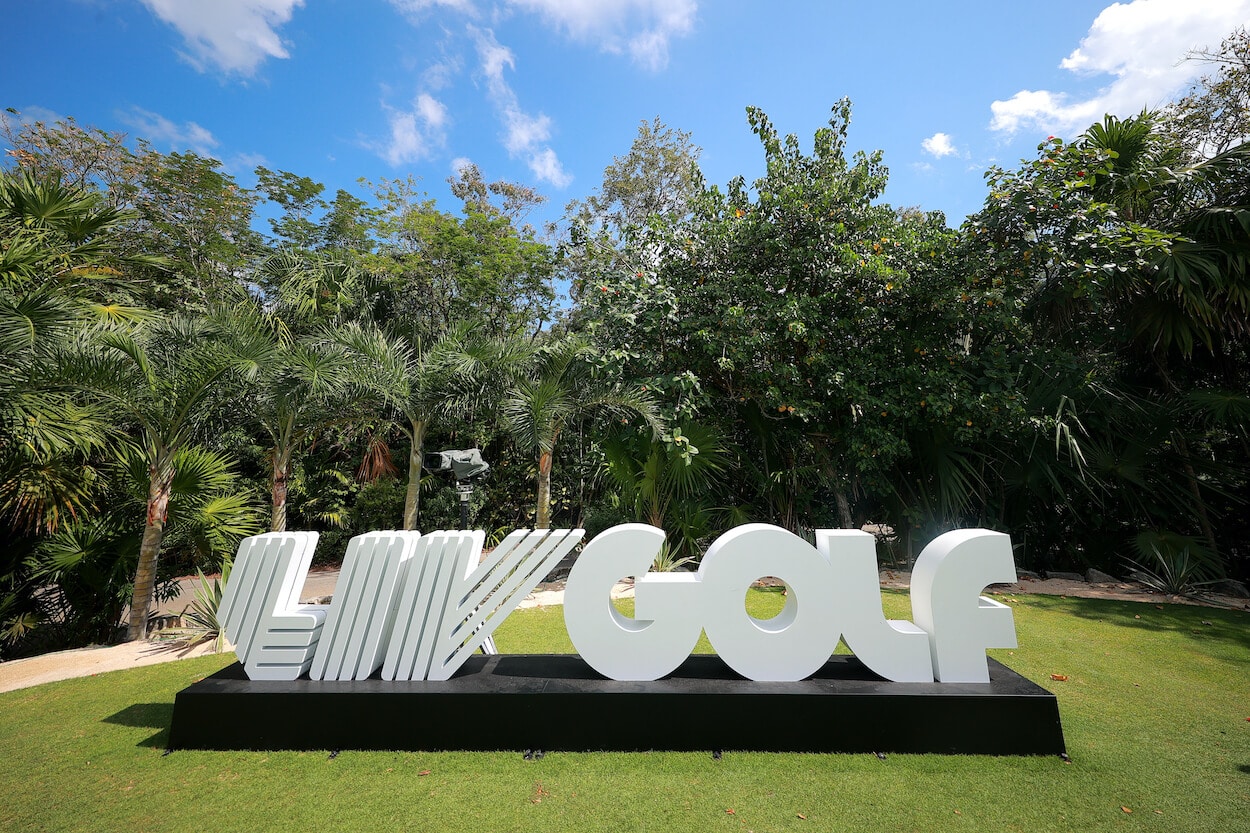 Essentially, LIV nightclub is claiming that consumers would believe all LIV Golf trademarks are affiliated with or endorsed by the nightclub itself. And they have a point.
The LIV Golf name comes from the roman numeral for 54, which signifies the 54 holes played during LIV events and the score you would shoot if you birdied all 18 holes on a par-72 course. The golf league even has a bonus in place if any player is able to shoot that near-impossible score.
As for LIV nightclub, the name also has ties to the roman numeral. The Fontainebleau Hotel, which hosts the nightclub, was built in 1954, and it also carries the nickname, Miami's Studio 54.
It's hard to see LIV Golf winning this courtroom battle, which would mark yet another legal loss for the upstart league still searching for OWGR points, collaboration with the PGA Tour, and any sort of legitimacy.