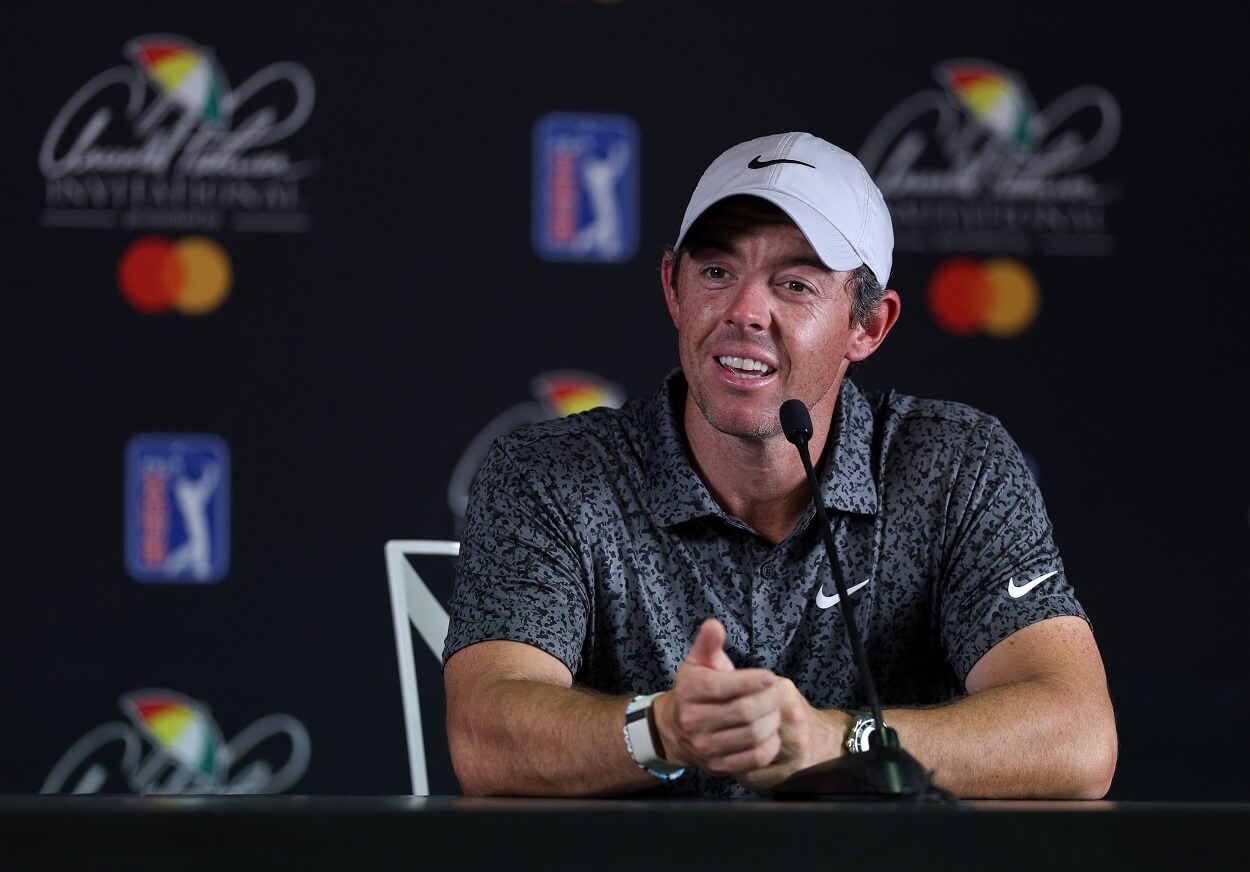 Rory McIlroy Loves the Big Changes Coming to the PGA Tour, Even With Some Similarities to LIV Golf
Rory McIlroy is stoked about the changes to the PGA Tour schedule.
Seemingly trying to keep more big-name players from jumping to LIV Golf, the PGA Tour made some big changes ahead of this 2022-23 campaign, turning a dozen of its most high-profile tournaments into Designated events that feature larger purses and participation from the top players.
And the strategy has clearly worked thus far, as these events have produced some fantastic showdowns and big-name winners, such as Scottie Scheffler at the WM Phoenix Open and Jon Rahm at the Genesis Invitational.
But the PGA Tour isn't done tinkering as more changes are coming in 2024, changes some might call hypocritical given some of the similarities to LIV Golf.
But one person who's clearly pleased with the revamped schedule is actually the Saudi-backed series' biggest critic, Rory McIlroy.
The PGA Tour is making significant changes to the 2024 schedule
The PGA Tour announced this week that the 2024 schedule, which will be the first non-wraparound campaign since that format was introduced in 2013, will feature eight Designated events with smaller fields, elevated purses, and no cut.
If that sounds familiar, it's because that's what LIV Golf does. Not to worry, though. These events will still be 72 holes.
These eight tournaments, which have yet to be determined, will feature fields of 70-78 players with eligibility determined by the following criteria:
The top 50 players from the previous season's FedEx Cup standings
The top 10 players (those not already eligible) from the current season's FedEx Cup standings (early-season events will use the previous season's standings through the fall tournaments)
The top 5 players (those not already eligible) who've earned the most FedEx Cup points in the standard tournaments between Designated events
The current season's winners (those not already eligible) of full FedEx Cup point tournaments
PGA Tour players in the top 30 of the Official World Golf Ranking
4 sponsor exemptions restricted to PGA Tour members
Another interesting aspect is that those eligible for these events aren't required to play them. But with bigger purses and extra FedEx Cup points up for grabs, expect to see just about everyone eligible to participate.
Rory McIlroy loves the new PGA Tour changes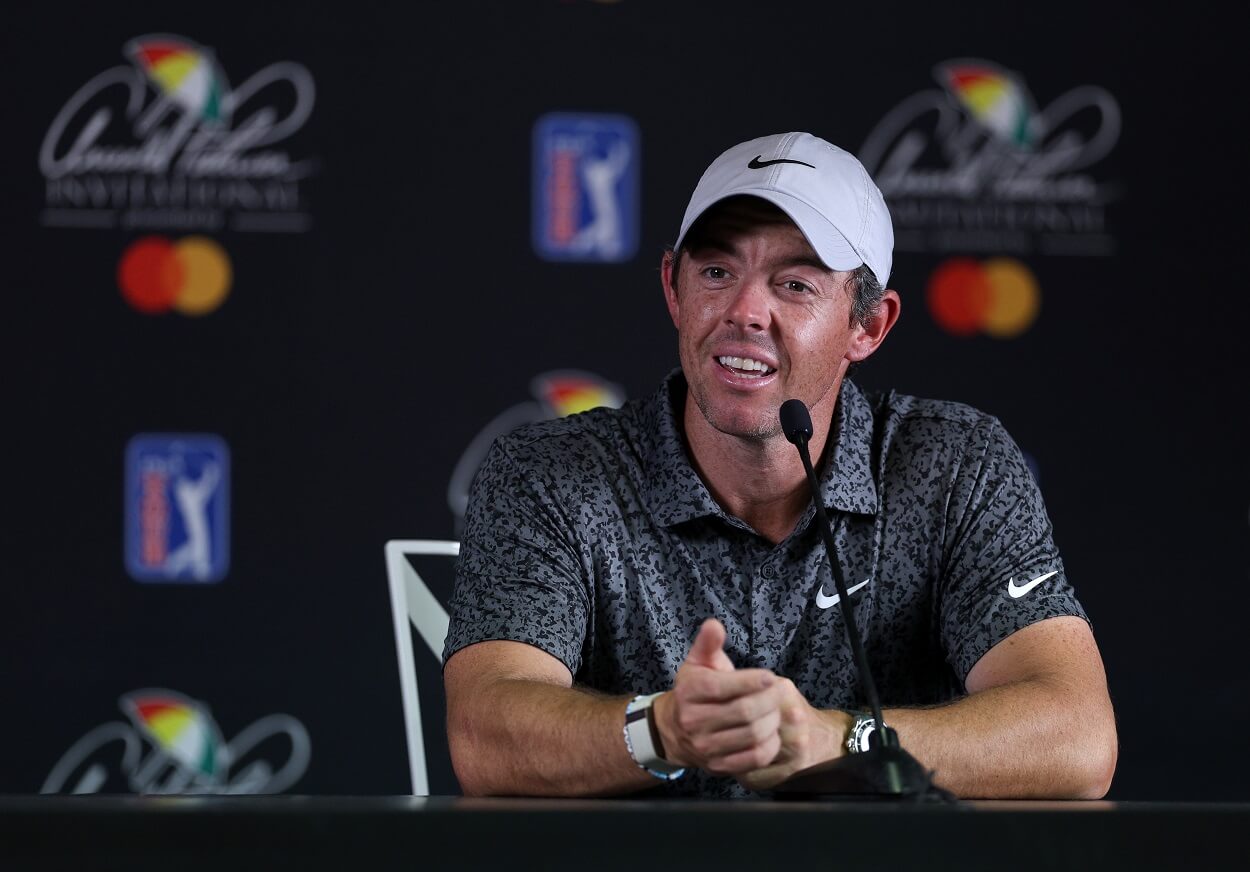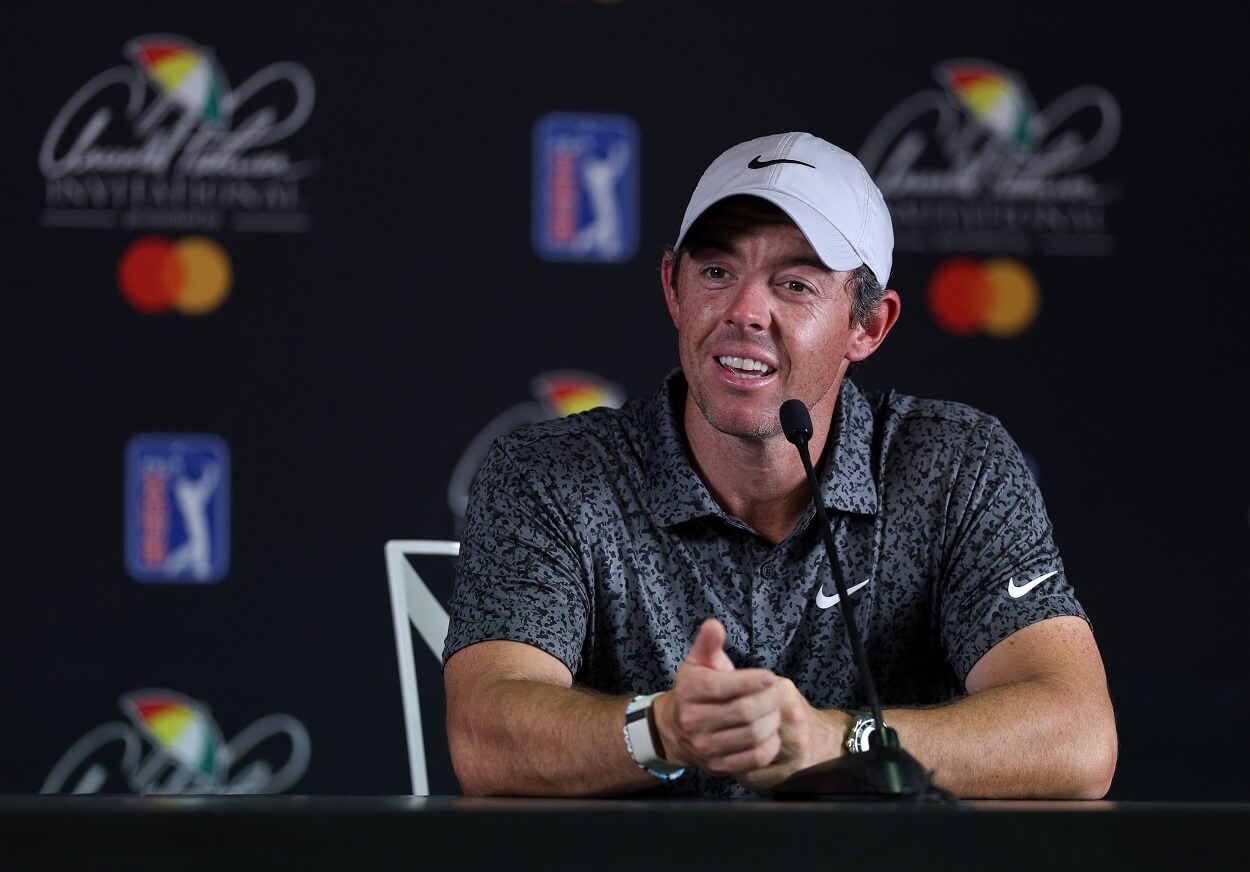 Simply put, these eight Designated events will feature the top-ranked players on the PGA Tour and those playing well heading into them.
So let's say next year's rules were in play right now. Last week's Honda Classic winner, Chris Kirk, who hadn't won on the PGA Tour since 2015, likely wouldn't have been included in a 70- to 78-player field at this week's Arnold Palmer Invitational, which will likely be one of the eight Designated events.
However, that victory would afford him an opportunity to get into a stacked field at Bay Hill with the game's top players and a lot more money on the line. And with no cut, he'd be guaranteed to take home a portion of that elevated purse. So while an event like the Honda Classic may not feature as strong of a field, you're still rewarded for winning that tournament beyond the winnings, and FedEx Cup points you already receive.
And that's part of what Rory McIlroy loves about the new format.
"I love it. I think it makes the Tour more competitive. … I'm all about rewarding good play," McIlroy stated. "I want to give everyone a fair shake at this, which I think this structure has done. There's ways to play into it. It's trying to get the top guys versus the hot guys, right? I think that creates a really compelling product."
And despite the no-cut rule for which LIV Golf has been criticized extensively, the 23-time PGA Tour winner likes that as well.
"You ask Mastercard, or whoever it is, to pay $20M for a golf event, they want to see the stars at the weekend. They want a guarantee that the stars are there. So if that's what needs to happen, then that's what happens."
Now we just have to wait and see which eight tournaments receive the designation. What we do know now is that the four major championships, The Players Championship, and the three FedEx Cup Playoffs events are unaffected by this change.