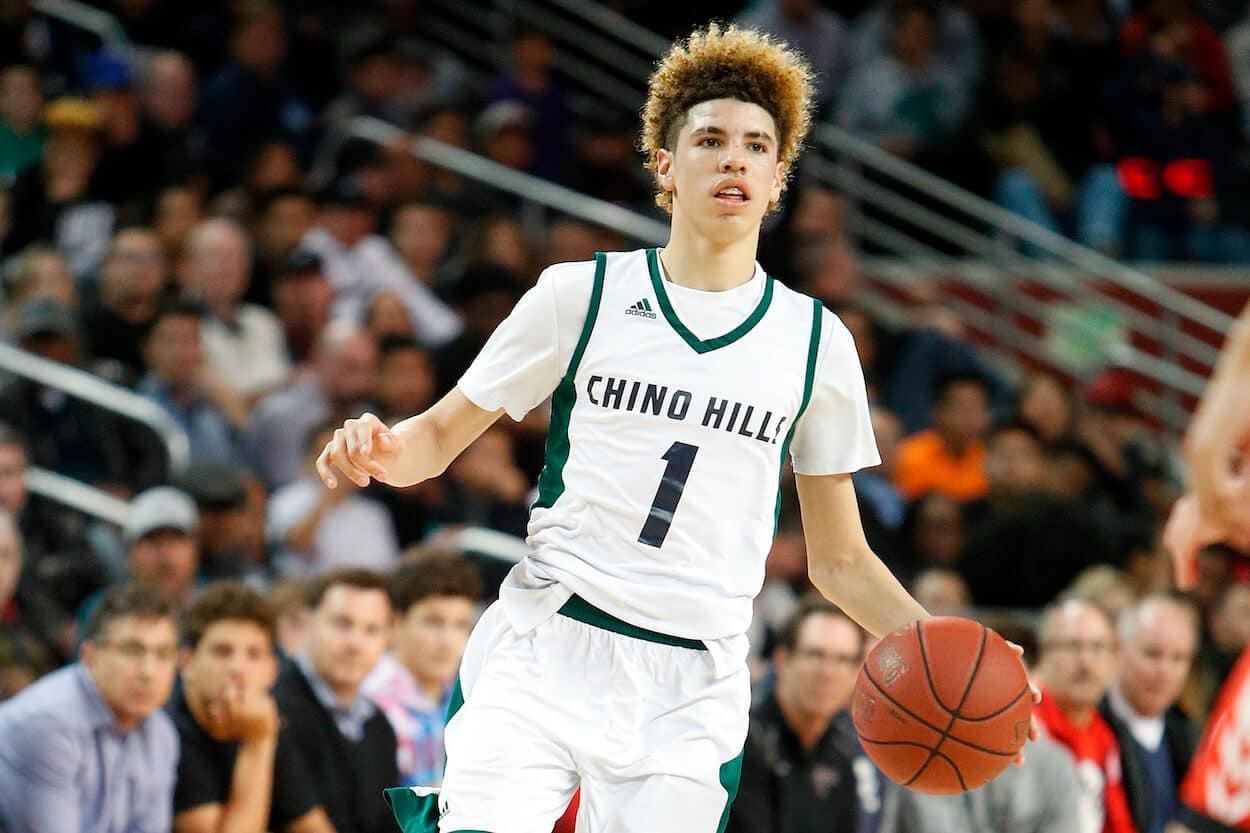 A Look Back at When LaMelo Ball Scored 92 Points in a High School Game
LaMelo Ball is quickly becoming a star in the NBA, but he likely won't be able to match his 92-point performance in a high school game.
LaMelo Ball is quickly becoming a star in the NBA. The No. 3 overall pick in the 2020 NBA Draft made the All-Star team in just his second season as a pro, and he was enjoying a career season in 2022-23 before an ankle injury cut his third year with the Charlotte Hornets short.
Before Ball was putting up monster stat lines in the NBA, though, he was doing so on a larger scale as a high school superstar. During his sophomore year at Chino Hills, Ball scored a ridiculous 92 points in one game.
LaMelo Ball has developed into a star on the basketball court
LaMelo Ball has certainly lived up to the hype over the past few years. He's been in the spotlight ever since high school, and he has become accustomed to cameras being around him.
Ball's path to the NBA was a unique one. After spending his freshman and sophomore years at Chino Hills High School in California, the point guard traveled to Lithuania to play professionally with his brother, LiAngelo. He returned to the United States in 2018 and played in the Junior Basketball Association, a league started by his father, LaVar. Ball missed out on his junior year and part of his senior year of high school to play professionally, but in November of 2018, he was able to finish out his senior year at SPIRE Institute in Ohio.
Ball was on the move again after his time at SPIRE. He decided to go back overseas, this time to play for the Illawarra Hawks in the NBL. Playing against professionals in Australia, Ball dominated on the court and was named the NBL Rookie of the Year in 2020. He entered the NBA draft the same year and heard his name called at No. 3 overall by the Hornets.
In three NBA seasons, Ball has averaged 19.4 points, 7.3 assists, and 6.4 rebounds. He was named Rookie of the Year in 2021 and made his first All-Star appearance in 2022.
LaMelo Ball won a state championship as a high school freshman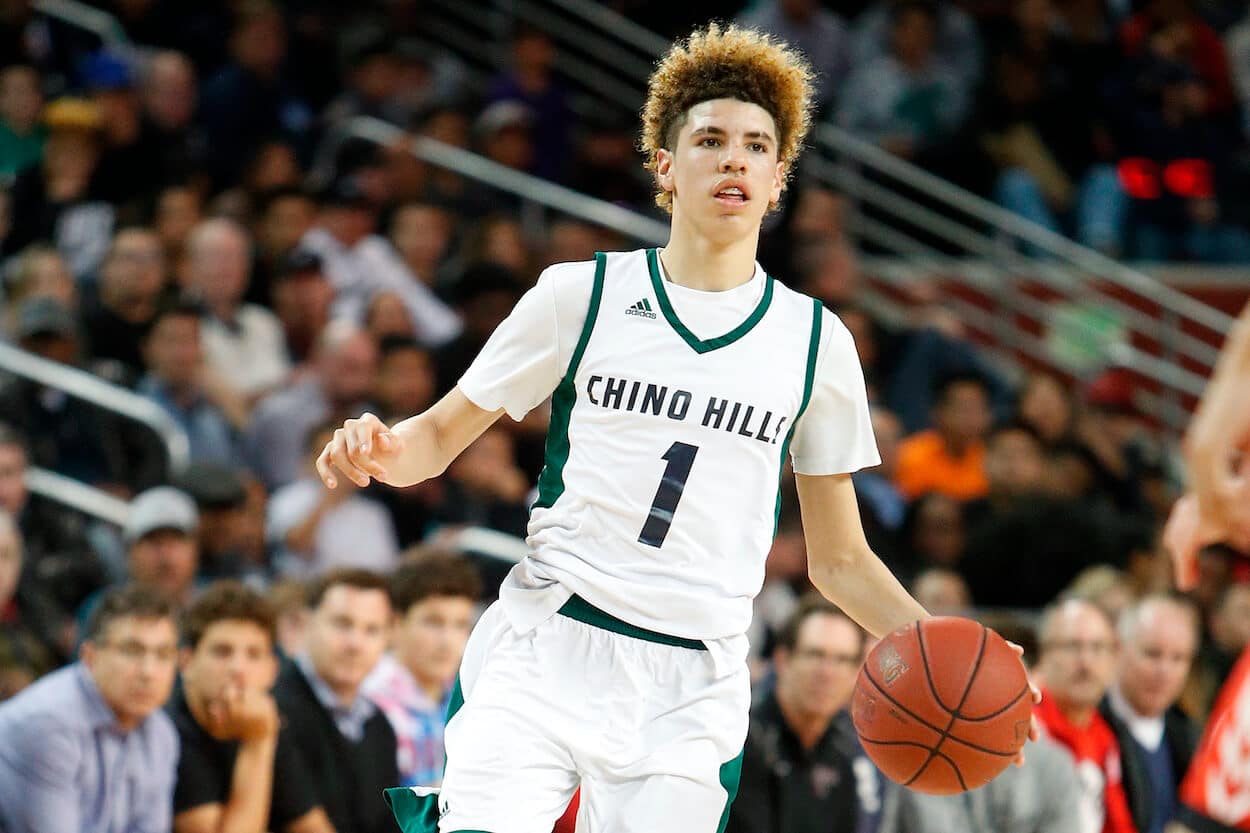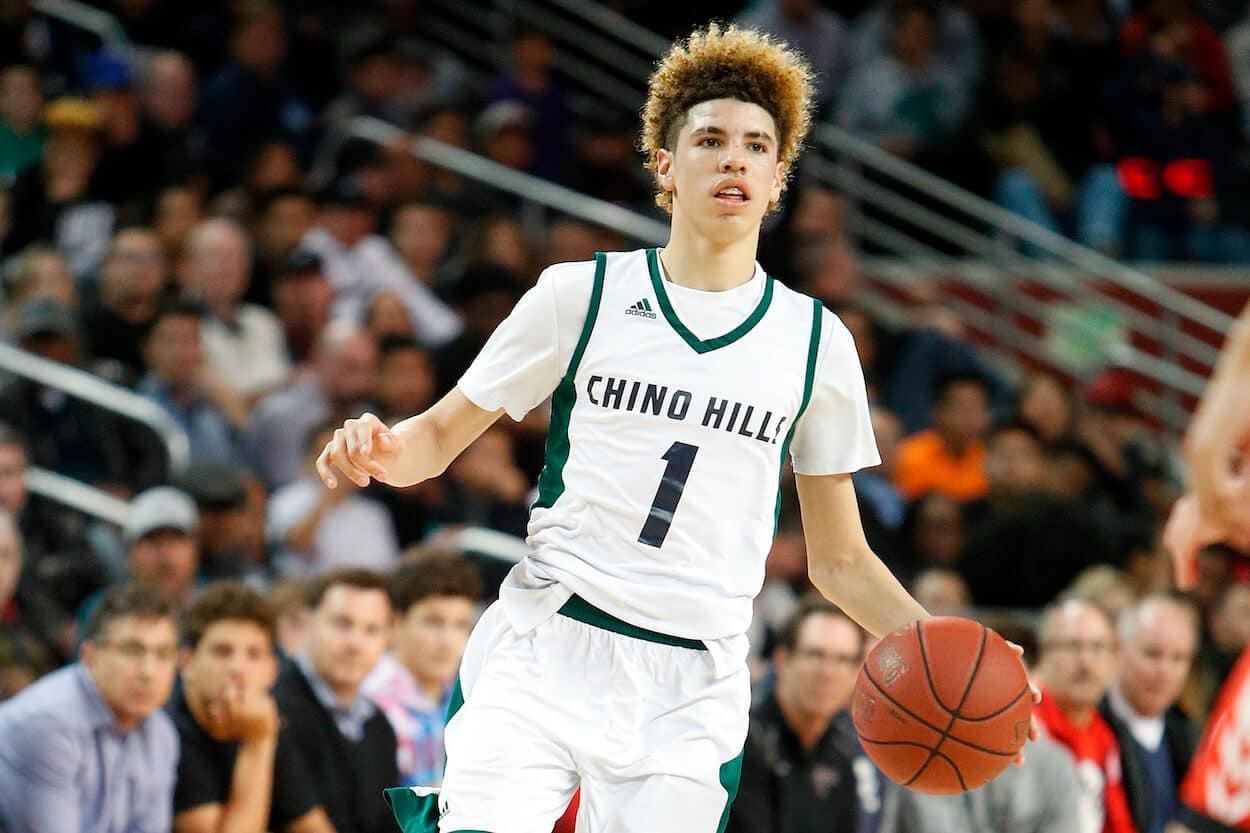 In 2015, LaMelo Ball teamed up with his brothers, LiAngelo and Lonzo, at Chino Hills High School. Ball, as a freshman, was the starting point guard on a team that finished 35-0 and won the CIF Open Division State Championship.
LaMelo averaged 16.4 points and 3.8 assists and shared MaxPreps National Freshman of the Year honors with his teammate, Onyeka Okongwu. The Ball brothers took the nation by storm when they played together in high school, and as the youngest brother, LaMelo did not shy away from the spotlight.
LaMelo Ball once dropped 92 points in a high school game
After LaMelo's freshman year at Chino Hills, he returned for his sophomore season as the star of the team. With Lonzo now at UCLA, LaMelo and LiAngelo ran the show at Chino Hills. During LaMelo's sophomore year, the star prospect put up one of the best high school performances ever recorded.
According to an article from Bleacher Report, LaMelo scored 92 points in a game in February of 2017. Chino Hills won the game against Los Osos High School, 146-123.
Yes, you read that correctly. Ball shot 30-of-39 on two-point attempts and 7-of-22 from three in the game. The highlights speak for themselves.
Ball has a bright NBA future ahead of him, but he likely won't be able to replicate his 92-point performance in the big leagues.