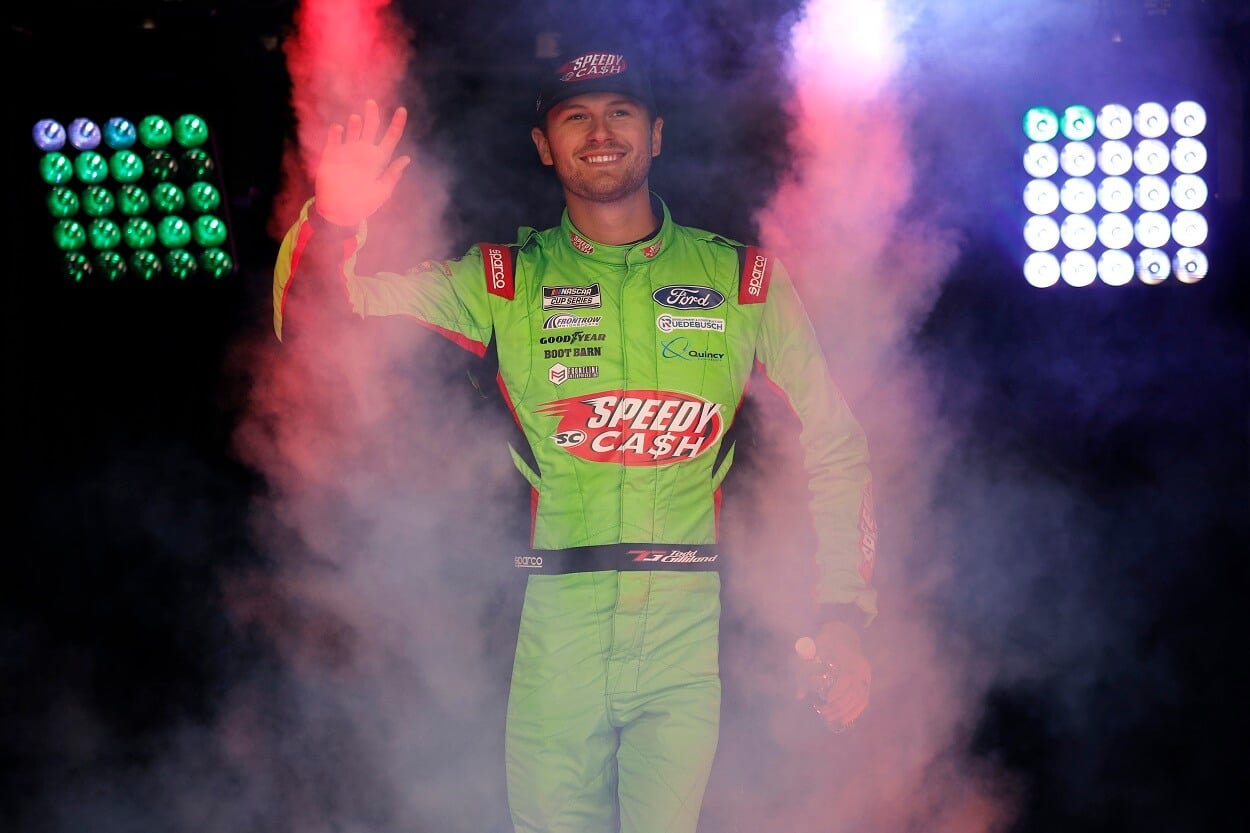 Losing His Full-Time Ride Has Actually Helped Todd Gilliland Become a Better Driver
Todd Gilliland has finished 15th or better in his last four NASCAR Cup Series starts.
Todd Gilliland began his sophomore NASCAR Cup Series campaign with a 23rd-place finish in the Clash at the Coliseum exhibition race. And just two days later, his team owners at Front Row Motorsports revealed he would not even have a chance to compete full-time with them for the remainder of the season.
Todd Gilliland lost his full-time status with Front Row Motorsports in February
The organization announced reigning Truck Series champion Zane Smith would get six races in the No. 38 car that Gilliland had piloted as a rookie in 2022. Granted, his results were far from stellar, but it was an abrupt change in direction after only one full season.
Gilliland, the 22-year-old son of former Cup Series driver and current Truck Series team owner David Gilliland, spent parts of five seasons in the Truck Series with a pair of victories to show for his work. He began his career with Kyle Busch Motorsports, but a strained relationship between driver and team owner eventually came to a head when Gilliland called out Busch on the radio after his first career win in 2019 at Martinsville Speedway. Not surprisingly, Gilliland moved to Front Row Motorsports after the season.
He ran the 2020-21 seasons with FRM in the Truck Series and garnered another win with a victory in the inaugural Truck Series race at the Circuit of the Americas. He ultimately finished a career-best seventh in the points standings in 2021, and FRM moved him to the Cup Series for the full 2022 slate.
It did not go well.
Gilliland did not finish inside the top 10 until a fourth-place run in July when the Cup Series visited the Indianapolis Motor Speedway road course. His only other top-10 was a seventh-place result in the October event at Talladega Superspeedway. Gilliland finished the season 28th in the points standings.
Still, it was only his rookie season. Many drivers struggle during their first full Cup Series season, but FRM is notorious for keeping drivers to one-year contracts. It has run through drivers such as John Hunter Nemechek, Anthony Alfredo, Cole Whitt, and even Chris Buescher after just one full season.
"Michael (McDowell) and Todd are an intricate part of continuing our NASCAR Cup Series success in 2023," FRM General Manager Jerry Freeze said in a December 15 press release.
"Todd showed us growth in his rookie campaign," Freeze said. "The addition of Ryan (Bergenty) as the crew chief, and the promotion of Seth (Barbour to technical director), we believe we're making changes to give Todd what he needs to improve."
The optimism lasted for fewer than three months when the same organization announced Smith would take over the No. 38 car for six races. That move left Gilliland to search for rides in those six races so he could still race the entire schedule. He managed to do so and will even run a third FRM entry in April at Talladega.
Gilliland has shown improvement in his second Cup Series season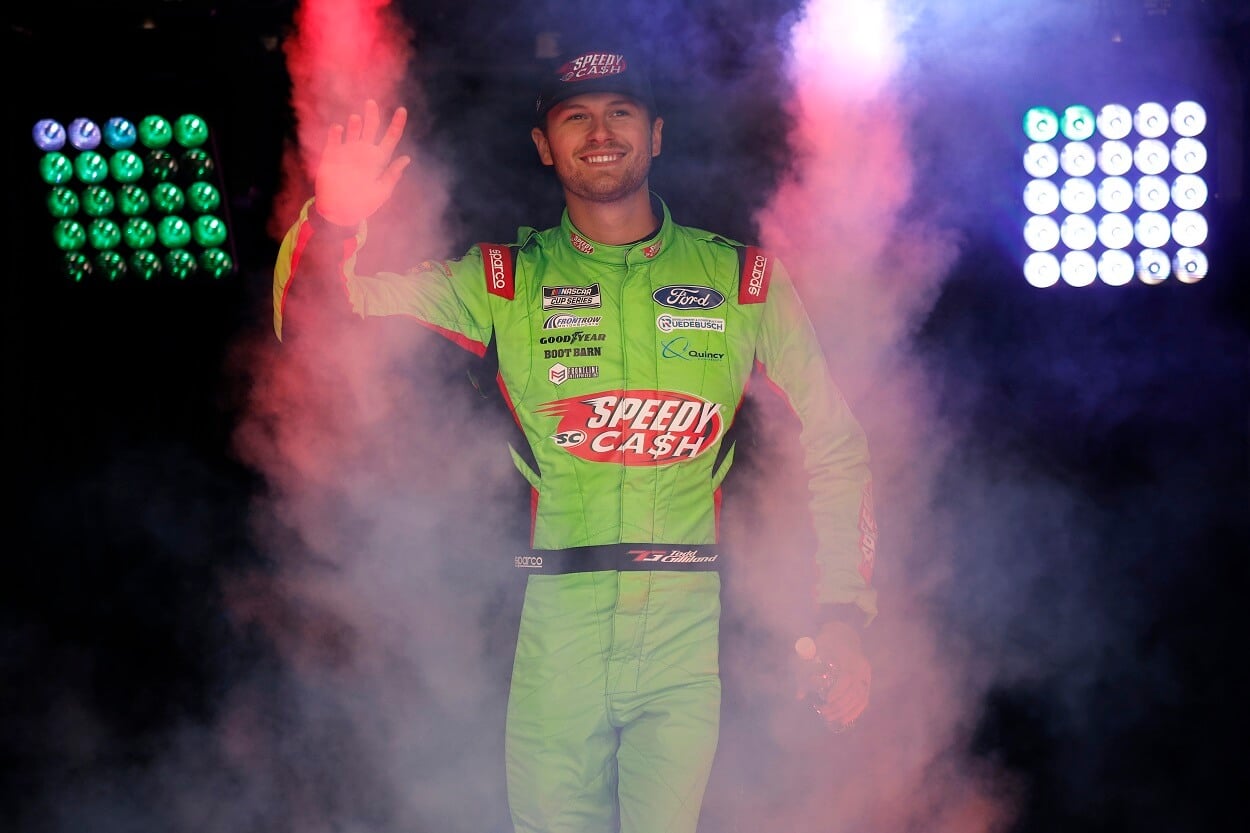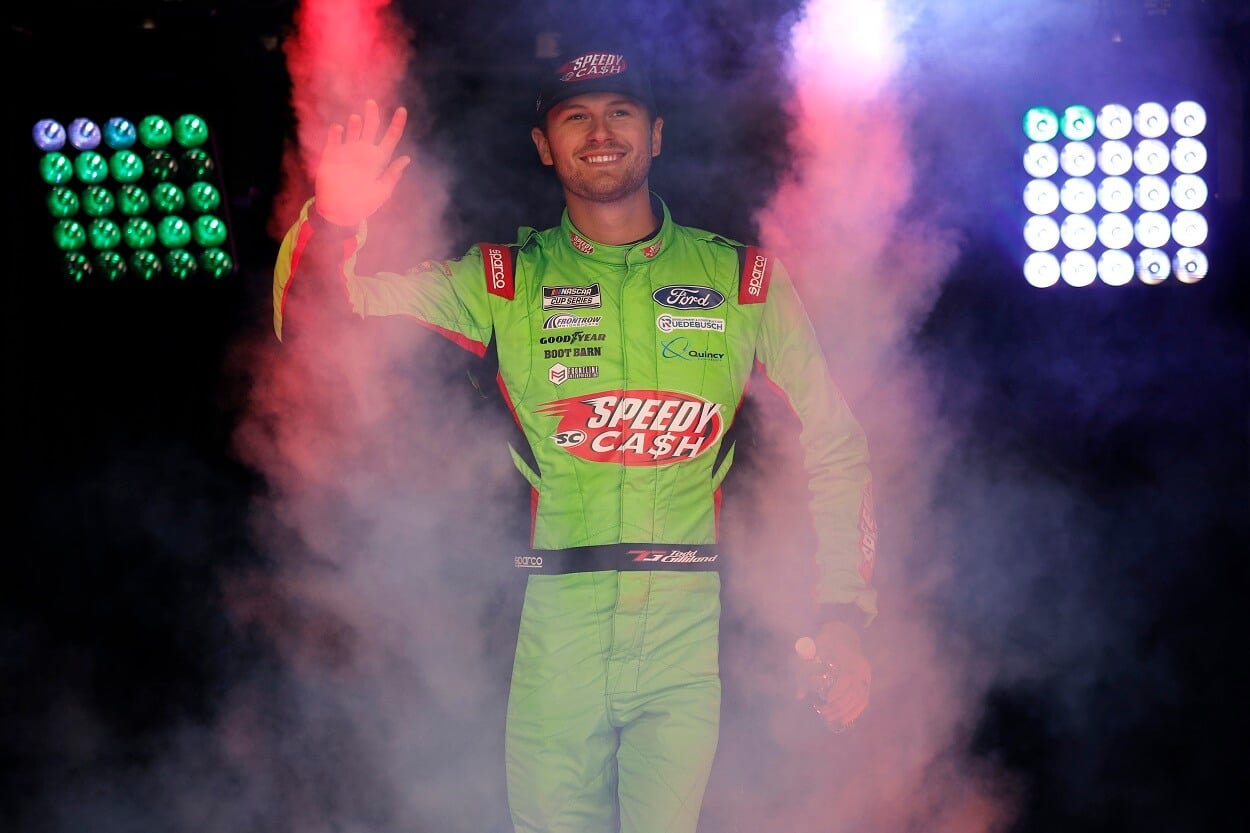 Gilliland's 2023 season began much like his rookie effort. He finished 27th or worse in three of his first four races, including a 32nd-place run in the No. 15 car for Rick Ware Racing at Phoenix Raceway. Better results and some much-needed consistency have followed, however. Gilliland has posted four straight top-15 finishes, including a 10th-place effort in March at COTA and an eighth-place run Sunday in the dirt race at Bristol Motor Speedway.
Those results have him up to only 23rd in the points standings, but his current top-15 streak shows the type of progress that other organizations are going to need to see from him if he is to have a chance at landing another ride for 2024 if FRM moves Smith into the No. 38 car full time.
Those results would put him in line with typical seasons for FRM drivers. McDowell had a career-best season in many regards a year ago, but he still finished 23rd in the points standings and would've been only 20th if not for a 100-point penalty he and his team received after the July race at Pocono Raceway.
No other FRM driver has finished better than 23rd in the points standings since the organization entered the Cup Series in 2005, aside from Buescher when he won in 2016 at Pocono to reach the playoffs and McDowell in 2021 when his Daytona 500 win got him into the 16-driver playoff field.
Perhaps losing some races to Smith has provided some positive motivation for Todd Gilliland. He has so far posted results in line with typical FRM drivers' seasons, which might help keep him in the sport's top series beyond this year if his current organization wants to yet again move on to the next driver.