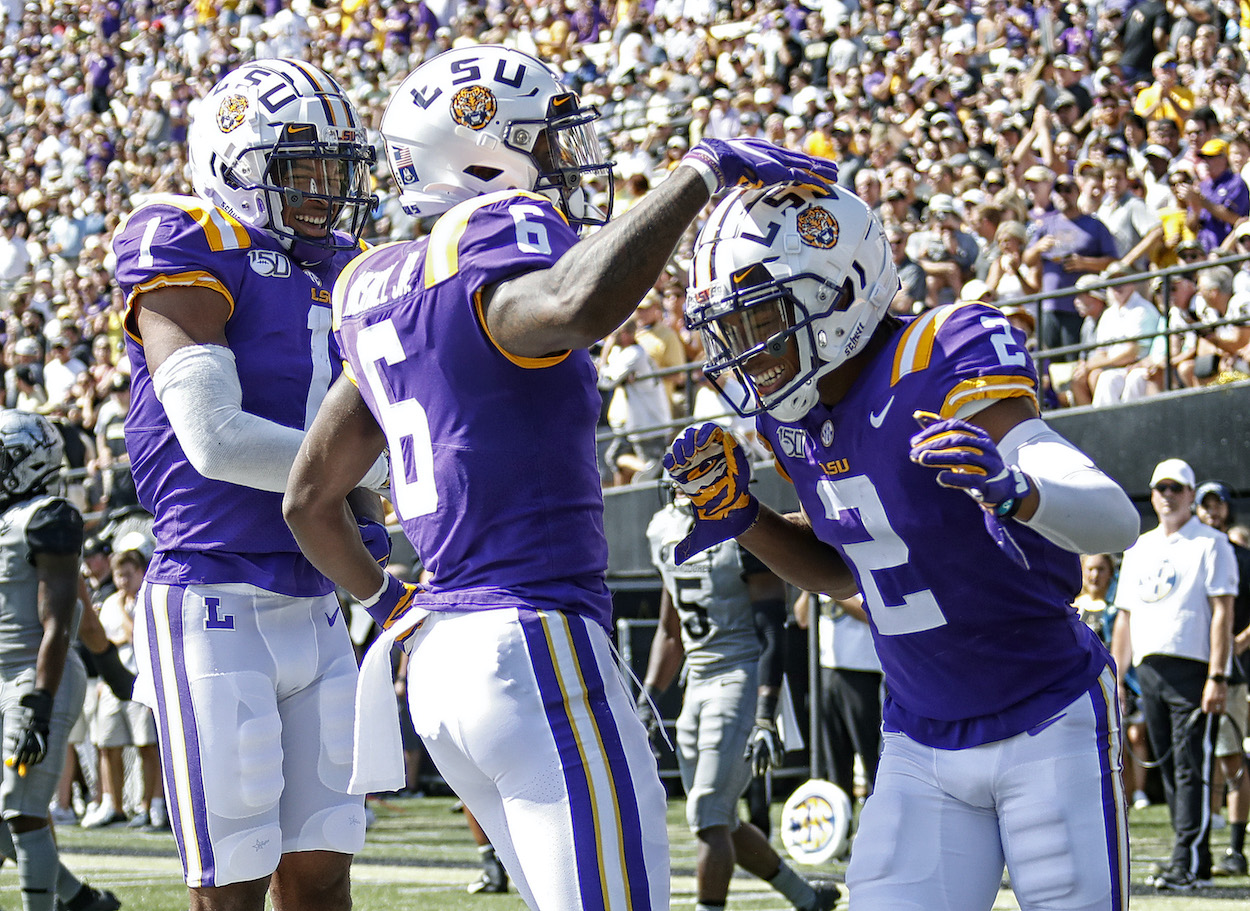 LSU Football Has a 6-foot, 350-pound QB That Can Throw the Ball 100 MPH
LSU football has a technologically-advanced weapon that lets its WRs train and develop while their starting QB gets to rest their arm. The Seeker is a robotic QB that dramatically improves on the traditional JUGS pass-catching training machine. This robot is programmable and can significantly help teams and players practice better and more efficiently.
Every school is looking for the next great quarterback. Brining in a passer like Mac Jones, Joe Burrow, or Trevor Lawrence can mean the difference between a New Year's Day Bowl Game and a National Championship. The LSU football program has a secret QB weapon that can outperform any signal-caller in college football.
The LSU Tigers' passer is 6-feet tall and weighs 350 pounds. It can throw a football up to 100 MPH and still hit a touch fade in the corner. It can also throw six footballs in just 10 seconds. Who is this superhuman QB?
The question isn't who, but what. The QB in question is The Seeker, a revolutionary robotic quarterback.
The Seeker is a technologically advanced robotic QB
The Seeker is a robotic QB machine developed by a Dallas-based company called Monarc. According to the company website, The Seeker is "the world's first and only robotic quarterback. By pairing with our real-time tracking system, athletes can engage with the Seeker's catalog of modes and drills – allowing them to train alone for the first time."
The project started, Forbes reports, when two Northwestern University engineering alumni, co-founders Bhargav Maganti and Igor Karlicic, teamed up with University of Iowa student Sawyer Theisen, now the company's VP of Sales. Theisen first saw the need to update football training technology when his friend and Iowa football walk-on Riley McCarron couldn't get enough reps at practice.
Iowa allowed the team to test the new machine at its football facilities at night. It took nine months to develop the initial product and another four-and-a-half years to deliver fully customized versions. However, what came out of this development was so impressive that it received investments from NFL players such as Hunter Henry, Mohamed Sanu, and C.J. Beathard.
In addition to LSU, Iowa, Sanu, and Henry, the football programs at Oklahoma, SMU, Virginia, and All-Pro tight end George Kittle also use the machine.
The Seeker is more than just a robotic ball-thrower
The Seeker has many more capabilities than a traditional JUGS machine, the former standard for machine-based passing drills. The capacity and quickness at which the robot throws far surpass its mechanical predecessor.
Coaches and players can use the robot's touchscreen to program The Seeker to throw different trajectories, from bullet passes to fades, and even to hit receivers running routes. There is also a randomizing feature where, unlike the point-and-shoot JUGS machine, balls will end up all around a receiver's catch radius.
It's not just pass catchers that that benefit from The Seeker, though. The robotic QB can also turn into a robotic kicker or punter. When LSU football used the machine in this capacity, their punt coverage team went from covering 10 to 12 kicks in their usual practice window to getting a whopping 52 reps in the same time period, according to Saturday Down South.
The Seeker provides one more benefit in that it trains receivers without taxing a team's quarterbacks' arms. Pass catchers can now get realistic reps without needing a valuable QB to help them. It is the perfect solution for the problem Theisen set out to solve.
LSU football credits the robotic QB for developing some of the best pass-catchers in the game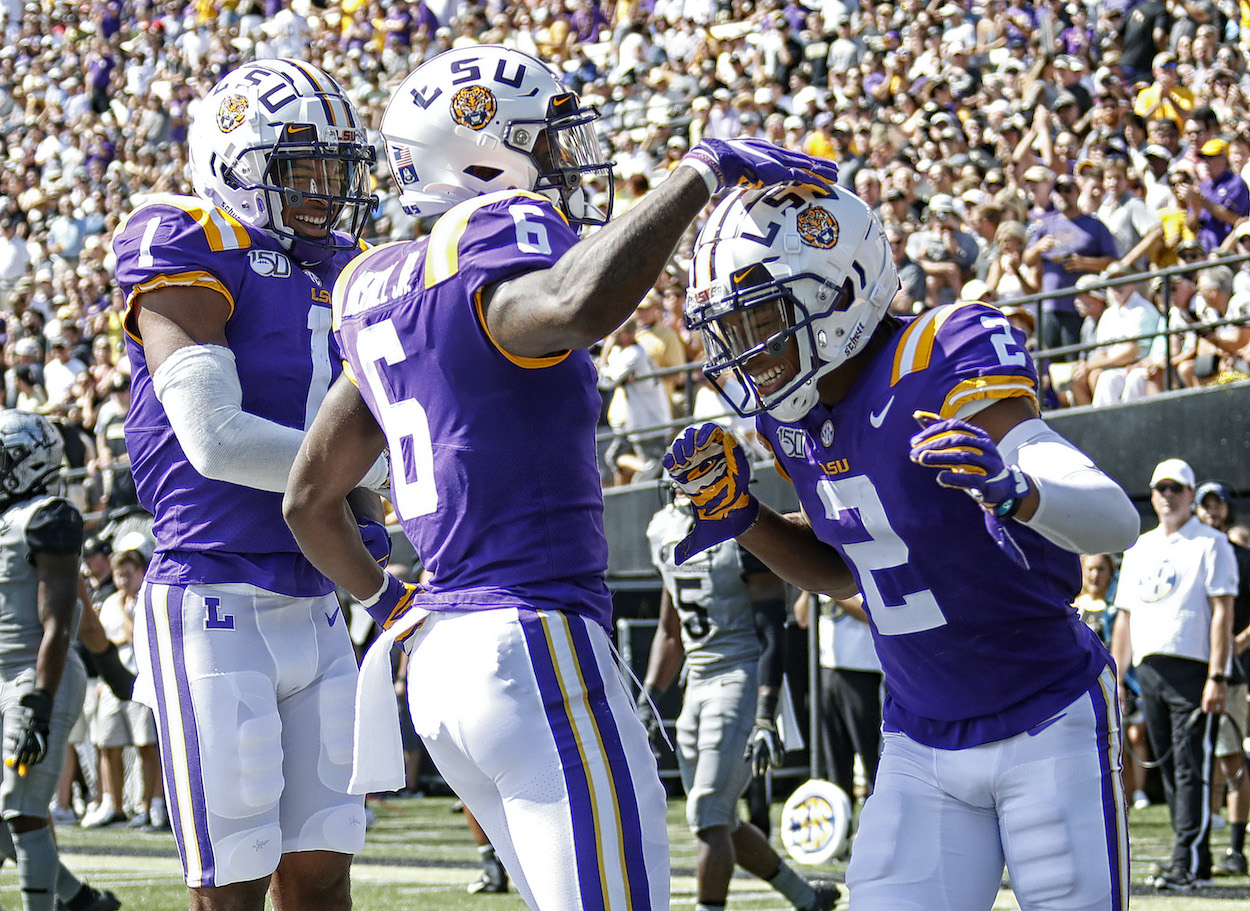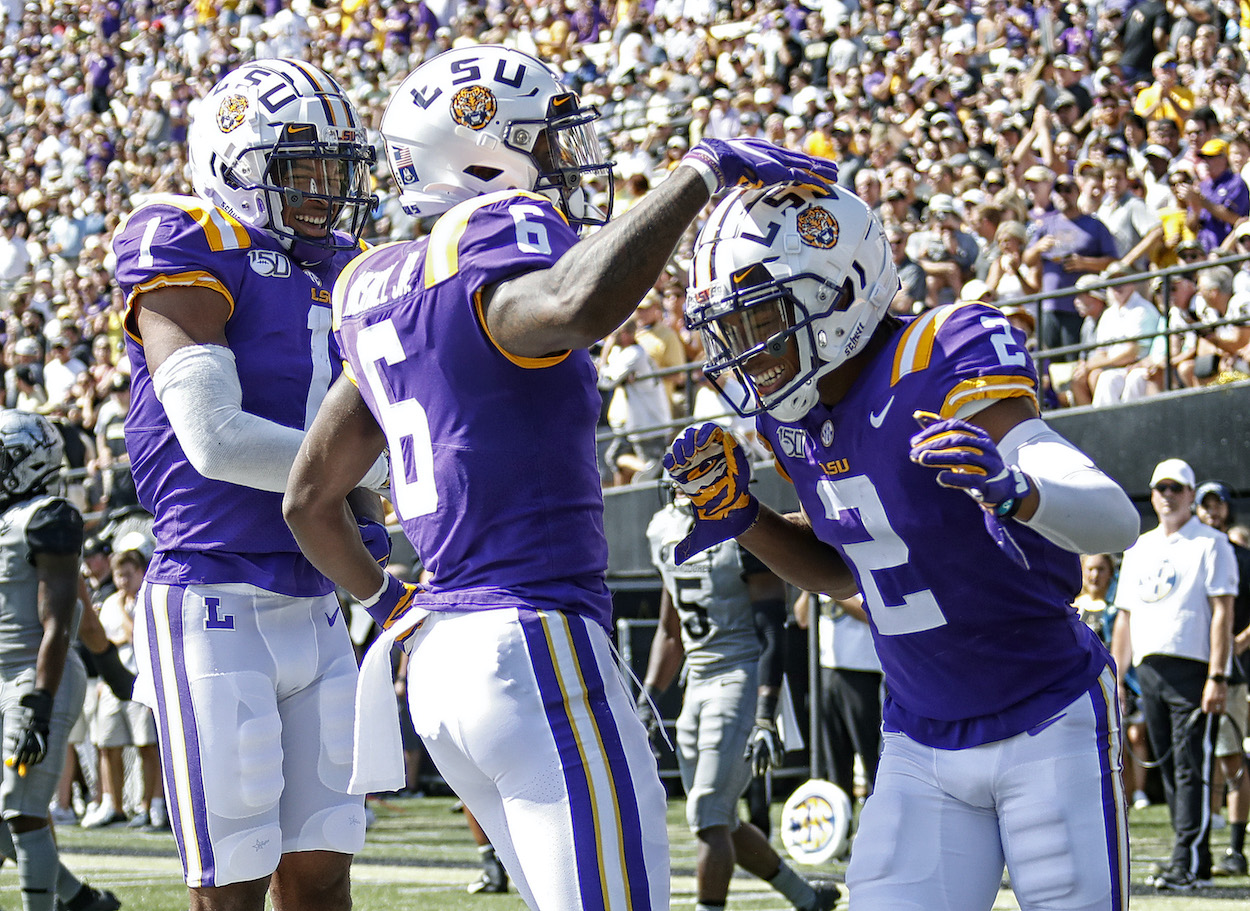 The LSU Tigers started working with The Seeker in 2019, months before it was available to many players and programs. That team went on to win the College Football National Championship on the backs of Joe Burrow and his high-flying receiver corps.
That team featured Justin Jefferson, now a receiver for the Minnesota Vikings, who made the 2020 NFL All-Rookie team, and Clyde Edwards-Helaire, the Kansas City Chiefs 2020 first-rounder who caught 36 balls from Patrick Mahomes in his rookie campaign.
There were two more LSU receivers who trained with The Seeker drafted high 2021 NFL draft as well. The Cincinnati Bengals picked Ja'Marr Chase at No. 5 overall, reuniting him with Burrow, and Terrace Marshall Jr. went to the Carolina Panthers at No. 59.
The more success the LSU football program and its NFL-bound players have with The Seeker, the more it should permeate all levels of football. Soon, this 6-foot 350-pound QB could play for every team in the sport.
Like Sportscasting on Facebook. Follow us on Twitter @sportscasting19