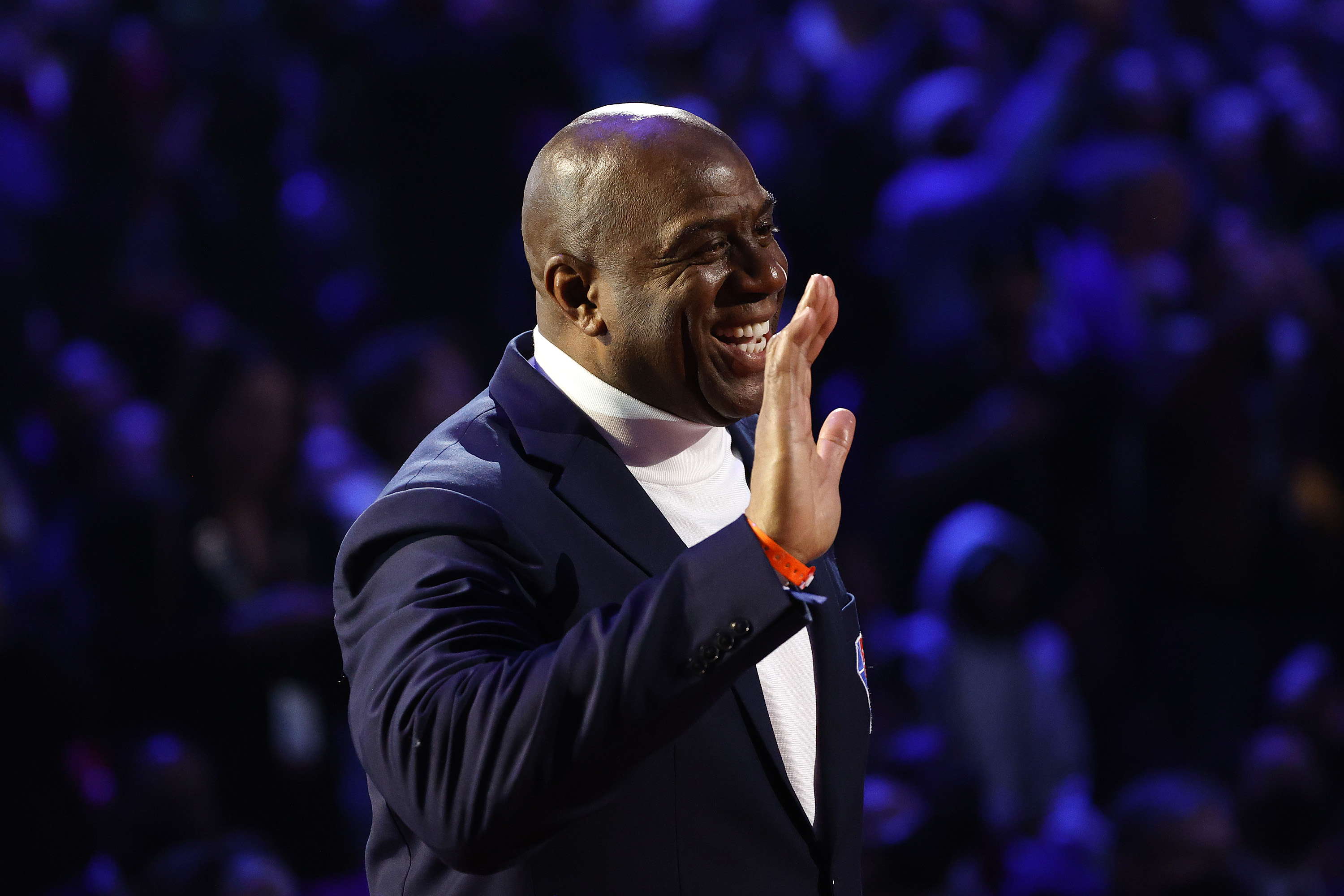 Magic Johnson Hopes To Live Up to His Nickname When It Comes to the Michael Jordan vs. Isiah Thomas Feud
Magic Johnson said he might have to step in and put a halt to the Michael Jordan vs. Isiah Thomas feud.
Michael Jordan and Isiah Thomas, two of the NBA's biggest stars of the late 1980s and early '90s, have carried their longstanding beef well into retirement. Magic Johnson, another '80s star, is hoping to put it to an end.
Johnson, the Hall of Fame Los Angeles Lakers point guard, was a recent guest on the All the Smoke podcast and spoke about the feud between the two former stars. Friends of both, Johnson said it hurts to see the two still holding a grudge and might have to work a little magic of his own to help put a stop to it.
Magic Johnson upset the Michael Jordan vs. Isiah Thomas feud lives on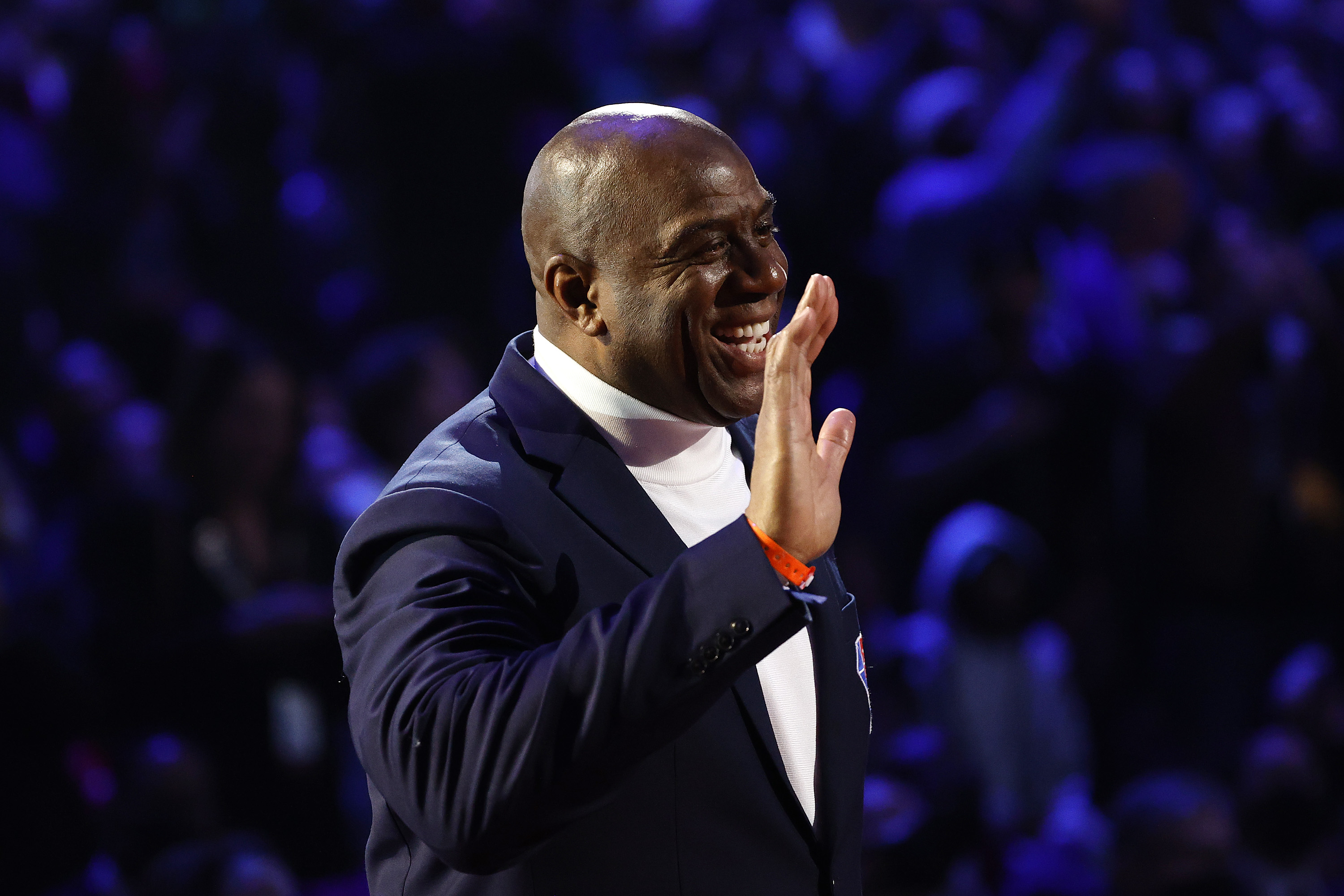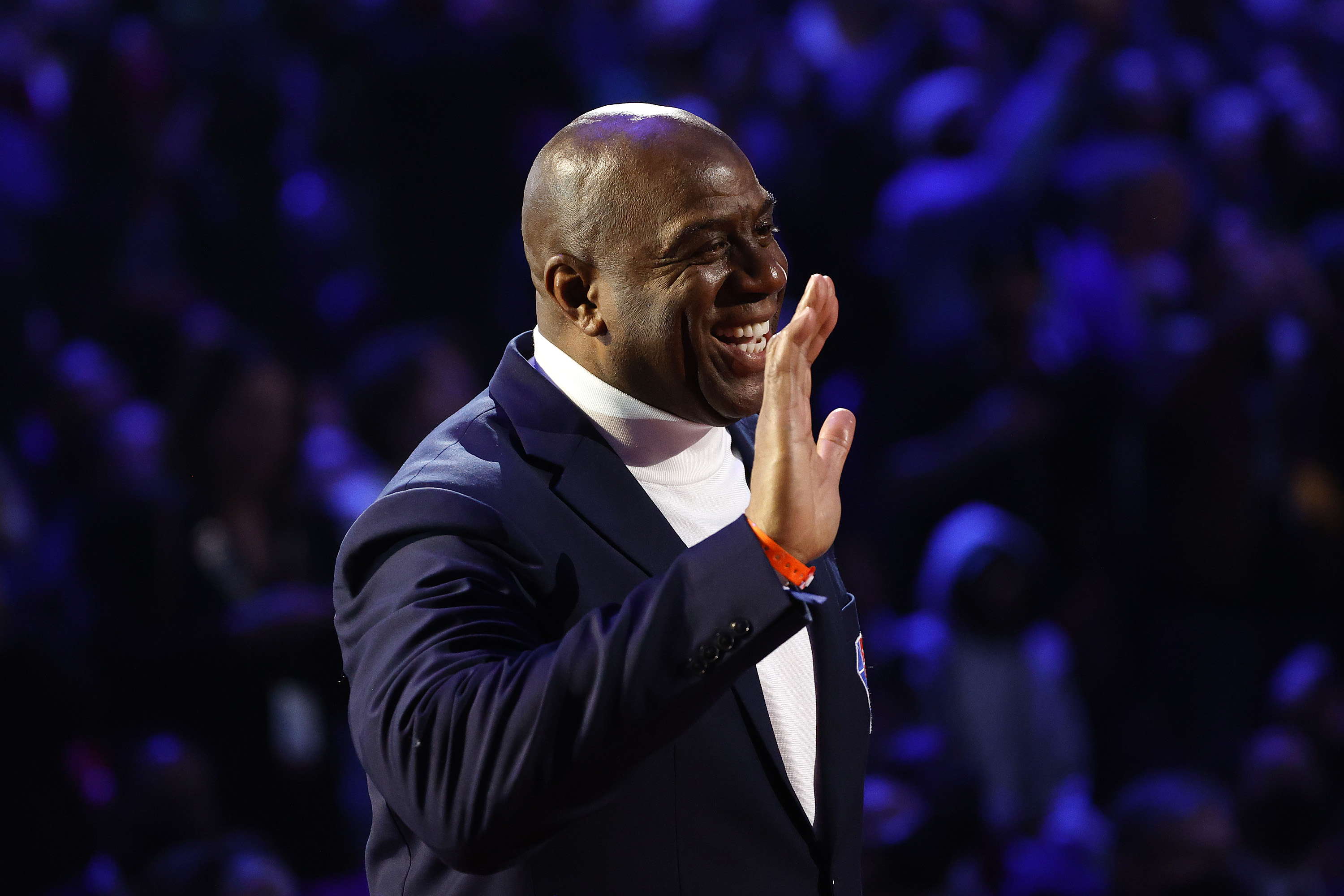 Thomas and the Detroit Pistons were overtaken by Jordan and the Chicago Bulls in the early '90s as kings of the Eastern Conference. They were bitter rivals on the court, and that personal rivalry heated up during The Last Dance docuseries in 2020. It's something that's been eating away at Johnson, who is friends with both stars.
Jordan was the focus of The Last Dance, a series that came out during a time when the coronavirus shut down the sports world in 2020. During the series, the topic came up when the Pistons refused to shake hands with the Bulls after Chicago beat Detroit in a playoff series. Thomas said walking off the court was simply "how it was passed" at the time.
"I know it's all bulls***," Jordan said (h/t CBS Sports' Brad Botkin). "Whatever (Isiah) says now, you know it wasn't his true actions then. (He's had) time enough to think about it, or the reaction of the public that's changed his perspective. You can show me anything you want. There's no way you can convince me he wasn't an asshole."
In 2021, Thomas publicly responded to the name-calling.
"When I was watching The Last Dance, I'm seating (sic) there, and I'm watching it with my family and I'm thinking everything is good," Thomas said, according to Eurohoops.net. "And then this guy comes on television, and he says that he hates me, and then he calls me an asshole. And then I proceed to watch a whole documentary about him being an asshole."
Johnson upset the Jordan vs. Thomas beef is ongoing
During a recent appearance on the All the Smoke podcast with former NBA players Matt Barnes and Stephen Jackson, Johnson reminisced about his playing days. He touched on a variety of topics, including the Jordan vs. Thomas beef.
Johnson said he was friends with both and said it was time to let bygones be bygones.
"I don't like it," Johnson said. "They should be done with that. Listen, we played when we played, and we all had to dislike each other to win a championship. We all had to do what we had to do."
He also said if they can't let go of the past, he may have to step in after Barnes offered the suggestion.
"I'm definitely going to try," Johnson said. "They're my boys. I guess I'm going to have to be the one to bring them together."
If Magic can somehow bring those two together again, he surely would live up to his nickname.