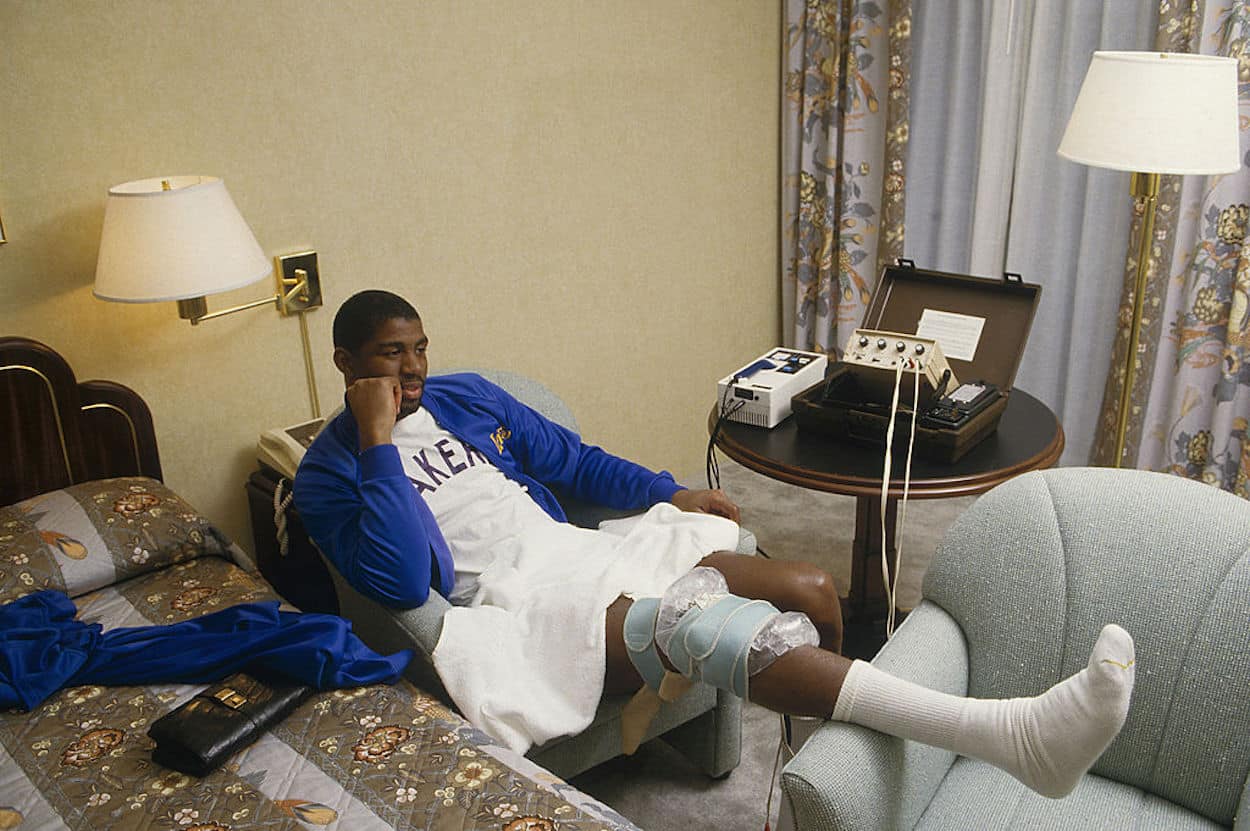 Magic Johnson Was 'Scared to Death' Moving to Los Angeles and Barely Left His Apartment for 2 Years
Before he became a Hollywood fixture, Magic Johnson had to move from Michigan to Los Angeles. The transition, it seems, was a bit of a challenge.
These days, Magic Johnson is synonymous with Hollywood. Whether you're remembering his playing days with the Lakers or thinking about some of his post-retirement ventures, he simply seems at home in Los Angeles. That wasn't always the case, though.
Johnson, of course, played hails from Michigan and played his college ball at Michigan State. After becoming the first-overall pick of the 1979 NBA draft, however, he needed to leave home and move to sunny California. While that might seem like a dream come true — Who wouldn't want to be a professional athlete in Hollywood? — it initially seemed like more of a nightmare for Magic.
Magic Johnson initially experienced a bit of culture shock after moving west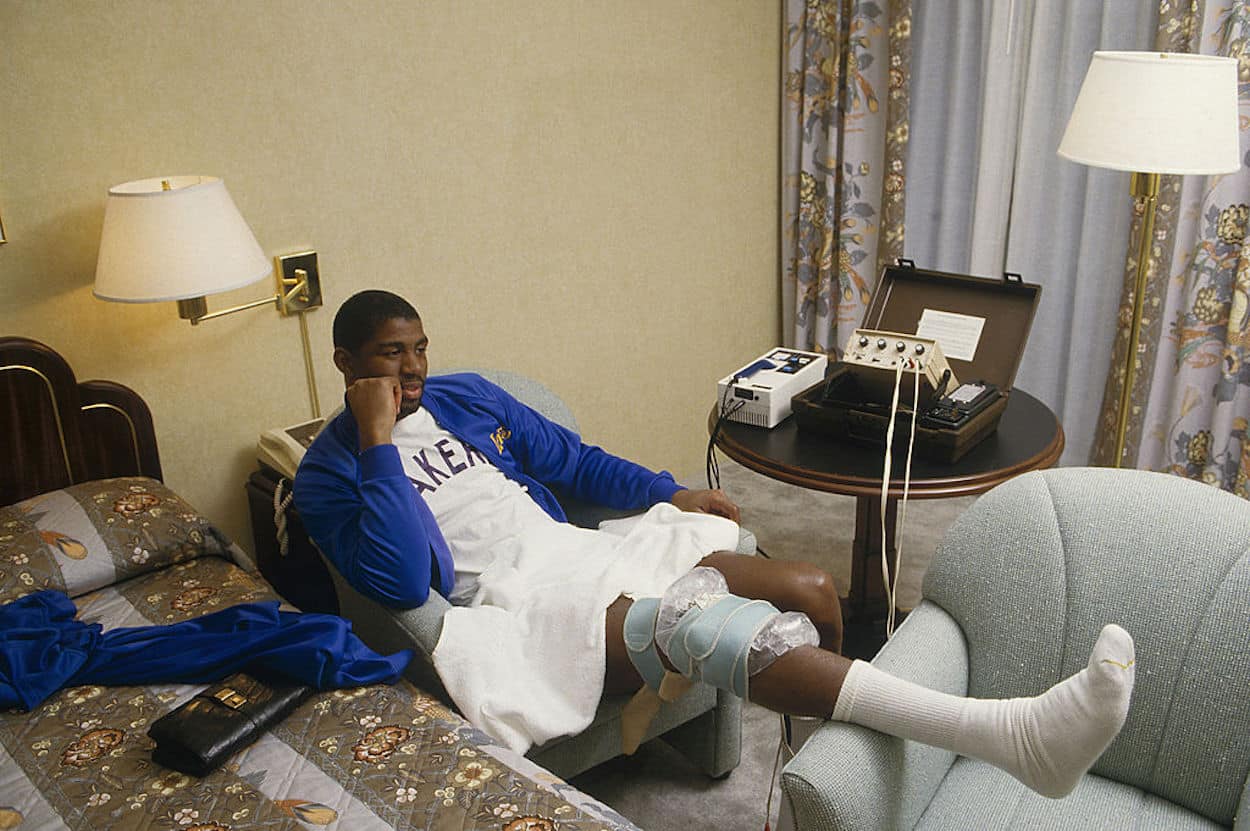 When it comes time to head to college, many people are faced with a choice. Do you stay close to home, or is it preferable to strike out on your own? While Magic Johnson chose the former option, suiting up for the Spartans, he ultimately had to leave the Great Lake State. After the 1979 NBA draft rolled around, he was heading to Los Angeles.
That move proved to be quite the change of scenery.
"It was definitely a shock. Trust me," the Lakers legend explained on All the Smoke. "First of all, I was scared to death coming out here. I stayed in my apartment for the first two years because I come from a small town. And so, my first two years, I concentrated on really letting people know that my game was real. Because, listen, it's hard to come to a city like Los Angeles, and all the pressure was already on me because we had won the championship [at Michigan State], I'm the number-one pick. So I gotta make sure I prove to everybody that I belong in the NBA."
Needless to say, Magic did just that. He earned both NBA Finals MVP and a championship ring as a rookie and never looked back. Eventually, it was time to enjoy his fame and fortune in Hollywood.
"Then, after I made my name, then I said, 'OK, it's club time now,'" Johnson added.
Magic's transition to a new home is a reminder that changes of scenery can be a challenge
From afar, it's easy to view professional athletes as robots. Once the first whistle blows, they're locked on task until the final horn. Personal details are irrelevant; when it's game time, there's only one goal: winning.
Magic Johnson's memories of moving to Los Angeles, however, are a reminder that more is going on behind the scenes. Professional athletes, for all of their talent, fame, and fortune, are real human beings. Moving to a new city can be challenging. Proving yourself to a new organization can be hard. Being far from family can be tough. Those weights can sit heavily on anyone's shoulders.
And while things are a bit different today than they were in 1979 — email, cell phones, and countless apps make communication easier — the challenge still exists. Giannis Antetokounmpo, for example, struggled through some rough days at the start of his NBA career. As his family struggled through the visa process, things neared a breaking point. If they couldn't make it to the United States, Giannis was prepared to leave Milwaukee behind. Thankfully for Bucks fans, that never came to pass.
Even if other players aren't facing the same scale of challenge — moving across the country may be daunting, but that's easier than obtaining a visa and moving across the globe — there is a universality that's present. Whether you're a star player or a bench warmer, everyone wants to be with their people.
So, the next time you hear about a player using free agency as an opportunity to get closer to home, remember Magic Johnson's experience moving to Los Angeles. Even if you're not happy about your favorite team losing a key contributor, hopefully you can understand the impulse.