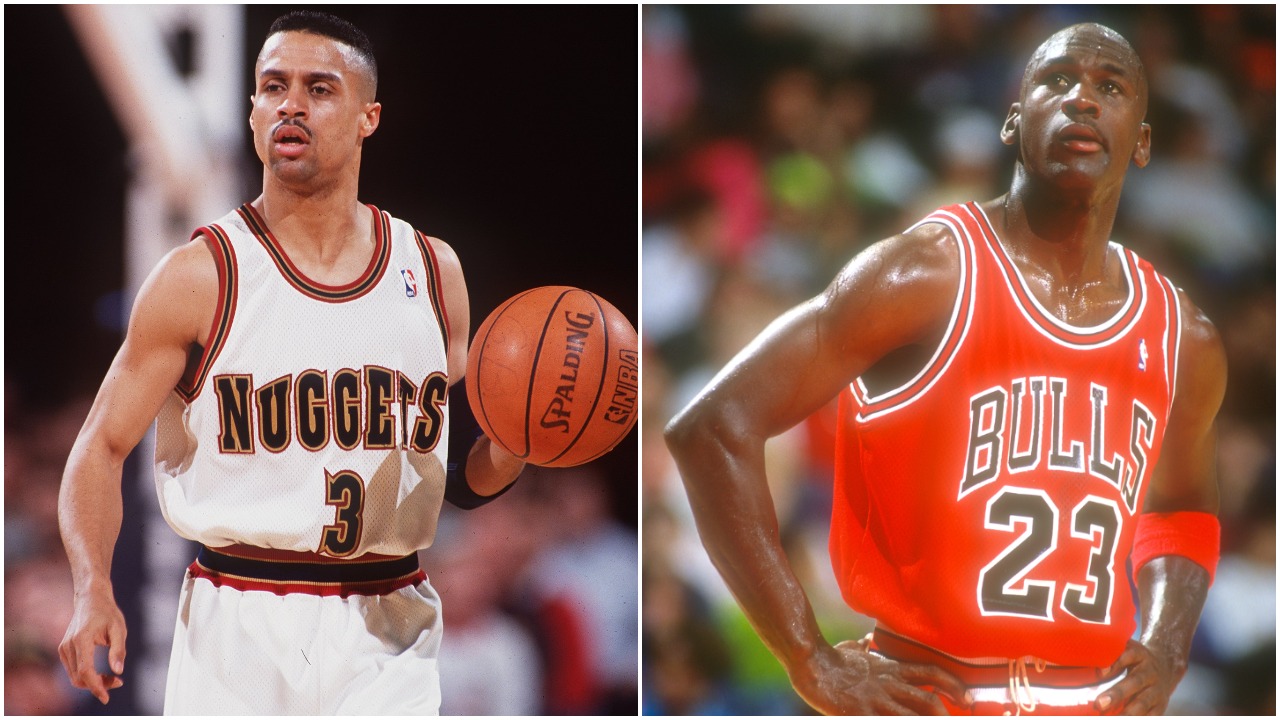 Mahmoud Abdul-Rauf Scored on Michael Jordan While Still in High School and Then Engaged in an Epic Battle With Him in the NBA
Mahmoud Abdul-Rauf twice scored on Michael Jordan while still in high school and then engaged in an epic duel with him in the NBA.
Not many NBA players can say they defeated Michael Jordan and the Chicago Bulls during the 1995-96 season as they went a then-record 72-10 in the regular season and 15-3 in the playoffs en route to a fourth championship in six years. But Mahmoud Abdul-Rauf is one of those players as his Denver Nuggets pulled off a major upset as he and MJ engaged in an epic duel.
But that's not even Abdul-Rauf's best Michael Jordan story as he was once given the chance to battle MJ one-on-one while still in high school. And he certainly took advantage of the opportunity.
Mahmoud Abdul-Rauf twice scored on Michael Jordan while still in high school
A standout point guard at Gulfport (MS) High School in the late 1980s, Abdul-Rauf, still known then as Chris Jackson, was in attendance at an event hosted by Jordan, who at that time was establishing himself as the greatest player in the NBA.
According to Abdul-Rauf (you can listen to him discuss what happened in the video above), he was heading into either his junior or senior season (he was named Mr. Basketball in Mississippi both years) when the event took place, and says he was handpicked out of the bleachers by MJ for a little one-on-one challenge.
Jordan told the teenager to come at him with everything he had, which Abdul-Rauf says he took as an opportunity to gauge how strong his game truly was. On his first possession, the future McDonald's All-American faked right, went left, and flipped in a layup with Jordan, as he says, "breathing down my neck."
Obviously excited, Abdul-Rauf was then given a second chance to score on MJ, but didn't want to pull the same move. So he says he went with a crossover to the right on that second attempt and successfully scored again, at which point he said Jordan, who famously doesn't like to lose or be embarrassed, grabbed the ball and told him to sit down.
Jordan dropped 30 or more points on him five of their first six NBA meetings, including a 50-point outburst in 1992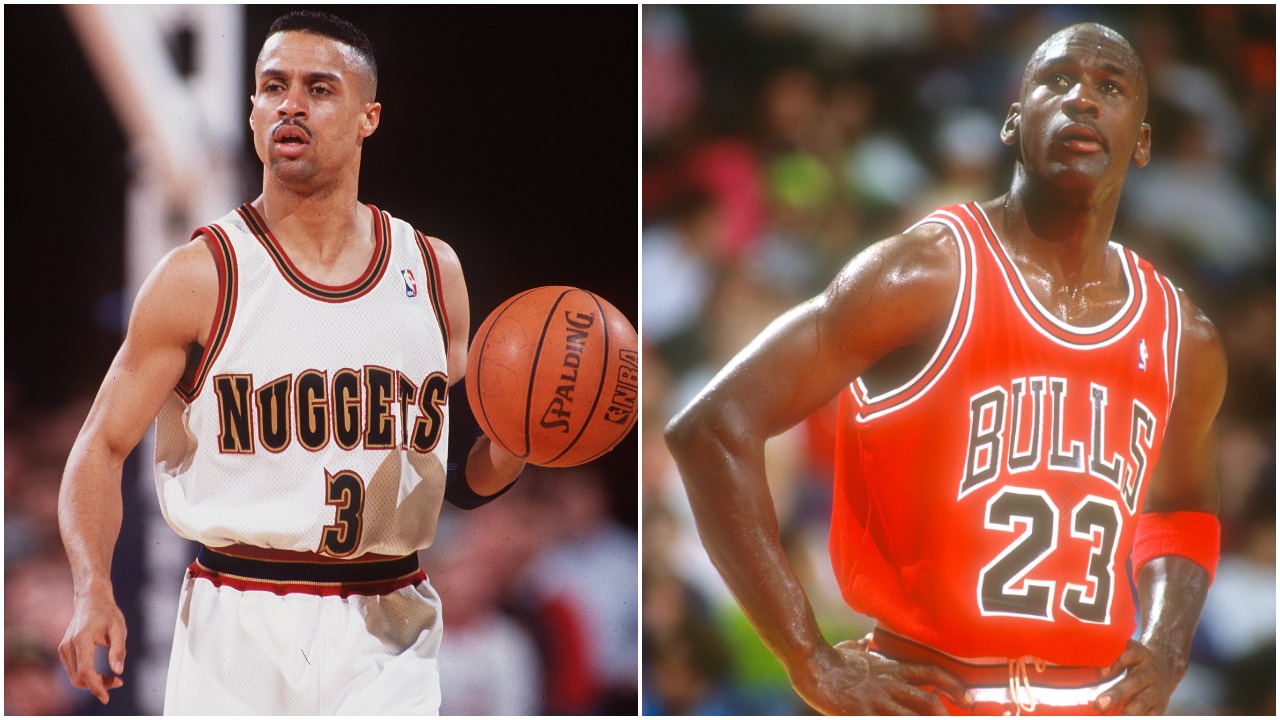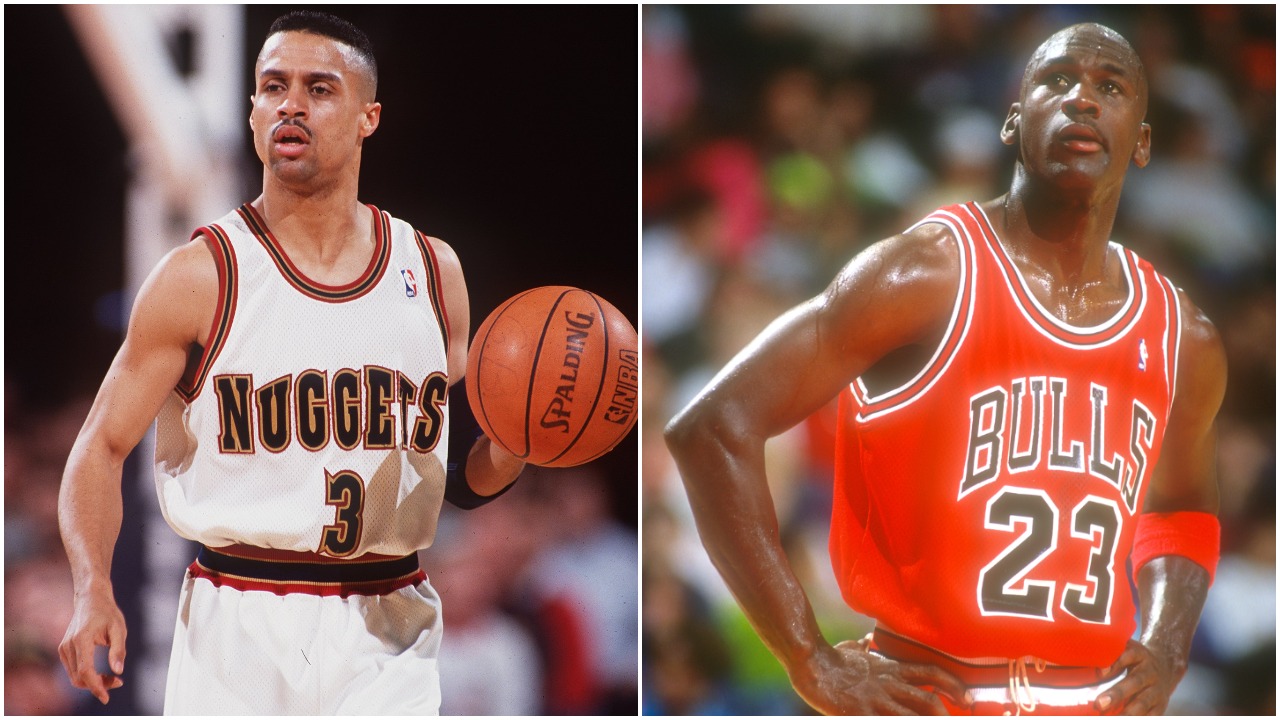 Following a successful career at LSU, where he teamed with Shaquille O'Neal for a season and was a two-time consensus first-team All-American, Abdul-Rauf was taken with the third overall pick in the 1990 NBA draft by the Nuggets. And it didn't take long for him to have his first NBA meeting with Jordan as the Bulls and Nuggets squared off on November 24, 1990.
It wouldn't be a surprise if Jordan actually remembered what Abdul-Rauf had done to him a few years earlier, and the stats from that game certainly lean into that notion as MJ hit 14 of 24 shots from the floor that night and 10 of 10 shots from the foul line for 38 points. Meanwhile, Abdul-Rauf, who went on to be an NBA All-Rookie Second Team selection, scored just six points in a 151-145 loss, dropping the Nuggets to 1-11 on the year.
In their first six head-to-head meetings, Abdul-Rauf only reached double digits once, that being a 13-point performance on March 24, 1992. Jordan, on the other hand, scored 31 or more in five of those six games, including a 50-point outburst on that same March 1992 night in the Windy City.
Abdul-Rauf and MJ engaged in an epic battle in 1996 as the Nuggets handed the Bulls one of their 10 losses
The seventh meeting between Abdul-Rauf and Jordan took place during the 1995-96 season, Jordan's first full season back in the NBA following his first retirement.
On February 4, 1996, the Bulls came to Denver with a 41-3 record and had won 18 games in a row. The Nuggets, on the other hand, were just 18-26 and had won just two of their last nine. Naturally, an easy Chicago win was expected but Abdul-Rauf had other plans, scoring 23 (that's just fun) points in the first half in leading Denver to a 68-43 halftime lead.
But Jordan wasn't going down without a fight and led a ferocious comeback in the second half, scoring 22 points in the third quarter to pull the Bulls within two. The two teams traded blows in the fourth quarter, but Abdul-Rauf and the Nuggets had just enough to pull off the upset, walking away with a 105-99 victory, the 800th win in the NBA for Denver. Abdul-Rauf scored 32 on the night, while Jordan ended up with 39 in the loss.
In total, Abdul-Rauf and Jordan met 11 times in the NBA with Jordan winning nine of them. Abdul-Rauf averaged 13.9 points in those games, while MJ averaged an even 35.
Stats courtesy of Basketball Reference