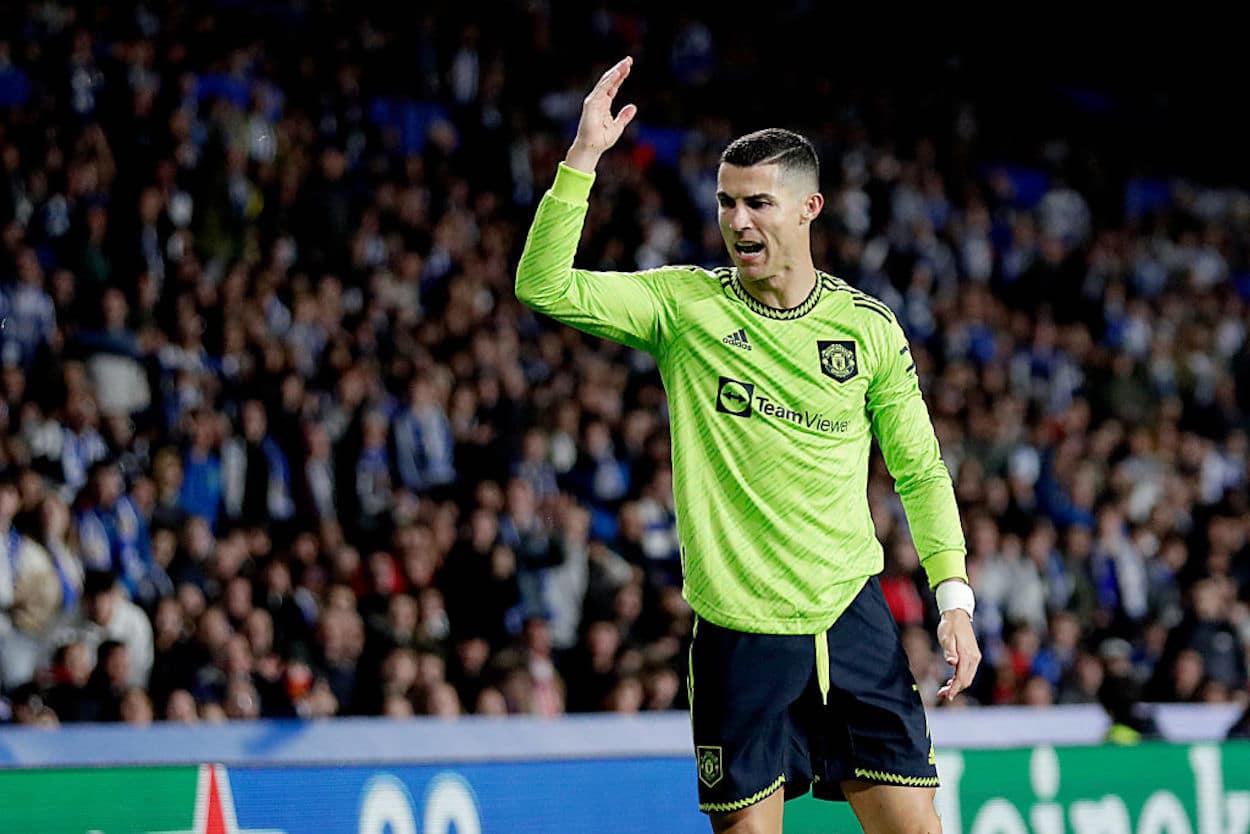 Manchester United Made Their Own Schedule Worse, but It's Not a Complete Nightmare
Manchester United are going to have to play two extra Europa League matches in February. Just how damaging will that be?
While there's still a long way to go in the 2022-23 soccer season, Manchester United might be turning a corner. Erik ten Hag has the Red Devils playing better football, and even though there's still a Cristiano Ronaldo-shaped shadow over Old Trafford, the results have improved. Even a win on Thursday, November 3, however, couldn't save United from a problem in the new year.
Although the English club beat Real Sociedad 1-0, that wasn't enough to avoid finishing the group stages in second place. That means Manchester United will have to play an extra two matches in February against one of the clubs coming down from the Champions League.
Is that the perfect scenario? Of course not, but it's also not the nightmare you might think.
Manchester United don't get a free pass into the Europa League Round of 16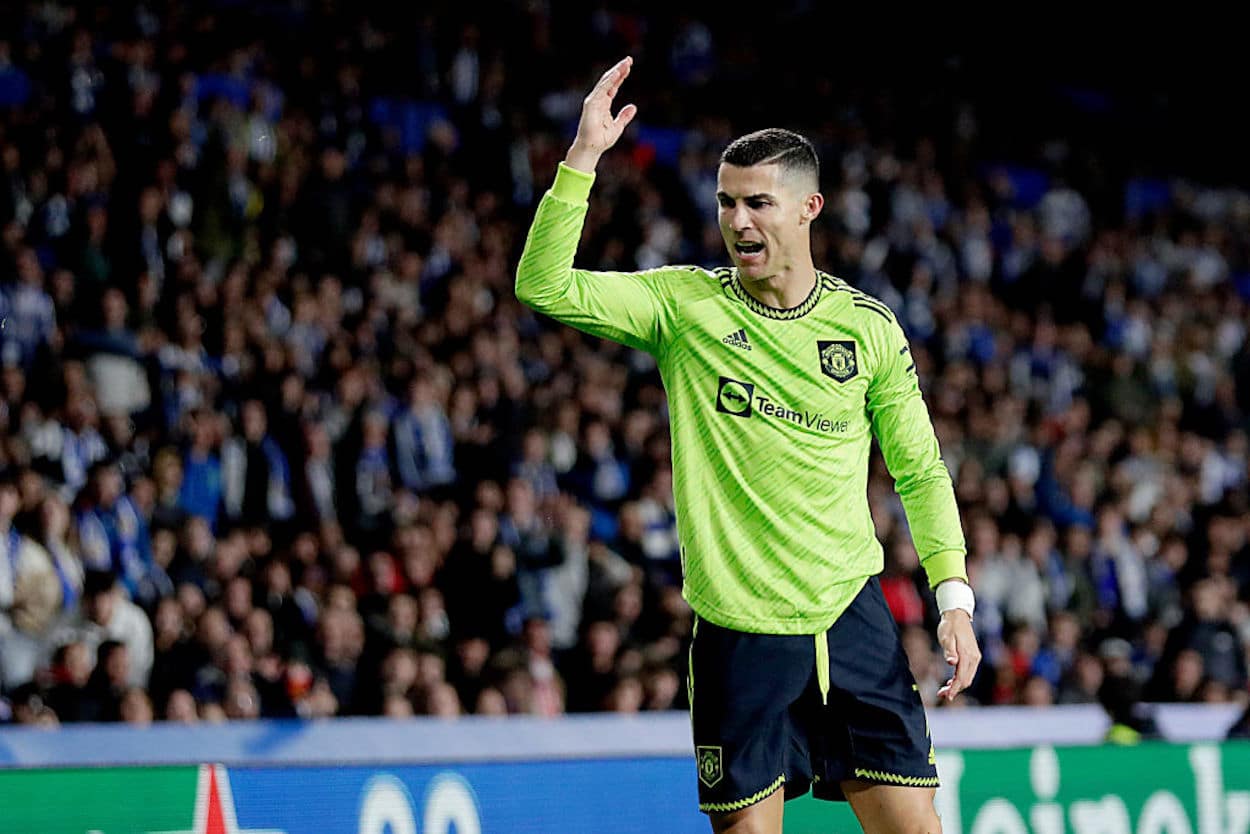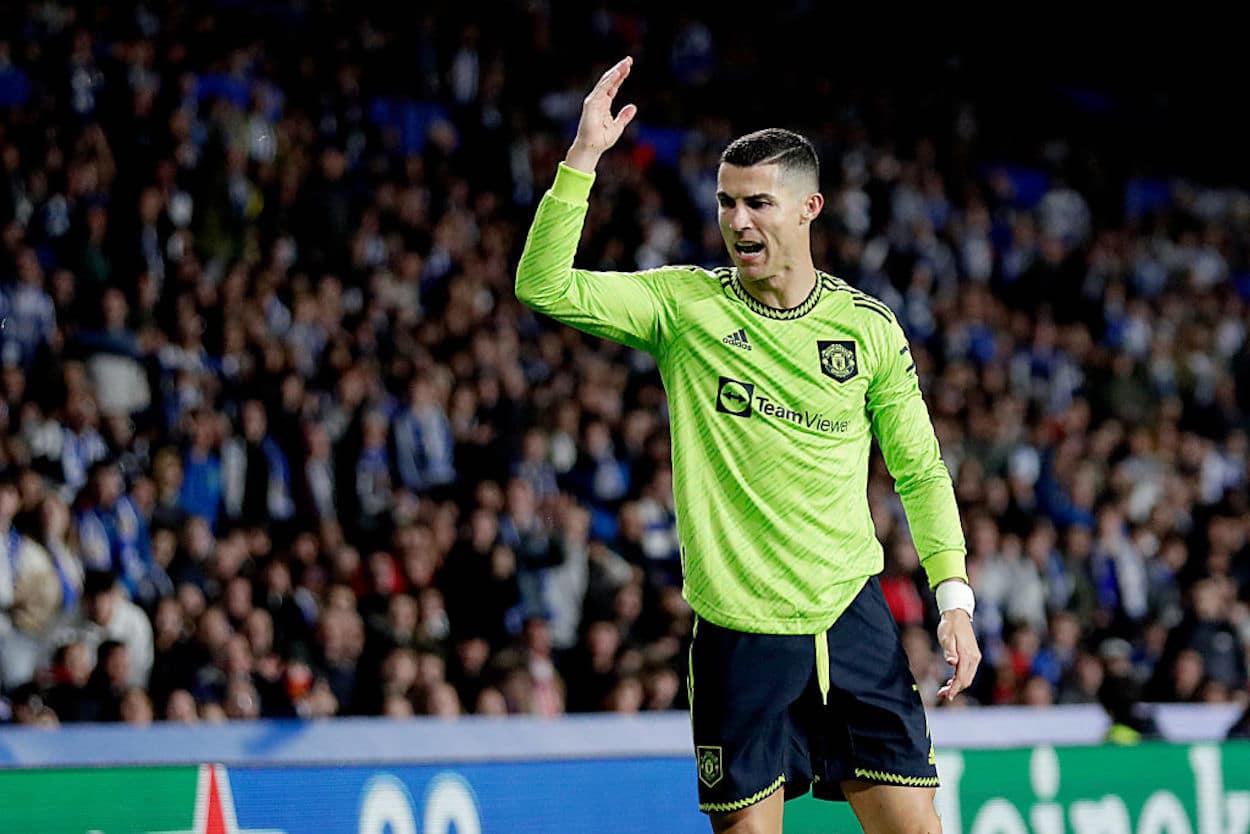 While clubs like Manchester United and Arsenal don't really want to be in the Europa League, they'll still try to make the best of a bad situation and take a run at the title. In this year's edition, though, the former squad will face a tougher road to the trophy.
In Group E, United finished second thanks to goal differential. That means ten Hag and company won't jump directly to the Round of 16. Instead, they'll have an extra two-legged round against one of the third-place teams from the Champions League.
That scenario is disappointing on two fronts. First, it adds an extra two matches to an already busy schedule. We don't know what teams will look like after the World Cup; perhaps players will be physically and emotionally fatigued and take months to get back to normal. Having a European tie and all that it brings — travel, the stresses of needing to win, the sheer effort of playing two extra games against a tough opponent — isn't ideal, especially when those matches didn't have to be added to the calendar.
There's also the fact that this isn't just a regular Europa League draw but one that features Champions League clubs. Although you could argue these squads aren't the elite of the elite, it's still less than ideal to find yourself facing the likes of Barcelona or Juventus, no matter how wounded they may be.
Like it or not, though, that's the situation Manchester United find themselves in. The playoff draw will take place on November 7, and the Red Devils will play these extra matches during back-to-back weeks in February.
With all of that being said, though, things could end up being fairly painless for United
Given the uncertainty of the current campaign, it's easy to look at any extra matches as a nightmare scenario. That's reasonable to some extent, but it's also possible that the Red Devils won't have too many issues.
First, let's look at the scheduling front. The two playoff matches will take place on February 16 and 23. United's current schedule for that month is as follows:
February 4, Crystal Palace (Home)
February 11, Leeds (Away)
February 16, Playoff 1 (Away)
February 18, Leicester (Home)
February 23, Playoff 2 (Home)
February 25, Brentford (Home)
Beyond the caveat that the Leicester and Brentford game will presumably be shifted from Saturdays to Sundays, that list doesn't exactly seem impossible. Heading to Elland Road and facing a high-pressing Leeds side will be a physical challenge, but facing Leicester and Brentford at Old Trafford isn't too bad. Erik ten Hag should be able to lightly rotate his squad without too many issues.
Then, moving on to the potential teams United can face:
Ajax
Barcelona
Juventus
Leverkusen
Salzburg
Sevilla
Shakhtar Donetsk
Sporting
From a travel perspective, most of those away trips are manageable. Shakhtar Donetsk would be the toughest, but they've been playing European matches in Warsaw, Poland. Assuming that won't change in the Europa League, the trip becomes easier for United.
Things are also potentially doable in terms of matchups. Barcelona and Juventus are big names with some capable players, but both clubs have been short of their historical best. Ajax and Sporting could be tricky ties due to narratives (ten Hag joined from Ajax and Cristiano Ronaldo started out at Sporting) and on-pitch abilities. Sevilla, Shakhtar Donetsk, RB Salzburg, Sevilla, and Bayern Leverkusen shouldn't be underestimated, but the Red Devils won't be too scared to see any of those clubs on the calendar. At this point in the competition, you're going to face challenges no matter what.
It goes without saying that there are plenty of permutations and unknowns. An easy draw, for example, becomes a nightmare if three players get hurt the weekend before heading abroad. Looking at things on paper, though, United should be able to manage just fine.
Would Erik ten Hag and his Red Devils rather be sat at home with their feet up? Of course, but these two matches shouldn't cause the entire season to crumble. If they do, things at Old Trafford are more fragile than we thought.
Have thoughts on this topic? Keep the conversation rolling in our comments section below.