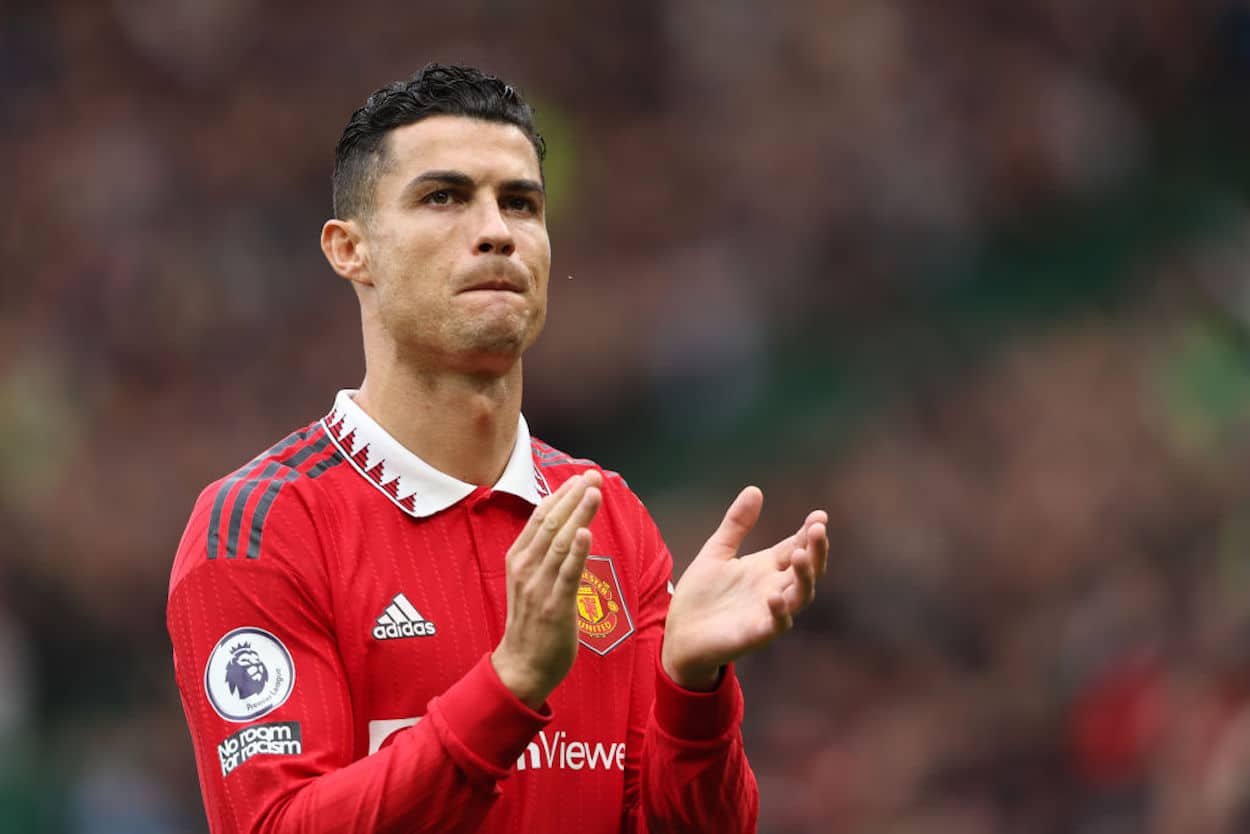 Cristiano Ronaldo: Where Could the Striker Go After Leaving Manchester United?
At this point, the writing seems to be on the wall for Cristiano Ronaldo. If he's done at Manchester United, where could he go next?
There's a point in every pro athlete's career when they start losing the race against Father Time. In the world of soccer, that's currently happening to Cristiano Ronaldo. The Portuguese striker is one of the modern game's legends, but he's been slowing down. Not only has his game changed — he's gone from a pacy winger to a lethal finisher who doesn't do much work beyond the penalty box — but he's now fallen out with Manchester United manager Erik ten Hag.
On the back of his recent benching, it seems like the clock is ticking on CR7. While his contract with United doesn't expire until the summer of 2024, there really isn't a way to come back from this. Even if the striker gets back into the lineup, he'll probably leave Old Trafford during 2023.
With that in mind, let's trace out some of the potential trajectories and try to determine what the future could hold for Ronaldo.
Option 1: Ronaldo stays in England and moves to Chelsea
The pros to this move are pretty clear: Ronaldo is earning a massive amount of money, and few clubs in the world can afford him. Chelsea, however, are one of them. We also know that the Blues were linked to the striker during the summer, with American owner Todd Boehly reportedly being keen on the idea. Thomas Tuchel seemed to be the sticking point, but he's out of the picture. Chelsea also lack a clinical number 9, with Pierre-Emerick Aubameyang leaving something to be desired in that department.
So the move would allow CR7 to continue raking in the cash, stay in the Premier League, and join one of modern football's biggest clubs. Chelsea would get someone who, for all his faults, can score goals and bring a household name to Stamford Bridge. What's not to like?
Well, first of all, Ronaldo would be the ultimate short-term move. Aubameyang is already playing on borrowed time; CR7 will only be worse, at least from a squad-building perspective. The Portuguese will also have some of the same problems that Auba does, namely his inability to bring much to the pitch beyond scoring. Once that ability to find the back of the net dries up, neither striker is really pulling his weight.
There's also the issue of Graham Potter. Moving from Brighton to Chelsea is quite the leap, and it's unclear what his dynamic with Boehly is like. Can the manager push back and say that CR7 doesn't fit his style? Or will the big boss ultimately get what he wants?
Option 2: CR7 returns to Italy
After Ronaldo was dropped from the United squad, links to Napoli began to resurface. There were whispers that the striker could return to Italy in the summer, but nothing materialized. Could something be on the cards now?
While you could argue that taking the pitch in an easier league would allow Ronaldo to prolong his career, there are still some issues. Beyond the financial toll — it's unlikely that Napoli could take on his current wages — the club's sporting director has said that he'd rather build a young squad than recruit CR7.
"During the transfer market we pretend to chat with everyone, and sometimes we do it for real. But we wanted to invest in a young team," Cristiano Giuntoli told Corriere dello Sport at the end of the summer, according to the Manchester Evening News.
In a similar vein, Napoli have a talented young striker in Victor Osimhen. While there's certainly a chance he'll leave for a bigger club, replacing him with Ronaldo doesn't seem like a sustainable way forward.
Option 3: A sentimental return to Portugal
Before he burst onto the global stage at Manchester United, Cristiano Ronaldo came through the ranks at Sporting. Returning to his boyhood club could be the perfect way to tie a bow on his career, right?
Again, there are some clear pros to the potential move. Taking the pitch in Portugal would be much less taxing than in the Premier League. A move to Lisbon would also allow CR7 to keep playing European football, which is probably an important factor. No one, especially an uber-competitive athlete, wants to admit they're past it, and playing Champions League matches would give the striker a sense that he's still part of the big time.
With that being said, though, there are similar issues to the ones we traced out with Napoli. While Sporting may be a pretty big fish in the small Portuguese pond, it's unlikely they'll be willing to pay Ronaldo's wages. There's also the potential complication of how an aging superstar works within a squad consisting of young talent. At this point, we know the striker isn't content to be a bench player. Are you going to start him over a prospect who you can develop and sell for a massive profit in the future?
Option 4: A big-money move to somewhere like Saudi Arabia
During the summer, there was a rumor that Ronaldo could leave the Premier League for Saudi Arabia. While that didn't materialize, it's hard to imagine a similar offer wouldn't be on the table come January.
The biggest carrot that the Saudi league would have to offer comes from the financial side. Ronaldo wouldn't have to take a pay cut; if anything, he could receive a raise. The lower standard of competition would also allow him to keep playing for years to come, which could be a perk if he's still not sold on the idea of retirement.
The biggest negative, at least from the Portuguese star's perspective, would probably be the lack of prestige. Moving to Saudi Arabia is essentially admitting that you're not good enough for the biggest leagues anymore. With Messi still playing Champions League football at PSG, could Ronaldo swallow his pride to that level?
Who knows, maybe with the World Cup in the rearview mirror, Ronaldo will have fewer concerns about keeping up appearances and remaining in the spotlight.
Option 5: Cristiano Ronaldo finally retires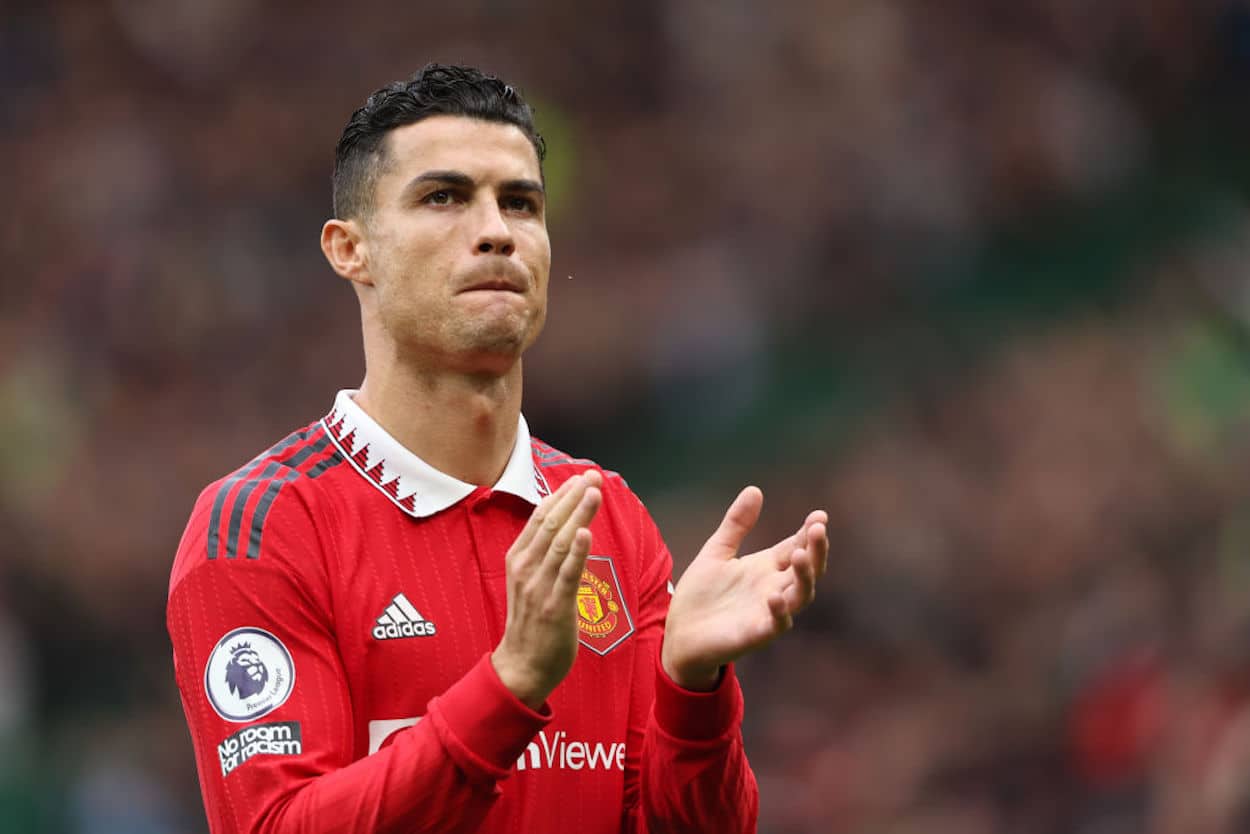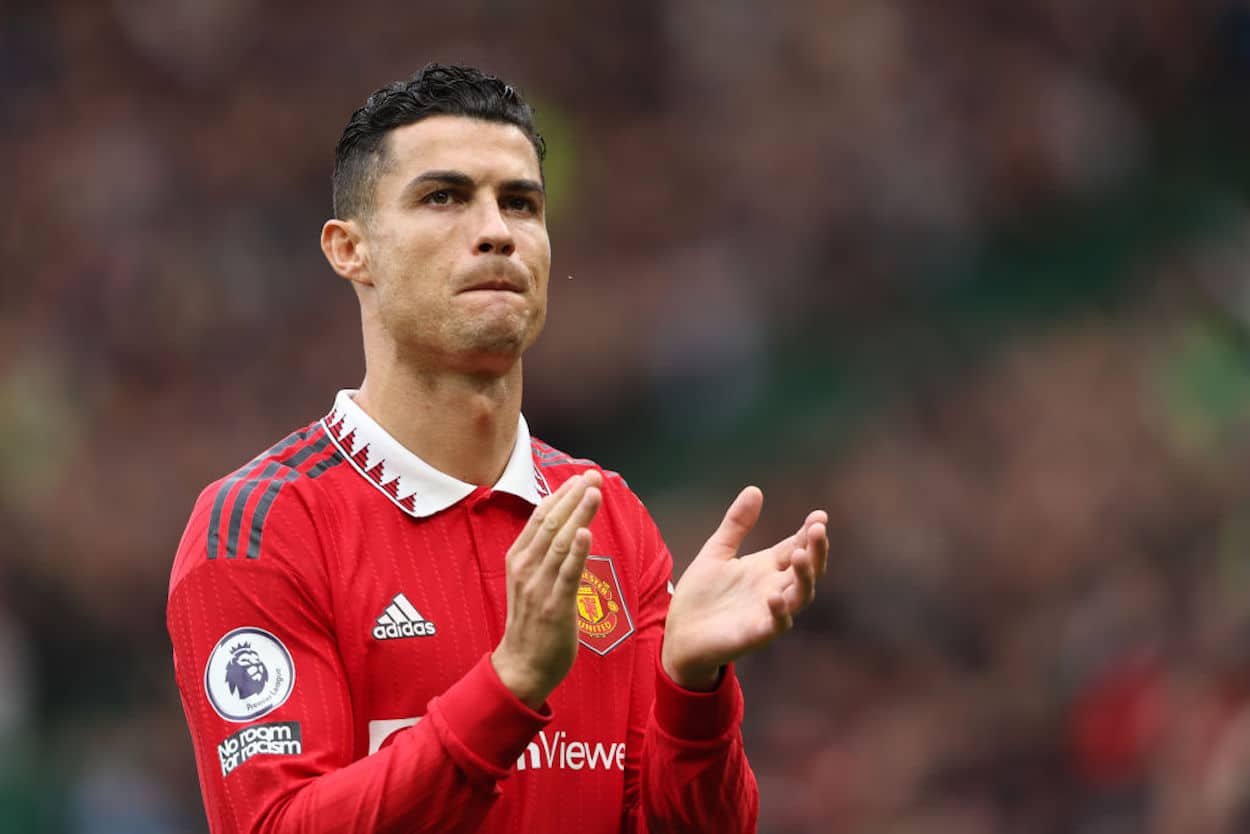 At this point in the list, you've probably grasped the harsh reality of the situation: There are no perfect solutions for Cristiano Ronaldo. Through that lens, retirement might be the best solution.
Whether you love him or hate him, no one can argue with the striker's resume. During the 2010s, he (along with Messi) was football. In recent years, though, some of the luster has started to fade. Take, for example, the current situation at Manchester United. While it will ultimately be forgotten, it's not ideal for the entire conversation to focus on Ronaldo's bad behavior, at least from a legacy perspective.
Retirement would stop all of that. In the blink of an eye, the narrative would shift. Praise would pour in from every corner of the sporting world, and social media would be filled with clips of great goals. As the cliche says, a player is never more talented than when he isn't playing.
At the same time, though, there is a personal component to the equation.
While every athlete is competitive, Ronaldo takes things to the next level. His entire life has revolved around football, and leaving that behind is a tough decision that anyone would grapple with. Can he handle hanging up his cleats? Or will he need to spend a few more seasons before he's ready to face the music? At this point, only the striker can answer that question.
As of now, though, it's unclear what the future holds. One thing we do know, though, is that Cristiano Ronaldo is showing his age. How he handles that is ultimately up to him.
Have thoughts on this topic? Keep the conversation rolling in our comments section below.