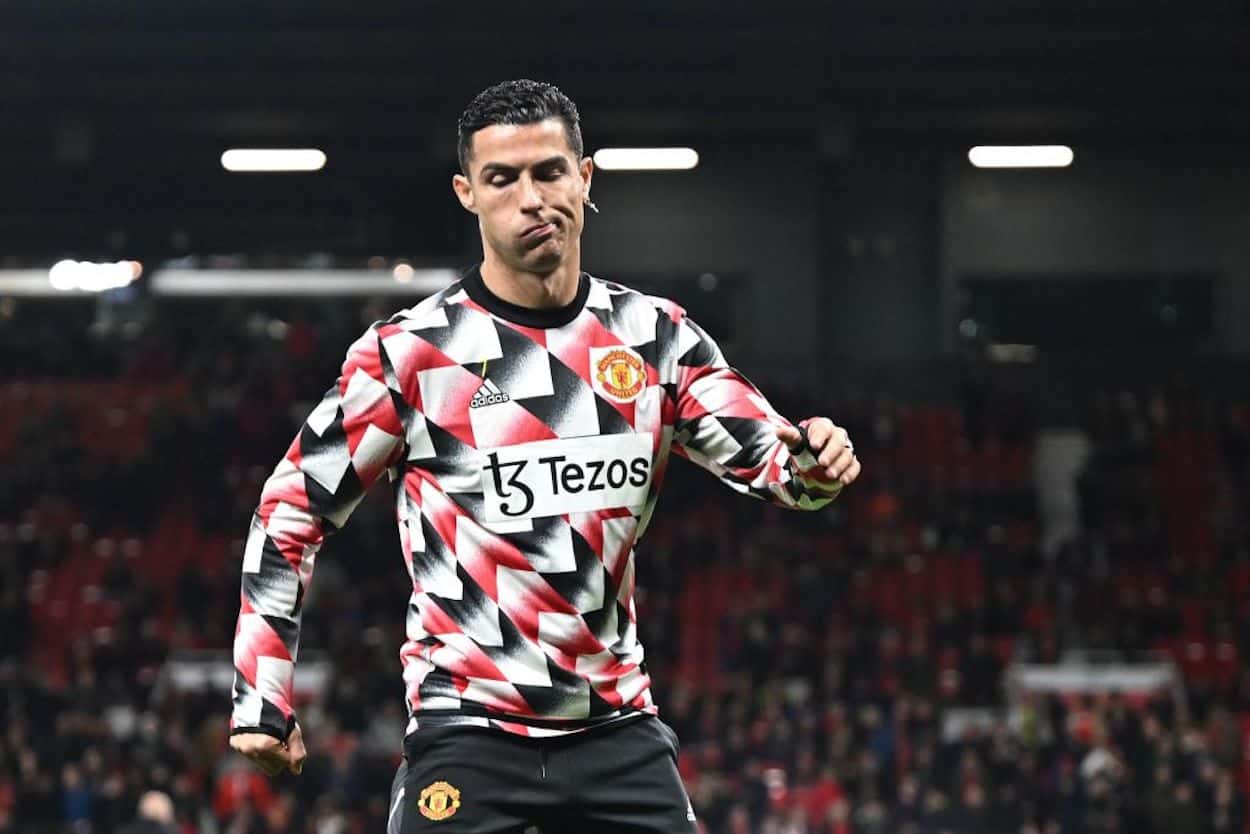 Cristiano Ronaldo Continues to Prove He's His Own Worst Enemy
While it's impossible to argue with Cristiano Ronaldo's overall body of work, his decline and attitude are ruining what remains of his career.
When it comes to raw soccer talent, Cristiano Ronaldo sits near the top of any list. While his game has evolved over the years, the Portuguese forward is one of the best pure scorers the beautiful game has ever seen. If you need to put the ball in the back of the net, CR7 is your guy.
These days, though, that talent isn't enough to earn Ronaldo much playing time. During the summer, he reportedly tried very hard to leave Old Trafford but couldn't find any takers. With United, he's been a bit-part player at best, and his frustration clearly boiled over on Wednesday night.
Although the Red Devils had a great night and comfortably outplayed Tottenham, their biggest name was in no mood to celebrate. Not only did Ronaldo, who was an unused substitute, leave the pitch early, but he completely left the stadium. While it's easy to write that off as a one-off emotional reaction, that wasn't the first time the striker has put himself first. And, at this point, he's only hurting himself.
Cristiano Ronaldo left the pitch and the stadium early as Manchester United notched a big-time win
On Wednesday, Manchester United put in one of their most dominant performances in recent memory, outplaying Tottenham Hotspur and securing a 2-0 win. While that seemed like that top of victory that would be a team-building moment at least one man wasn't interested.
In the dying moments of the game, TV cameras captured Cristiano Ronaldo leaving the United dugout and heading down the tunnel. He wasn't present on the pitch as his teammates celebrated the win, and now it seems like he wasn't even in the dressing room. According to Laure Whitehall of The Athletic, the Portuguese striker completely left the stadium.
After the match, manager Erik ten Hag kicked the CR7 can further down the road.
"I don't pay attention today, we deal with that tomorrow," said during an Amazon interview. "I want to focus on this team, it was a magnificent performance from all 11 players. I have to correct myself, it was a performance on the subs who came on. A squad performance."
That sort of behavior isn't new for Ronaldo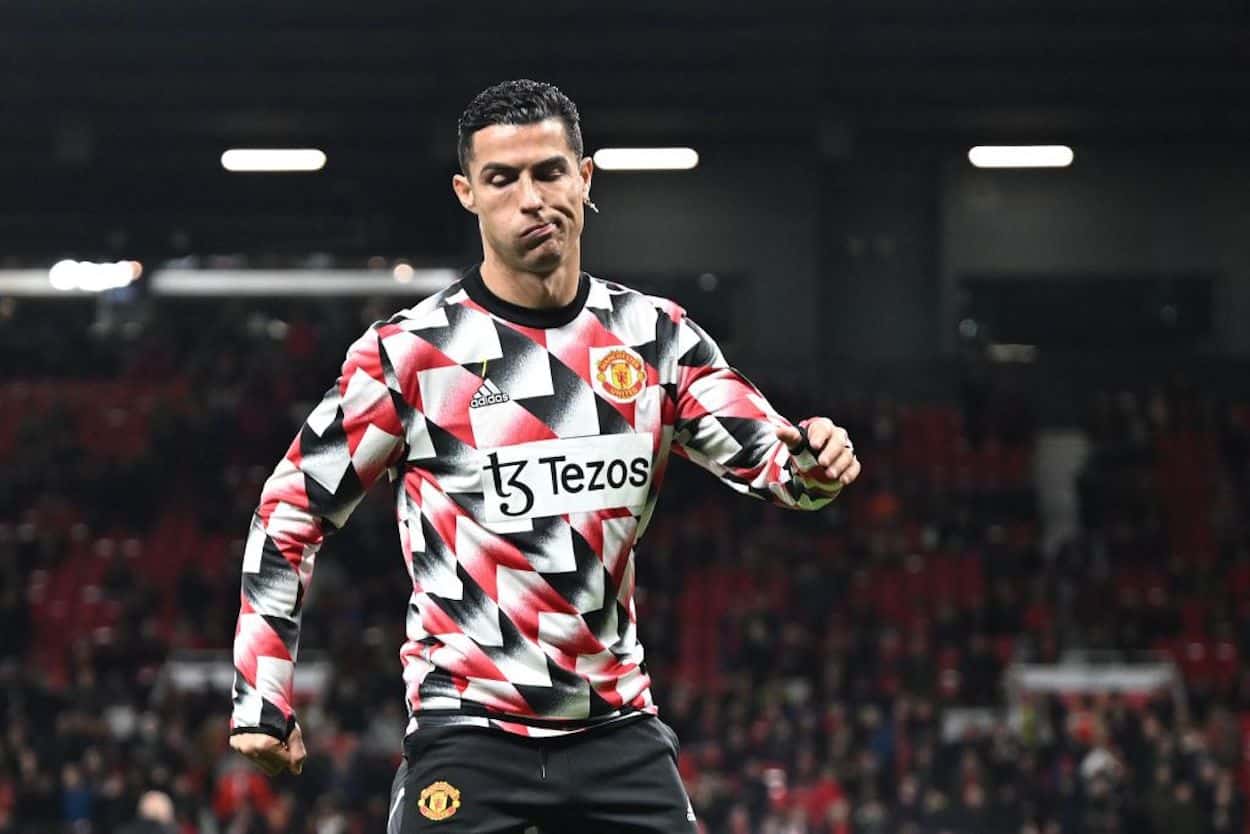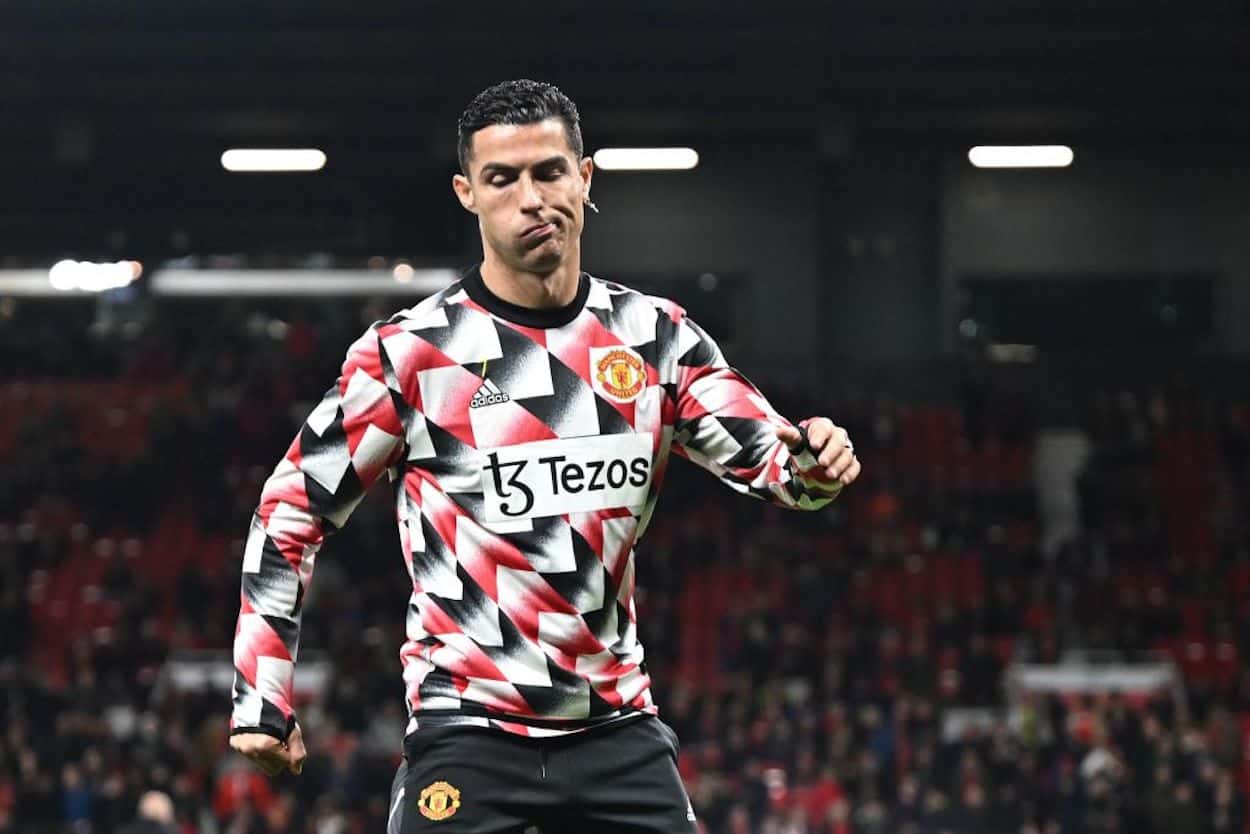 In the heat of the sporting moment, it's possible to excuse a one-off choice. For Cristiano Ronaldo, however, this is becoming a pattern. He can't seem to accept that he isn't bigger than the club.
During the summer, the striker failed to report to training with the rest of his teammates. While "family reasons" were eventually cited for his absence (h/t The Athletic), things feel a bit different when you consider CR7 was actively trying to leave United. That set the stage for some early season awkwardness, as ten Hag couldn't start the striker due to a lack of match fitness (at least if we take the manager at his word.)
Ahead of a preseason match against Rayo Vallecano, Ronaldo replied to an Instagram post about his availability saying, "Sunday the king plays." And while he did play, he was substituted at halftime and left the stadium early alongside Diogo Dalot. Needless to say, ten Hag wasn't pleased.
Now, the striker has made a similar choice during an even more united (pun not intended) moment.
At this point, Cristiano Ronaldo is only hurting himself
Based on everything we know of CR7, it's easy to assume how he was feeling on Wednesday. The striker wants to be on the pitch making a difference; the combination of being an unused substitute and seeing the team thrive without him had to sting. At this point, though, he's only hurting himself.
As far as we can reasonably conclude, his time at Old Trafford is done. While he'll make some appearances as a depth option, Ronaldo is never going to be the long-term answer. Between his age and Erik ten Hag's vision, it's simply not going to happen.
Faced with that reality, everything the Portuguese star does has to be viewed like a job interview. And, if the summer was any indication, he's falling short on that front.
Based on his wages — even if he's theoretically willing to take a pay cut — and his star status, there are realistically only a few clubs where Ronaldo can land. Now, consider how many of them already have starting strikers or play a style of football that requires a number 9 who can press high, drop deep in possession, or do something other than score goals.
Now, add an outsized ego into that equation. Some managers could tolerate Ronaldo's antics if he were still performing like the best player in the world, but that ship has sailed. At this point, adding him to your team will provide some goals, but it will also cost a pretty penny and create a media circus. Who would willingly sign up for that?
During his younger days, Cristiano Ronaldo's confidence (or, more cynically, ego) helped him become an elite goalscorer capable of changing any match. These days, though, his skills have declined while that attitude remains unchanged. It almost feels like a Greek epic, where the hero's great strength is also his biggest weakness.
Unfortunately for CR7, though, there isn't a storybook ending. If he can't accept his new reality, he'll be the only one paying the price.
Have thoughts on this topic? Keep the conversation rolling in our comments section below.