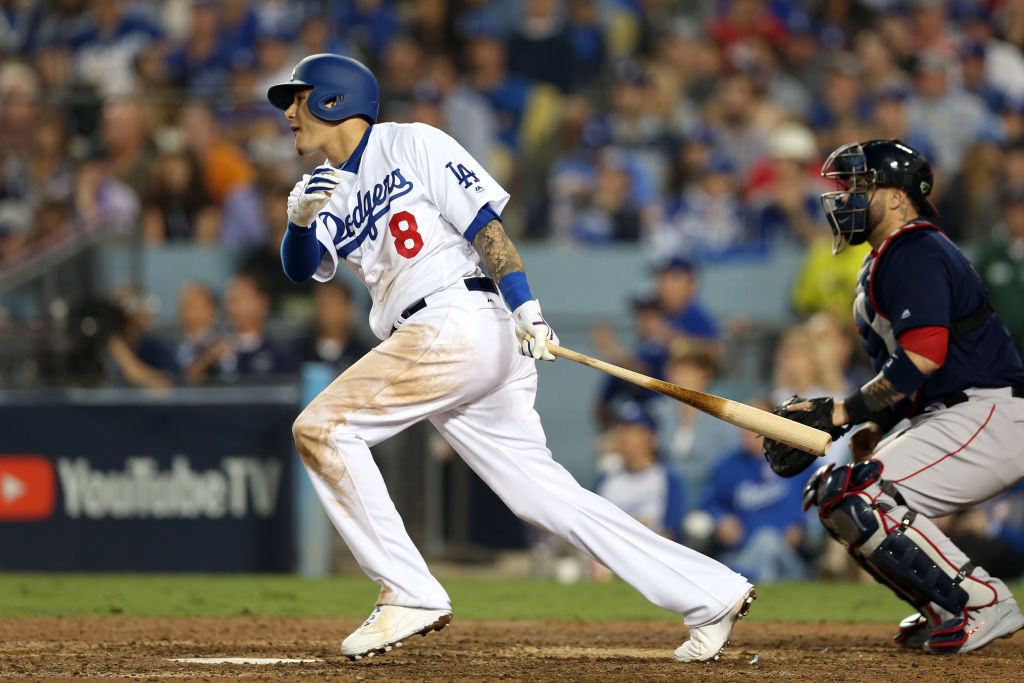 Manny Machado's Surprise Meeting With Kobe Bryant
As an athlete Manny Machado has met fans and made their dreams come true. In 2018, the tables were turned when Kobe Bryant made Machado's dream come true.
Manny Machado has had more than his share of highlights in eight years of Major League Baseball. In 2018, the slugger got a surprise visit from an admiring fan in Kobe Bryant that turned out to be one of the highlights of Machado's career in Los Angeles and one he won't soon forget
Manny Machado's career
Manny Machado made his MLB debut as a 19-year-old in 2012 for the Baltimore Orioles. It didn't take long for the youngster to make an impact. In 2013 he earned a spot on the American League All-Star team on his way to leading the league in doubles with 51. He also earned his first Gold Glove.
Two years later Machado's power game exploded on to the scene as he finished the season with 35 home runs and 86 RBIs. He made his second All-Star appearance, earned another Gold Glove, and finished fourth in MVP voting. 
Machado also made All-Star appearances in 2016 and 2018 for the Orioles. The day after the 2018 game, the Dodgers acquired the shortstop from the Orioles in a move to bolster the team's chances in the postseason.
Manny Machado idolized Kobe Bryant
When Manny Machado arrived in Los Angeles he found himself in somewhat of a dilemma. His No. 13 uniform number wasn't available because it was already worn by fellow infielder Max Muncy. He decided to go with the No. 8, the number worn by Los Angeles Lakers star Kobe Bryant.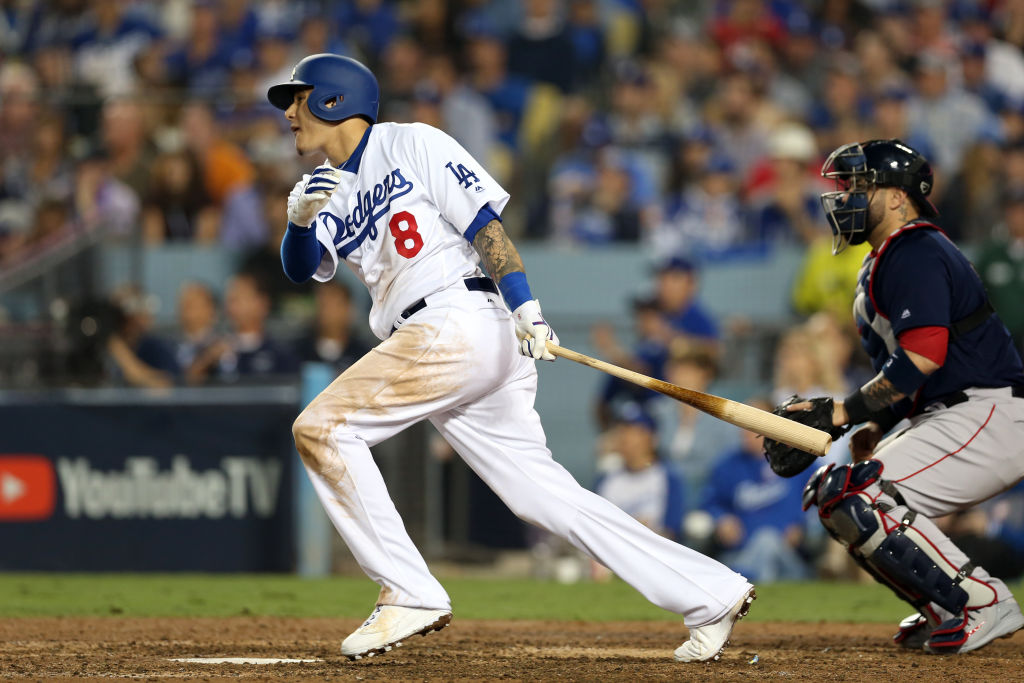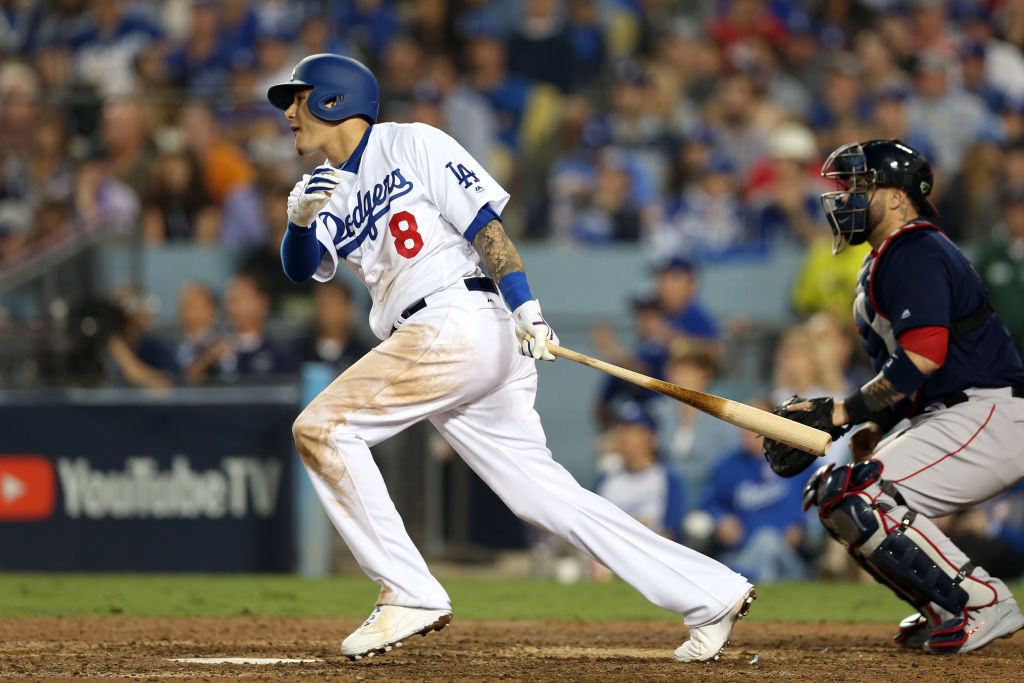 To outsiders, it might have seemed like a random selection by Machado. It wasn't. Machado had been a fan of Bryant for years. In fact, one of the reasons he agreed to play in Los Angeles was he hoped one day he might be able to meet the athlete he had idolized since he was a child. Machado was such a big fan of Bryant he had even named his dog Kobe.
Manny Machado finally meets Bryant
In 2018, just hours before Game 4 of the World Series, Machado was going through his pregame prep working out in the weight room when someone came in and told him he had a special guest in the locker room. 
Machado almost didn't believe it. He hurriedly finished up his pregame workout and was about to head out and meet his idol. Machado never got to the door. Bryant walked in.
Bryant walked over, greeted Machado, and the pair talked for a few minutes sharing stories of admiration for one another's work. As the conversation wrapped up, the two prepared to take a picture. Just moments before the picture was taken, Bryant paused. He then surprised the baseball superstar by taking off his blazer to reveal he was wearing Manny Machado's No. 8 jersey.
The moment was surreal. Machado's idol was standing right in front of him. And he was wearing his jersey.
Machado after Bryant's death
Since Bryant's death, Machado, who is in his second year with the San Diego Padres, has had time to reflect on that meeting and more significantly, the impact Bryant had on his life as a person and as an athlete.
He said as an athlete, he appreciates what Bryant accomplished and even more so now that he's older and one of the veteran leaders for the Padres. Machado said he tries to lead by example the way Bryant did on and off the court.

"If you don't put that blood, sweat and tears into your craft, you can never accomplish anything. That's what he did as a player, as a family man, as a husband, as a dad. He just did it all."

Manny Machado
Like so many athletes, Machado learned from Bryant what it takes to succeed in sports and in life. He also had the fortune of learning from that one surprise meeting in October 2018 that if you're willing to put in the time and effort, some day you just might meet your idol.