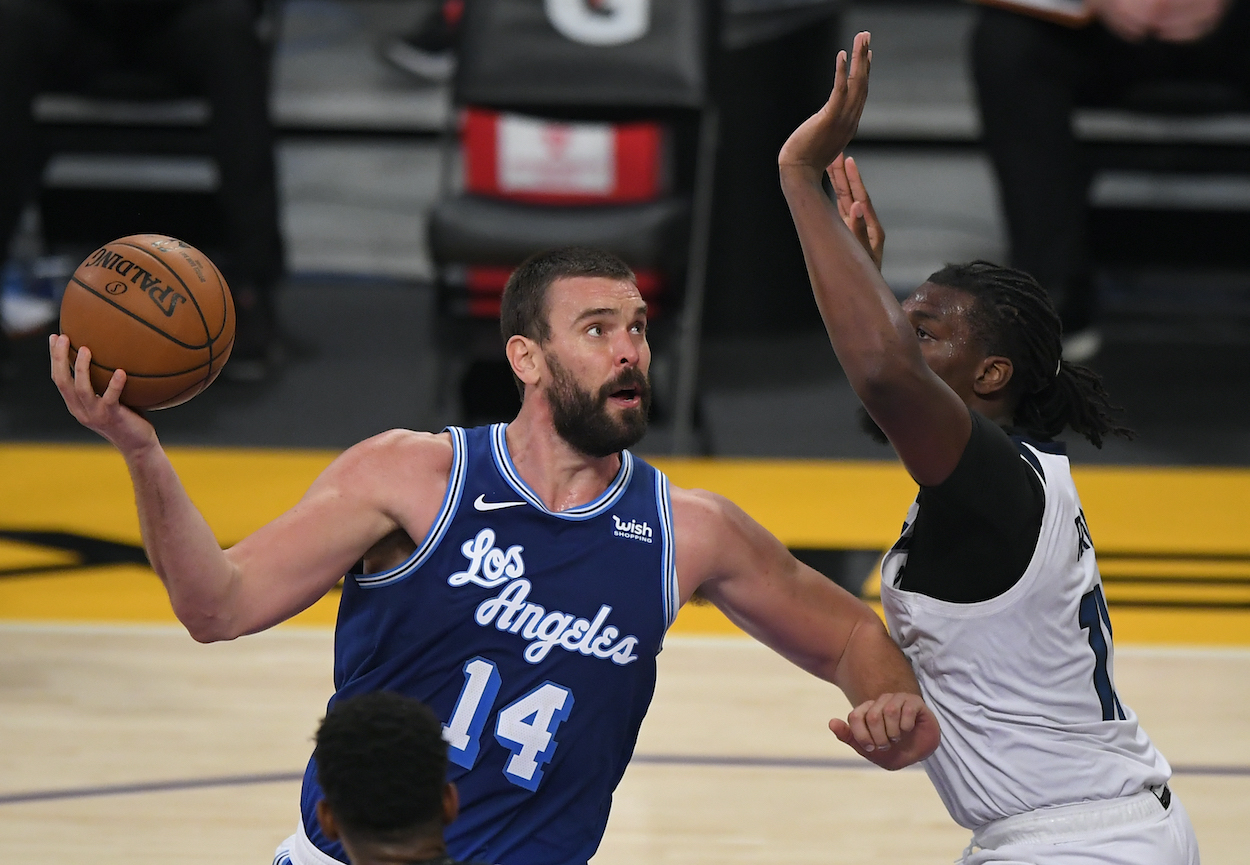 36-Year-Old Marc Gasol Isn't Closing the Door on an NBA Comeback Just Yet
Marc Gasol didn't play much for the Lakers down the stretch last year, but he's not calling it quits on the NBA just yet.
Marc Gasol has moved on to a new phase of his life. After a disappointing season with the Los Angeles Lakers, the veteran center returned to his home country of Spain to play for Bàsquet Girona, and it seemed at that point that his NBA career had officially come to an end.
But in a recent interview, Gasol candidly admitted his NBA career might not be over after all, and some teams might have some interest in bringing him in for a championship run.
Marc Gasol is now playing in Spain
Once upon a time, Gasol was an elite NBA center. He made three All-Star Games, was named an All-NBA player two times, and won a Defensive Player of the Year Award in a span of six years from 2012-17. But he hasn't been the same player since leaving the Memphis Grizzlies in 2019.
As a member of the Lakers last year, Gasol averaged just 5.0 points and 4.1 rebounds per game, which were both by far the lowest marks of his lengthy career. Once Anthony Davis went down and LA signed Andre Drummond to pick up the slack, Gasol took a backseat in the rotation.
Gasol played just 17.4 minutes per game in the postseason last year, and the Lakers decided not to bring him back for another season. LA traded the center back to the Grizzlies in September, and Memphis released him so that he could go back to Spain and play professionally.
Gasol isn't closing the door on an NBA comeback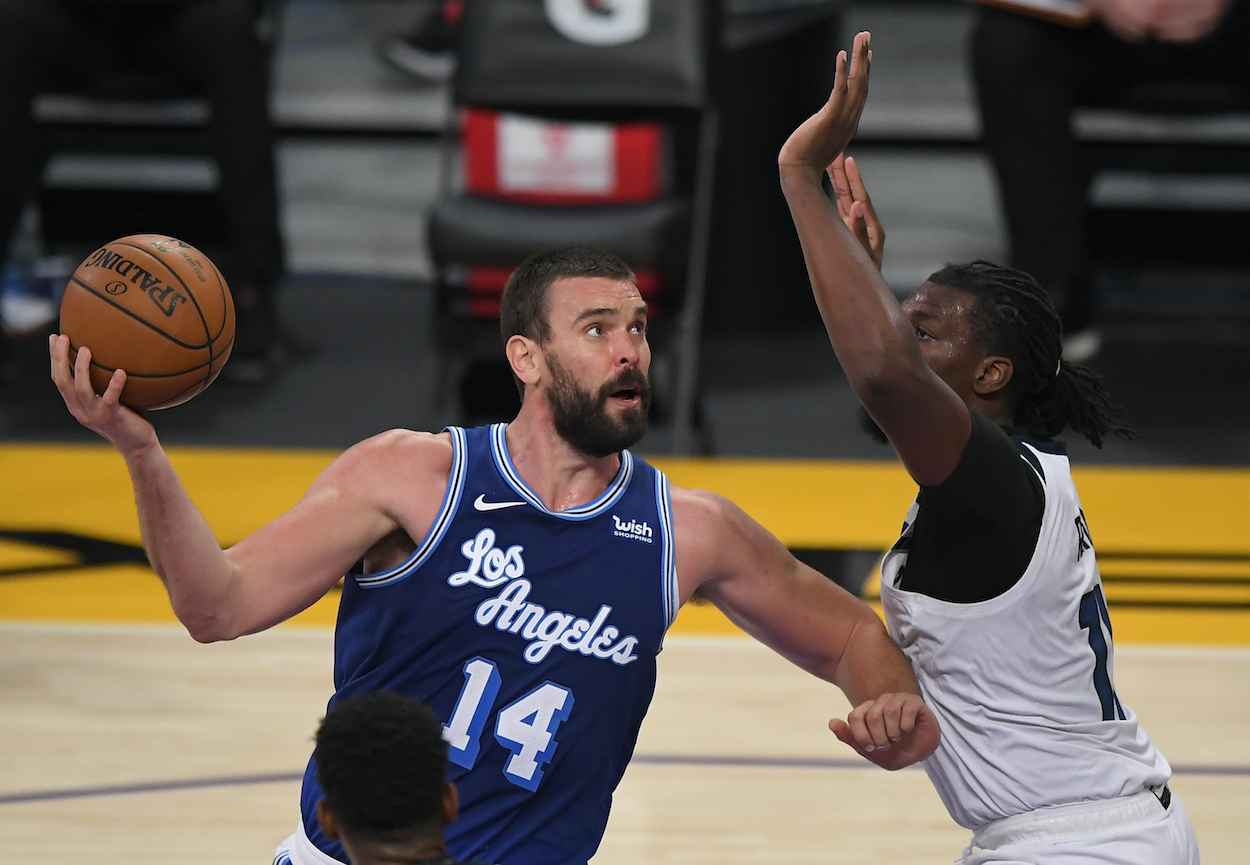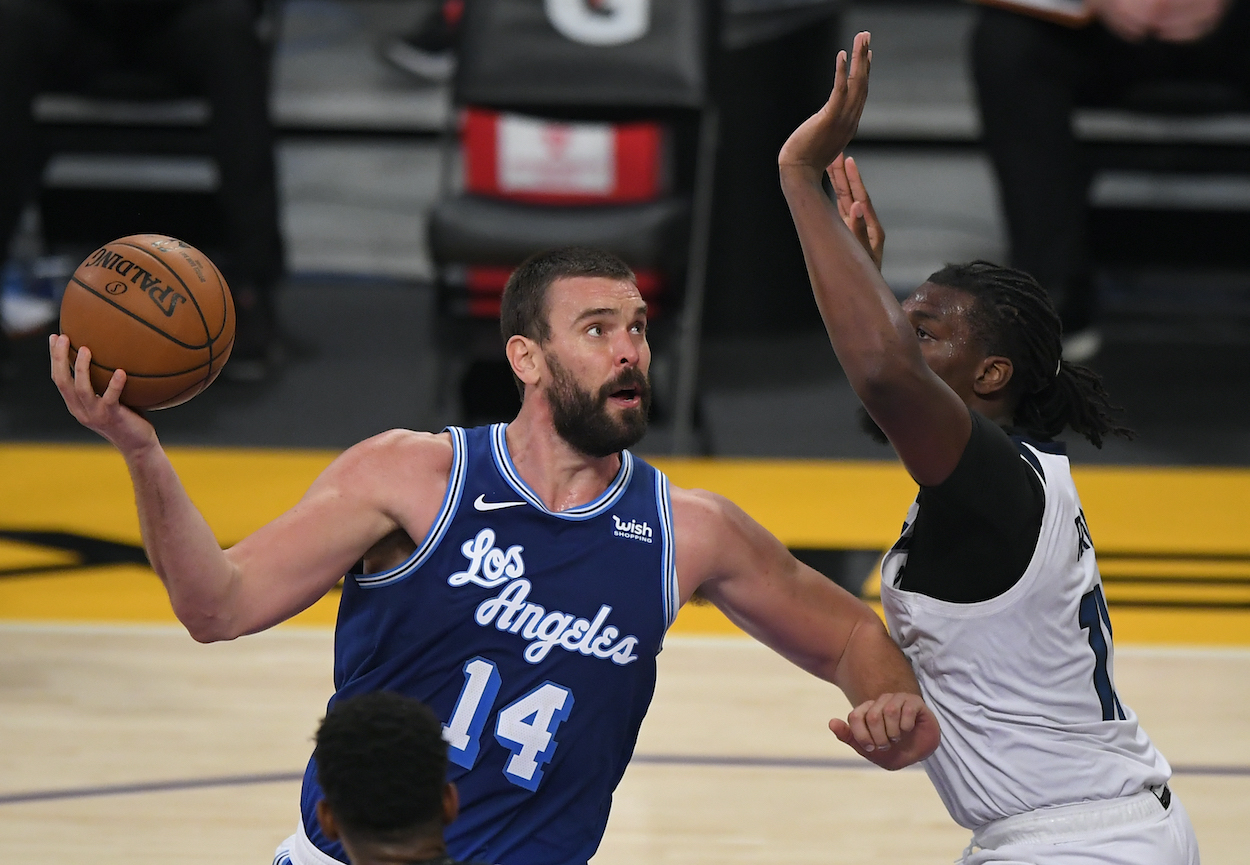 Gasol simply didn't look like an NBA player down the stretch last season, but the 36-year-old isn't ruling out a return to the league. In a recent interview with Cadenaser (which was translated into English by Sportando), Gasol said there's interest around the NBA in bringing him back.
"In the NBA they know I haven't closed the door," he said. "Now I wanted to do this thing (play at Girona) and they understood it, perhaps more than many people here in Spain. The door is not closed, I am not saying that I will return or that I am evaluating it, but I know that there is interest on their part … at the moment I am focused on Girona."
He might be content playing in Spain right now, but if a team calls and offers him a decent contract for the rest of the season, it'd be hard to say no.
A renewed confidence
Gasol wanted to play in his home country while he could still compete at a high level, but after a few months away from the NBA, he feels as if he's ready to get back to the big leagues.
"The most precious thing we have is time. We have little time and each of us decides how to invest it. To live unique experiences, I wanted to give this time to a city that supported me in difficult moments in sport, when I started my career at the age of 21."
It never hurts to bring in an extra veteran for a playoff push, so don't be surprised if a contender reaches out to Gasol in the coming months.
Like Sportscasting on Facebook. Follow us on Twitter @sportscasting19.