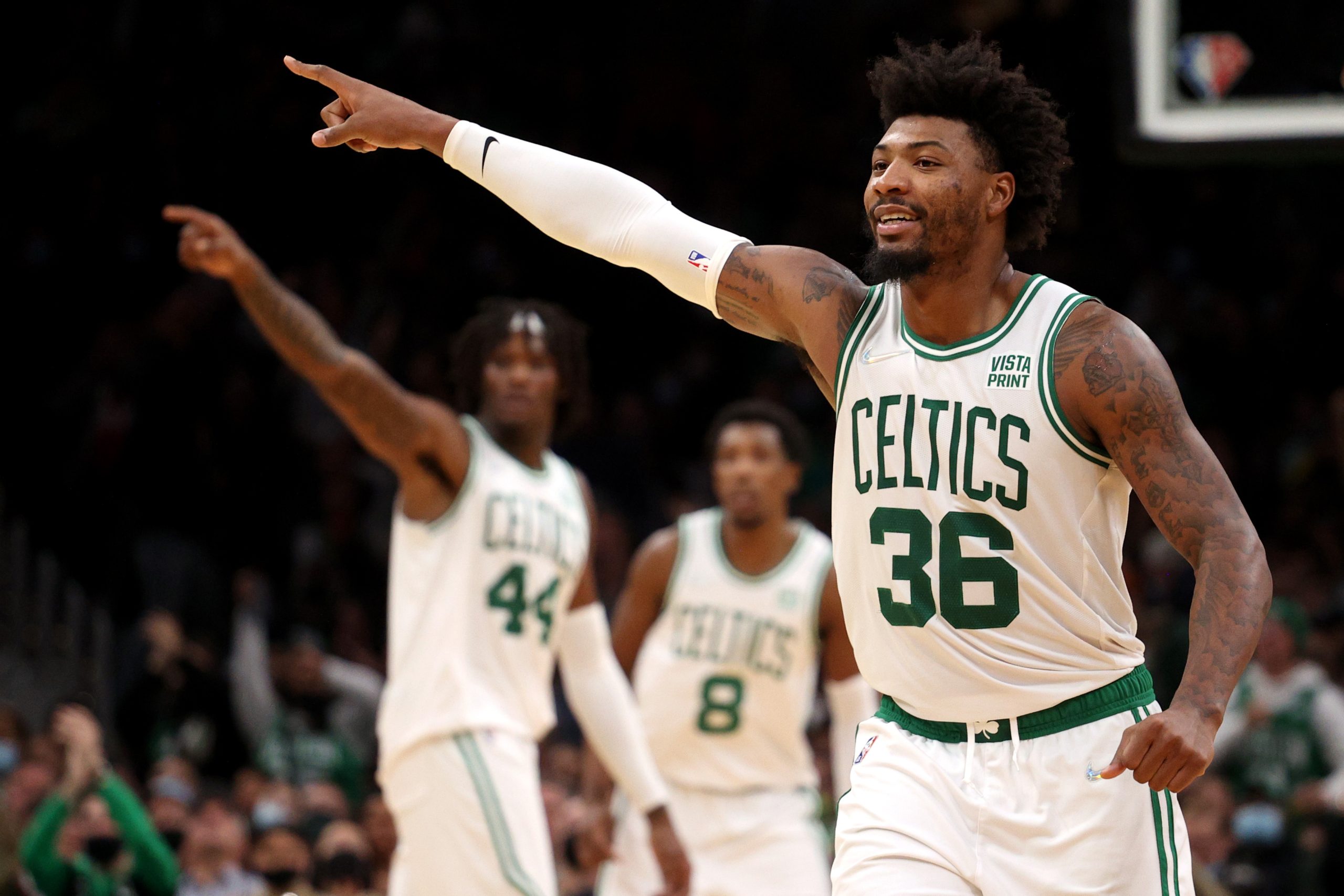 Marcus Smart Calling out Jayson Tatum and Jaylen Brown Might Be Just What the Boston Celtics Needed
Maybe Marcus Smart calling out Jayson Tatum and Jaylen Brown was what the Boston Celtics needed.
It was an ugly beginning for the Boston Celtics. They lost their first three games at home and were staring at a 2-5 record. They rode a three-game losing streak into a three-game road trip after a humiliating home loss to the Chicago Bulls when they blew a 19-point lead in the third quarter and lost by 14.
That's when Marcus Smart stepped in with a controversial comment. The Celtics guard publicly called out the two stars of the team — Jayson Tatum and Jaylen Brown — and it might just be what they needed.
Frustrated Marcus Smart blasted the Boston Celtics and called out Jayson Tatum and Jaylen Brown after an ugly loss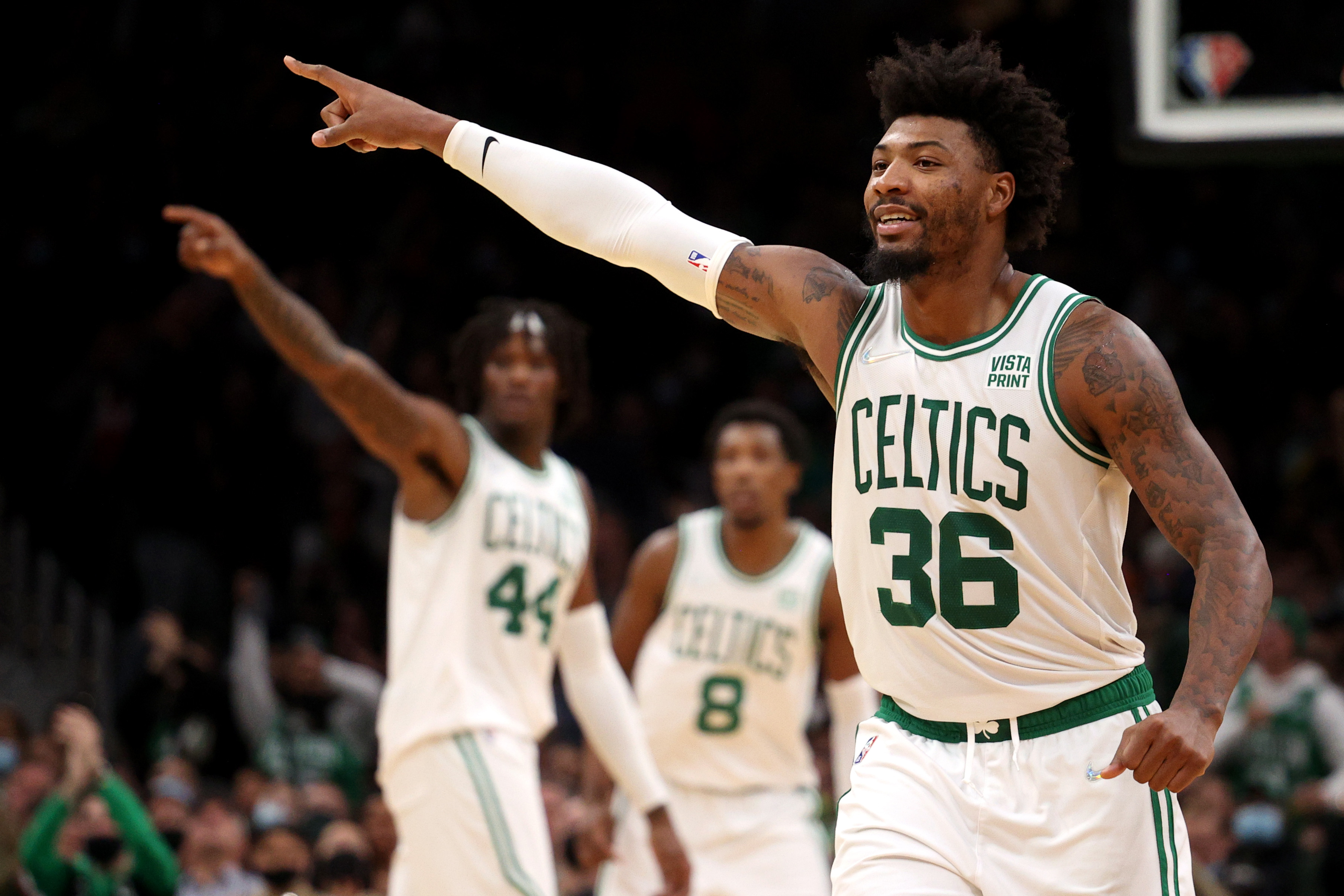 The effort of the Celtics had been in question after just two games this season. After getting embarrassed by the Toronto Raptors at home, Tatum admitted the Celtics failed to match the intensity level of the Raptors.
"We know why we lost," Tatum said, according to Mass Live. "They just played harder than we did, played tougher. It wasn't rocket science. We're all professionals. We're all adults. We understood what had happened." 
It was after their third straight loss at home when Smart came right out with no filter.
"Every team knows we're trying to go to Jayson and Jaylen," he said postgame, according to CLNS Media. "Every team is programmed and studied to stop Jayson and Jaylen. I think everybody's scouting report is to make those guys pass the ball. They don't want to pass the ball."
He continued.
"There's only so much I can do without the ball in my hands and just stand in the corner," Smart said. "We're running plays for our best players and every team knows that. They do a great job of shutting that down. When they shut that down, we can't keep trying to go to those guys.
"Like I said, for me, I can only do so much standing in the corner."
A week later, Jayson Tatum acknowledged Marcus Smart's comments
Smart got what he needed to say off his chest. Speaking at a postgame press conference may not have been the ideal place for that comment to take place, but Smart let it rip.
Tatum did not speak to the media for nearly a week after Smart's remark. He did acknowledge the comments after a loss on the road to the Dallas Mavericks.
"Personally, I mean, we talked about it — individually and had a team meeting, I guess. But I know how to play basketball. I've been doing it a long time, and I'm pretty successful at it," Tatum said, according to WBZ 4 in Boston.
"I've always made the right plays — not perfect, I've got things I can work on," Tatum continued. "I think that's the good part about that. You know, as young as I am, as good as people think I am, I got a lot to improve on, and I'll be the first one to say that. But I'm always gonna play the game the right way and the way that I was taught and the way that I've been playing my whole life. So that's never gonna change."
He did hint that he believed Smart's thoughts should have been kept private.
"I think, you asking that question, I think you know," Tatum said. "I think there are certain things that, obviously, as a group, that we would … you know, there's certain things that I wouldn't come on here and tell you guys about our game plan, you know, specifically."
The Celtics are 3-1 since Smart's comments
After Smart called out Tatum and Brown, the Celtics went on a three-game road trip, winning the first two. They won on consecutive nights, putting in tremendous defensive efforts in a 92-79 win at the Orlando Magic and a 95-78 victory at the Miami Heat.
The lone loss of the trip came at the Dallas Mavericks as Luka Doncic knocked down a long 3-pointer at the buzzer in a 107-104 win. Boston then earned its first home win with a convincing 104-88 victory against the Raptors.
Smart's comments may have angered some, but they may have also lit a fire under the team. Center Robert Williams said that the veterans on the team have been setting up more team gatherings and team dinners.
"We're a brotherhood, right? Let's show we are brothers," Williams said, NBA reporter Keith Smith reported via Twitter.
Whatever the Celtics are doing recently is working. And it all may have been jump-started by an ill-advised comment from Smart.