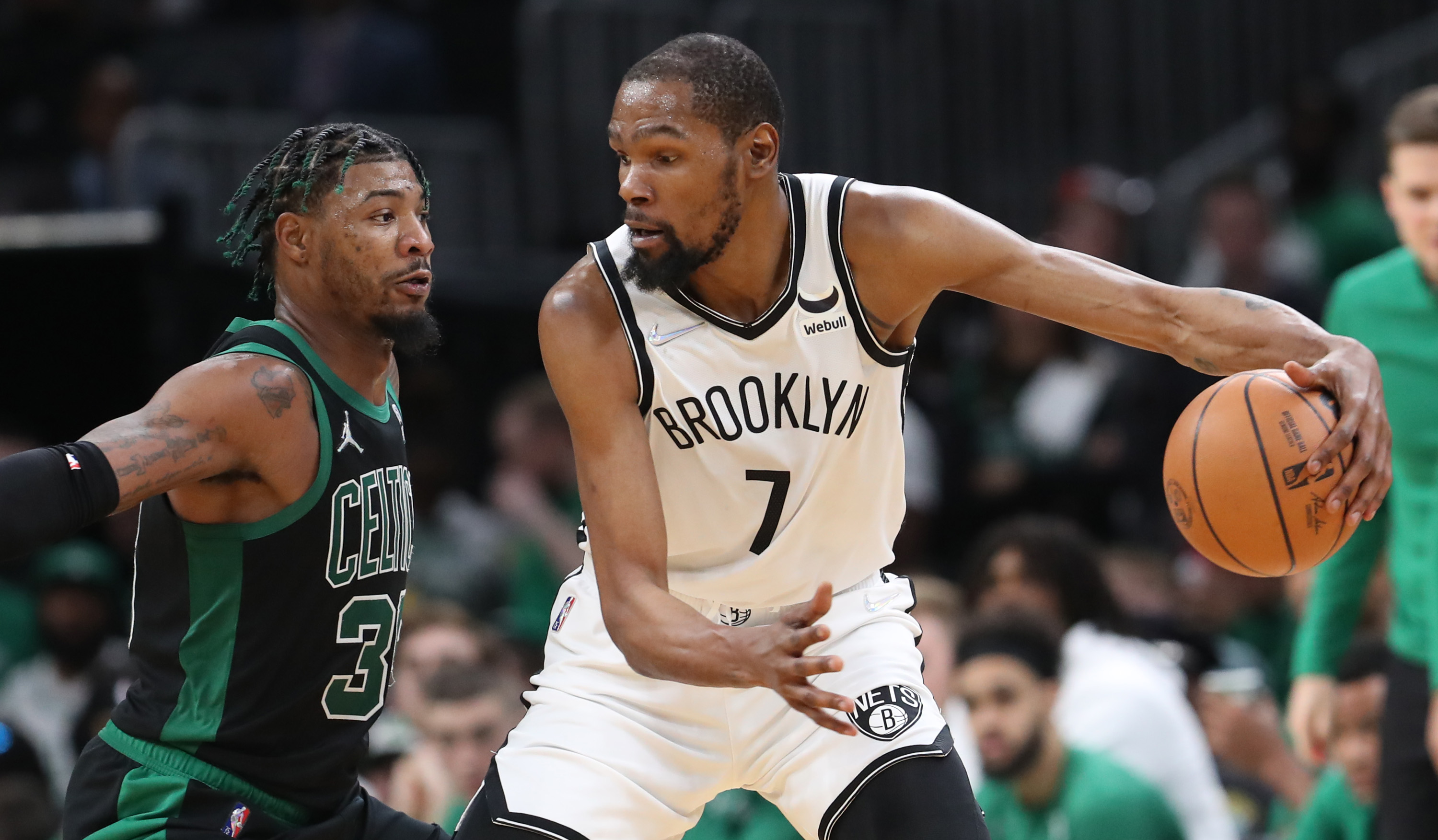 Marcus Smart Opens Up About Boston Celtics Trade Rumors: 'Would've Been Cool to Have Kevin Durant'
Like he does every year, Marcus Smart downplayed all the trade rumors that took place this offseason.
The Boston Celtics, fresh off an NBA Finals appearance, found themselves in the thick of offseason trade talks. Those discussions centered around Brooklyn Nets star Kevin Durant, with Boston's star Jaylen Brown being the main return piece. It turned out to be just that — a whole lot of talk. Marcus Smart, usually a hot subject during the trade deadline, took it all in stride.
This week on The Rich Eisen Show, Smart admitted it would have been "cool" to have Durant on the Celtics, but added he was glad no trade happened.
Marcus Smart is no stranger to trade rumors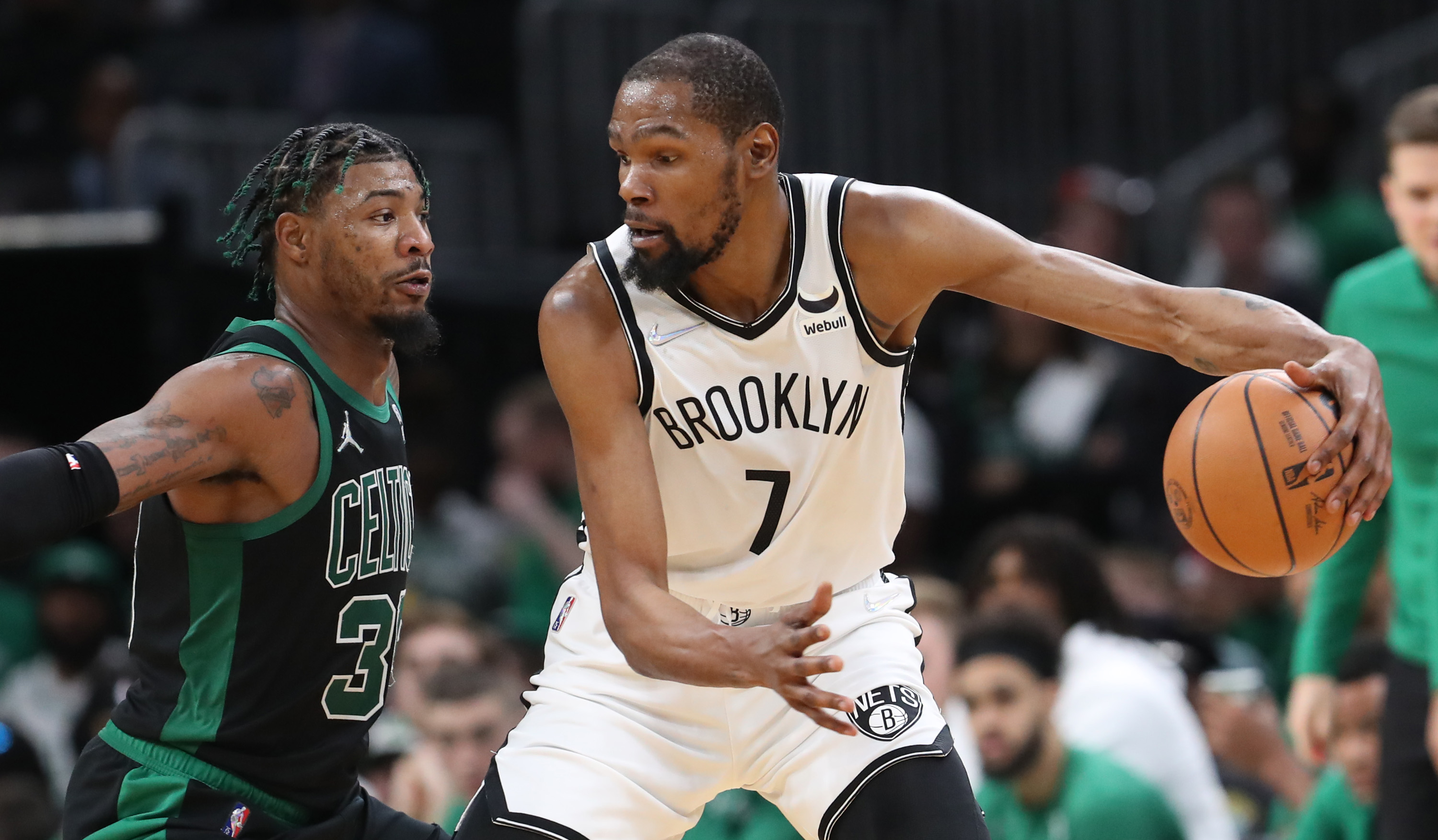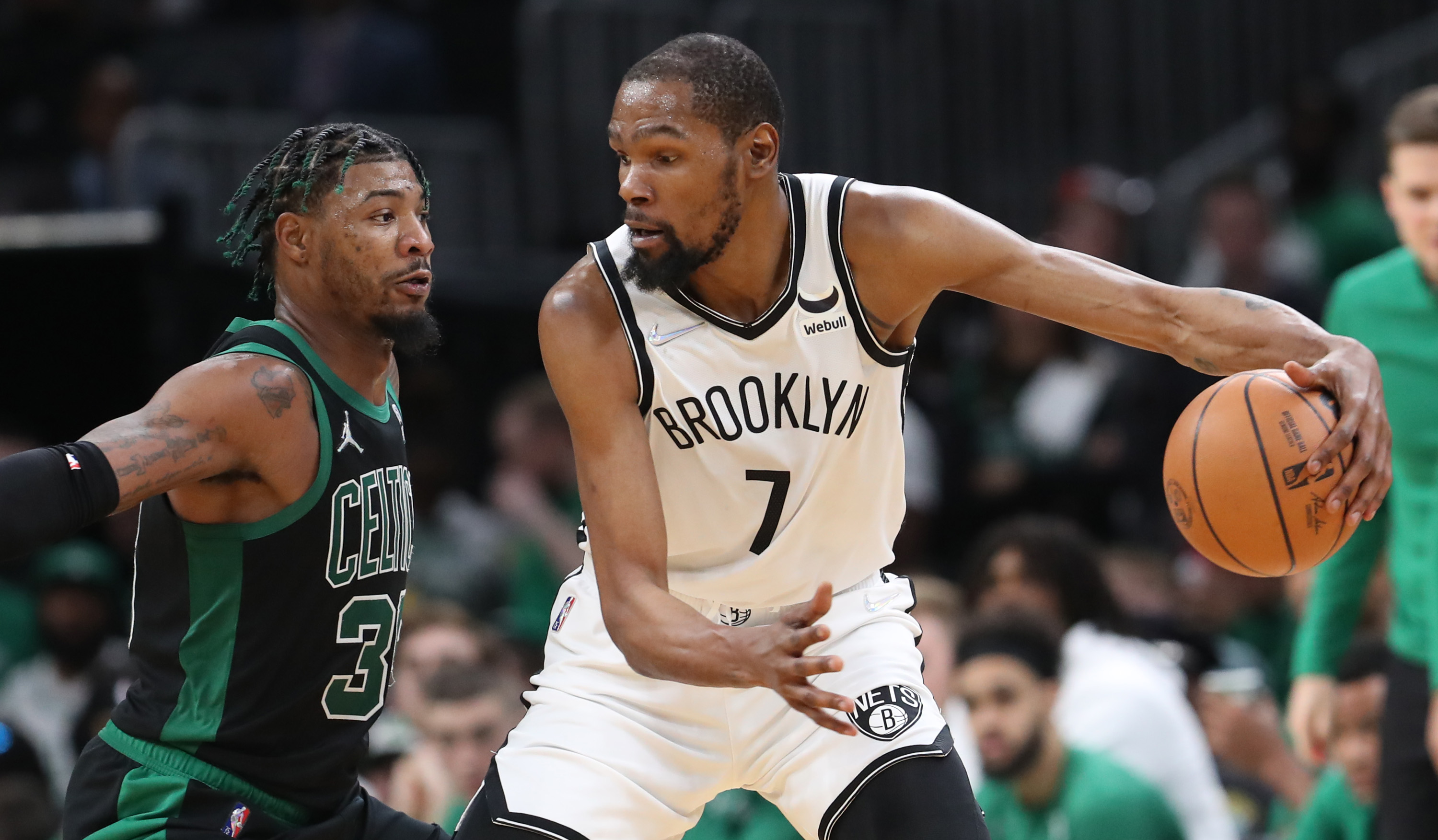 Whenever February rolls around, Smart's name is always mentioned when the NBA trade rumors begin swirling. He's been in the league for eight seasons, and it's always the same old story. He's numb to it now,
"You know, I don't lose sleep," he said back in February during a live taping of The Old Man & The Three podcast. "Some of my teammates do. Each and every year, they're looking at me like, 'How do you do it and you're still here?' And I'm like, 'I told you: I let my game do the talking.'"
He reiterated that statement this week on The Rich Eisen Show when the topic came up about all the trade talk involving Durant.
Durant requested a trade from the Nets, and immediate speculation was that the Celtics were interested. While Brown reportedly was the focal point of the return, Smart's name was also brought up, along with multiple draft picks. Smart simply shrugged off the talk like he always has.
"For me, my name has been in trade talks ever since I got here," he said. "So I really couldn't think too much on it because I've been doing this a long time, I know how it goes."
Smart admits it would have been 'cool' to play with Durant, but he's happy nothing happened
Smart, the NBA's Defensive Player of the Year, was a first-round pick of the Celtics in 2014. He's considered the heart and soul of the team. The feisty point guard is a player who wears his emotions on his sleeve and isn't afraid to say what's on his mind.
Although he said he didn't take the Durant trade rumor seriously, he admitted being his teammate would've been "cool."
"It definitely would've been cool to have Kevin Durant," said Smart. "I think any team, anybody would tell you (he's) one of the best players in the world. Of course, you want him on your team. But at the same time, Jaylen Brown and Jayson (Tatum), those two guys who are young, upcoming superstars, and we just made it to the Finals. So, for me, I was glad.
"Like I said, I would've been ecstatic to have KD, but I'm glad we still got Jaylen and Jayson and the team and the core that we just went to the Finals with. Why not run it back? I would love to have had KD. I think anybody in the world will tell you that, but I think anybody on the team will also tell you that we're happy we still got the team that we had."
Eisen asked Smart if there will be any lingering affects from the trade talk that may carry over into the locker room this season. Smart answered in typical Smart fashion.
"It's my job to make sure it doesn't," he said.
Like Sportscasting on Facebook. Follow us on Twitter @sportscasting19 and subscribe to our YouTube channel.