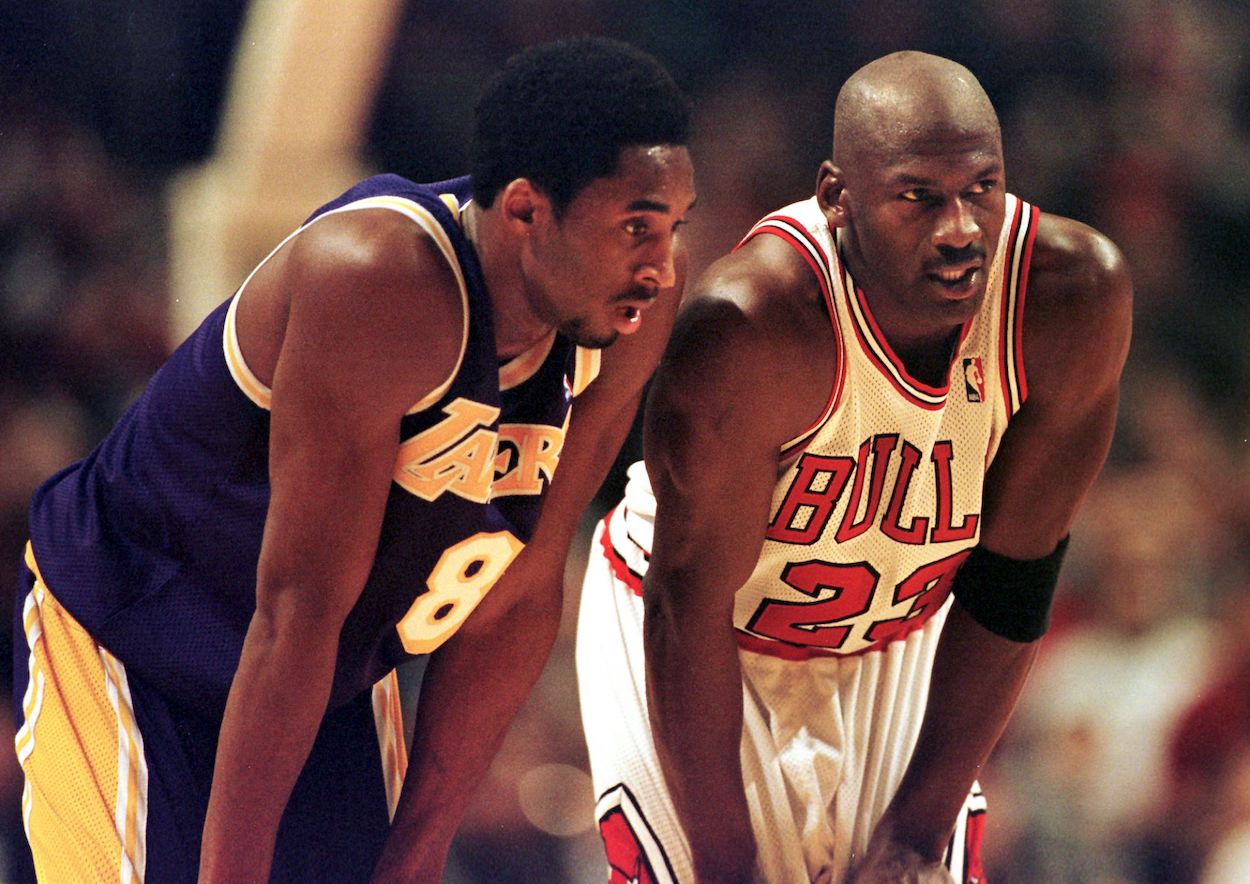 Mark Jackson Says Michael Jordan and Kobe Bryant Possessed a Winning Attribute No Other Player in NBA History Could Match
Michael Jordan and Kobe Bryant left it all on the floor during their NBA careers.
Michael Jordan and Kobe Bryant were two of the most competitive athletes to ever come through the NBA. They showed up earlier, played harder, and stayed later than everyone around them throughout their legendary careers on the basketball court. That's what made them both so great.
In a recent interview, former NBA All-Star Mark Jackson said Jordan and Bryant were the only two players he ever played against who would do anything — and he meant anything — to win.
Mark Jackson says Michael Jordan and Kobe Bryant were the hardest NBA players to defend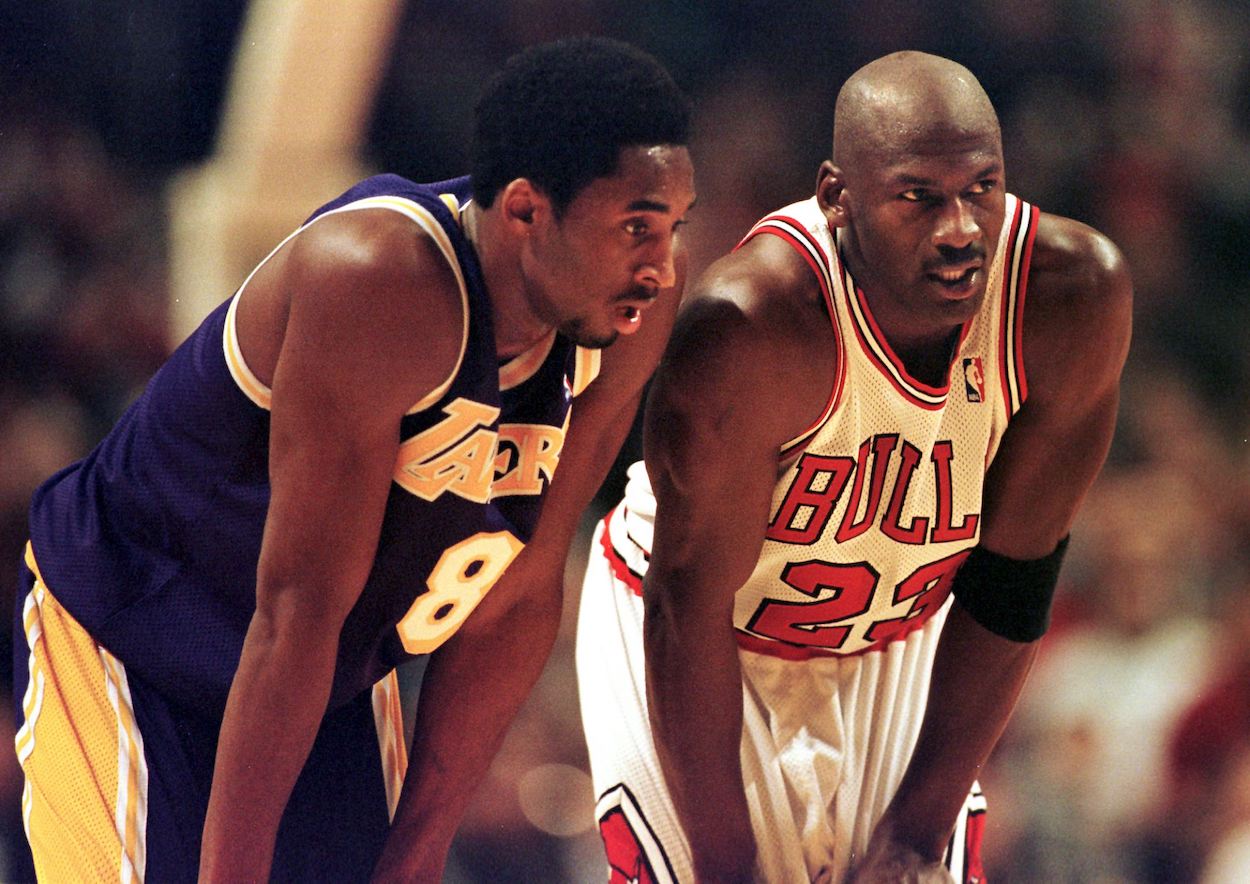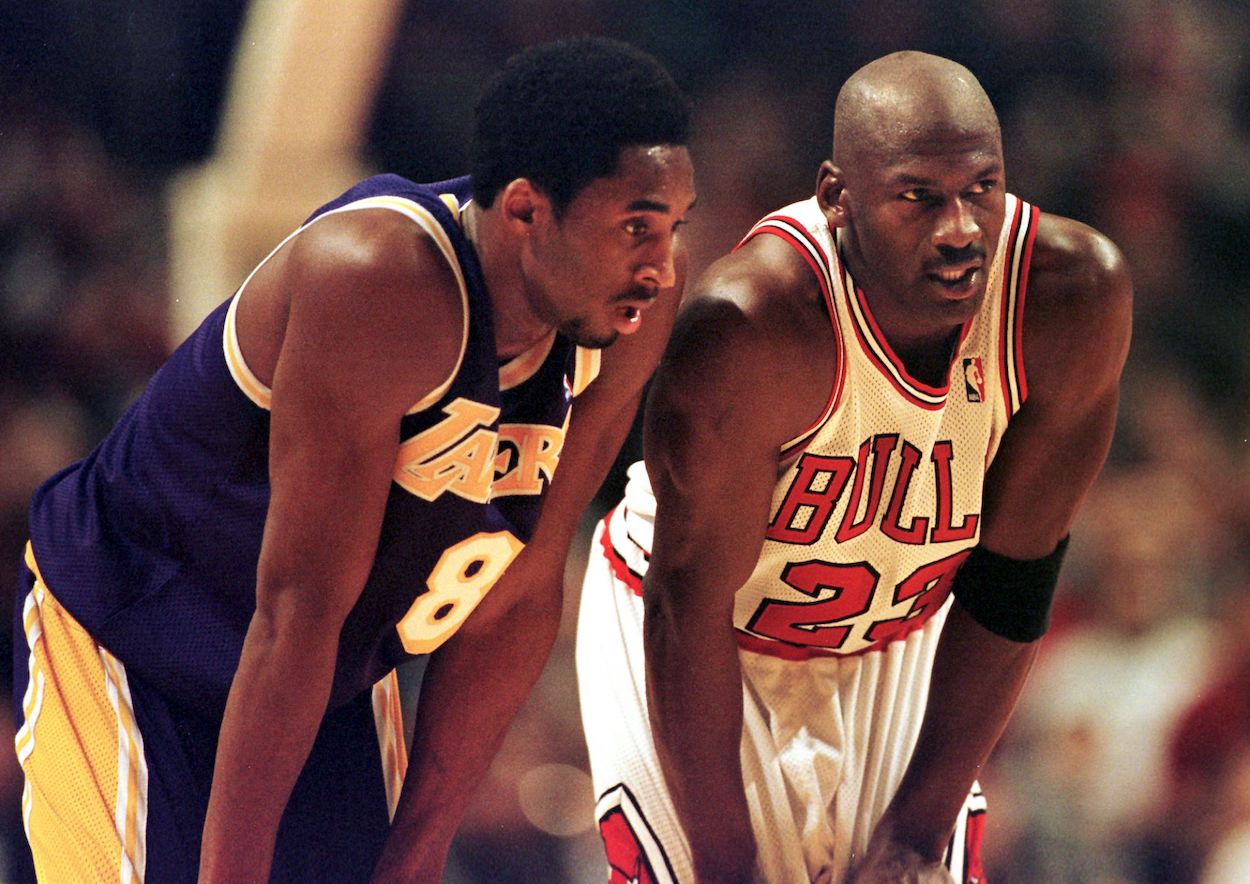 Mark Jackson faced off against hundreds of NBA players during his 17-year professional career. He played for seven different teams from 1987-2004, so he had to guard everyone from Jordan to Bryant to LeBron James over the years.
In a recent interview with NFL Hall of Famer Shannon Sharpe on Club Shay Shay, Jackson admitted the hardest two players he ever had to guard were Jordan and Kobe.
"Mike and Kobe just thought attack every single moment on the floor," Jackson said. "The mentality and the way they wear you down with their approach would be the two guys I would say.
"Those two guys are the frontrunners for me."
Jordan and Kobe possessed a winning attribute no one else could match
Jackson didn't just praise Jordan and Bryant for being the two most unguardable players he ever faced. He also said the two NBA legends possessed a competitive fire that was unlike anything he ever encountered during his career.
Physically, [Jordan] was more than willing to go through whatever he had to go through to win. All-time great competitor. The only guy that I would put in this discussion — because both of these guys, unfortunately, the late, great Kobe Bryant and Michael Jordan — in my opinion, the two guys I ever played against that were willing to leave it all on the court. And I mean it all.

If it meant drop dead on the floor, those two guys I'm convinced would be willing to do that for the victory.

Mark Jackson
Based on all the stories we've heard about Jordan and Kobe and their work ethic, that wouldn't be surprising.
Jackson wouldn't leave it all on the floor like Jordan and Kobe
The saying, "Leave it all on the floor" is never taken literally, but for Jordan and Bryant, it was. They would've done anything to win in the NBA, but Jackson admitted he wouldn't go as far as them to succeed.
"As great as a competitor as I am, that ain't my testimony," Jackson said. "I wanna win, but not at all costs. Not at that expense. I'm not willing to take my last breath and win."
But Jordan and Kobe would've. That's what made them special.
We might not see another player like them ever again.
Like Sportscasting on Facebook. Follow us on Twitter @sportscasting19.