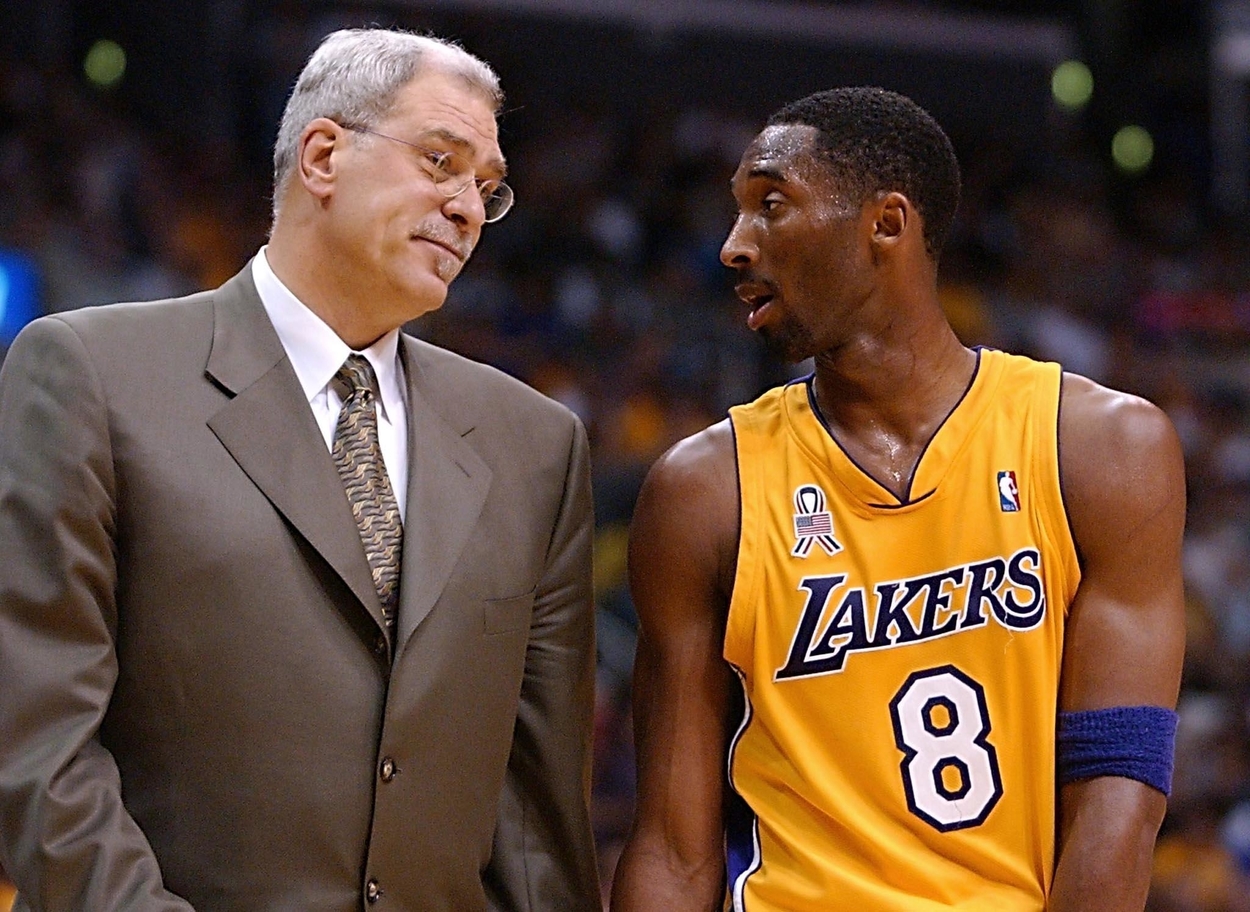 Phil Jackson Revealed How Badly Kobe Bryant's Teammates Wanted Him Gone From the Lakers: 'Kobe Was a Juvenile Narcissist'
Former Los Angeles Lakers head coach Phil Jackson once said that if he ran a players-only meeting to vote on Kobe Bryant staying or going, his teammates would have overwhelmingly sent him packing.
The Los Angeles Lakers of the early 2000s were a championship-winning powerhouse and one of the most famous dynasties in NBA history. But behind the scenes, they dealt with egos and drama, particularly when it came to Shaquille O'Neal, Kobe Bryant, and head coach Phil Jackson.
One of the prevalent themes of the Shaq-Kobe era was Bryant's unwillingness to trust his teammates. Not only that, but the young phenom often struggled to handle coaching and criticism. Things eventually got so bad, Jackson admitted years later how desperately his players were itching to rid themselves of Bryant.
Phil Jackson spotted a major difference early on between Kobe Bryant and Michael Jordan
When Jackson was brought on to coach the Lakers ahead of the 1999-00 season, he would be tasked with coaching a 21-year-old Kobe Bryant. The high-flying guard wasn't quite on the upper echelon of NBA players at that time, but he was already earning comparisons to Michael Jordan, another ultra-competitive guard with amazing athleticism and a deadly mid-range game.
Jackson coached Jordan for about 6.5 seasons, leading the Chicago Bulls to six NBA titles. So the Zen Master knew better than most where Bryant fell short compared to his idol MJ.
"Michael was receptive to criticism," Jackson said in Jeff Pearlman's Three Ring Circus: Kobe, Shaq, Phil, and the Crazy Years of the Lakers Dynasty. "He wouldn't always agree, but he would hear you out. Kobe didn't have that."
Phil further detailed Kobe's unwillingness to accept criticism before bestowing a harsh diagnosis (h/t Three Ring Circus).
"I did a lot of studying about juvenile narcissism, and juvenile narcissists are the worst because they think they only deserve the best. They want to be the leaders. They don't accept counseling or advice. You can't criticize them. Kobe was a juvenile narcissist."

Phil Jackson
It wasn't just Phil who noticed a problem, however. The players who shared a locker room with Bryant were begging the self-absorbed star to change his ways.
Kobe's Laker teammates wanted him gone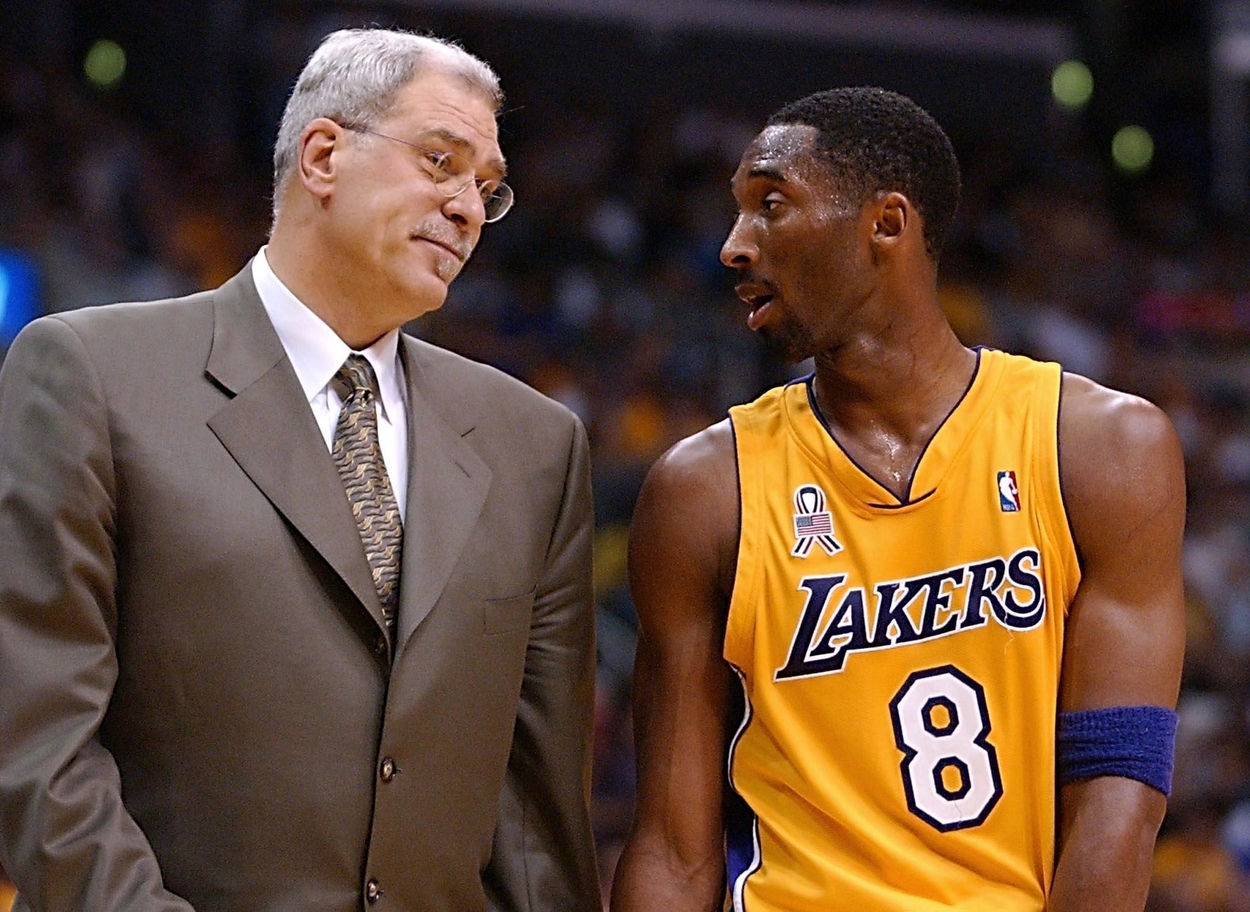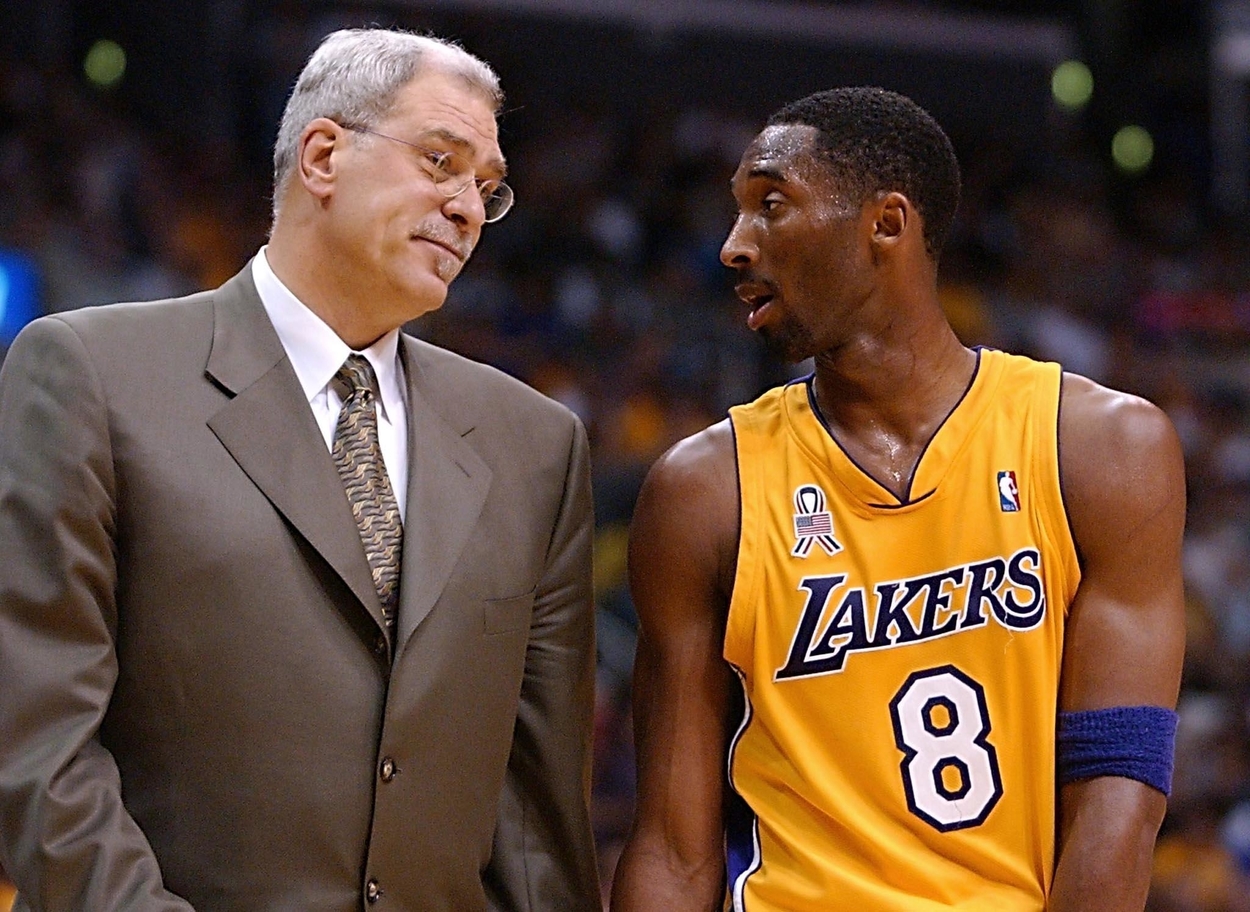 While all of the drama unfolded behind the scenes, the Lakers were rolling on the court. In Jackson's first season, they won 16 straight games to start the year 31-5. Later on, they won 19 straight and finished the season 67-15. But as the season went on, Jackson heard a common gripe from his players: "Kobe isn't passing enough."
In late January, Jackson held a team meeting to discuss his famous triangle offense. The triangle was predicated on selfless basketball and teamwork, something even Jordan had to adapt to after failing to achieve team success early in his career. But soon, the meeting spiraled into an attack on Bryant.
"I think Kobe is playing too selfishly for us to win," [O'Neal] said. "I'm tired of it."

"How many times have we been through this?" [Rick] Fox added.

"The best teams I've ever been with," [Brian] Shaw said, "were teams that shared the basketball. You can't win one against five. Ever."

Jeff Pearlman, Three Ring Circus
According to Pearlman, Jackson later said that if he presided over a players-only vote for whether to keep Bryant or trade him, the Black Mamba would be gone in an instant.
"It wasn't merely the refusal to adapt to the offense," Pearlman wrote. "Now in his fourth NBA season, the 21-year-old guard had yet to mature or understand that the Lakers weren't his team. He was a piece. An important piece. But that's where it ended for the other members of the squad."
The Los Angeles Lakers created a dynasty with Kobe Bryant
There was no players-only vote overseen by Jackson, general manager Jerry West, or team owner Jerry Buss. Instead, the Lakers held onto Kobe, and their patience ultimately paid off.
Bryant averaged 22.5 points on the 67-15 Lakers while also leading the team with 4.9 assists per game. In the playoffs, he chipped in 21.1 points per contest on 44.2% shooting. The 21-year-old also dropped 30 or more points four times in the postseason as LA beat the Indiana Pacers to win its first title since 1988.
Kobe's playoff numbers surged the following year. He averaged 29.4 points in 16 postseason games as the Lakers defeated the Philadelphia 76ers for title number two. He then averaged 26.6 in the 2002 postseason, once again finishing with a championship celebration against the New Jersey Nets.
Eventually, the dynasty came to an end. Shaq was dealt to the Miami Heat, Jackson was let go, and the "juvenile narcissist" Kobe was the last man standing. However, Phil was rehired just under a year after losing his job, and he and Bryant would win two more titles for the Purple and Gold.
It's a good thing the displeasure for Kobe never made it far past the locker room.
All statistics courtesy of Basketball Reference.