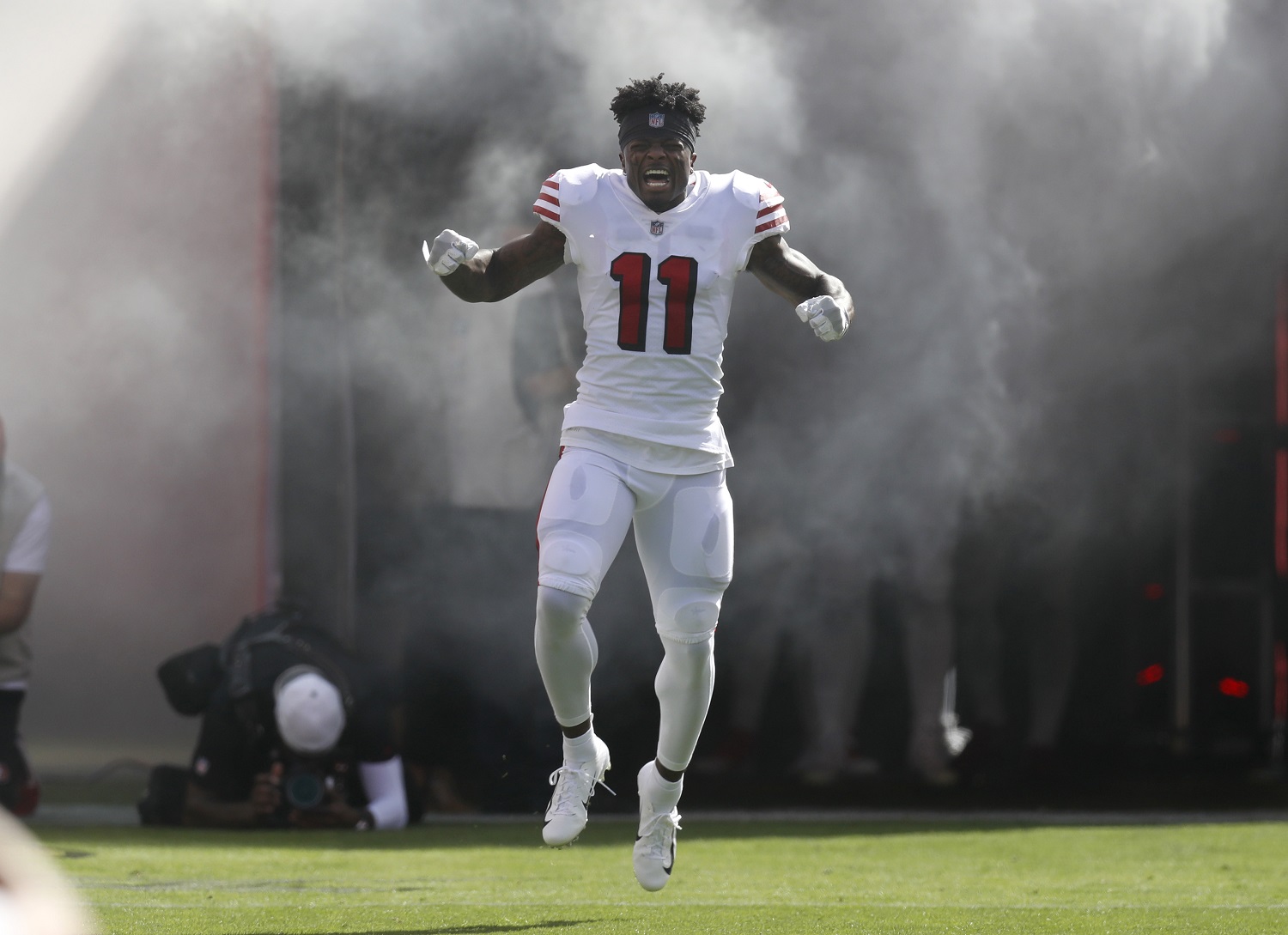 Marquise Goodwin Fires Back at Those Questioning His Emotional Decision to Opt Out of the 2020 NFL Season
Marquise Goodwin, who emotionally opted out of the 2020 NFL season on Tuesday, says he's taking some verbal abuse over the decision.
In an emotional YouTube video on Tuesday, veteran NFL wide receiver Marquise Goodwin told the world that he was opting out of the 2020 season, a season that was supposed to be his first with the Philadelphia Eagles.
After four years with the Buffalo Bills and three seasons with the San Francisco 49ers, Goodwin was traded to Philly and signed a restructured one-year/$1.35 million contract with the Eagles in the offseason and could have added another $1 million in incentives. That contract will now roll over to the 2021 season and he'll receive either a $350,000 stipend (high risk) or a $150,000 voluntary cash advance.
Marquise Goodwin chose to opt out for very good reasons but that naturally hasn't stopped people from chiming in and verbally abusing him, which seems about right as that seems to be the main use for social media these days.
The NFL career of Marquise Goodwin
Before getting into the NFL career of Marquise Goodwin, it must be noted that football wasn't even his best sport when he attended the University of Texas. Besides playing for Mack Brown, he was also a track and field star and a two-time NCAA champion in the long jump. He competed at the Olympics in London in 2012 and placed 10th. But back to football.
Marquise Goodwin was taken with the 78th overall pick of the 2013 NFL draft by the Buffalo Bills. He caught 17 passes for 283 yards and three touchdowns in his rookie season but struggled with injuries over the next two years. He came back strong in 2016 with 29 catches for 431 yards and three touchdowns before signing with the 49ers ahead of the 2017 season.
His first year in San Francisco was the best year of his career. He caught 56 passes for 962 yards and two touchdowns. The following year, he set single-game career highs with 126 yards and two touchdowns against the Green Bay Packers. Goodwin played nine games in 2019 before being placed on injured reserve and missed out on playing in his first Super Bowl earlier this year. The 49ers traded him to the Eagles in April.
Marquise Goodwin chose to opt out of the 2020 NFL season to focus on family
In a week that has seen numerous players opt out of the 2020 NFL season, Marquise Goodwin joined the club on Tuesday, posting an emotional video on why he chose to do so. You can watch the full video above (and it's highly recommended) but the main point he was trying to get across was that he would not choose football over family as he'd done in the past.
In 2017, he and his wife lost a child after she had prematurely given birth. Goodwin chose to leave while she was in the hospital to play for the 49ers, a decision he still regrets. One year later, in the same week of the same month, the couple lost twin boys. He was obviously devastated and his game naturally suffered for it. He didn't want to think about football anymore when he knew his wife was at home grieving by herself.
But in February 2019, the Goodwins' luck finally changed. They welcomed a healthy baby girl into the world and if you watch any part of the video above, watch the part where Marquise Goodwin brings her in. This is what he had to say about why he's opting out of the season.
"Onward to February 2019, our lives changed for the better as we finally were blessed to bring home our first living baby, our rainbow baby. (Goodwin brings his daughter over) Alright, y'all. This right here, this is my reason. She is the reason I'm opting out for the season. After choosing football so many times, I feel like I'm inclined to make the right decision by finally choosing my family first, and that's real talk.

It's known that the NFL is implementing protocols to combat COVID pandemic as well as other professional leagues. I won't take the chance of experiencing another loss because of my selfish decision-making. I can't do it.

Therefore, I've chosen to opt out for playing only for this [2020] season or until medical professionals all around the world agree it's a safe environment for everyone and not just NFL players. I will not play the 2020-2021 NFL football season. I am asking everyone to respect my decision and it is my hope that you stay safe through these unprecedented times."

Marquise Goodwin
What could be a better reason to stay home than that? But then the inevitable happened. Instead of being happy for him, people started jumping all over Marquise Goodwin.
He's been getting some verbal abuse on social media for opting out but isn't backing down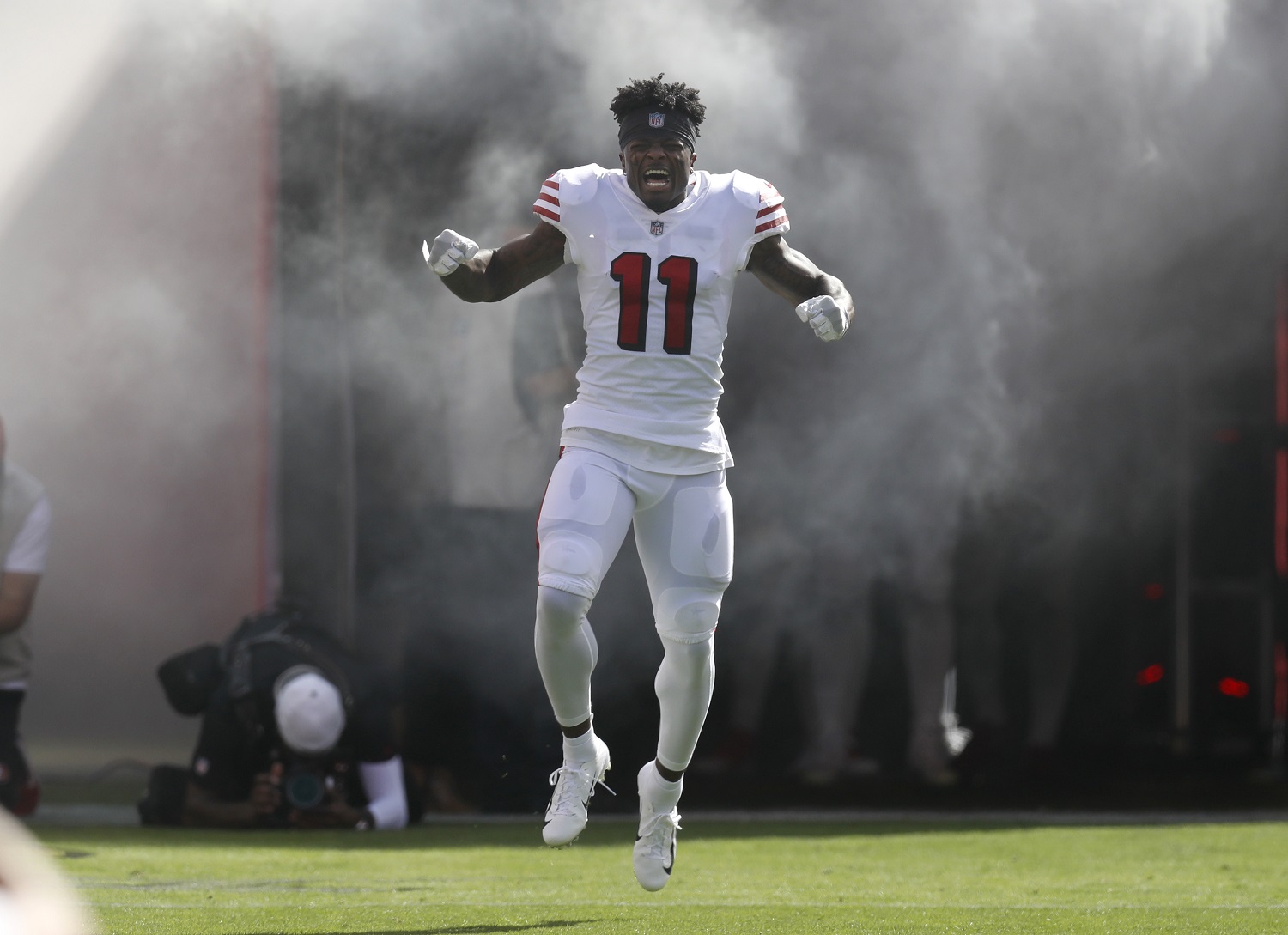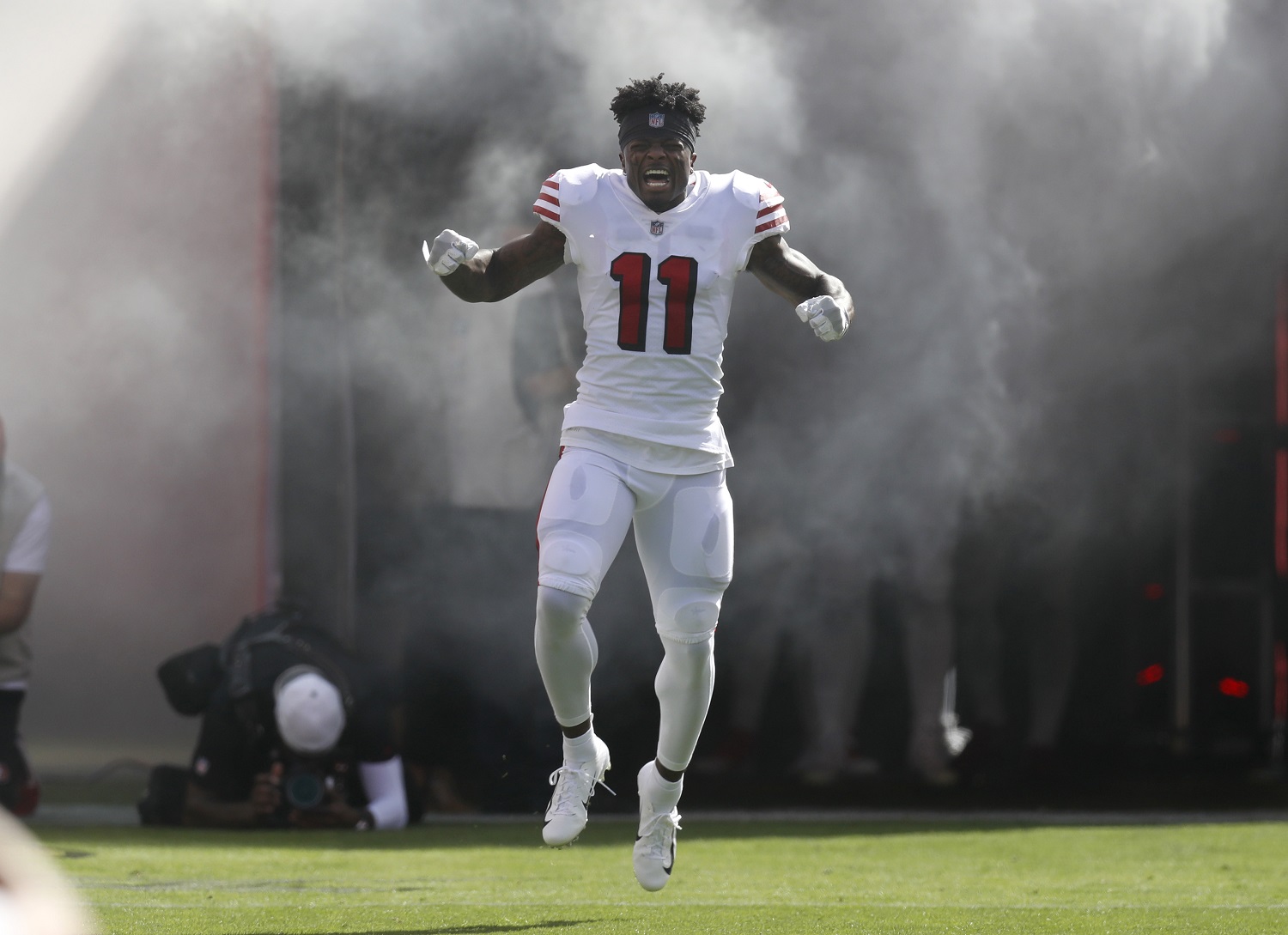 Less than 24 hours after choosing to opt out of the 2020 season, Marquise Goodwin was back on social media to inform the world that not everybody was on board with his decision and that he's been taking some abuse about it. But he certainly wasn't about to back down and threw in a little jab at the end of his tweet.
What a shame. In a world where pro athletes are criticized for making too much money and not living in the real world, here's a guy that's been through some real heartbreak and is turning down money to stay home with his wife and daughter. How exactly is Marquise Goodwin supposed to win here?
Stay classy, internet.
*All stats courtesy of Pro-Football-Reference