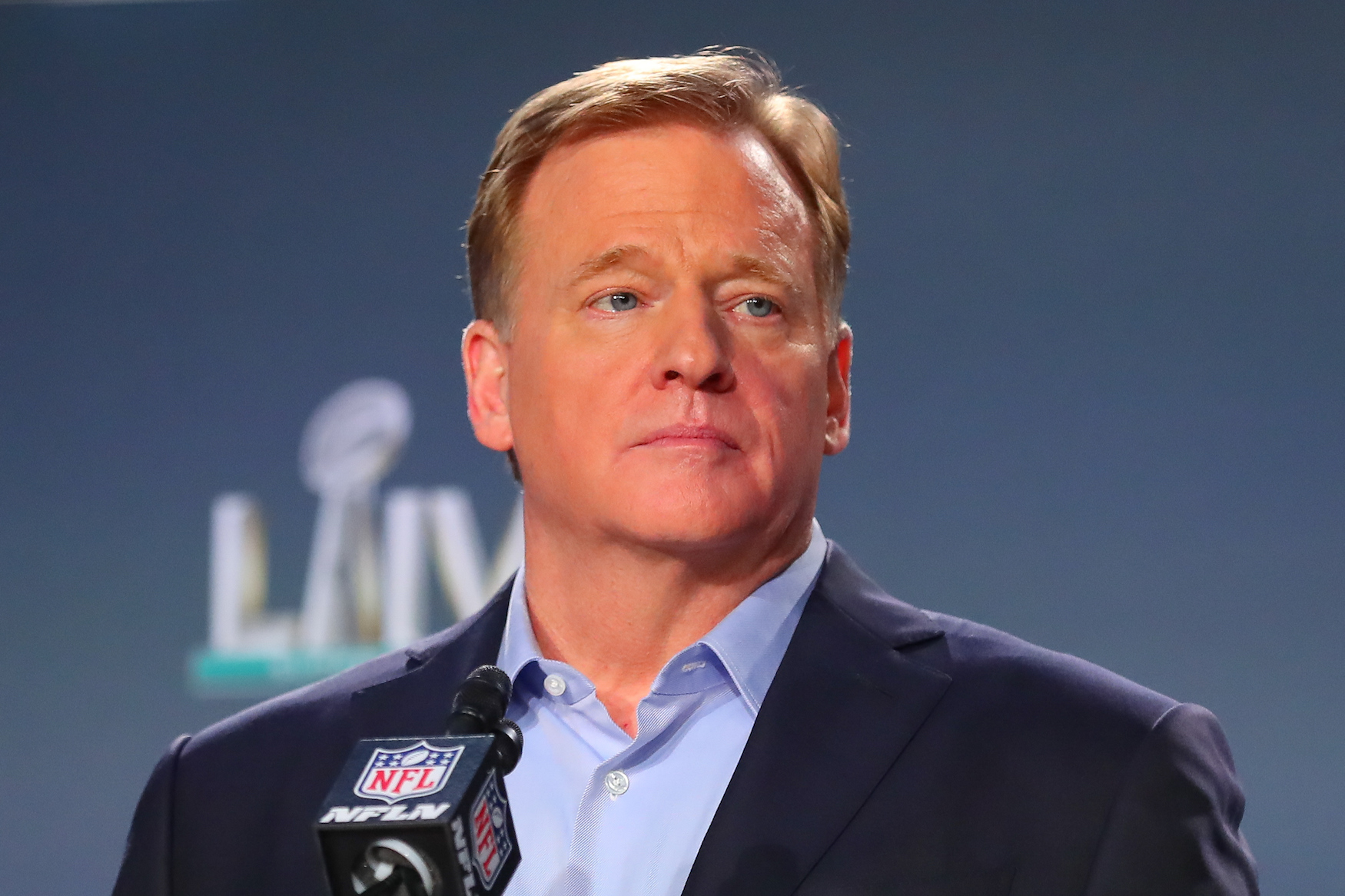 Roger Goodell's Open Letter Should Have NFL Fans Concerned About the Fate of the 2020 Season
With NFL training camps opening, Roger Goodell penned an open letter to fooball fans. His word choice, however, reveals a concern about the 2020 NFL season.
2020 hasn't gone how anyone expected. As we all know, the coronavirus pandemic has turned life upside down; due to safety concerns, professional sports have been put on hold, moved into bubbles, and otherwise placed on the back burner. Roger Goodell, however, has been trying to get this year's NFL season off the ground with as few changes as possible.
While things have been going pretty well thus far, there could be a cause for concern. Astute observers will notice that Roger Goodell has been using two specific words as of late; those could suggest that he's not too optimistic about the 2020 campaign going off without a hitch.
The NFL has already made changes due to the coronavirus
In terms of its financial and cultural might, the NFL is a massive player that usually gets its way. The coronavirus, however, doesn't care who you are or what you'd usually do.
In April, the NFL decided to cancel the in-person portion of the draft. Rather than having fans, teams, and prospects jet into Las Vegas for a weekend of revelry, things were moved to a virtual format. While it was a bit weird to see everyone calling in from their home (or yacht) office, the event wasn't too different. That wasn't the league's last change, though.
Since April, the virus has continued to spread through the United States, forcing additional changes. The NFL and the NFLPA have agreed to go without preseason games this year; training camp rosters will also be trimmed by 10 spots. Assuming we make it to the regular season, it's safe to assume that the in-stadium experience will be pretty different, too.
Roger Goodell didn't say 2 words in his open letter to NFL fans
Thanks to an agreement between the NFL and the NFLPA, training camps should be going ahead as planned. While that may seem like a good sign, football fans might want to pump the breaks a little bit.
On Monday, Roger Goodell published an open letter discussing the realities of the upcoming campaign. While it focused on safety measures and directly stated that "the NFL in 2020 will not look like other years," the commissioner did not use one specific phrase.
As noted by Mike Florio at ProFootballTalk, Goodell used the phrase "complete season" on two separate occasions. He never wrote "full season." That seems to suggest that the NFL has accepted the possibility of canceling games along the way; as long as we get a regular season, playoffs, and a Super Bowl, the season will be "complete," and the commissioner will have lived up to his word.
Major League Baseball could be foreshadowing the NFL's issue
Depending on your position, it's either realistic or fatalistic to believe that the NFL won't play a 16-game season in 2020. As Major League Baseball is currently proving, though, there will almost certainly be some issues along the way.
Like the NFL, Major League Baseball has been attempting to play without isolating the games inside a bubble. Despite testing, social distancing, and other precautions, the Miami Marlins are already experiencing a COVID-19 outbreak, leading to some postponed games. While the NFL theoretically has a bit of a buffer—playing games once a week instead of every day allows for less contact with other teams—that won't stop the virus from potentially knocking an entire team out of commission. Once that happens, all bets are off.
By looking at Roger Goodell's open letter, it seems like the NFL has accepted that reality; no matter what precautions the league takes, there will probably be some problems during the campaign. While that's a realistic position, it's not the most encouraging message for fans hoping to see a 16-game season.