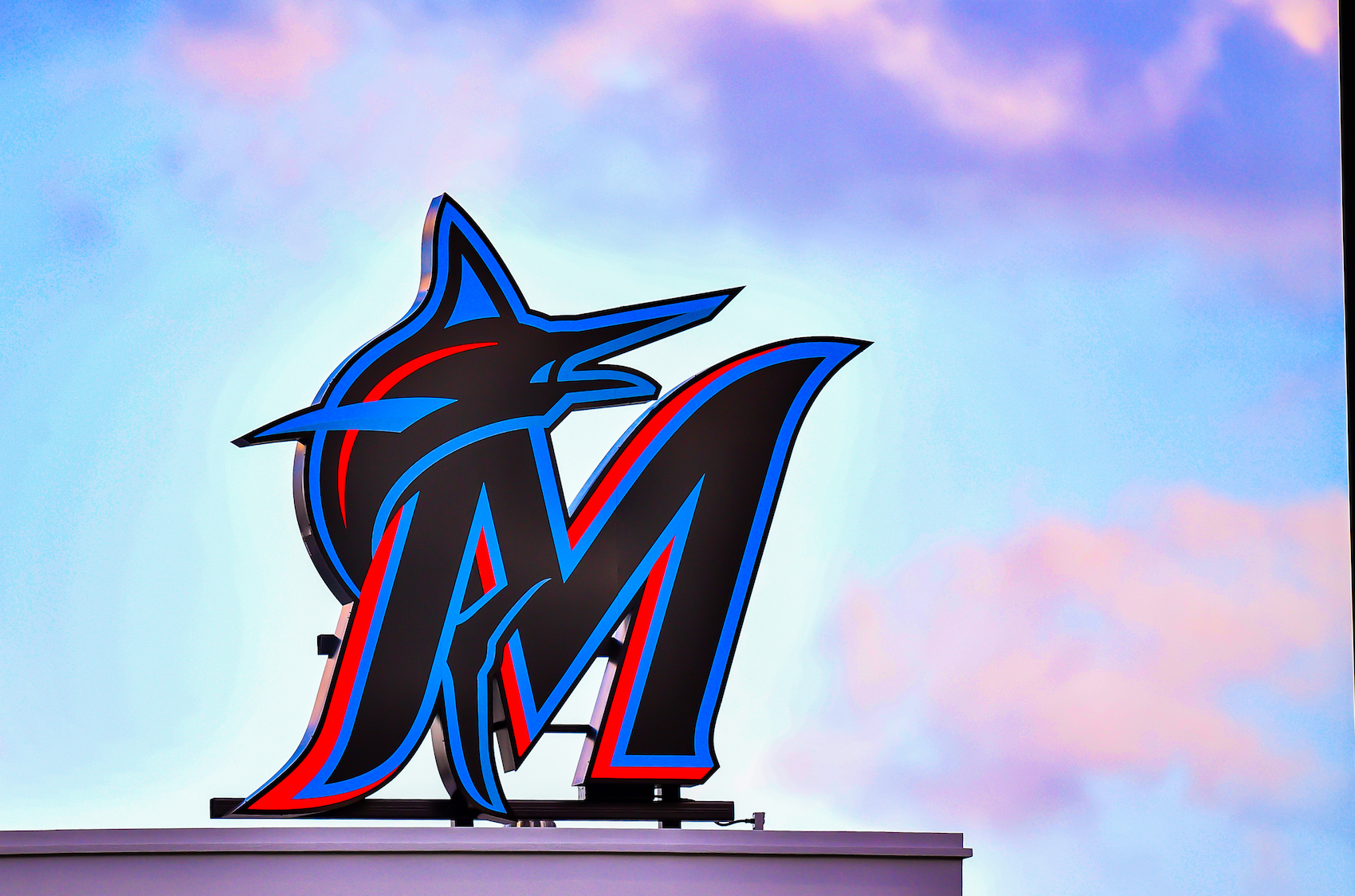 The Miami Marlins COVID-19 Outbreak Proves Things Still Aren't Back to Normal
Major League Baseball's abbreviated 2020 season is less than a week old, but the Miami Marlins have already proved that things aren't back to normal.
Less than a week after the abbreviated season began, Major League Baseball already has a problem. On Monday, news broke that several members of the Miami Marlins tested positive for the COVID-19; that has caused at least one game to be postponed and could place the entire campaign in jeopardy.
While that news is troubling enough in isolation, one detail of the story makes things even worse. The Miami Marlins, it seems, have revealed something that we all know, but probably don't want to admit: things still aren't back to normal and we can't pretend that they are.
The Miami Marlins are at the center of a coronavirus outbreak
When the 2020 Major League Baseball season began, fans were cautiously optimistic that the campaign could proceed with relatively few hiccups. That optimism, however, only lasted a matter of days.
On Monday, news broke that the Miami Marlins were experiencing their own coronavirus outbreak. What began as a few isolated cases quickly spread through the organization.
"Miami just completed a series in Philadelphia, and seven more players and two coaches with the Marlins tested positive for the coronavirus," an ESPN report explained. "An outbreak has spread throughout their clubhouse and brought the total cases in recent days to at least 13, sources familiar with the situation told ESPN's Jeff Passan and Jesse Rogers."
Understandably, that outbreak has kicked off a chain reaction. As of Monday afternoon, the Marlins' home opener has been canceled; the Philadelphia Phillies, who previously hosted Miami, won't be playing their next game against the New York Yankees. If positive tests continue to roll in, more changes will have to be made.
The Miami Marlins players chose to play on Sunday
On Sunday, the Miami Marlins knew that a handful of players had tested positive for COVID-19. Despite that reality, the team chose to go ahead with that day's game.
As reported by Matt Breen of the Philadelphia Inquirer, the Marlins players took to their group text to decide on their collective next steps. After consulting with Miguel Rojas, who Don Mattingly described as the team's "unofficial captain," they agreed to take the field rather than quarantining.
"We made the decision that we're going to continue to do this, and we're going to continue to be responsible and just play the game as hard as we can," Rojas explained.
As for the Phillies, they were apparently told that some of the Marlins had tested positive. "They didn't know exactly what Marlins players were positive," though, and "told their team to take precautions." They, of course, took the field and played the game as scheduled.
Grit and toughness can't overcome the coronavirus
On paper, Rojas' sentiments sound perfectly reasonable; professional athletes are used to playing through the pain and taking the field no matter what. When we're talking about the coronavirus, though, that simply doesn't work.
When asked if the Marlins ever considered refusing to play on Sunday, Rojas explained that the team was always willing to take the field. "That was never the mentality," the infielder continued. "We knew that this would happen at some point. We came to the ballpark, and we were ready to play. That was never our thought that we weren't going to play."
Once again, that's a perfectly understandable quote coming from professional athletes; for better or worse, every baseball player is familiar with the concept of playing through the pain, rubbing some dirt on their injury, and retaking the field. Someone, however, needed to step up and shut things down; instead, players did what they've been raised to do and took the field regardless of any potential risks.
COVID-19, however, isn't a normal injury or a storm soaking the field. It's a highly contagious disease that can be spread before the carrier is symptomatic; especially when you're not inside of a bubble, you can't just push through the illness as if nothing happened. We're seeing that reality now within the Marlins organization.
Everyone, from fans through the front offices, wants Major League to come back. Unless we all accept that the coronavirus is different than a normal injury, though, the season will be done before it gets off the ground.