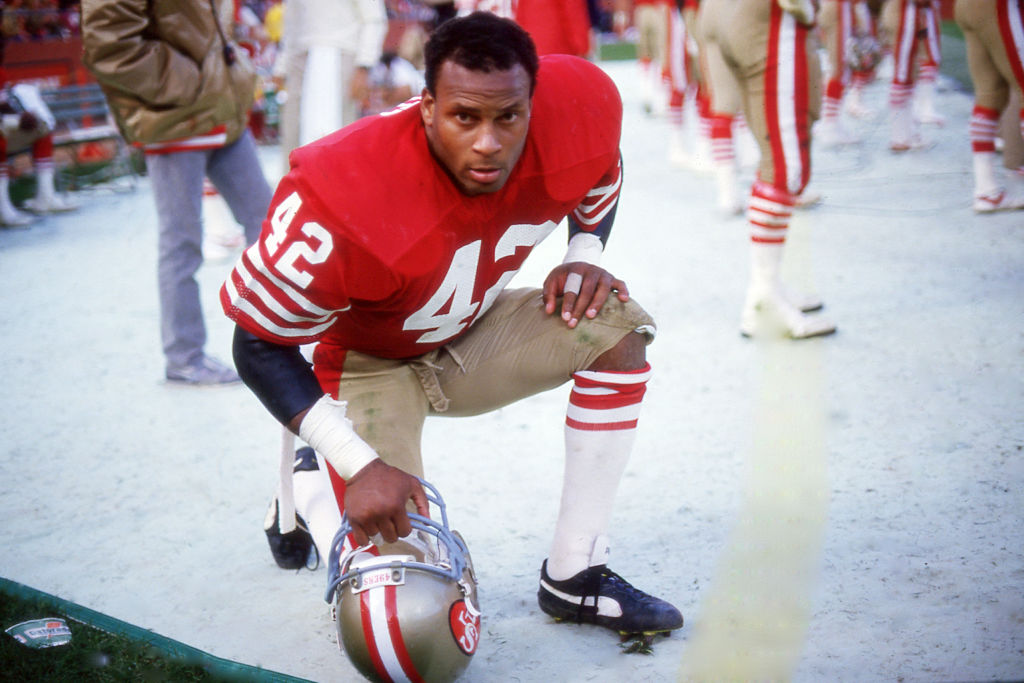 4 Times NFL Players Battled Through Brutal Injuries
Everyone knows that NFL players are tough. But four specific guys refused to leave the field, even after suffering brutal injuries.
It goes without saying that football players are tough. It takes a special type of person to play a game where crushing physical punishment is the norm. By the end of each NFL season, just about everyone is hurt and playing through the pain.
Some football players, however, have battled through some exceptionally brutal injuries. While they probably didn't make the smartest decision in the moment, they certainly made a massive sacrifice for the game they love.
4. Byron Leftwich's broken leg
While Leftwich played in the pros and is still working on the NFL sidelines, his toughest moment came in college. During the 2002 season, Leftwich broke his leg early in a game against Akron. While he left the field to get an X-ray, the quarterback couldn't abandon his team.
In the fourth quarter, Leftwich took the field, trying to spark a comeback. While he was able to line up under center, he couldn't follow move down the field; after each whistle, the offensive linemen lifted up their quarterback and carried him to the line of scrimmage. His efforts were in vain, however, as Marshall failed to complete the comeback.
3. Brett Favre plays through the pain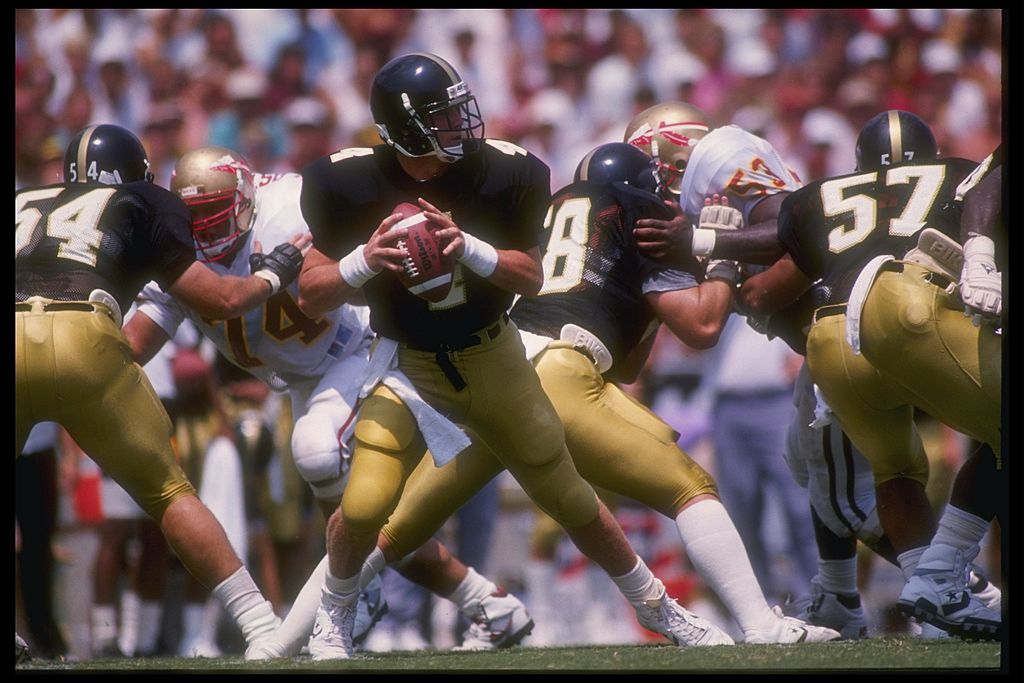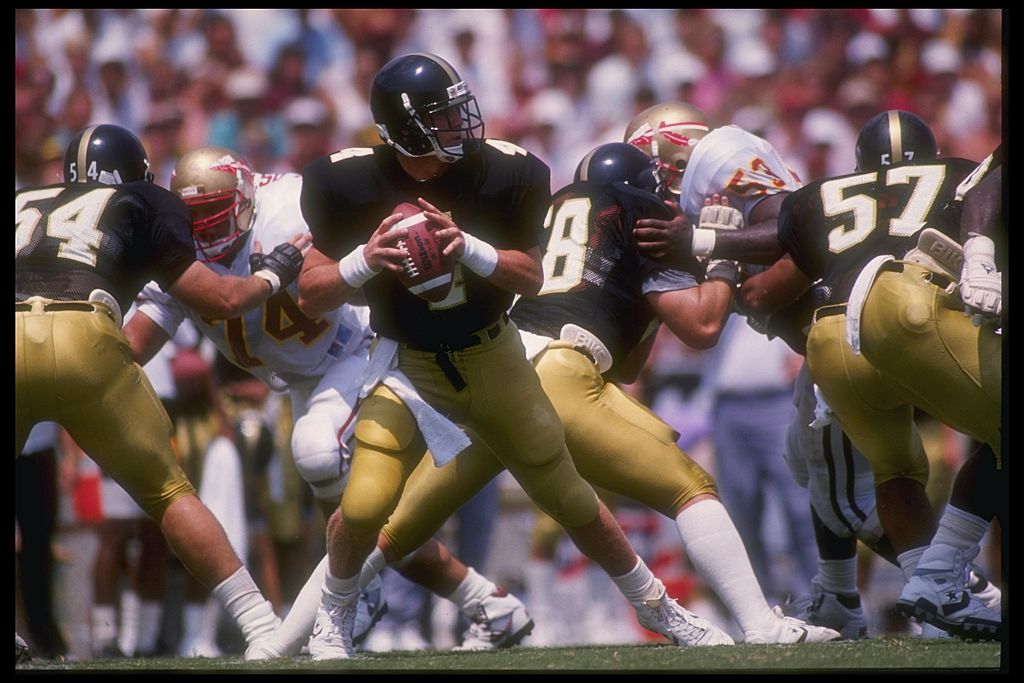 Like Leftwich, Brett Favre's toughest moment came during college. In the quarterback's senior year at the University of Southern Mississippi, he lost control of his car. The accident was nearly fatal, but Favre survived.
He didn't emerge without a scratch, however, doctors had to remove 30 inches of his small intestine during surgery. Six weeks later, he returned to the field. Even though he was far from 100%, Favre guided his team to a come-from-behind win over Alabama. As a Crimson Tide coach said, "You can call it a miracle or a legend or whatever you want to. I just know that on that day, Brett Favre was larger than life."
2. Jack Youngblood's just keeps playing through the pain
Plenty of athletes play through injury for one game. Jack Youngblood, however, took toughness to the next level.
During the 1979 NFL playoffs, the Los Angeles Rams defensive end suffered a broken fibula. Unwilling to miss his chance at glory, Youngblood refused to stop playing; he appeared in every Rams playoff game, all the way through their Super Bowl loss. He even participated in the Pro Bowl. During his 14-year NFL career, Youngblood only missed one game.
1. Ronnie Lott loses a finger
During the tail end of the 1985 NFL season, San Francisco 49ers safety Ronnie Lott attempted to make an ordinary tackle. When he got up, however, something was wrong. He had crushed his pinkie finger and blood was everywhere.
While he tried to play with his hand wrapped up, but it wasn't the same. Doctors gave him two options: they could perform surgery, placing his hand in a cast for eight weeks, or amputate the tip of his finger. Lott chose the latter. When he saw the result three weeks later, however, things felt different.
"The ugliest thing I've ever seen," Lott remembered. "I was trying to laugh it off, but I felt sick. I tried to stand up, but I broke into a cold sweat. It was just a total shock. I thought, 'Oh, man, I should have had the pin put in."