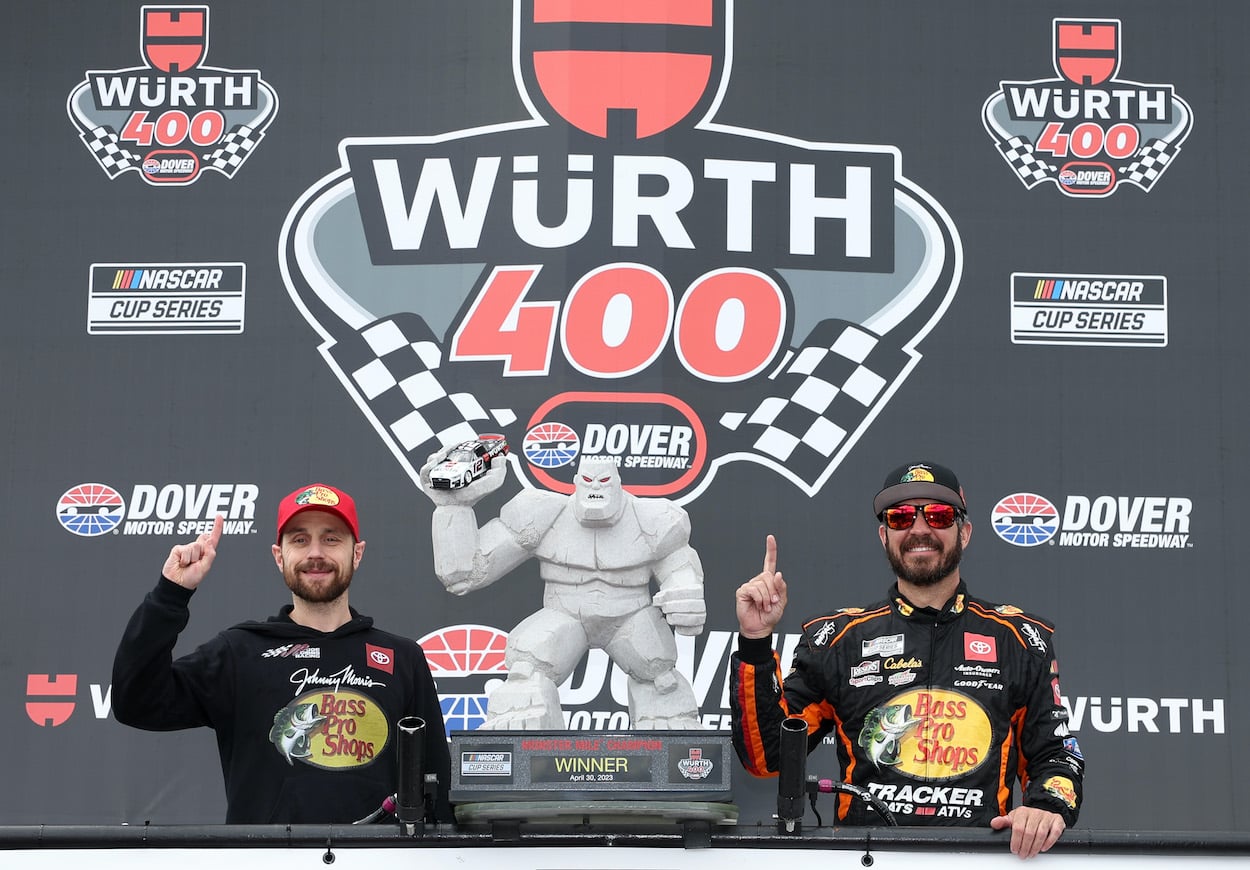 Martin Truex Jr. Crew Chief James Small Doesn't Mince Words After Dover and Tells Fans They Can Stop Sending Him 'S*****' Messages and Asking for Cole Pearn to Return
After Martin Truex Jr. won at Dover on Monday, his crew chief James Small talked to the media and when asked about a special message to fans of the No. 19 car, he didn't mince words.
Martin Truex Jr. and his crew chief James Small made headlines last month at Richmond when the pair got into a heated conversation over the team radio late in the race. On Monday, the Joe Gibbs Racing driver was the top story for a much happier reason after snapping his 54-race winless streak at Dover Motor Speedway.
After the race, the 42-year-old driver talked about how tough the last two seasons have been but was proud of his team for fighting through it and finally getting a win. Small echoed those same feelings but when asked about a message for the fans, offered a few choice words for those who questioned his ability. 
Martin Truex Jr. and crew chief James Small get heated at Richmond
Martin Truex Jr. appeared destined for victory last month at Richmond, leading 50 of the race's final 100 laps. However, the No. 19 team's fortunes changed when a yellow came out with 28 laps to go.
Due to a pit strategy call earlier in the race, the JGR car had seven-lap scuffs remaining, while all his competitors had sticker tires. In the final laps, Truex unsurprisingly fell back and finished 11th. 
Unaware of the tire situation, the 2017 Cup Series champ voiced his frustration over the team radio, which led to a tense discussion with crew chief James Small.
"What a f****** nightmare," Truex said. 
"I know it. Let's survive here," his spotter told him.
"My tires are flat," the driver suggested. 
After the No. 19 crossed the finish line, the crew chief apologized to his driver. 
"Sorry. We f****** hosed ourselves," Small told his driver. "We're f****** out of tires. We had seven-lap scuffs there. So we were f*****."
"I don't understand what you just said," Truex responded, unable to hear his crew chief. "But that was pitiful."
"Had f****** scuff tires on there because we hurt ourselves taking our set in Stage 1. So we were f***** regardless. Sorry. We f***** up." 
"You didn't tell me you put scuffs on," Truex revealed. "I didn't know what the f*** was wrong, OK? Jesus."
"There's no point in telling you. We were f***** either way," Small said, ending their discussion. 
Truex ends long winless drought
On Monday at Dover, it was an eerily similar situation for Martin Truex Jr. and his team in more ways than one. For starters, Small and the driver got into another sharp exchange over the team radio during the race, to which the crew chief later acknowledged he apologized for his remarks. 
Then, with 14 laps to go, the No. 19 car was in the lead when a caution came out for a spin by Joey Logano. On the resulting pit stop, Small called for two tires. The JGR car maintained its position off of pit road with Ryan Blaney and Ross Chastain his biggest challengers. 
Truex initially battled with Blaney, who also took tires, and then Chastain, who took four, but managed to hold off both and record his 32nd Cup Series win and first victory since Richmond in 2021. 
Small doesn't mince words in message to fans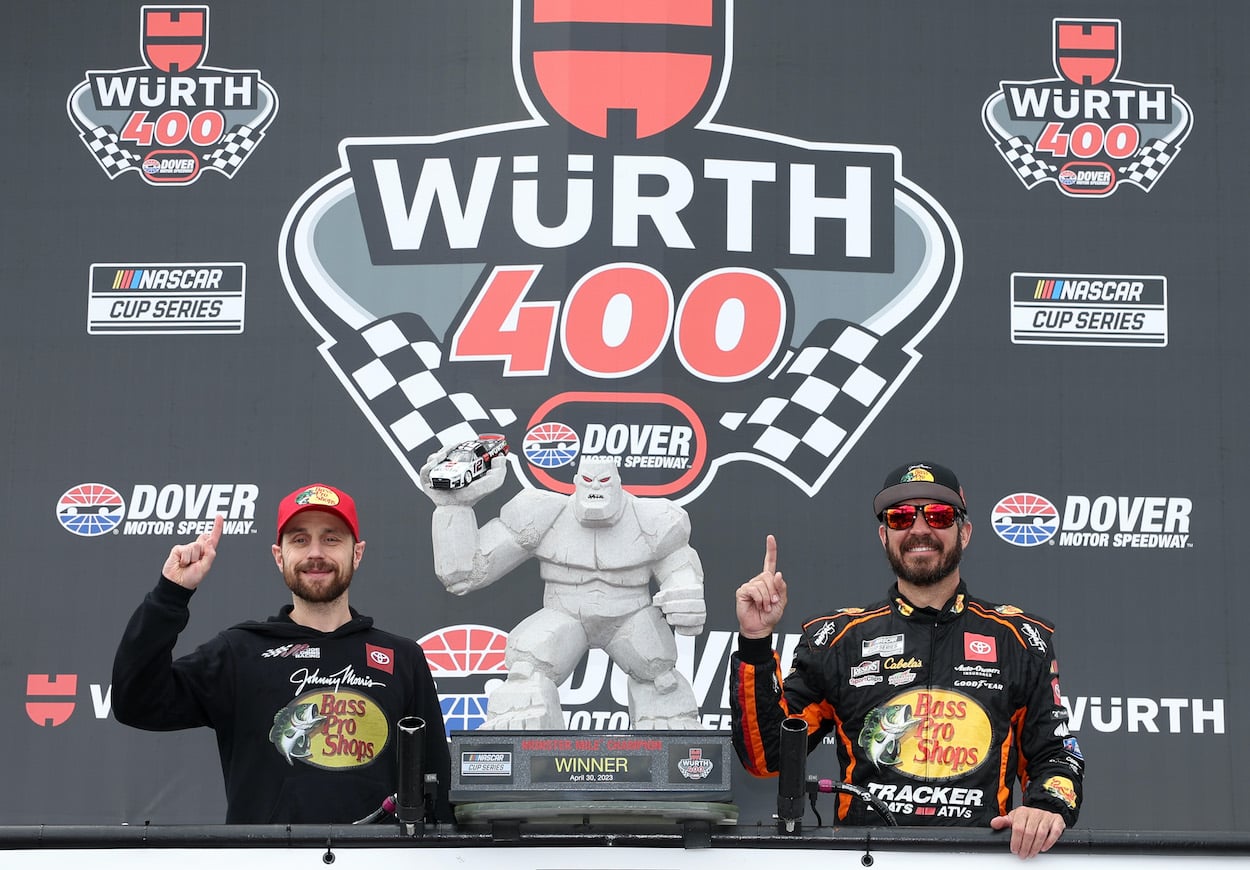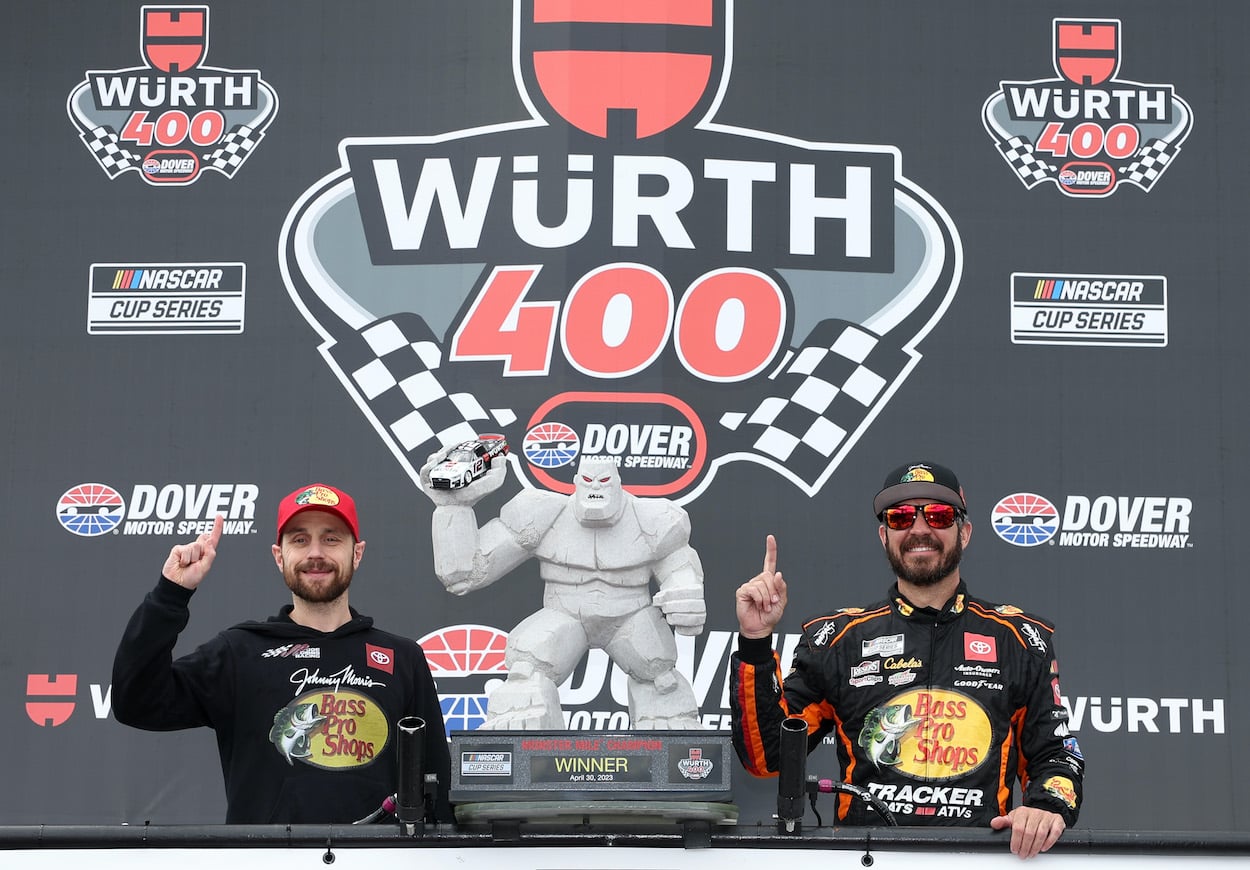 After the race, Small visited with SiriusXM NASCAR Radio reporter Claire B. Lang and talked about that late caution and how it felt like deja vu for Truex and company. 
"I feel like we were always waiting for a yellow," the crew chief admitted. "It bit us at Richmond, and we finally came out on the other side of it here. Just very happy." 
The reporter then asked Small if he had any special message to the fans of the No. 19 team.
"They can stop sending me s***** messages on Twitter asking for Cole (Pearn) to come back," he said with a smile. "Anyway, we're good."  
The Australian crew chief certainly has a way with words.
For the latest breaking news and information about NASCAR's three national series, check out @kdsportswriter on Twitter.