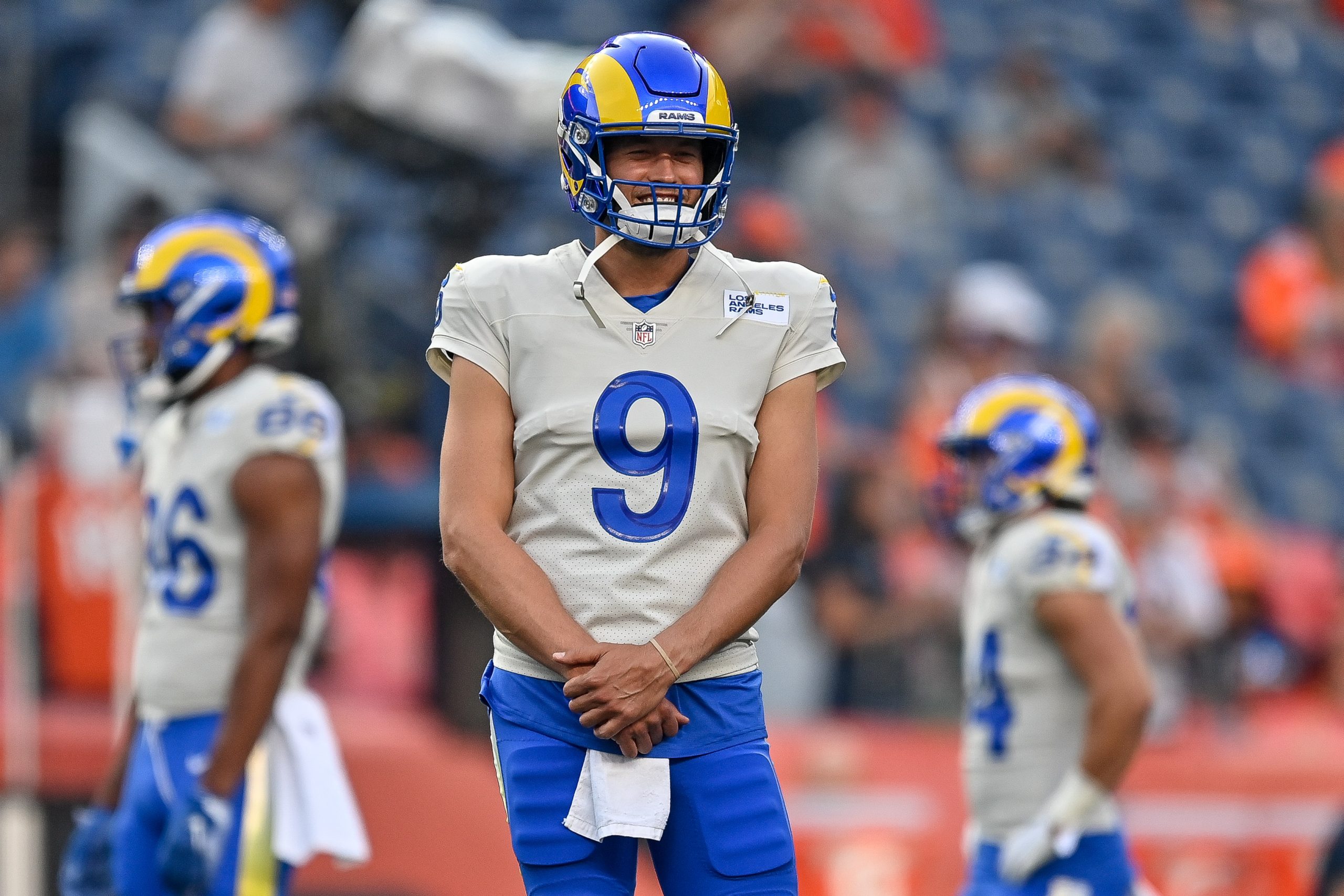 Matthew Stafford Leads Charge for New-Look Rams and 'Making Things Happen'
Quarterback Matthew Stafford has brought some excitement to the Los Angeles Rams.
The Los Angeles Rams brought in veteran quarterback Matthew Stafford to take that next step. Just three years removed from a Super Bowl berth, the Rams have been good, but not good enough. The Rams traded for Stafford, a 33-year-old entering his 13th year in the NFL.
Stafford is an upgrade over the younger Jared Goff, who was sent to the Detroit Lions as part of the deal. With Stafford, the Rams get better, but their window becomes shorter. So far, so good for Stafford, who is "making things happen" early on in his time with the Rams.
Matthew Stafford hoped to play his entire career with the Detroit Lions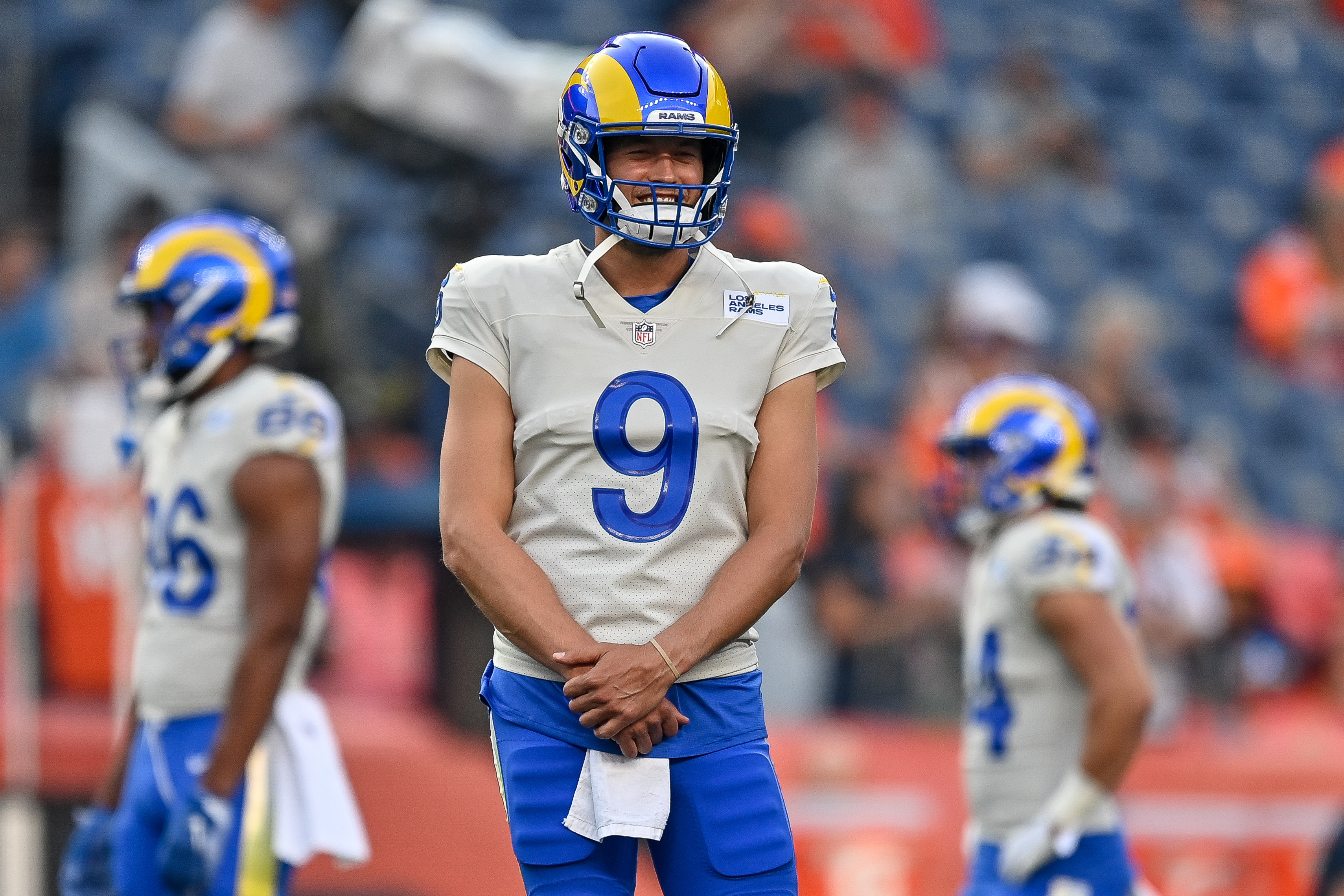 Stafford and the Lions just couldn't get it done. In his 12 years in Detroit, Stafford made the playoffs three times. The Lions never won a postseason game with him under center. Stafford wanted to be one of those rare players to finish his entire career in one city. He knew that without postseason success, the team would eventually look for a fresh start.
The Lions shipped Stafford off to LA for the much younger Goff and three draft picks.
"I never thought I would ever finish my career anywhere else," he told the Detroit Free Press earlier this year.
"To be honest, (wife) Kelly and I probably started talking about it before last season. It was one of those things where, you know, we were hoping that, golly, let's go, I hope this thing takes off and we play great. But if it doesn't, you just knew what was going to happen. They were going to tear it down and rebuild."
Stafford and the Lions both get a fresh start. Stafford and the Rams open Sunday night at home against the Chicago Bears.
Matthew Stafford creating excitement with the Rams
The hype is real in LA. There is Super Bowl talk before the season even begins. The Rams have made the postseason three of the last four years, and now the dream is even bigger. Stafford's presence is felt by everyone on the team.
"I think really it's the entirety," said Rams left tackle Andrew Whitworth said to The Orange County Register on how the team will change. "When you (look at) everything we've done over the last few years, and everything Sean's been able to do as a coordinator and a head coach, and then you match it with a guy like Stafford … it's the opportunity for him to have the success he deserves."
Rams cornerback Jalen Ramsey already sees a difference with the team, saying he's "making things happen.
"Putting the ball right on the money on guys, throwing guys open, some of the elite traits that he has always had, I think will be able to be expressed a little bit more this year, hopefully."
For Stafford, it's same game, different uniform
Stafford knows he'll be under scrutiny with his new team. When he takes the first snap from center Sunday, it will be against a team he's familiar with, although his new teammates aren't. Stafford met the Bears twice a year with the Lions, so he's already got a little bit of an edge coming into the game.
"I'm used to seeing the Bears a couple of times a year, and I'm just going to be wearing a different uniform playing them this time," Stafford said.
Stafford's eager to get going, and so are the Rams. There's a quiet confidence among the team brought on by the presence of the experienced quarterback.
"He's (Stafford) got a lot of experience to really call upon, but at the same time, it's going to be his first opportunity to run it out as our guy," Rams offensive coordinator Kevin O'Connell said. "I think there's not one guy in the locker room that's not excited about seeing him do that and lead us."
"He's (Stafford) able to do a lot of stuff for us," wide receiver Cooper Kupp said. "It'll be exciting to see it all come alive."
The Rams are excited for that offseason trade to pay immediate dividends.