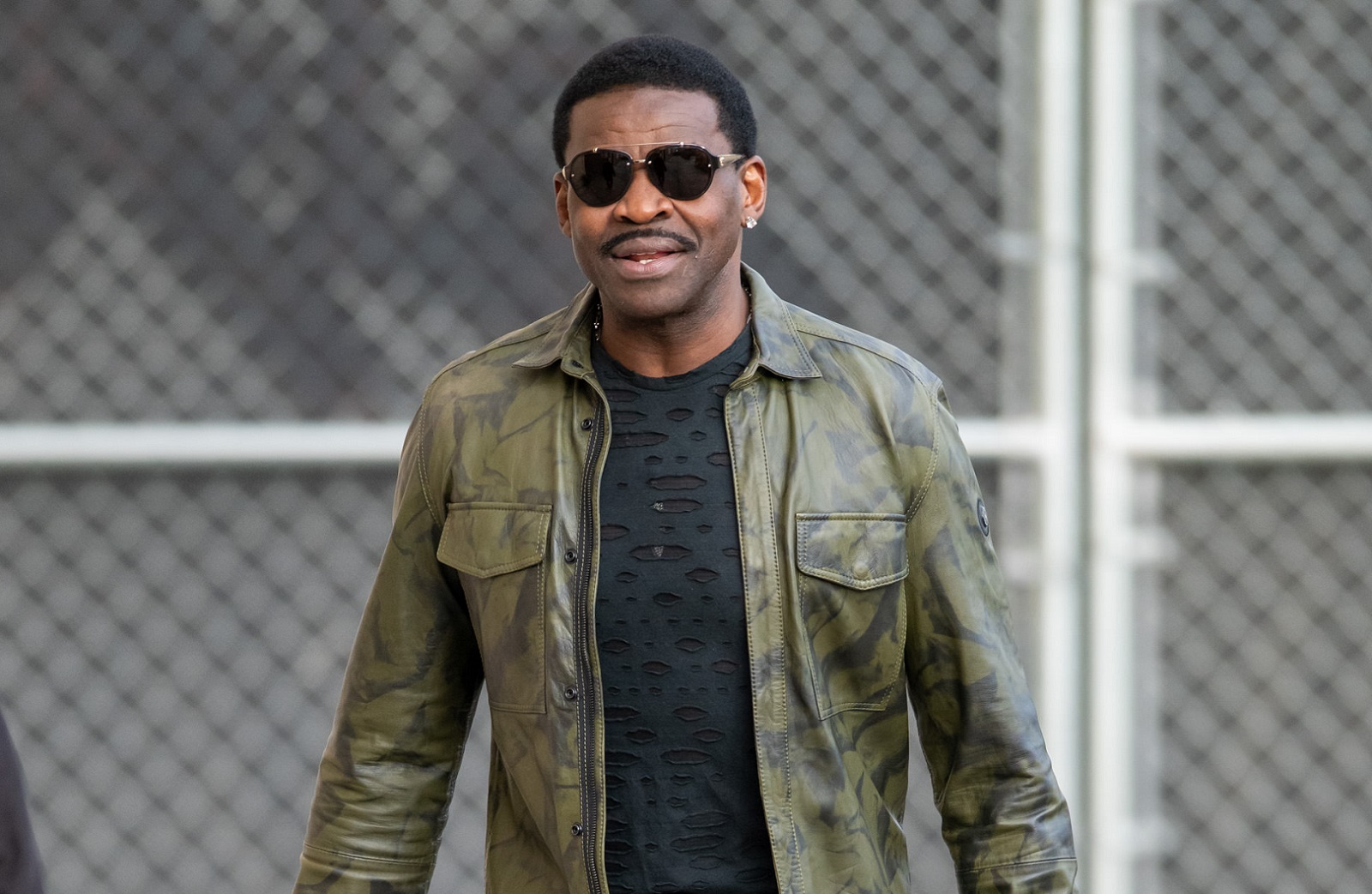 Michael Irvin Just Compared the Dallas Cowboys To Oprah Winfrey
Former Dallas Cowboys star Michael Irvin broke out an Oprah Winfrey trademark phrase in criticizing his former team.
Michael Irvin was selected to the Pro Football Hall of Fame in 2007. If there's a hall of fame for insulting quotes about your former employer, Irvin probably qualifies as a first-ballot inductee as of this weekend for the way he just dissed the Dallas Cowboys defense by invoking the name of Oprah Winfrey.
Michael Irvin has the credentials to talk football
During the prime of his career, Michael Irvin was one of the most reliable wide receivers in the NFL. Selected by the Dallas Cowboys in the first round of the 1988 NFL draft after 143 catches and 26 touchdowns in three seasons at the University of Miami, Irvin went on to form the so-called triplets with Cowboys quarterback Troy Aikman and running back Emmitt Smith.
Irvin would make 750 catches for 11,904 yards and 65 touchdowns. He also played 16 playoff games, hauling in another 87 receptions for eight touchdowns in helping the franchise to three Super Bowl championships.
Irvin, whose high was 111 catches in 1995, was a Pro Bowl selection for five consecutive seasons beginning in 1991. He entered the Pro Football Hall of Fame in 2007 as part of a class that included Bruce Matthews, Thurman Thomas, Andre Reed, Derrick Thomas, and Richard Dent.
Following his retirement, Irvin went into broadcasting. He has been with the NFL Network since 2009.
The Dallas Cowboys defense has been awful
When the Cleveland Browns abused the Dallas Cowboys' defense by rushing for 307 rushing yards and scoring 49 points in Week 4 of the NFL season, it was the continuation of a disturbing start to the year for Dallas.
Opponents have already scored 146 points on the Cowboys for an average of 36.5 a game, which puts the defense on pace to set a record. The worst mark in NFL history belongs to the 1966 New York Giants, who allowed 35.8 points a game on their way to a 1-12-1 record.
At their current pace, the Cowboys would surrender 584 points, also breaking the mark of 533 by the 1981 Baltimore Colts, who went 2-14.
Mike McCarthy replaced Jason Garrett as the head coach in the offseason and installed Mike Nolan as his defensive coordinator. The results have been alarming for a franchise that only allowed between 306 and 332 points per year in each of the past four seasons.
Michael Irvin just compared the Dallas Cowboys to Oprah Winfrey
Forget the team loyalties. Michael Irvin is now in the business of analyzing the NFL and commenting on what he sees from players and teams on Sundays. And what he's seen out of the Dallas Cowboys on defense during a 1-3 start has been atrocious.
It caused him to invoke the name of one of the most famous figures in the entertainment industry.
"Cowboys are out there playing that Oprah Winfrey defense," the Hall of Fame receiver said on the NFL Network. "You get 40 points! You get 40 points! You get 40 points! It is absolutely sickening. … People are trying to say, 'I don't think it's a manhood thing.' Yes, it is. It's about your manhood."
He was responding after Cowboys safety Xavier Woods defended the team's effort.
"You don't expect guys full-speed for 70 plays," Woods said. "That's not possible. But you're going to push all you can."
It's not as though anyone in the organization can fire back that Irvin somehow lacks the credibility to comment. Just this week, InsideTheStar.com recounted owner Jerry Jones' recollection of Irvin's playing days.
"Michael Irvin in the middle of two-a-days … he'd be with his pads on in the middle of the day in Austin, Texas, running between practices," Jones said. "The other thing he'd do is he wouldn't go to bed much at night, either. That's a man. So, when he talks about effort, I listen."