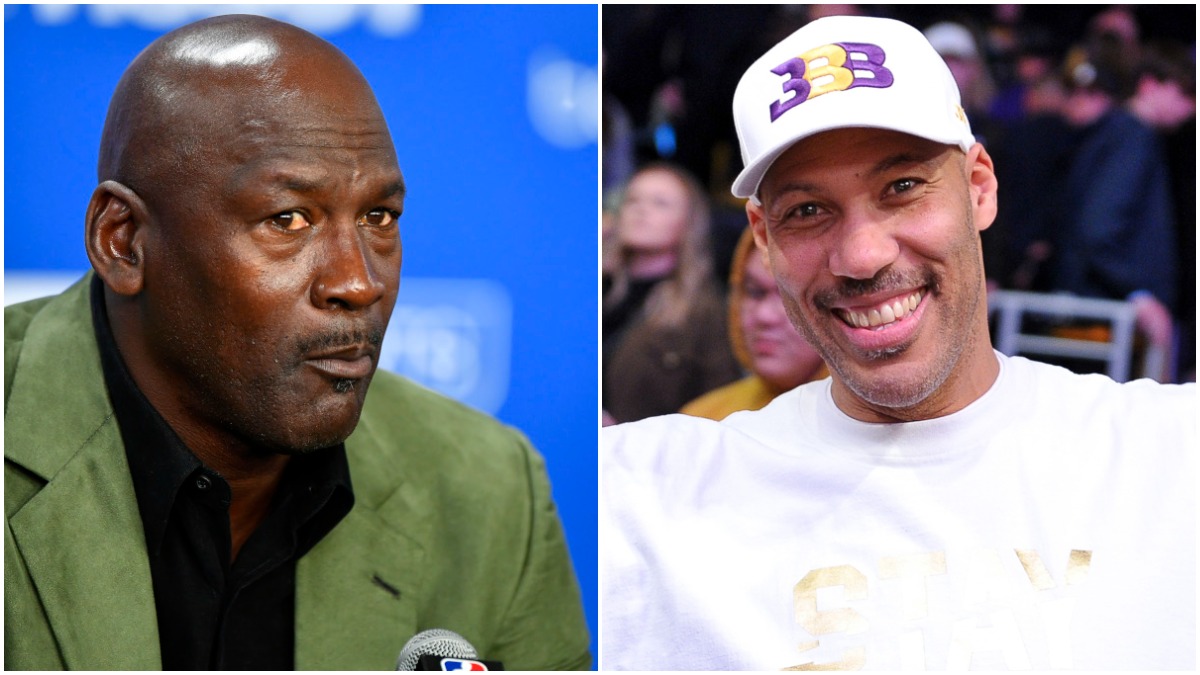 Michael Jordan Can Keep His Advice to Himself, Says LaVar Ball: 'When the Last Time He Won a Championship?'
LaVar Ball isn't shy about saying what he thinks, even when he's putting his son's boss on full blast about giving LaMelo Ball any advice.
Even before LaMelo Ball and four other players entered the COVID-19 health and safety protocols, the Charlotte Hornets were struggling a bit. Now Ball's bombastic father, LaVar Ball, is at it again. The elder Ball took a vicious swipe at Hornets governor Michael Jordan to answer a question about how much LaMelo has gleaned from the five-time NBA MVP since coming to Charlotte.
The 20-year-old LaMelo Ball is the reigning NBA Rookie of the Year. He was the third player in franchise history to win the award, joining Larry Johnson (1991–92) and Emeka Okafor (2004–05). Ball has improved in his second season, taking advantage of increased playing time to up his counting stats while also improving from the 3-point and foul lines. But LaVar Ball made ridiculous statements into a cottage industry, and he's not slowing down.
Michael Jordan has been a LaVar Ball target before
LaVar Ball first hit the national scene in 2017. His oldest son, Lonzo Ball, was a star point guard at UCLA and a top NBA draft prospect.
LaVar had big plans for Lonzo. But he also had ambitions of his own, including launching a shoe company — Big Baller Brand. His marketing strategy appeared to be saying as many controversial things as possible anytime a microphone was within range.
In the buildup to the 2017 NBA Draft, LaVar told Josh Peter of USA Today that he would have dominated Michael Jordan in a one-on-one matchup in his prime.
"Back in my heyday, I would kill Michael Jordan one-on-one," Ball boasted.
Let's go to a tale of the tape, shall we?
Jordan played three seasons at the University of North Carolina, averaging 17.7 points and 5.0 rebounds in 101 games. He hit the game-winning shot to lift the Tar Heels to the 1982 NCAA championship, was a two-time consensus All-America, and was the consensus National Player of the Year as a junior in 1983–84.
Then he did a few things during his NBA career. You know, 10 scoring titles, six championships, six NBA Finals MVPs, a Defensive Player of the Year Award, five MVP trophies, and the highest scoring average in history.
Ball played one season as a walk-on at Washington State University, averaging 2.2 points in 26 games. The Cougars were 13–16 and did not play in the postseason. He later transferred to Division II Cal State Los Angeles, where he was an All-Far West Conference performer in 1989–90. He also set the school record for field-goal attempts in a season, according to the CSULA basketball media guide.
So there's that.
LaVar Ball says Michael Jordan has no advice to give to LaMelo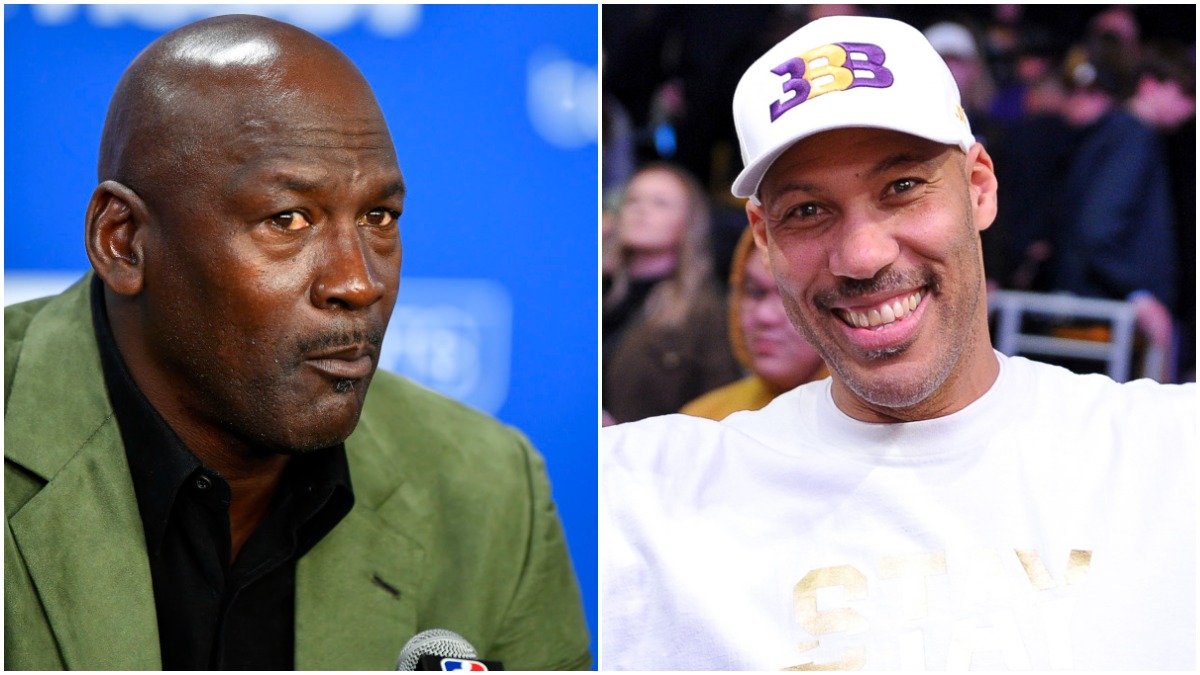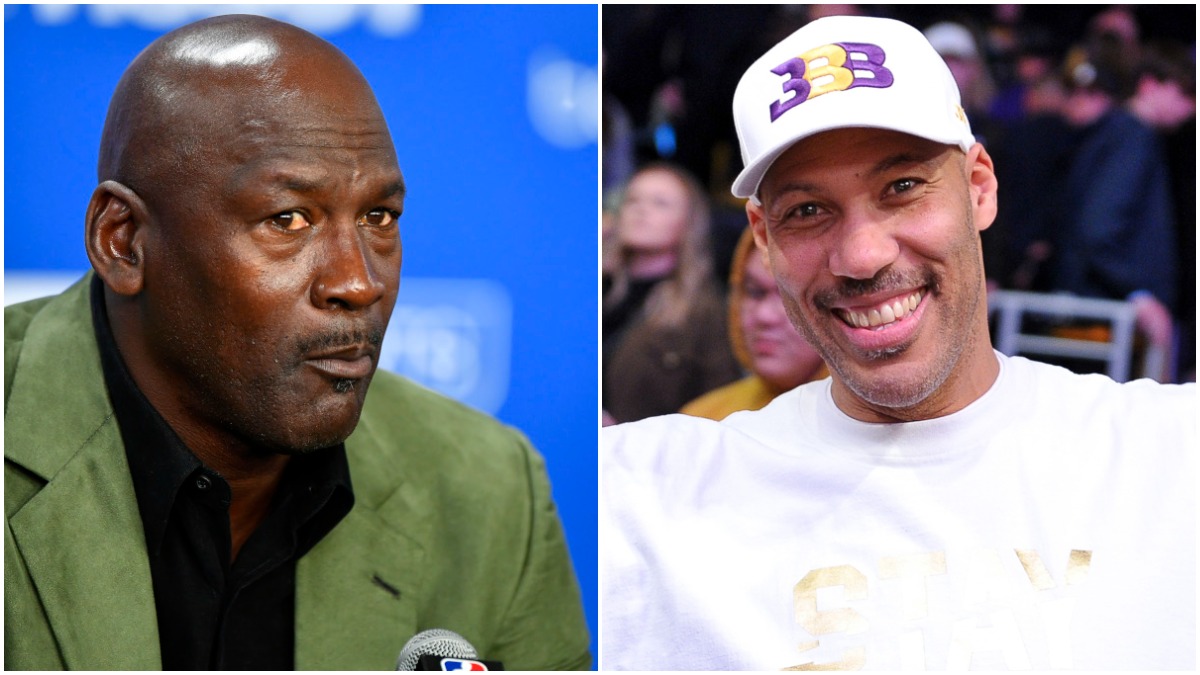 During an interview with Hoopsview (h/t USA Today FTW), LaVar Ball again put Michael Jordan's name in his mouth. Replying to a question about what advice Jordan gives to Hornets stay LaMelo Ball, the basketball dad went on full blast:
"How often does he seek out advice from Michael Jordan? Never! What advice he gonna give him? You tell me what advice he gonna give him? When the last time he won a championship? And the game has changed? What's he gonna tell him?"

LaVar Ball
The facts are indisputable. Jordan last won a championship in 1998, three years before LaMelo Ball was born. Think about it. When Jordan returned to play for the Washington Wizards at age 38, he only averaged 21.2 points per game over two seasons. Heck, he couldn't even get the Wizards to the playoffs. What a has-been!
Of course, LaVar Ball may have other problems with Jordan. His middle son, LiAngelo, is toiling for Charlotte's NBA G League affiliate, the Greensboro Swarm. Despite LaVar's claims that Jordan is keeping a superstar buried in the developmental league.
LiAngelo is averaging 9.3 points per game for Greensboro, coming off the bench for 13.7 minutes in the team's first four games. He did not play in the Swarm's 105–96 win against the Austin Spurs on Dec. 3.
Superstar, indeed.
Michael Jordan doesn't talk about his star's father often
While running the Hornets and managing a $1.6 billion empire, Michael Jordan doesn't give LaVar Ball much thought.
He did respond to the one-on-one claims in August 2017, according to AJ Neuharth-Keusch of USA Today.
"You've got to understand the source," Jordan said. "He played, I think, college, maybe? He averaged 2.2 points per game. Really? It doesn't dignify an answer, but I'm going to give it to you because you asked the question. I don't think he could beat me if I was one-legged."
LaMelo Ball is one of the emerging stars in the NBA. He probably doesn't need his dad to run interference for him, not with averages of 20.0 points, 8.3 assists, and 7.7 rebounds per game.
But if he wants to ask the franchise owner that employs him for advice, maybe LaMelo would be wise to keep that on the down-low.
Otherwise, it might make things awkward around the Big Baller Brand holiday table later this month.
Statistics courtesy of Basketball Reference and SRCBB.