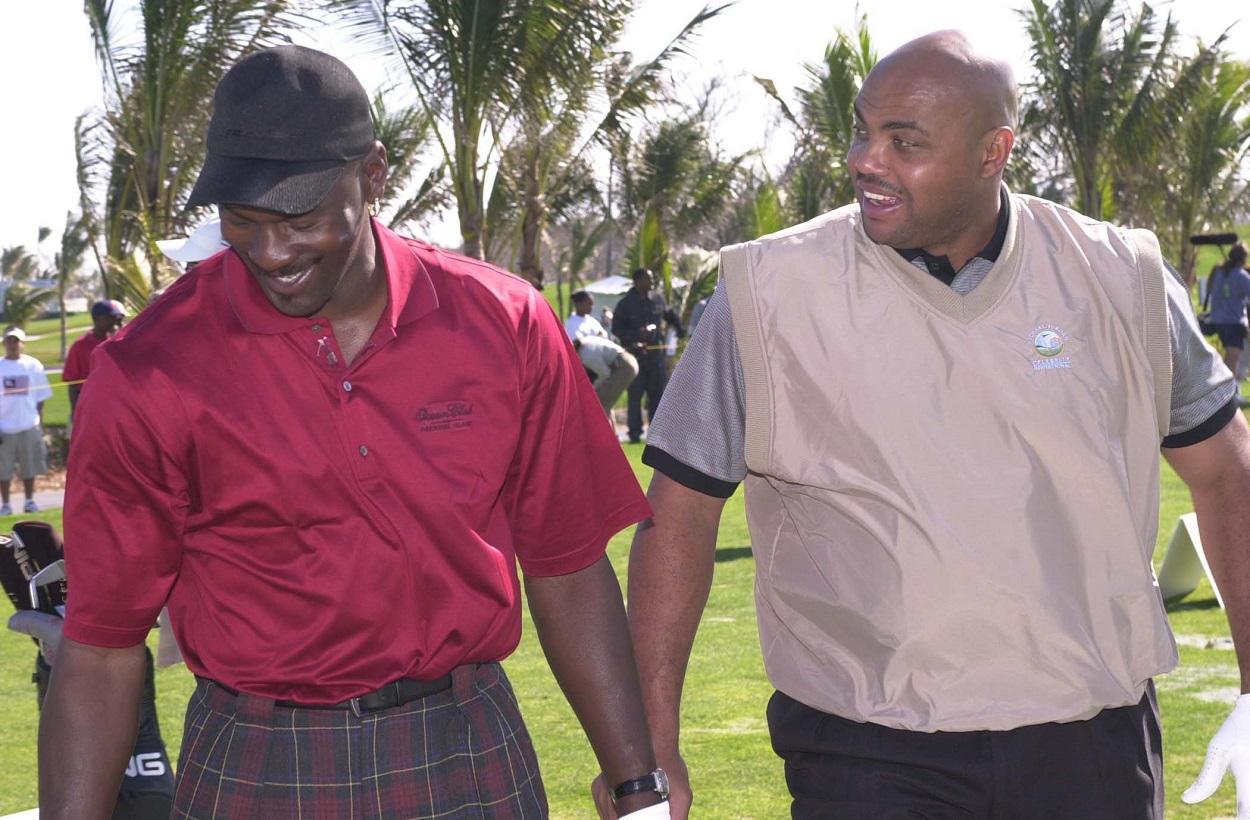 Michael Jordan and Charles Barkley Were Once Involved in a 3-on-3 Basketball Game Featuring a Team of Sumo Wrestlers (No, This is Not a Joke)
Michael Jordan and Charles Barkley once participated in a 3-on-3 basketball game featuring a team of sumo wrestlers as part of a promotional tour for Nike.
As easily the biggest spokesperson Nike has ever had, Michael Jordan has obviously done quite a bit to help promote the company over the years, including serving as a referee when Charles Barkley and other Nike stars took on a group of sumo wrestlers in a 3-on-3 game in Japan.
Yes, you read that right.
Here's the story of how such a wild scene came to be.
Michael Jordan and Charles Barkley proved how popular the NBA was on a global stage with the Dream Team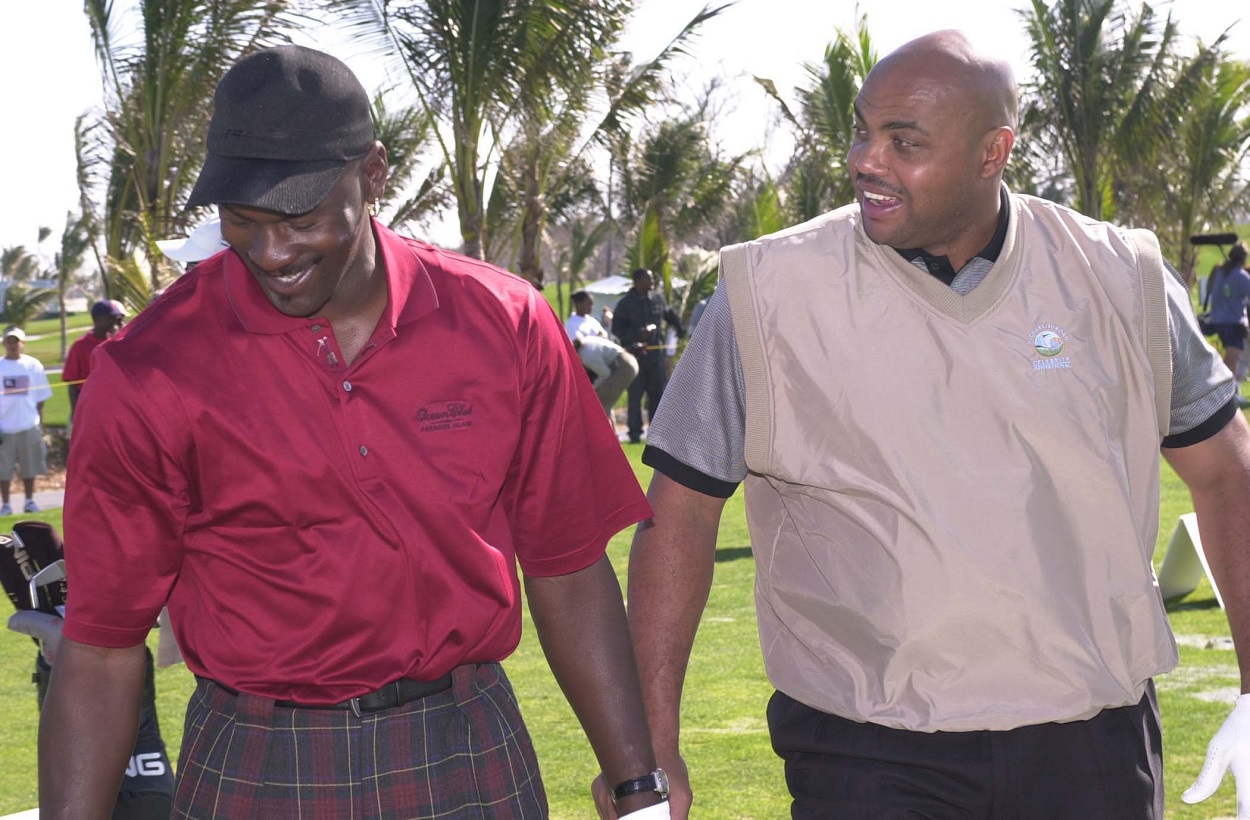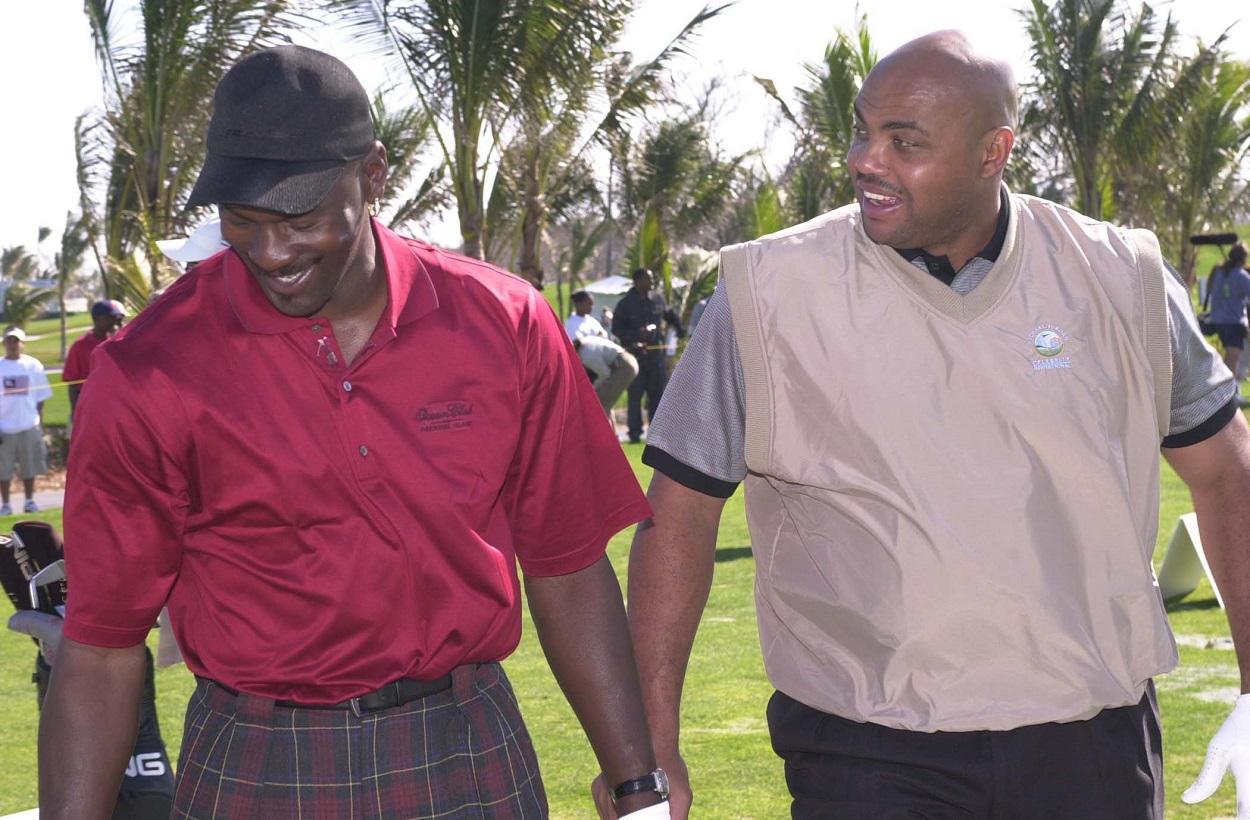 In 1992, Jordan and Barkley famously teamed up for the Dream Team at the Barcelona Olympics and proved just how popular the NBA had become on a worldwide level as the team was mobbed everywhere they went during that two-week period. And Nike actually ended up becoming a part of the Dream Team story as Jordan famously used the American flag to cover up the Reebok logo on the uniform U.S. athletes were required to wear when accepting medals.
A short time later, Nike began sending some of their NBA stars overseas for special events as it was clear they were selling themselves short in certain markets, especially in Asia. In 1994, as Jordan was wrapped up in his baseball career, they sent a group of players that included Penny Hardaway and Alonzo Mourning to Japan on what was called the Hoop Heroes Tour, which featured a basketball camp and an exhibition game that included Japanese players.
Two years later, with Jordan back in the NBA, Nike sent its biggest star on the tour and it was nothing short of extraordinary.
Nike used their NBA stars to help expand into markets overseas
In September 1996, Jordan was as big a star as he'd ever been and was just a few months removed from winning his fourth NBA championship with the Chicago Bulls. Nike knew this and made him part of the Hoop Heroes Tour in Tokyo alongside the likes of Barkley, who had just won his second gold medal, future Hall of Famer Jason Kidd, and Michael Finley.
Over two nights at a sold-out Yokohama Arena, where Nike, of course, set up retail space and apparently made "hefty profits," Jordan and Barkley headlined a pair of two-hour events that featured music, light shows, and relied heavily on spectator interaction. A few youngsters even got the thrill of a lifetime as they were able to square off against MJ in a game of 1-on-1. It's unclear if Jordan let the kids win but history says probably not.
There was a 4-on-4 game with Jordan and Barkley on opposing sides (the video of which you can view above) but things got a little strange when the action went down to 3-on-3.
Jordan and Barkley took part in a 3-on-3 game in Tokyo that featured a team of sumo wrestlers
Now, I truly wish I could sit here and write something poetic or even halfway entertaining about a 3-on-3 game featuring Charles Barkley, Jason Kidd, and Michael Finley taking on a team of sumo wrestlers with Michael Jordan serving as the referee. But doesn't that description itself just say it all?
Look, if you've got the nine minutes to spare to watch the video, knock yourself out as it…well, something. But it honestly seems as if everyone involved had a little fun. And if you didn't before, you know now this exists and will never forget it. And that's fun for me.