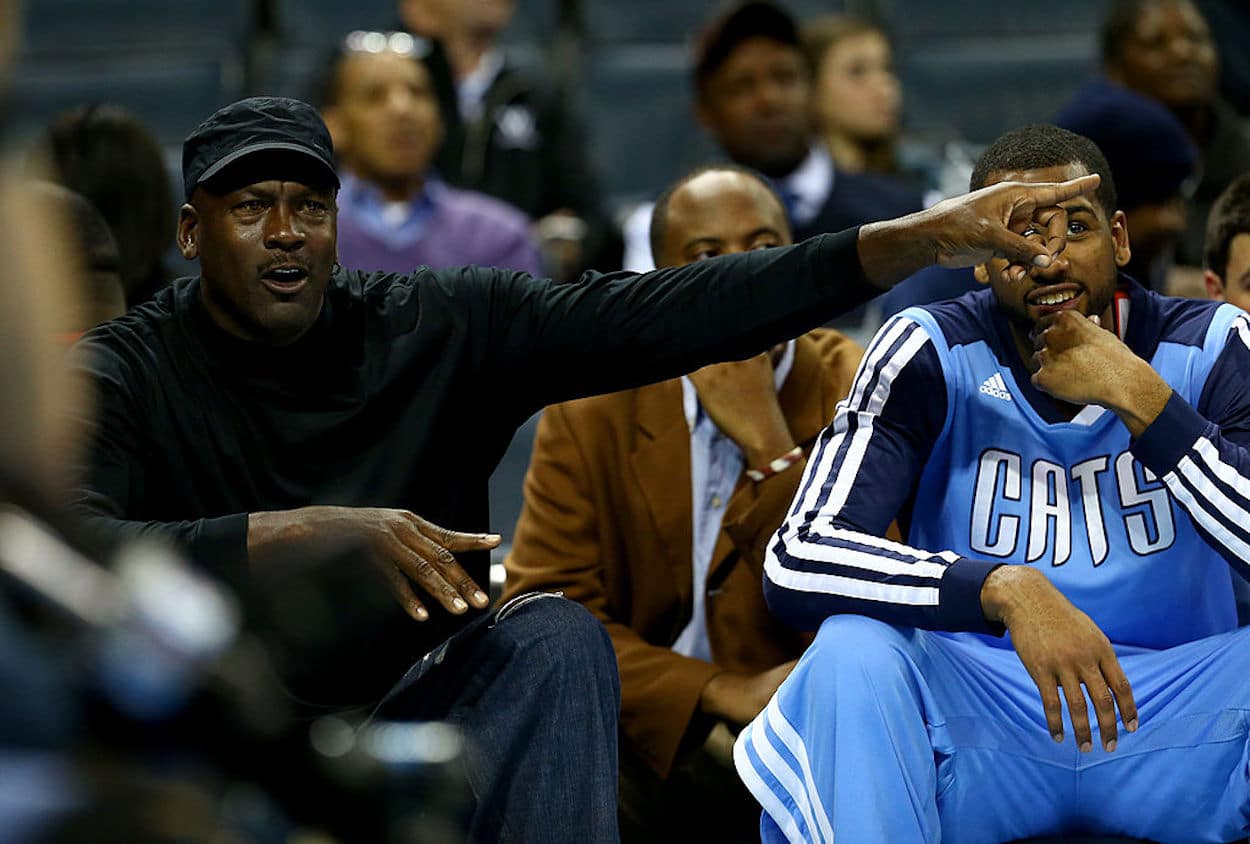 Michael Jordan Once Chewed Out the Bobcats' Stars, Forced His Way Into Practice, and Dominated: 'Take My Shoes Off'
Even in retirement, it's a bad idea to cross Michael Jordan. Don't believe us? Allow Stephen Jackson to explain.
During his time on the NBA hardwood, Michael Jordan produced plenty of evidence that he's an incredibly competitive character. From trash-talking his own teammates to taking things personally, MJ was never one to accept anything other than first place. That drive didn't slow down in retirement, either. Just ask Stephen Jackson about that.
During an appearance on the Million Dollaz Worth of Game podcast, Jackson flashed back to his time with the Charlotte Bobcats. After a loss, Jordan was so unhappy with the team's performance that he plugged himself into practice to prove a point.
Sound unbelievable? Let's head to Charlotte and check it out.
Michael Jordan visited the Bobcats' locker room after a loss, then took part in practice the next day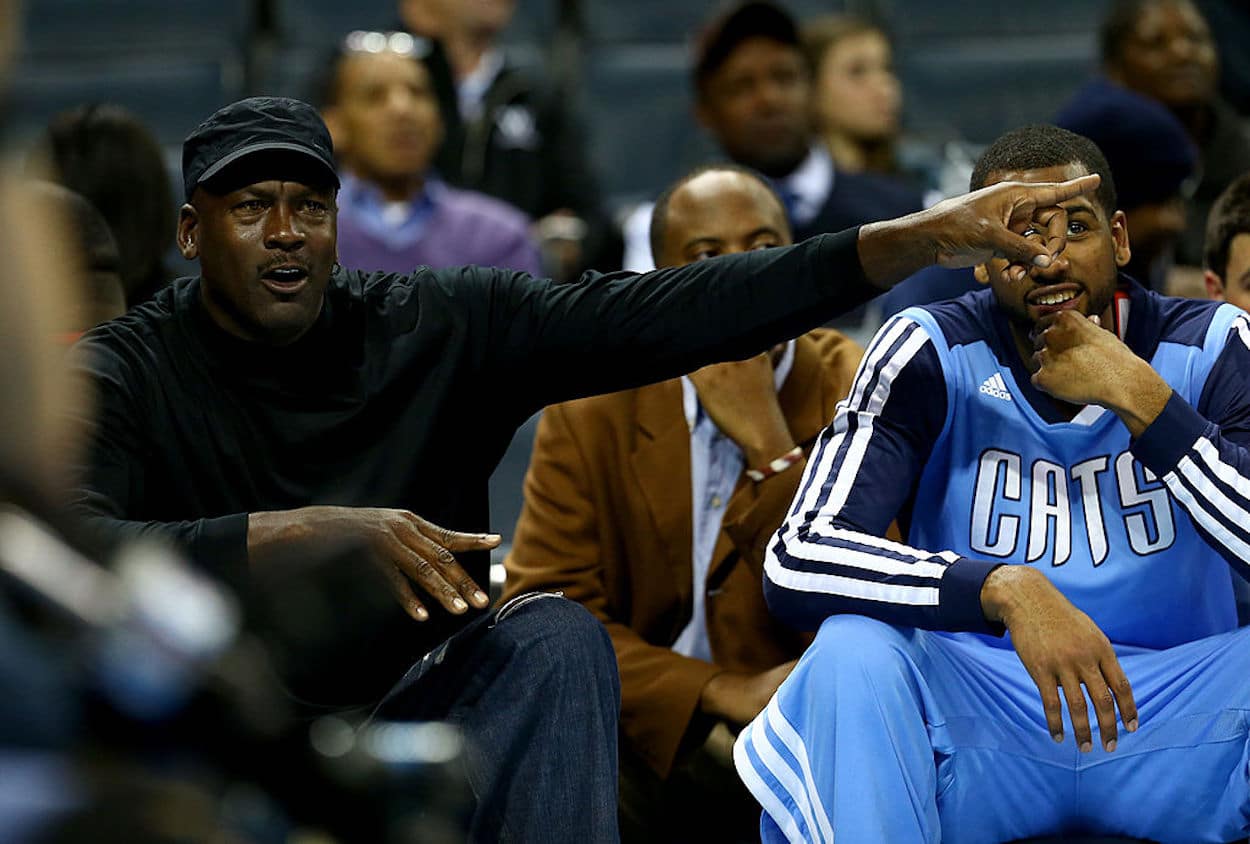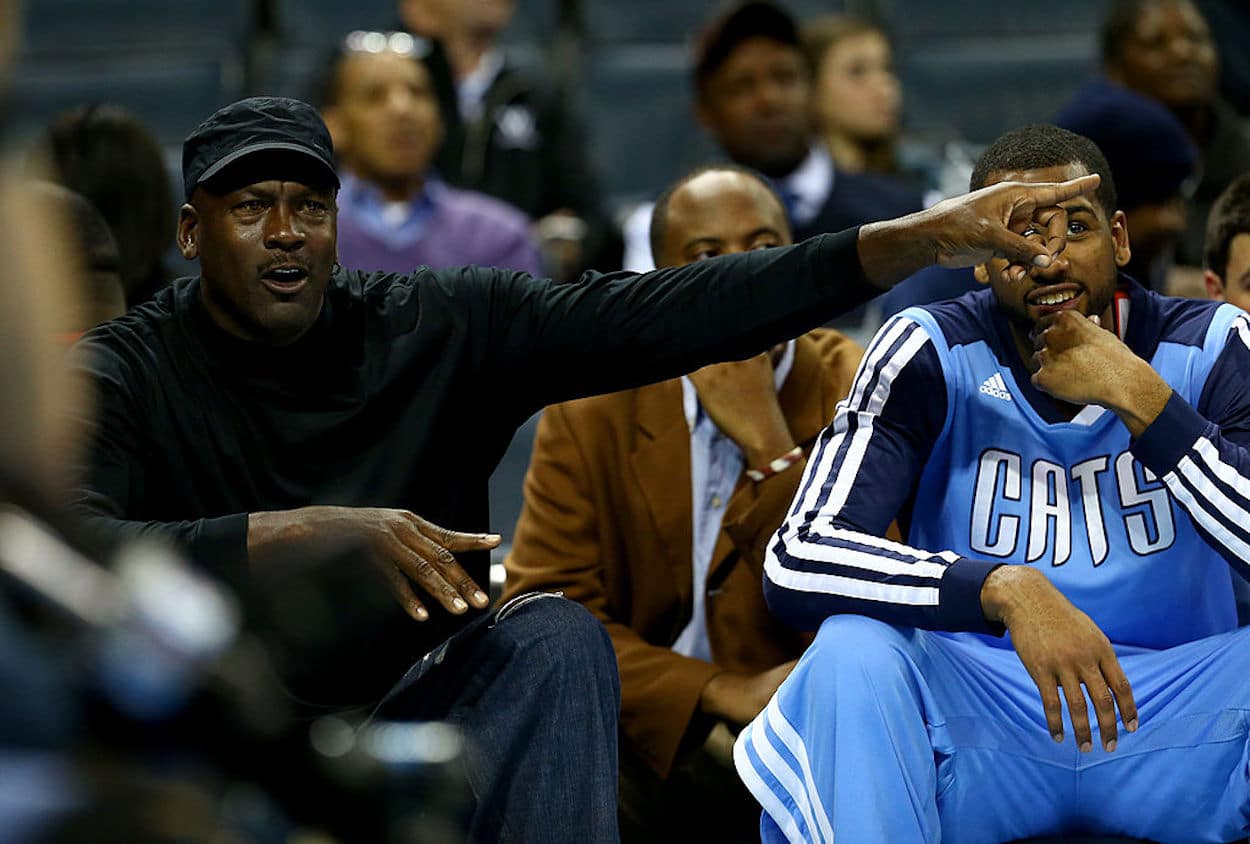 Despite what the Charlotte-based franchise may be called, the performances have been consistently disappointing during Michael Jordan's time at the helm. That's not to say, however, that the NBA legend hasn't tried to turn things around in his own unique way.
"So we got our a** beat by somebody, and he came in the locker room after the game just going off on us, like, 'We need to get our s*** together, right" Stephen Jackson recounted on the Million Dollaz Worth of Game podcast. "I made some little comment or something like that. He ain't say nothing, so he came into practice the next day."
Once back on the basketball court, Jordan's old trash-talking ways came back to the surface.
"Back on that s***," Jackson continued. "'Y'all think you did something?' … He's talking about all his accolades. 'Take my shoes off.' Because he had gave me, you know what I'm saying, he wasn't just talking to me, he was talking, because everyone had his shoes on. He had gave me a deal and all that. This s*** kind of directed to me and Gerald Wallace because we the leaders of the team."
While getting chewed out by Michael Jordan could crush any player, the living legend wasn't done yet. He then subbed himself into practice, joined the second team, and proceeded to beat the starters.
Whatever he had on, he came out there, pushed whoever Gerald Wallace was guarding, the three-guard, kicked him out and got in that spot, played with the second team. … He scored a couple points, you know what I'm saying? He scored a couple of points, and to the point where he talked so much s*** afterward, he grabbed the ball and went and dunked one on the way out. Yeah. True story.

Stephen Jackson
Jackson, however, wasn't crushed by the experience. Instead, he came away with one unshakable thought: "That's why he's the GOAT."
Unfortunately for MJ, his motivational tactics didn't work. The Charlotte Bobcats finished the 2010-11 season with a 34-48 record.
Even Michael Jordan, it seems, can't win them all.