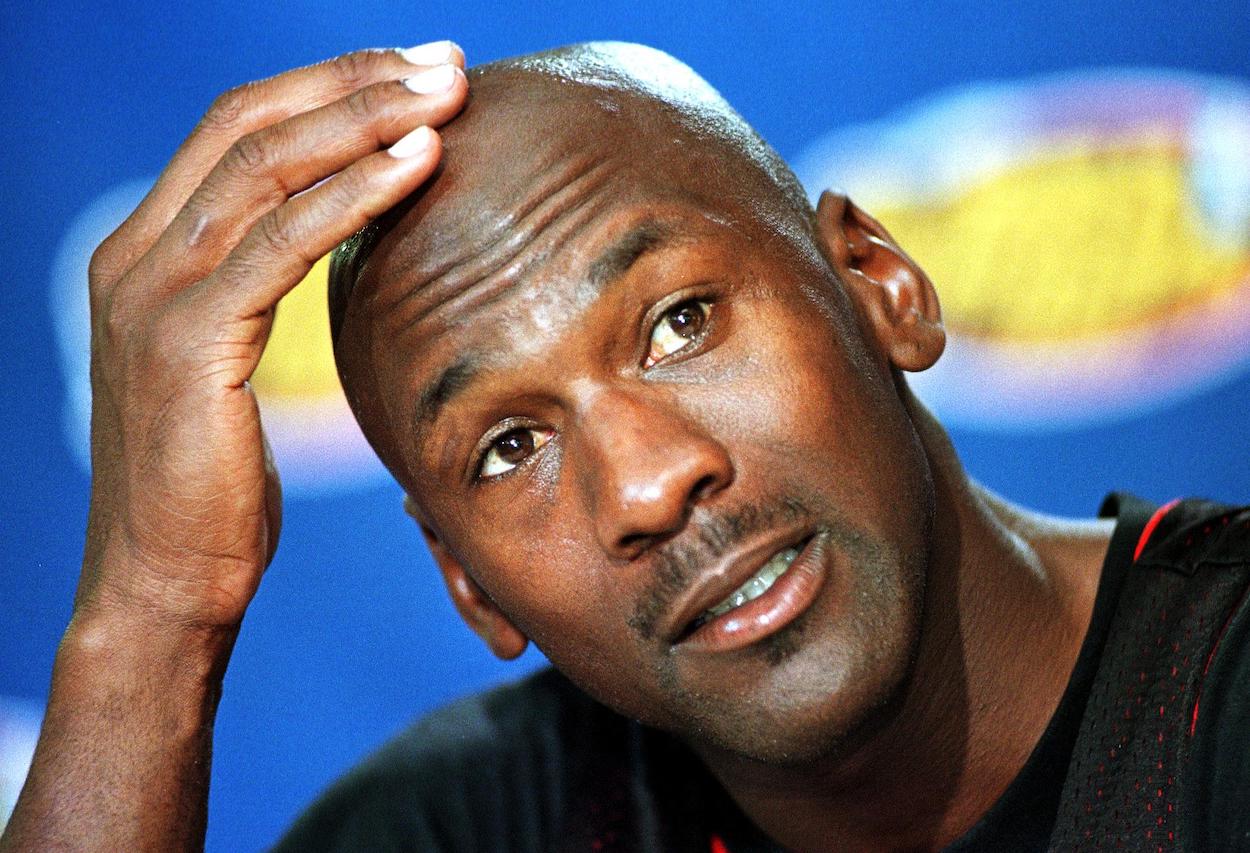 Michael Jordan Is Still Convinced Magic Johnson and Isiah Thomas Were Jealous of Him for a Selfish Reason
Michael Jordan was convinced Magic Johnson, Isiah Thomas, and other NBA vets were jealous of him as a young player.
Michael Jordan was more than just an NBA player throughout his professional career. He was an icon, a unique brand, and a hero to so many young fans who aspired to be just like him.
As a rookie, Jordan started to become bigger than basketball when he teamed up with Nike to launch the Air Jordan Brand. Not even the biggest and brightest stars in the league had their own brands at the time, and Jordan still believes many of them grew jealous because of how much he was accomplishing on and off the court at such a young age.
Michael Jordan pissed off some NBA veterans at the 1985 Slam Dunk Contest
Jordan is known today as arguably the greatest NBA player of all time and a beloved figure among his peers, but it wasn't always that way. In 1985, when Jordan was still a 21-year-old rookie trying to prove himself to the superstars of that era, he rubbed some players the wrong way because of how much hype surrounded him entering the league.
That animosity grew at the 1985 Slam Dunk Contest, when Jordan donned a banned version of his Air Jordan 1s and a gold chain while wowing the crowd with his high-flying jams. He also showed up wearing Nike sweatpants, even though everyone else at the time wore strictly team gear.
Jordan's insistence on pushing his own brand was viewed as showing disrespect to his elders, and they tried to teach him a lesson in the All-Star Game the same weekend.
Throughout the game, a few NBA vets orchestrated the infamous "freeze-out" of Jordan. George Gervin guarded him ferociously the entire game, and MJ finished with just nine field-goal attempts and seven points. The media surmised that Magic Johnson and Isiah Thomas were the masterminds behind the freeze-out, and even though neither of them has admitted to it, Jordan's circle is still convinced it's true.
"Everyone knows they froze him out," David Falk, Jordan's longtime agent told Jackie MacMullan on a recent episode of The Ringer's Icons Club podcast. "They froze him out because they were jealous. They said, 'Who's this rookie who hasn't done anything, you know, has something that we don't have?'"
Jordan is still convinced Magic and Isiah were jealous of his Air Jordan Brand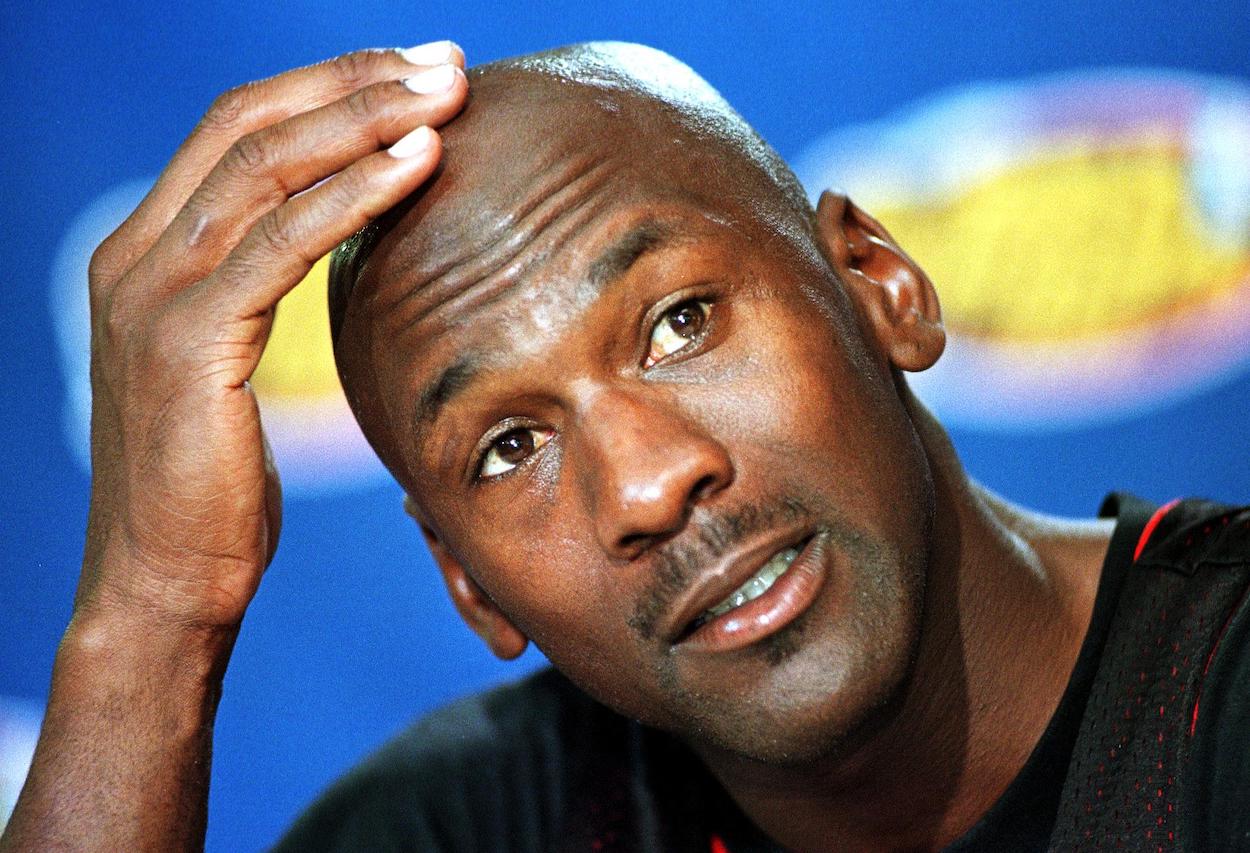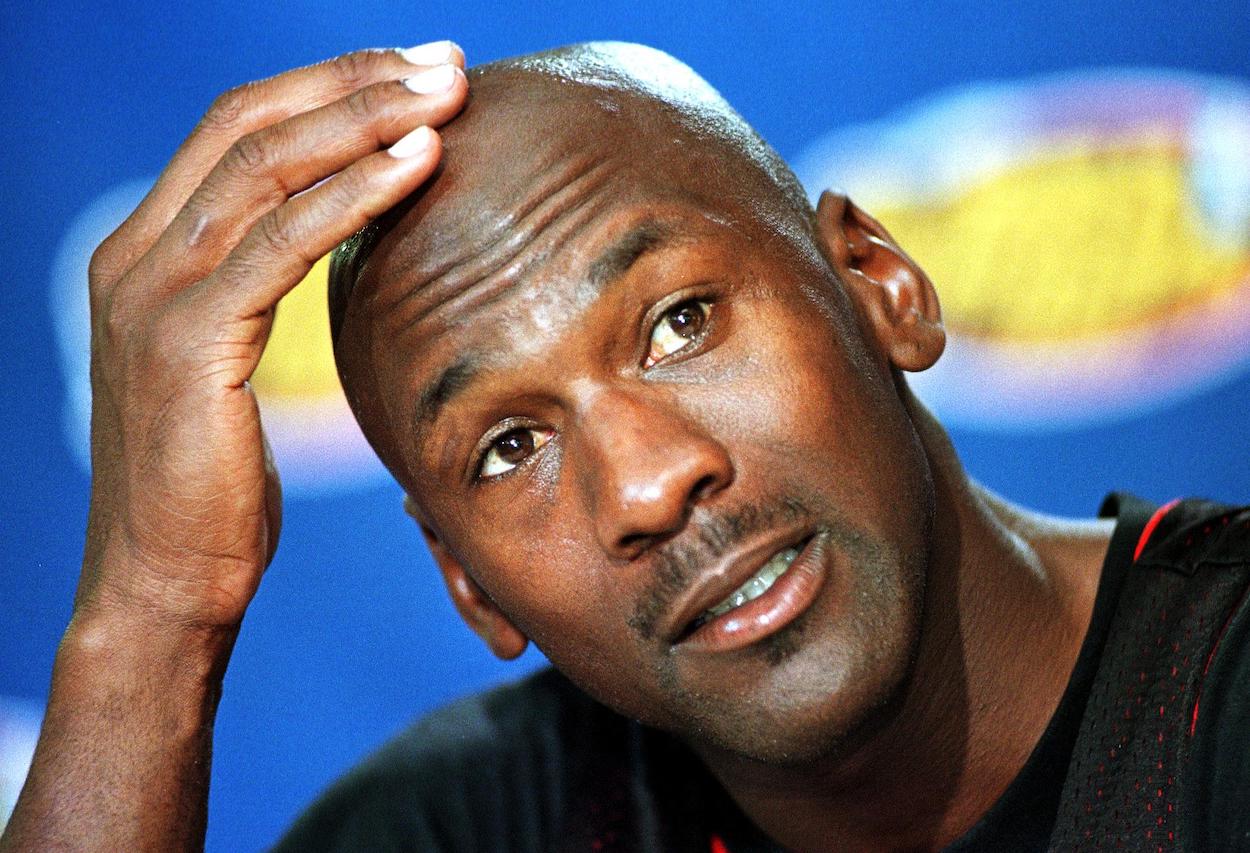 Johnson and Thomas were bigger superstars than Jordan in 1985, but they could both feel that changing quickly. So could MJ, and he believed the treatment he received from both players early on stemmed from jealousy of his booming Air Jordan Brand.
"Well, I understood it to be jealousy," Jordan told MacMullan on the Icons Club podcast. "And you know, I think a lot of it came from — Magic Johnson should have been Michael Jordan before Michael Jordan. He had the smile. He had everything. He had the marketability. He had championships."
But one thing Magic didn't have? His own brand. Jordan did before even accomplishing anything in the NBA, and that rubbed Johnson and others the wrong way.
"Look, I thought with the way I came into the league and what David Falk and ProServ and all the guys were teaching me, was how to be a business person playing the game of basketball," MJ said. "I didn't think it was a certain protocol in terms of how you had to either interact with these people or meet them, greet them, praise them. Either way, I didn't know that."
Jordan knew from an early age that building his own brand was just as important as building up an impressive resume on the court, and he didn't care how that made other players feel.
Revenge is a dish best served cold
As MacMullan explained in the podcast episode, Jordan found out about the freeze-out and immediately exacted a plan to get revenge.
"We're sitting in his apartment, in his townhouse, with winter coats on and he is on the couch, lying down, steaming, replaying the game in his mind over and over again," Falk said. "And I finally told him, 'Let me give you some advice that my wife, Rhonda, always gives me. Don't get mad, just get even.'"
So, a few days after the 1985 All-Star Game, Jordan took Falk's advice and dropped 49 points against Thomas' Pistons. He also shunned Magic going forward and refused to strike up a friendship with him.
From then on, MJ treated his opponents as enemies and didn't trust anyone outside of his Chicago Bulls teammates. That spiteful attitude sure did end up working out, didn't it?
Like Sportscasting on Facebook. Follow us on Twitter @sportscasting19.