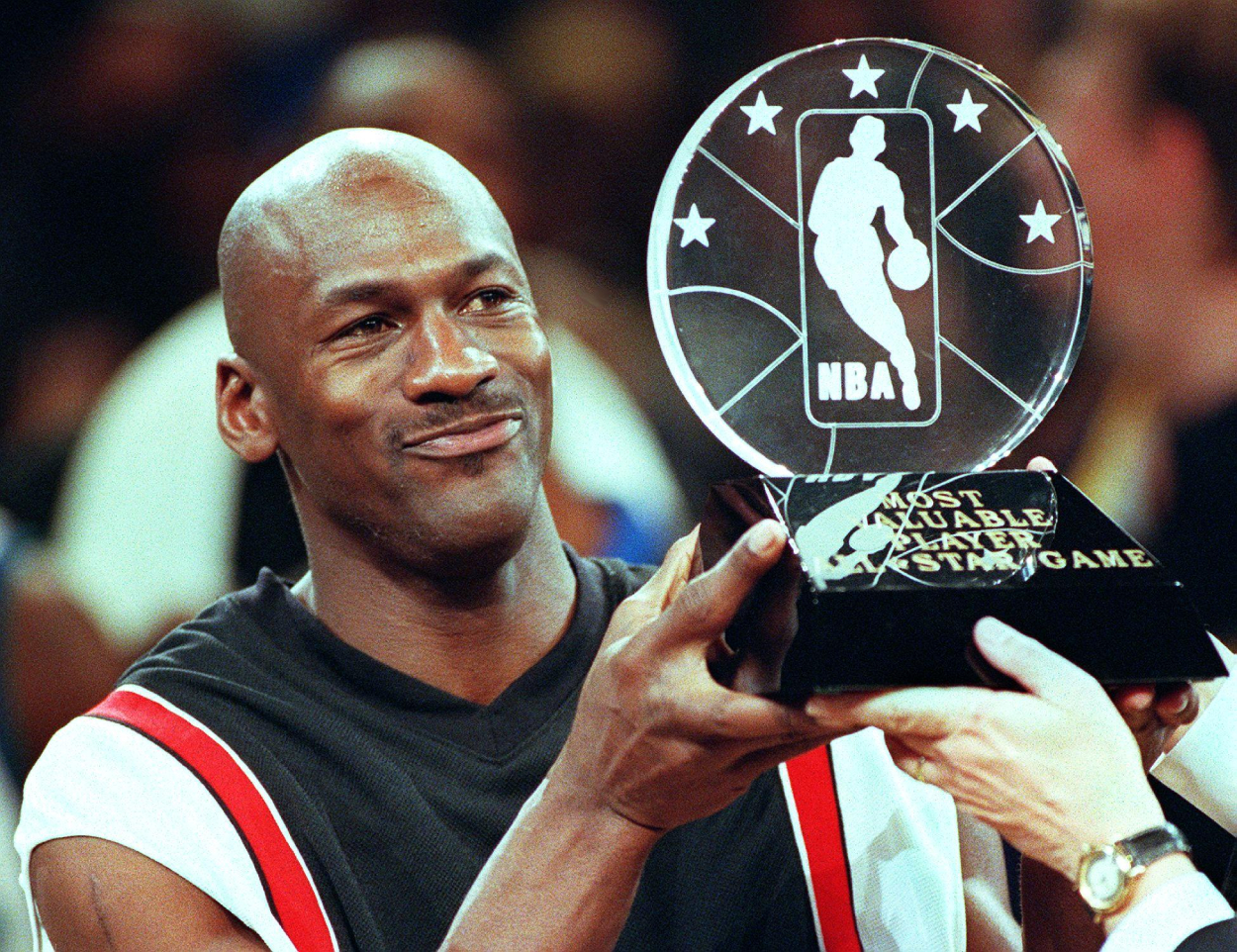 Michael Jordan Is No Longer the 'GOAT of All GOATs,' According to a Pro Football Hall of Famer: 'It's Over'
Many fans think Michael Jordan is the sports GOAT, as MJ won six championships in six trips to the NBA Finals with the Chicago Bulls. But a Pro Football Hall of Famer doesn't think Jordan is the "GOAT of all GOATs" anymore. They think NFL quarterback Tom Brady has earned that crown over MJ.
For the past 20-plus years, Michael Jordan has worn the crown for being the GOAT of all GOATS. Sure, LeBron James has entered the conversation for basketball, but he probably doesn't have the edge in terms of the number of people backing him, and you rarely hear anyone claim that he's the greatest athlete of all time.
But a Pro Football Hall of Famer recently had something to say about MJ's argument for being the sports GOAT. Former Dallas Cowboys star Michael Irvin doesn't think the title belongs to Jordan anymore; he thinks Tom Brady deserves the crown.
Michael Irvin thinks Tom Brady is the sports GOAT over Michael Jordan
Michael Irvin recently took part in a debate with Stephen A. Smith on ESPN's First Take in which they discussed who the "GOAT of GOATs" is, and he apparently doesn't think it's Michael Jordan anymore.
"Tom Brady is the GOAT of all GOATS," he said on the Sept. 6 episode. "… This man won six [Super Bowls], and he just won a seventh. That's it; it's over. We don't need to talk about what it takes to win an NFL championship versus what it takes to win an NBA championship. It is way more difficult to win an NFL championship than it is to win an NBA championship, and this man has won more than [Jordan] has won in his. You can stop it, stop messing with it, go ahead and claim it, give it to him."
In terms of titles, Irvin has a point. Brady has won seven Super Bowls compared to the six times Jordan won in the NBA Finals. But MJ's 6-0 record in the Finals versus Brady's 7-3 record in the Super Bowl should probably count for something, and it appears Irvin's counterpart on First Take thinks it does.
Stephen A. Smith still thinks MJ is the GOAT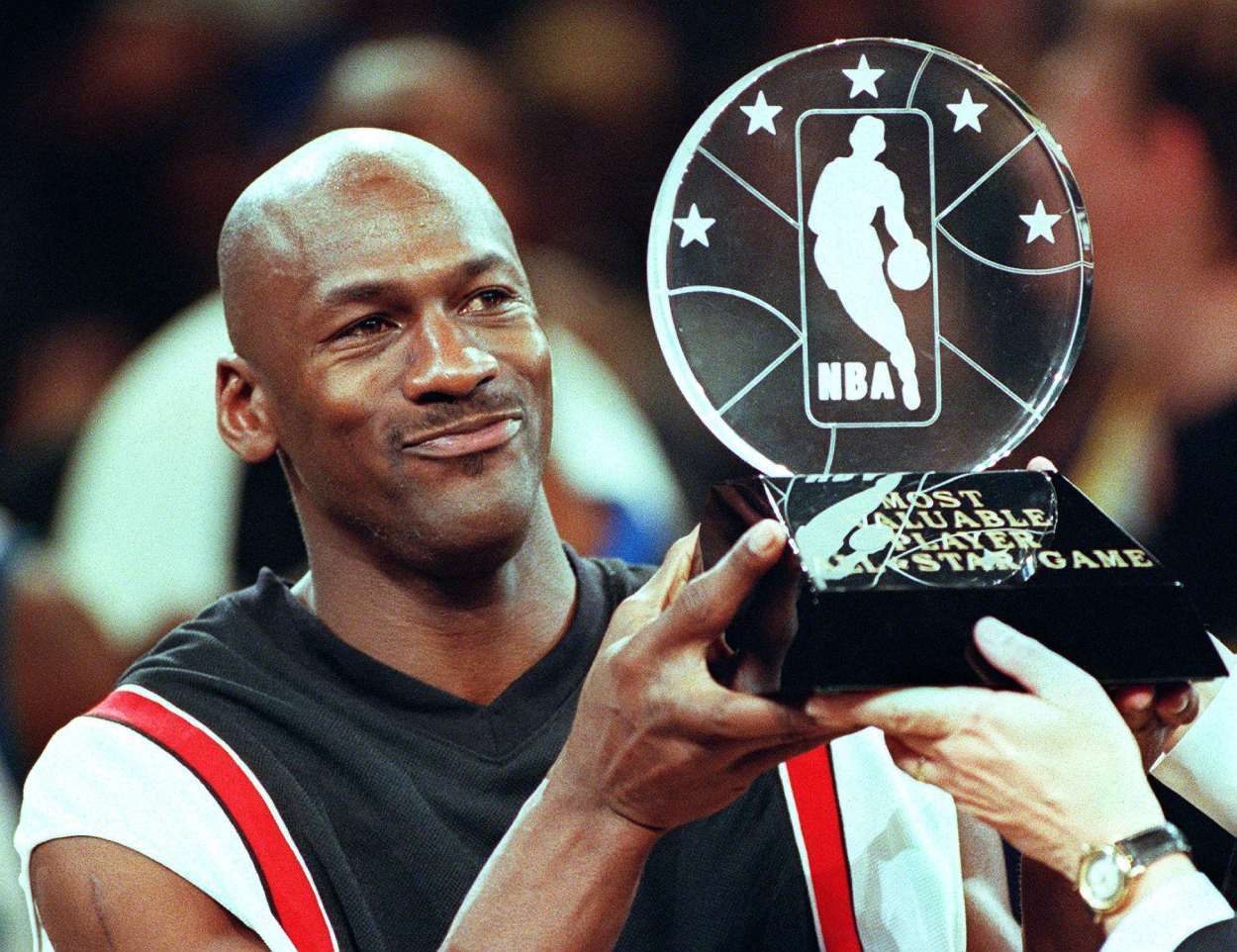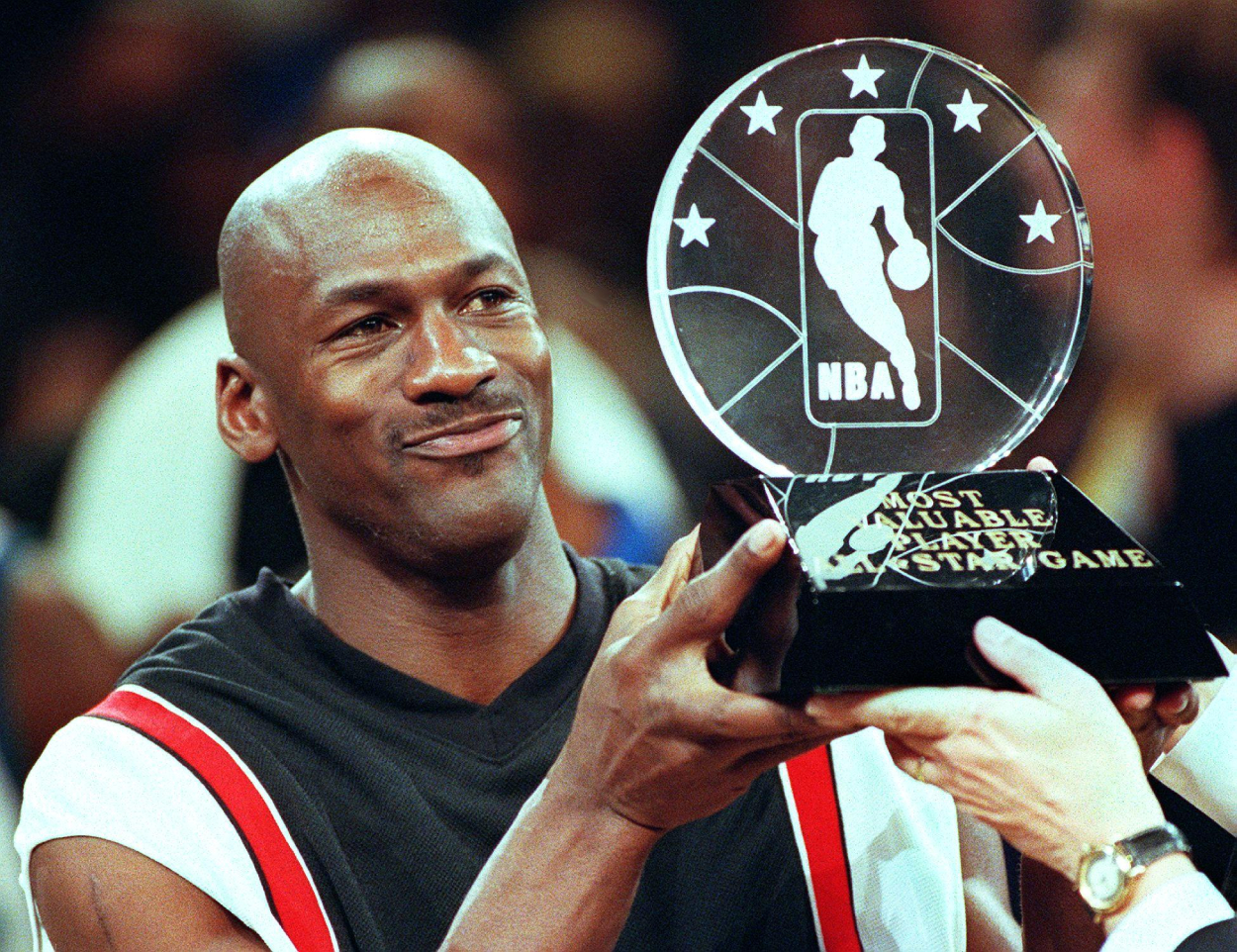 Other than his entertaining commentary on ESPN, Smith is known for his NBA coverage, so he obviously had a different opinion than Irvin on this debate.
Smith, of course, brought up Jordan's unblemished finals record, but he also discussed how TB12 only affects the game in one area.
"[Jordan] has never lost a championship series, never even allowed it to get to a Game 7 — ever," Smith said. "… Last time I checked, Tom Brady can throw, but when we talk about athlete, when we talk about the GOAT, Tom Brady ain't gonna be accused of out-running anybody. He ain't gonna be accused of blocking for anybody. … And oh, by the way, he does not play defense nor special teams. Michael Jordan was one of the elite defenders in the game of basketball; he was clearly the elite scorer in the game of basketball. Obviously, he was a leader."
Smith isn't the first person to argue that quarterbacks have a smaller impact on a game than basketball players do. Even LeBron James once said he doesn't think a football player can be a sports GOAT.
"My only argument with a football player being the greatest athlete of all time is that they only gotta play one side of the floor, man," James said on The Shop in 2017, per CBS Sports.
As expected, though, that argument didn't change Irvin's mind; they both continued going back and forth like friends at a sports bar. However, Smith is on the right side of this specific debate, as Jordan is the GOAT of all GOATs. The ESPN analyst just didn't bring up the point that proves it without a shadow of a doubt.
Michael Jordan's influence makes him the sports GOAT
Yes, accomplishments and accolades mean a lot when debating who the sports GOAT is, but when you have two athletes who are so close in that department like Jordan and Brady, you must look at something else: their influence.
Sure, Brady has meant a lot to the sport of football, especially when considering how he has completely torn down the perception that quarterbacks can't play past 40. But Jordan's success with the Bulls had a lasting impact on basketball and sports culture in general.
He proved just how successful an athlete can be off the court in terms of marketability and crossing that line between sports and pop culture. Jordan's signature shoes (and now his own Jordan Brand within Nike) have dominated the sneaker world, and he has even ventured into acting by starring in Space Jam.
The NBA legend's success has helped him earn more than $1 billion from Nike, per Forbes, and he now has an estimated $1.6 billion net worth. Brady's net worth is still massive, but it's not even close to Jordan's as he sits at an estimated $250 million.
Irvin and TB12 fans have a right to argue that Brady is the sports GOAT, but a lot more goes into being the GOAT of all GOATs than championships. Jordan has the titles and off-court influence to deserve the crown.
Net worth number courtesy of Forbes and Celebrity Net Worth