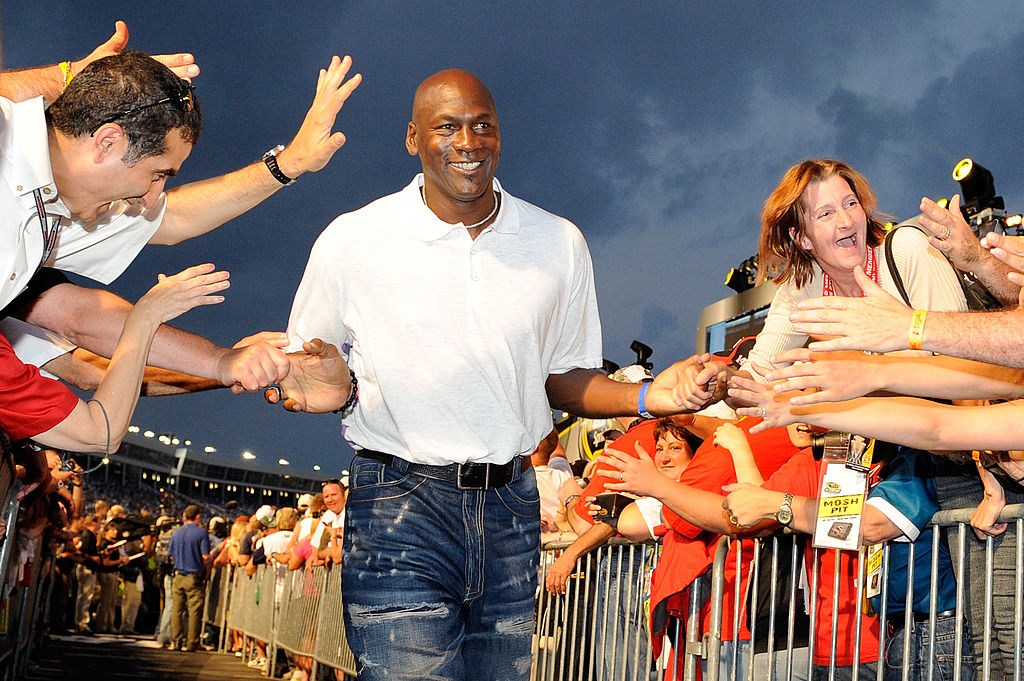 Michael Jordan Once Turned Down $100 Million For Two Hours of Work
According to his former agent, Michael Jordan once turned down $100 million, more than he made in his NBA career, for a two-hour appearance.
As viewers of The Last Dance saw on Sunday evening, everybody wants a piece of Michael Jordan.
During his incredible run with the Chicago Bulls from 1984 to 1998, Michael Jordan became the biggest sports star the planet had ever seen. He won championships on the court and made millions upon millions of dollars off of it. But as seen on the ESPN docuseries, Jordan didn't always like all of the attention that came his way. However, he did build up quite the fortune, even more so when his playing days were done, which makes it a little easier to say no to things.
According to his longtime agent, one of those things that Jordan said no to was worth $100 million, a deal that apparently included MJ only having to put in two hours of his time.
Michael Jordan didn't even make $100 million in his NBA career
While one might think that a guy like Michael Jordan made these astronomical salaries during his career in the NBA, that wasn't always the case. In his 16-year career with the Chicago Bulls and Washington Wizards, Jordan only hit eight figures twice and only made $4 million or more four times. He didn't get to the one million mark until his fifth year in the NBA and made a combined $13.6 million for his first four titles in the Windy City. Granted, he did make a combined $63.28 million for the last two. In his two years with the Wizards, he made just over a million bucks for each season. In total, Michael Jordan made $93,772,500 for his work on the court. However, that work on the court led to much more money off of it.
MJ was the king of endorsement deals
Like most top athletes, Michael Jordan made way more money in endorsement deals than in the actual sport he played and MJ was the king of commercials back in the day. He was absolutely everywhere and promoting seemingly everything. Nike has obviously brought in the most cash, an estimated $1 billion over the years. But there was also Coca-Cola and then the "Be Like Mike" Gatorade ads. There was Chevrolet. There was Hanes. There was Wheaties. There were likely many more that we didn't even know about.
Once his playing days were done, it didn't stop. He got into NBA ownership and management roles with the Wizards and then the Charlotte Bobcats, who thankfully dropped that ridiculous name and turned back into the Hornets. Michael Jordan is now worth $2.1 billion and doesn't have to as many endorsements these days, which is why he was able to turn down an easy offer of $100 million.
Michael Jordan turned down $100 million for a two-hour appearance
When you're worth $2.1 billion, it becomes much easier to turn things down, even deals worth $100 million, which Michael Jordan's longtime agent, David Falk, said the six-time NBA champion did at one point. He didn't specify who made the offer but this company was ready to pay Jordan $100 million for his name and likeness and a two-hour appearance to promote the product. Falk explained what happened in a recent interview on WFAN's "Boomer and Gio" program.
"I brought him a deal three years ago for $100 million. All he had to do was, other than giving his name and likeness, make one two-hour appearance to announce the deal and he turned it down. God bless him. He's been so successful, it gives him an opportunity to do whatever the hell he wants or not to do things he doesn't want. I really admire that. He's very, very selective in the things he wants to be involved in."

David Falk on Michael Jordan turning down $100 million
After all of those years of not being able to truly do the things he wanted to do because of all of the attention he was receiving, I suppose it's great that Michael Jordan can be that selective. But $100 million? He must have had a tee time that day.