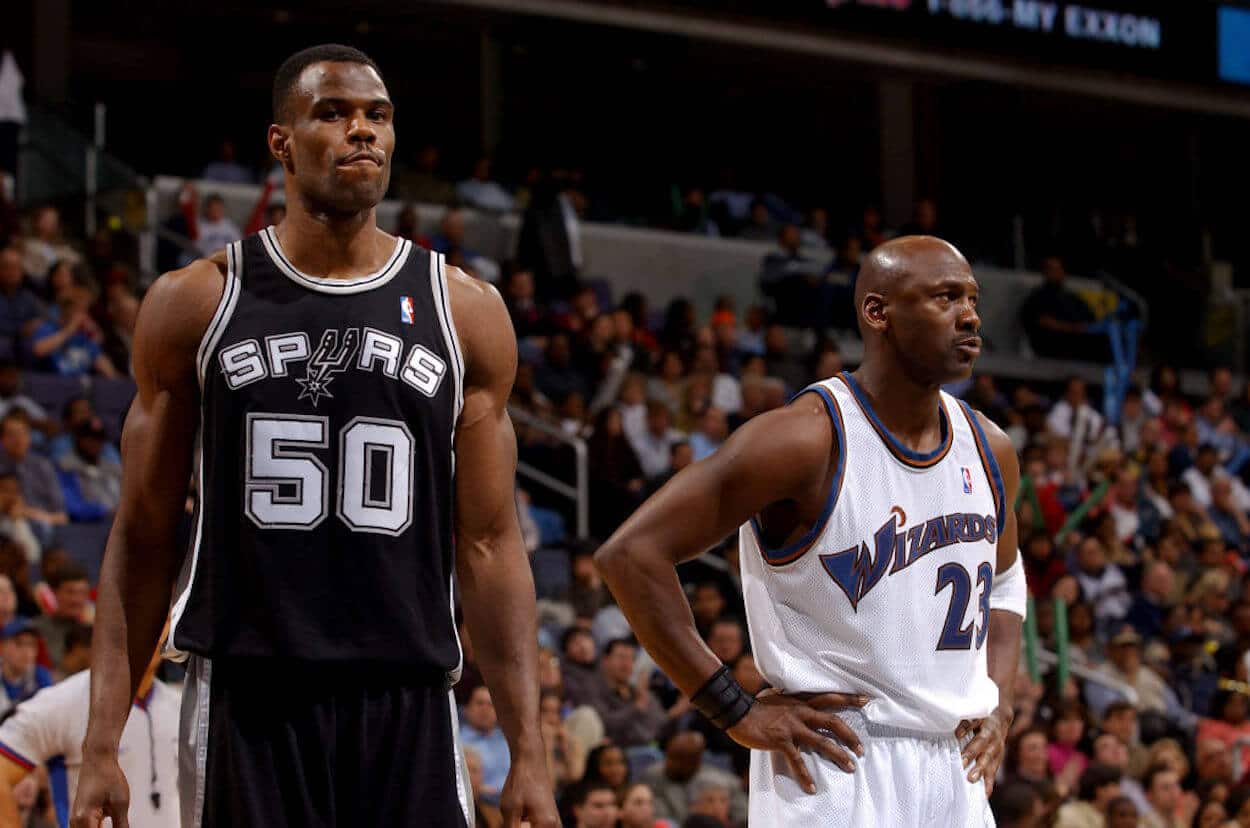 Michael Jordan Apparently Opened David Robinson's Eyes to the Harsh Realities of the NBA By Talking Trash Before the Game Even Started
Had David Robinson experienced trash talk before arriving in the NBA? Probably, but no one did it like Michael Jordan.
While conventional, back-to-the-basket centers have largely fallen out of favor, even modern basketball fans can appreciate David Robinson. The Admiral didn't just tread water as an NBA player; he established himself as a legitimate force, dominating the paint at both ends of the floor. Unsurprisingly, both team and individual honors started to pile up.
Even with that success, though, the big man was still in for a bit of culture shock when he arrived in the Association. While he played basketball at Navy and led his program into the NCAA Tournament, Robinson hadn't arrived at Annapolis hoping to go pro. Stepping into the NBA and facing off against the likes of Michael Jordan and Karl Malone proved to be quite the eye-opening experience.
In fact, Robinson still remembers the trash talk he heard to this day. Let's check it out.
David Robinson remembers Karl Malone's physical play and Michael Jordan's trash talk after joining the San Antonio Spurs
As anyone who's started a new job can confirm, there's always a bit of transition. No matter how similar things are to what you know, you'll be in a new location, dealing with unique personalities and facing some different challenges. That's what happened when David Robinson entered the NBA. The center was well-acquainted with the game of basketball, but life in the pros was a bit different than college.
Understandably, one of the biggest differences was talent level. With all due respect to Navy's competition, The Admiral was probably the best player on the court in most games. In the Association, however, he found himself going with the best players in the world.
And two of those players apparently made quite the impact.
"My biggest eye-opener coming to the NBA was Karl Malone wants to pound me into the ground, and, you know, Michael Jordan wants to talk trash with me before the game," Robinson explained in an episode of the Spurs' The Ring of the Rowel Youtube series.
For the center, talking trash before tip-off didn't make sense. What did His Airness have to gain before the ball was even in play? Eventually, though, everything clicked.
"I'm like, 'Why would he do that?' You know, like, there's no advantage to him talking to me before the game," The Admiral continued. "But then you begin to see that mental aspect of the game. He wants to own me."
Jordan did have success against Robinson, but ownership might be a bit extreme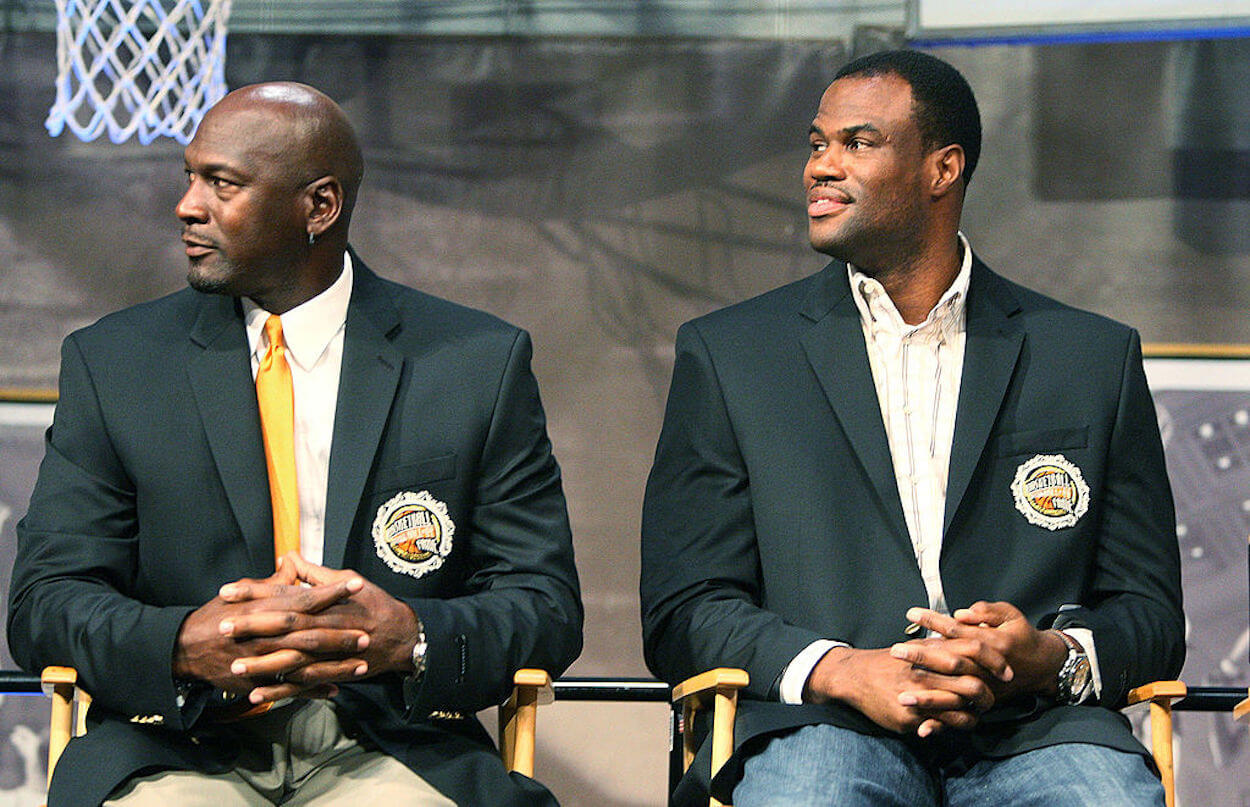 During Michael Jordan's legendary time on the NBA hardwood, he got the better of virtually every opponent he faced. And while he largely out-dueled David Robinson, the Spurs' star wasn't completely owned; The Admiral put up a perfectly respectable fight.
During their professional careers, Jordan and Robinson faced off 14 times. During those outings, His Airness averaged 31.6 points, 6.1 rebounds, and 4.8 assists. Those are already respective totals, but they could be even better; MJ's numbers are dragged down by the three times he faced the Navy produce as a member of the Washington Wizards.
But what about Robinson?
In those same 14 encounters, the big man averaged 22.6 points, 12.5 rebounds, 3.0 assists, and 3.4 blocks. It's also worth noting that Robinson and Jordan split their NBA meetings with seven wins apiece.
While there are some obvious caveats, like the fact that the two stars really didn't guard each other, those numbers don't exactly suggest ownership. Did Jordan outscore Robinson across the entirety of their meetings? Yes, but The Admiral wasn't completely embarrassed. He posted strong stat lines in his own right and, perhaps most crucially, gave as good as he got from a win-loss perspective.
With all of that being said, though, David Robinson still remembers Jordan's trash-talking efforts to this day, so maybe that's a win for His Airness.